Stephanie and her family (husband John and kids Allie and John) are fortunate enough to have a sizable Houston basement- nearly 2000 square feet! However, the frequently used space was very unorganized and had become a dumping ground for a myriad of items. Also, Stephanie and her family suffered a terrible flood in the space recently. Because precious items were stored in the space and not in weathertight totes, she was very intent on making sure the space was organized, and precious treasures were stored and protected on higher ground.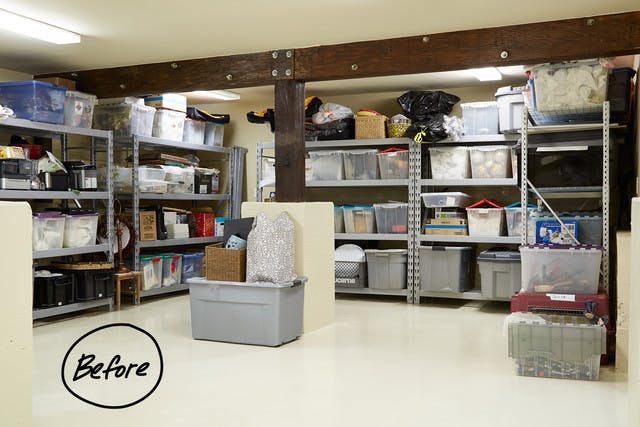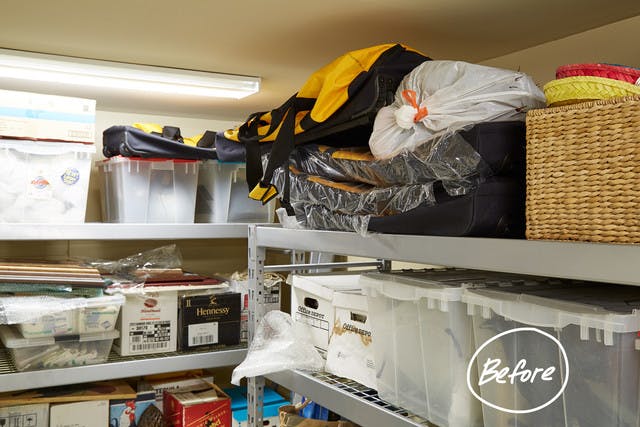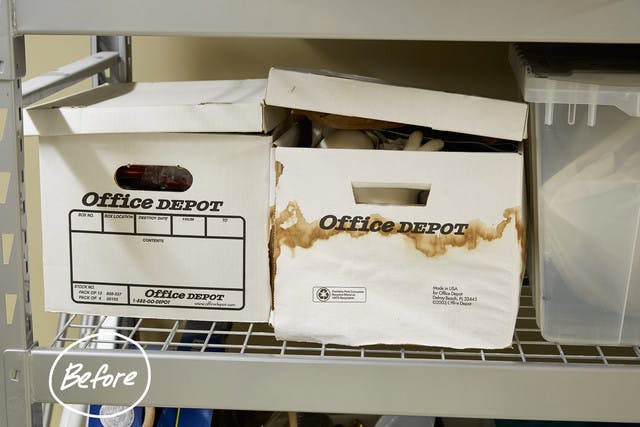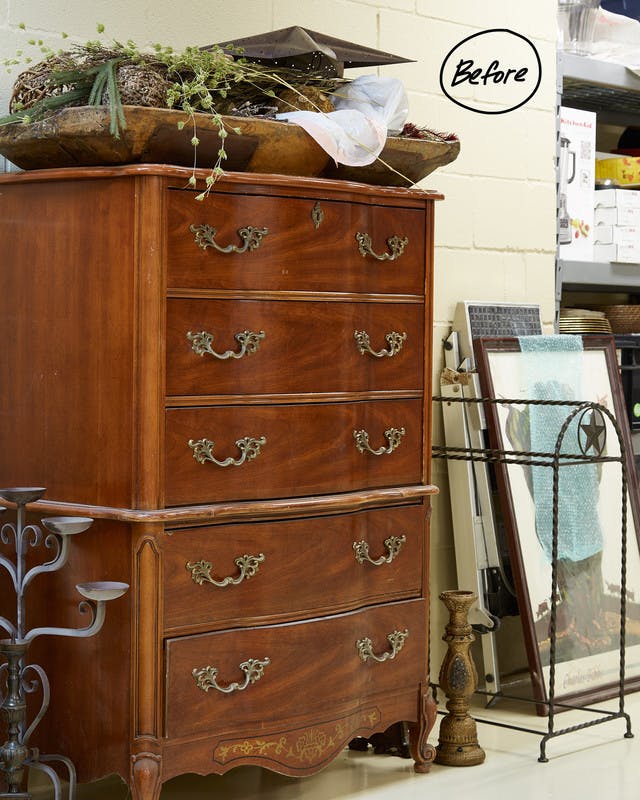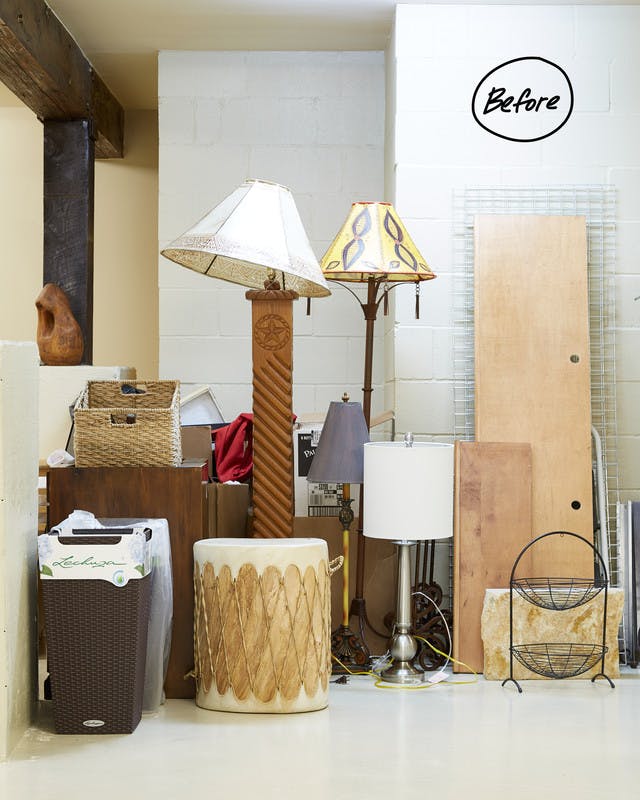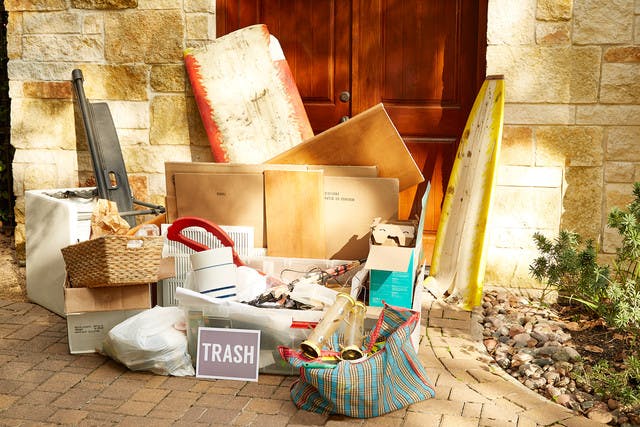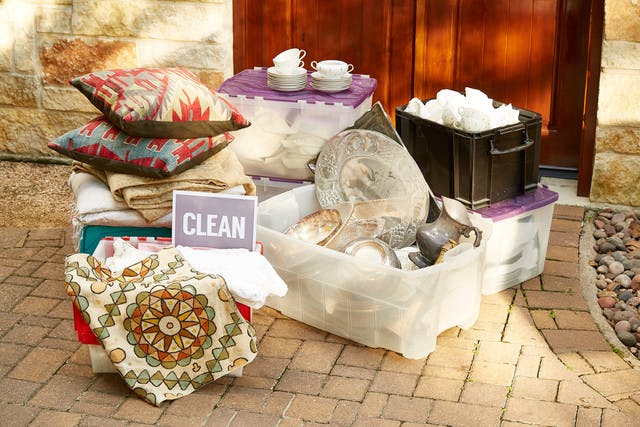 Stephanie and John read Marie Kondo's book, The Life-Changing Magic Art of Tidying Up, to prepare them for organizing the space. The emotions of the loss during the flood were still high. Stephanie thought long and hard about the things she was storing - was she keeping them because they meant something to her and were useful, or was she just storing things away that would never really be used or enjoyed? With that in mind, photo and archival storage was moved from the basement upstairs to the garage.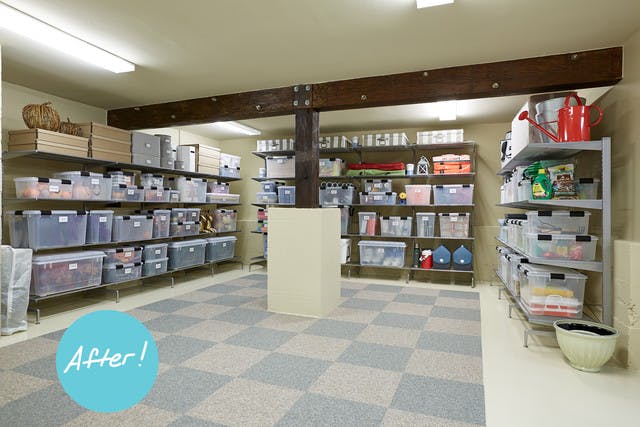 Stephanie and her family used a variety of sizes of Weathertight Totes to help protect their belongings from moisture, dirt and fabric-damaging pests. The multiple latches secure the lid to the base, providing an air- and weathertight seal. They labeled each tote and keep a "catalog" upstairs of each and every item that is stored down in the basement with its location.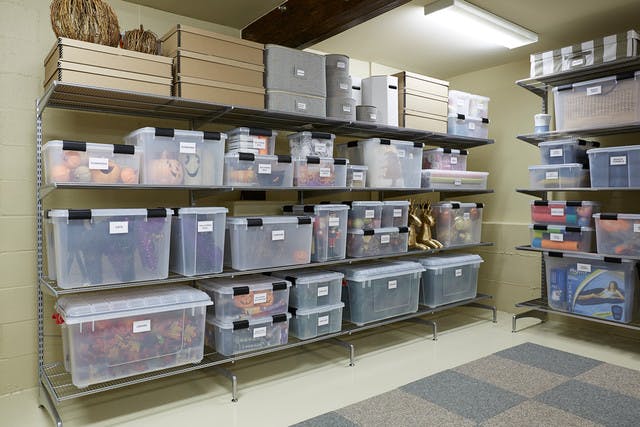 elfa shelving now serves as the foundation of the newly organized basement - using every inch of vertical space.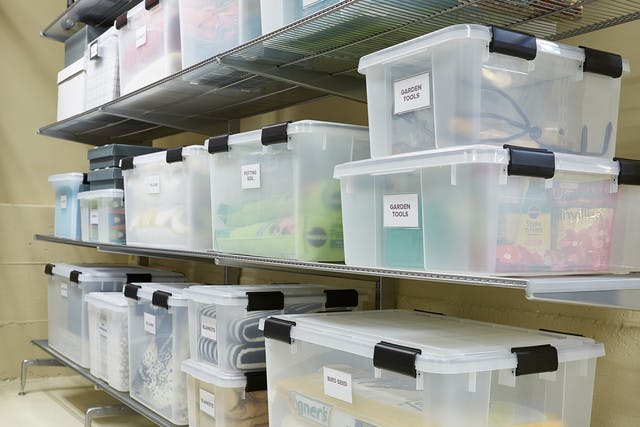 With all of the labeling and clear weathertight storage used throughout, they can now easily access the important boxes and get them upstairs quickly and with a sense of order during another weather event.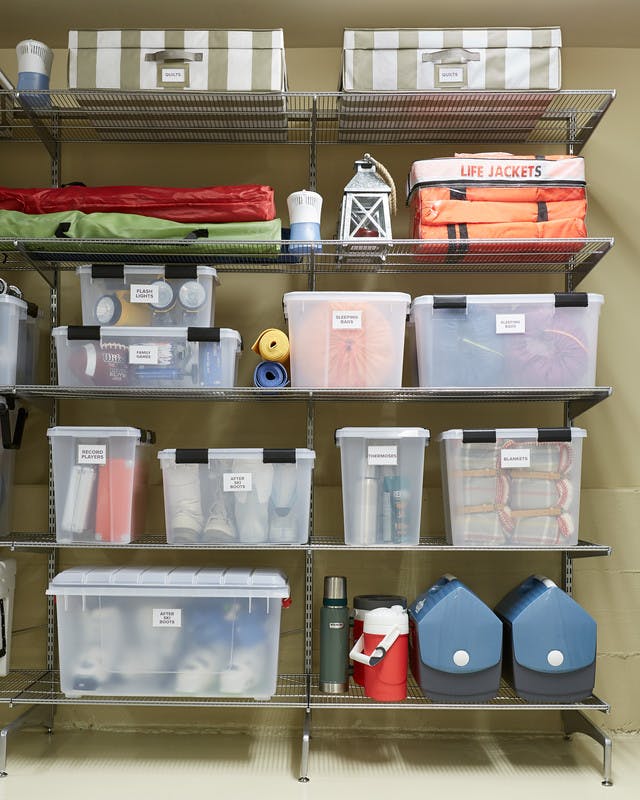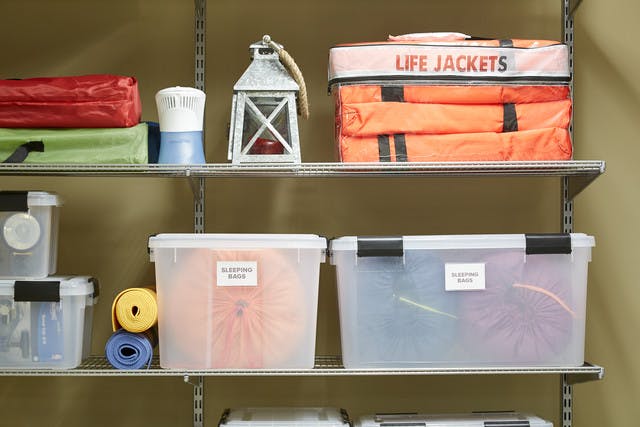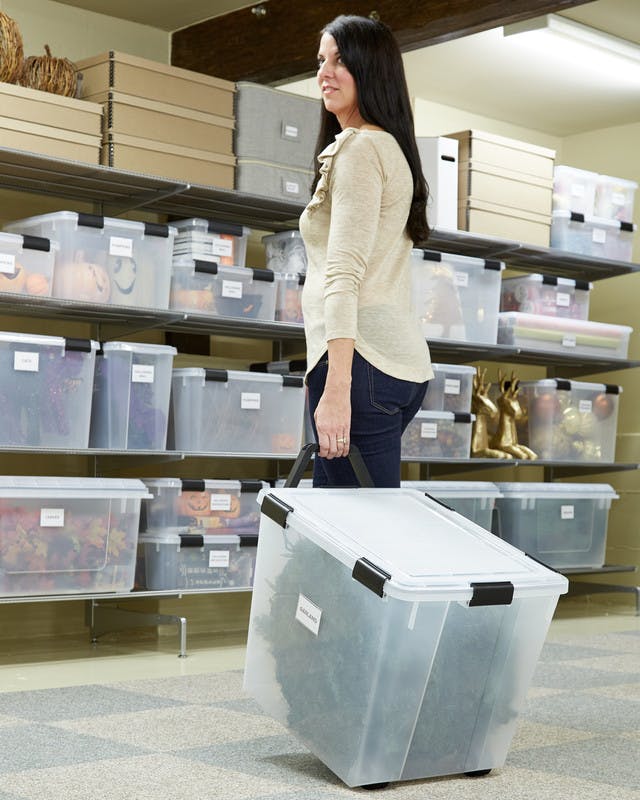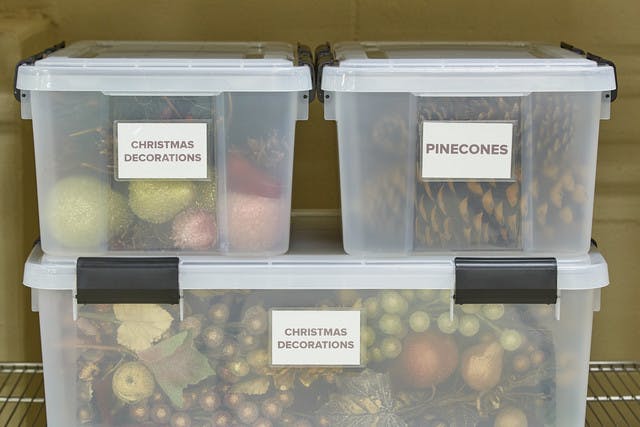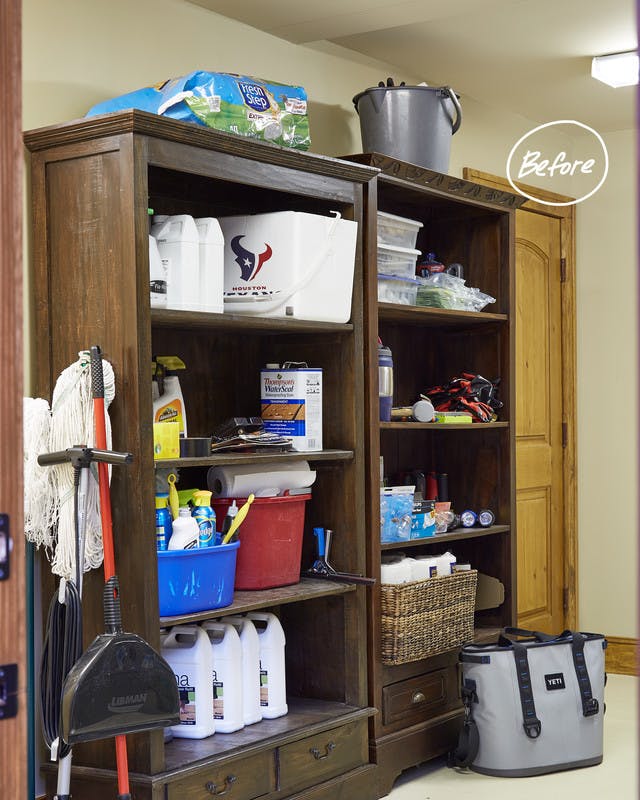 A jumbled combination of furniture pieces served as a haphazard place for cleaning supplies, light bulbs and flashlights.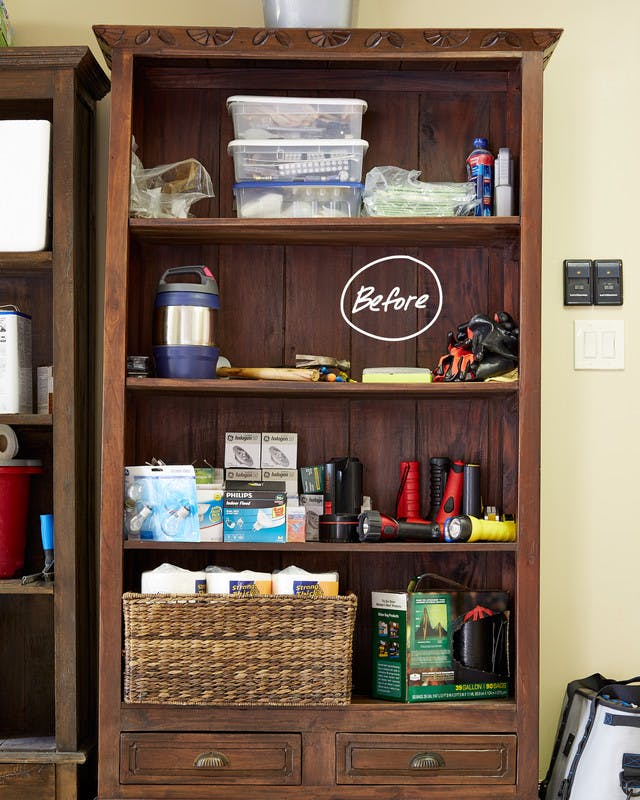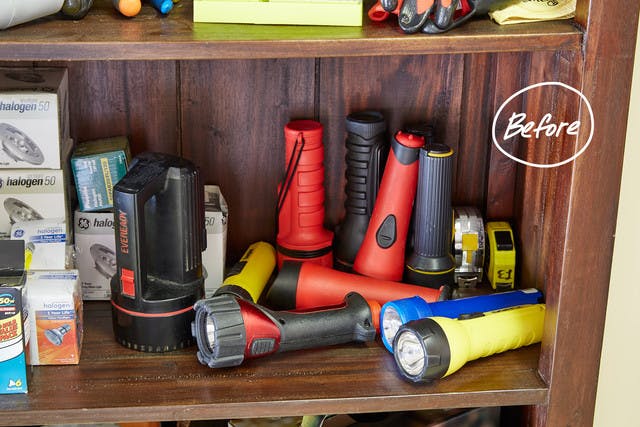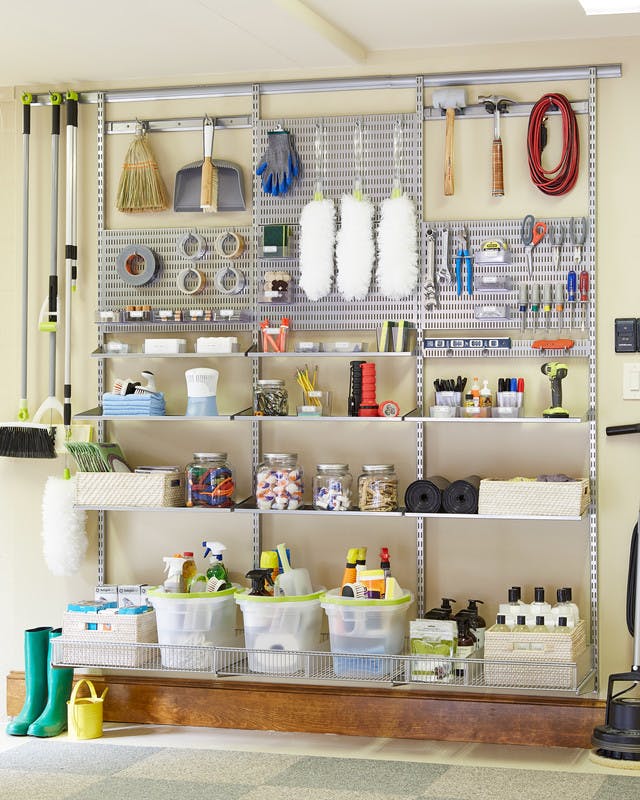 Now the space is defined with elfa, with everything visible and accessible. It's a hardworking area that is used in some way each and every day. They created a cleaning bucket system - one for regular cleaning, another for dusting and the last one for car/auto care.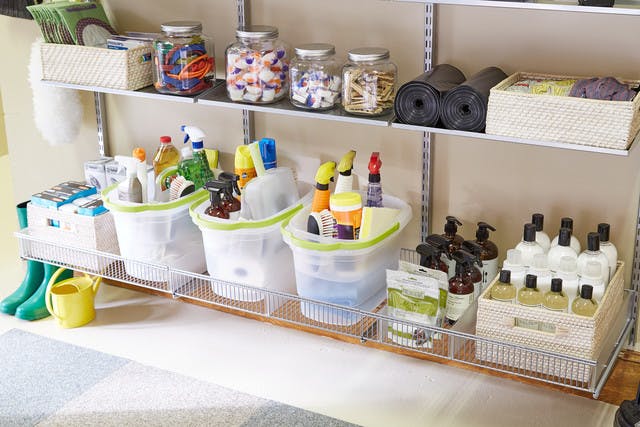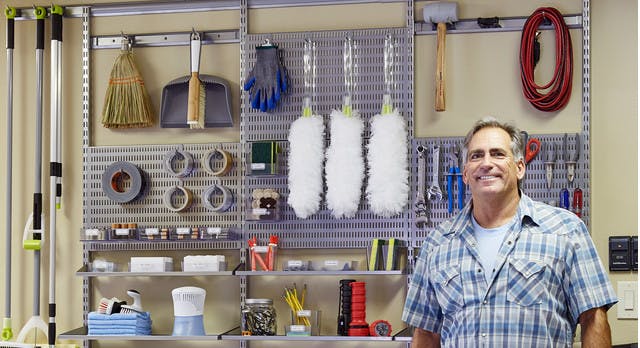 John's tools, hardware tapes and flashlights are beautifully stored on elfa utility boards - and kind of look like a work of art!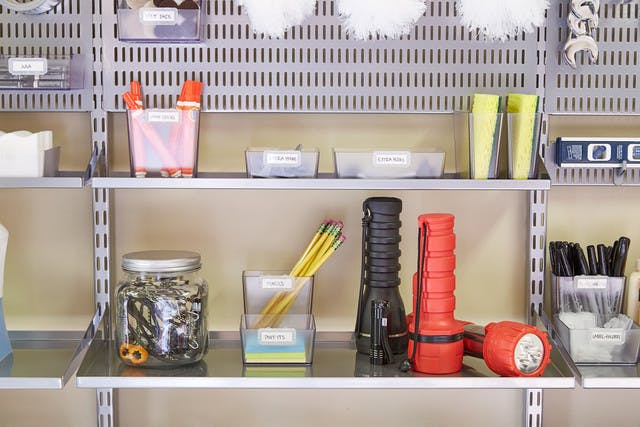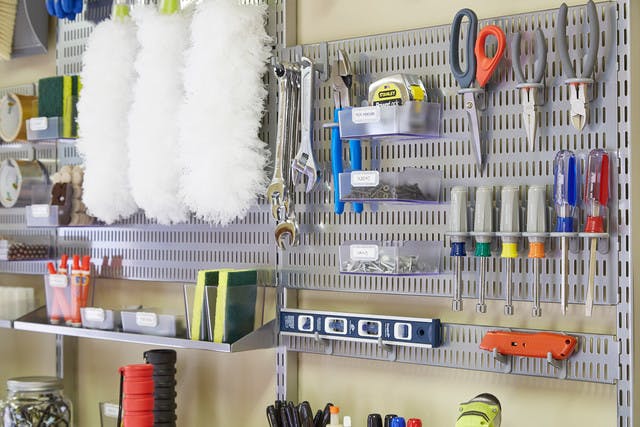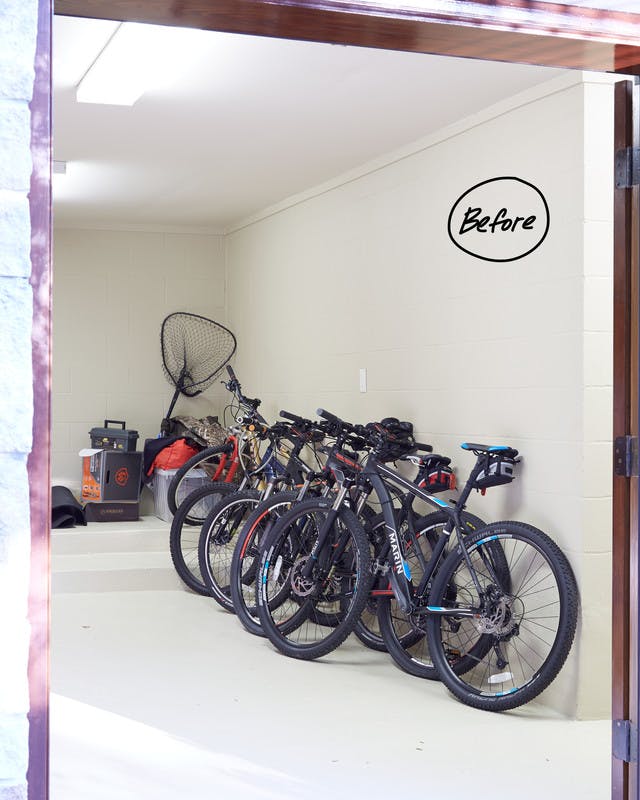 The active family enjoys surfing, skiing and bike riding and again - needed to get their valuable toys off the floor and more safely stored.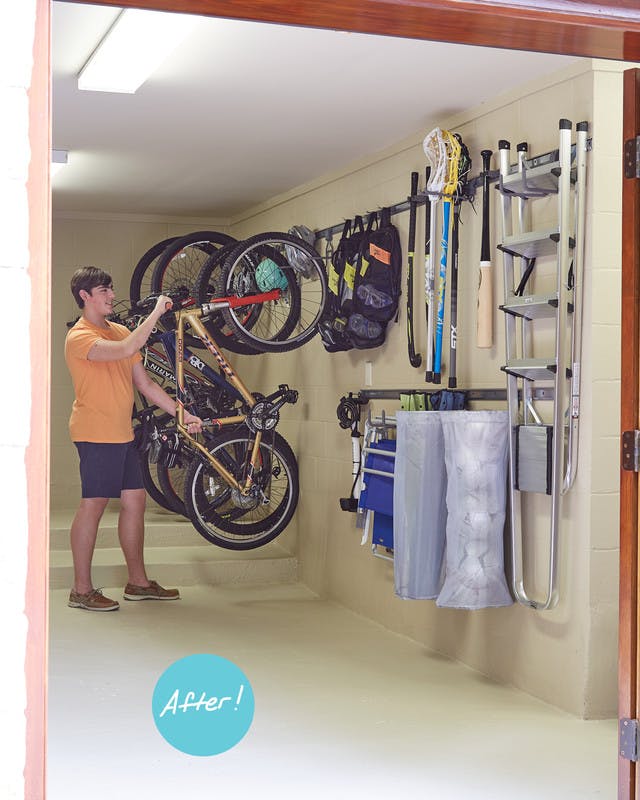 elfa utility came to the rescue maximizing wall space that was wasted and unused with a combination of bike racks, hooks and bins.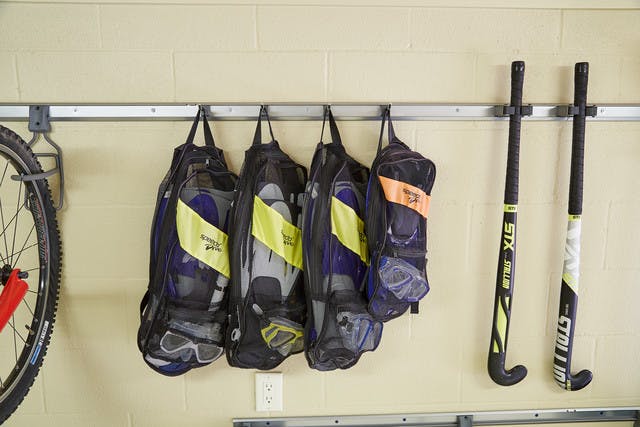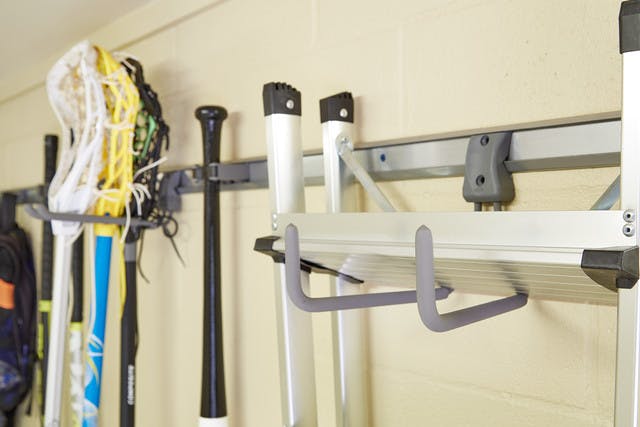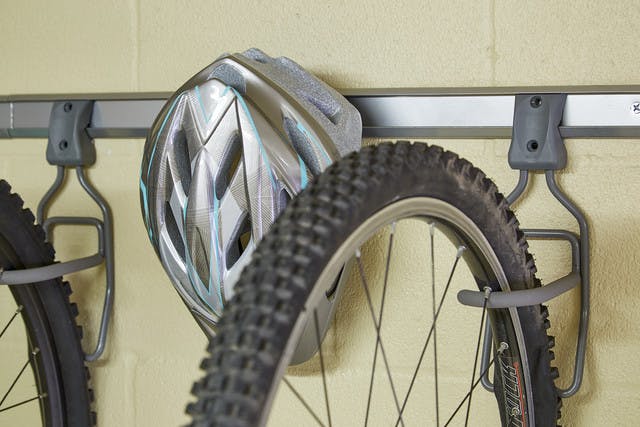 They transformed even more areas of the basement to create a zone for seasonal clothing and accessories used for various activities and occasions.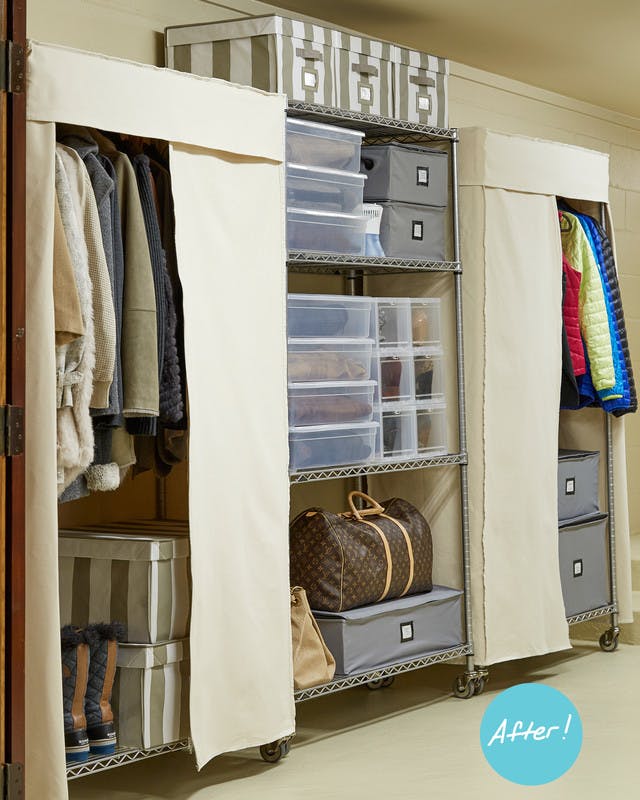 InterMetro Garment Racks with Cotton Canvas Covers transform the area into a closet of sorts, dividing items that are not worn or used often, but need to be accessed easily when the season or occasion arises. Again, items are off the floor and covered, and casters on the shelving units make them easy to move if necessary.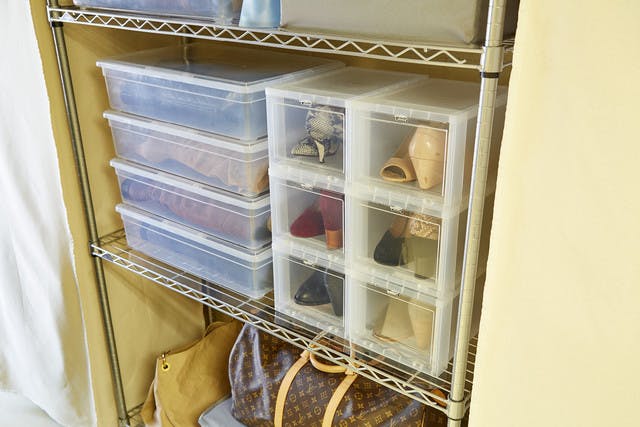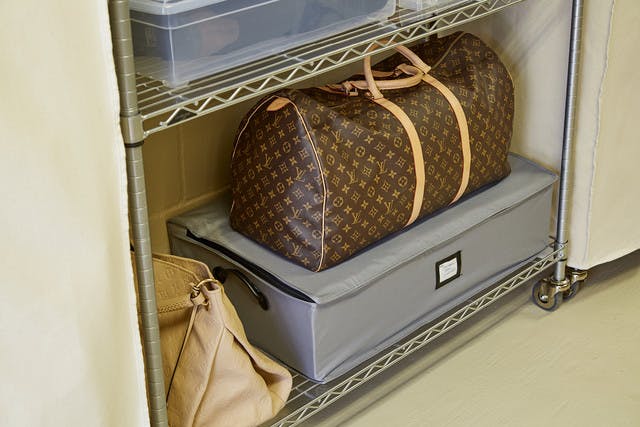 An Intermetro Garment Rack with a Cotton Canvas Cover is perfect for storing out-of-season clothing and boots, ski garments and luggage.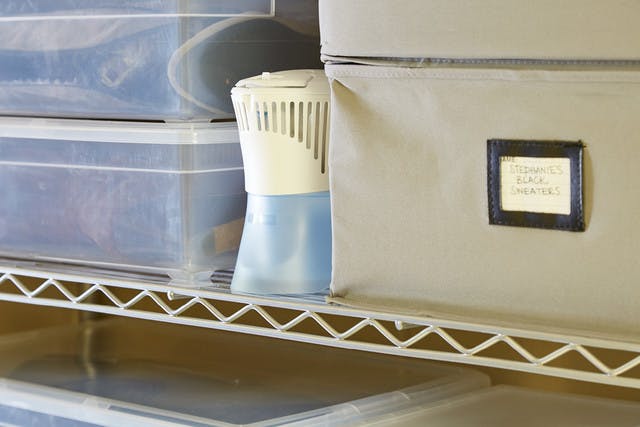 Damp rid and Mold Away are used throughout the space to keep moisture at bay and fight against mold, which has been a problem in the past. They also have a moisture detector in the basement to alert them of when levels are dangerous.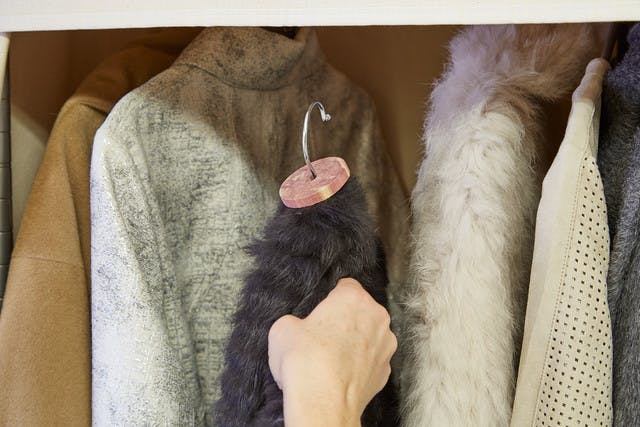 Stephanie says she and her family don't live in fear anymore when it comes to the basement that they use in some way every single day. The thoughtful organization along with an inventory of where everything is has helped wash away some of the old memories of the space and has given them a renewed peace of mind.