School bells are beginning to ring all around the country and moms everywhere are getting everything together to ensure that their families have a smooth transition from summertime to school time. We recently had a ton of fun with some of our favorite bloggers who paired their personal tips and systems with our product solutions to share some fabulous ideas for heading back to school.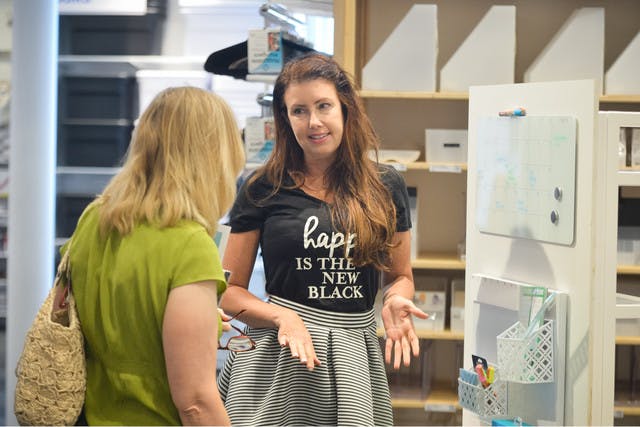 Jen says that setting up a family command center doesn't have to be a big project. Here she used a combination of magnetic boards combined with some of our favorite magnetic locker products to create a place that helps keep everyone's schedule and important papers in one place. Choose a place where your family naturally congregates. It could be in a mudroom near your kids' storage lockers, it could be in a main hallway or it might be in the kitchen! At home she created hers in the kitchen since there was already a nook she could put to use.
In Salt Lake City Jennifer Hadfield of Tatertots & Jello covered everything from closets to a family command center. A busy mom of four, Jen knows a thing or two about getting kiddos out the door and to school in organized fashion.
You can download some of her favorite tips here.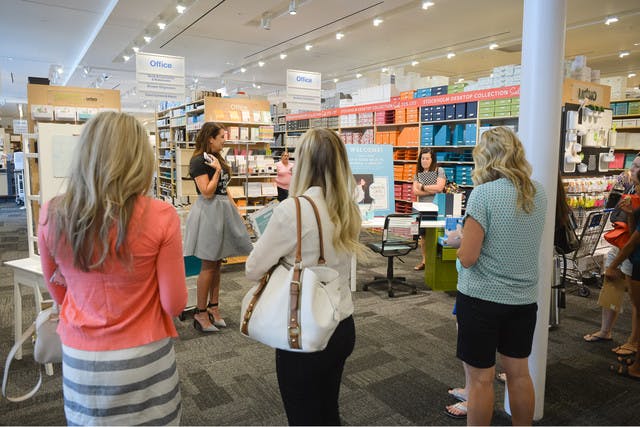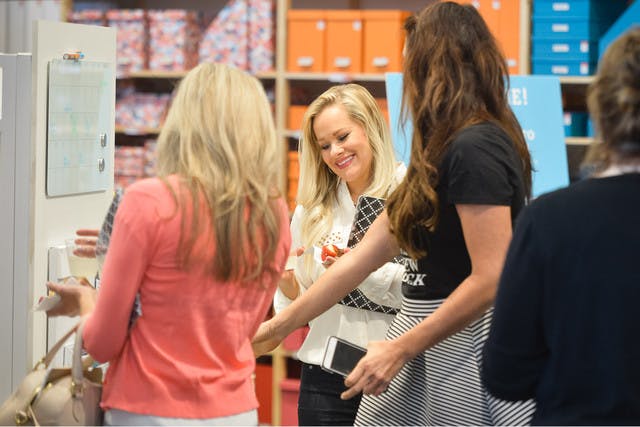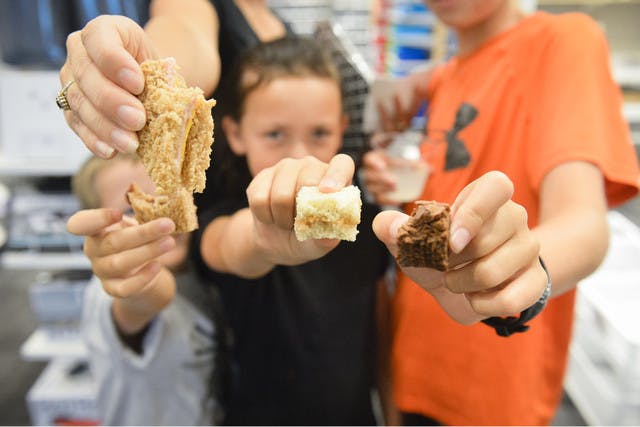 Fresh Mommy blog's Tabitha Blue encouraged customers to "Think Outside The Lunch Box" as she shared tips for creating healthy and nutritious lunches that children will love, and parents can easily put together. She used a variety of products from our kitchen section to create lunch solutions that go way beyond the brown paper lunch sack and standard issue PB&J.
Download some of her fun recipes and grocery checklists here.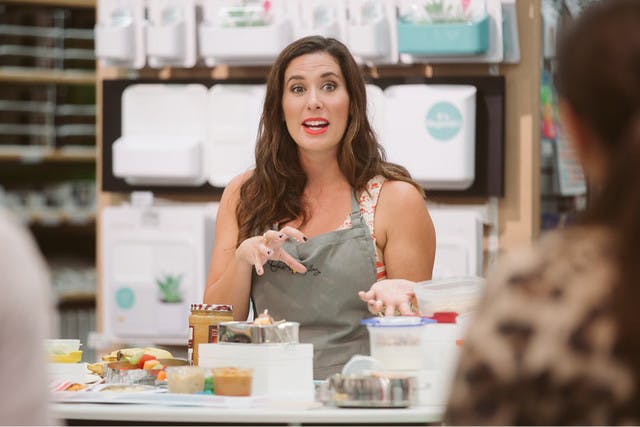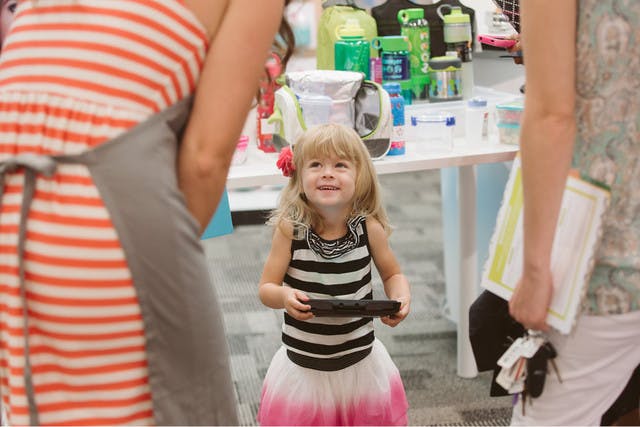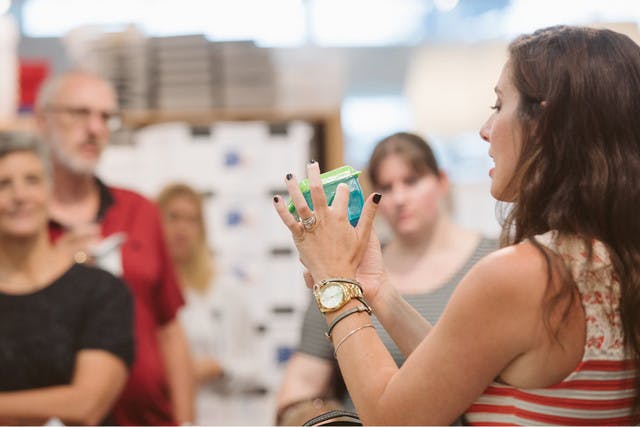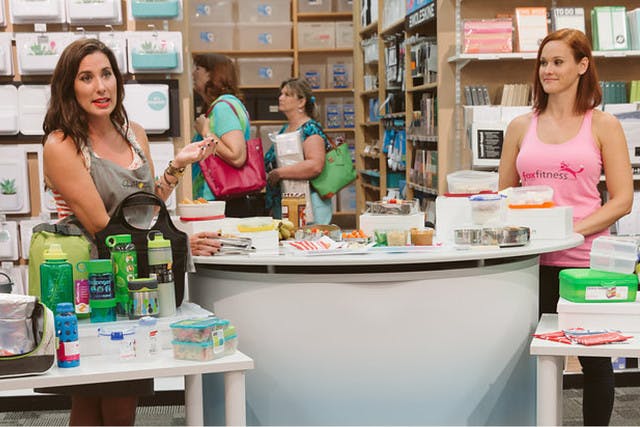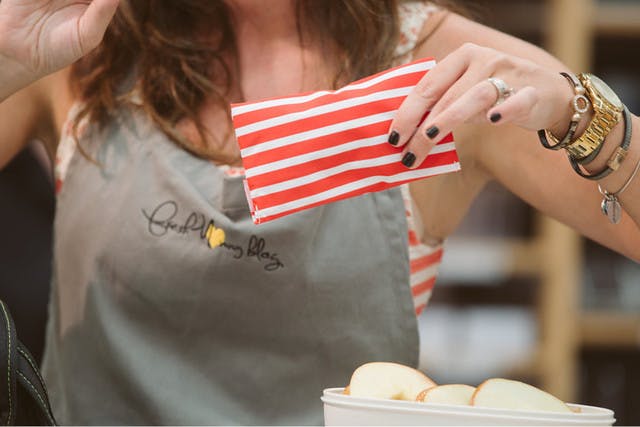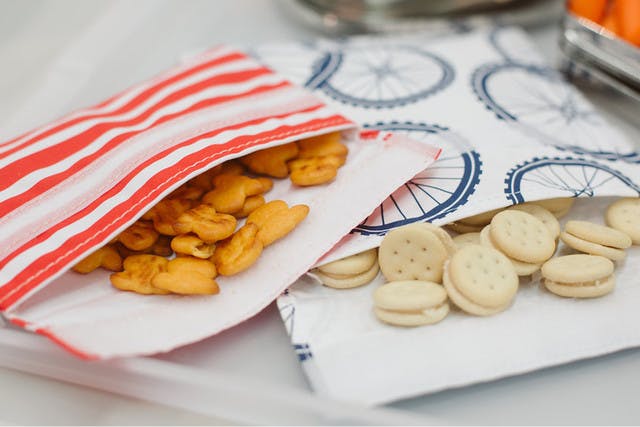 Snacks are even tastier when they are in fun containers. Tabitha loves these not only because of the cute patterns but also because they are reusable!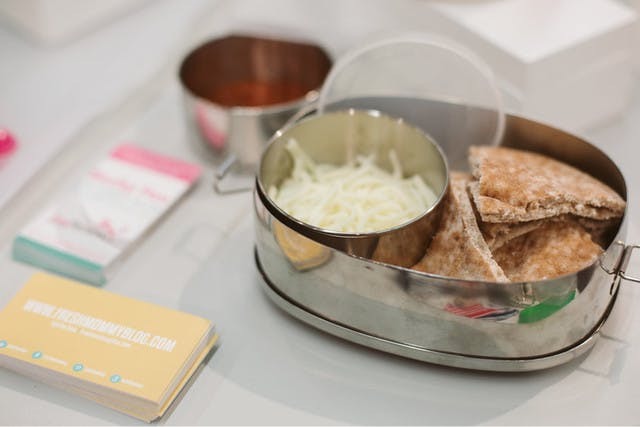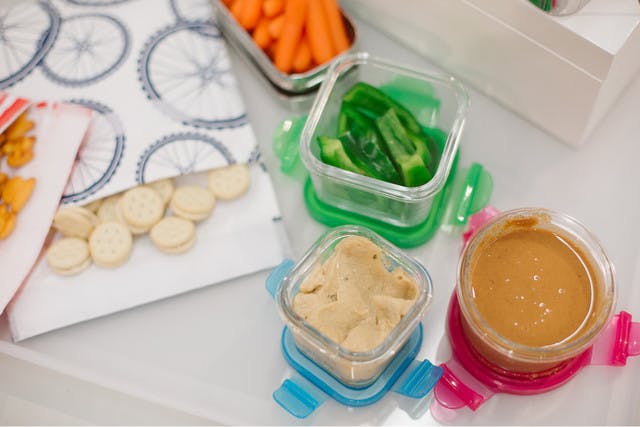 Kids are more apt to eat the veggies if they have something yummy to dip them in, right? Here she created her hummus bites using a variety of small food storage containers with colorful lids.
Cassie Freeman of Hi Sugarplum! joined us in Dallas to share some of tricks that keep her kiddos (and herself) in good spirits when getting ready on those early school days. Organized lockers and lunches, plus a clothing organization system that we loved, were part of Cassie's bag of tricks. Download them here.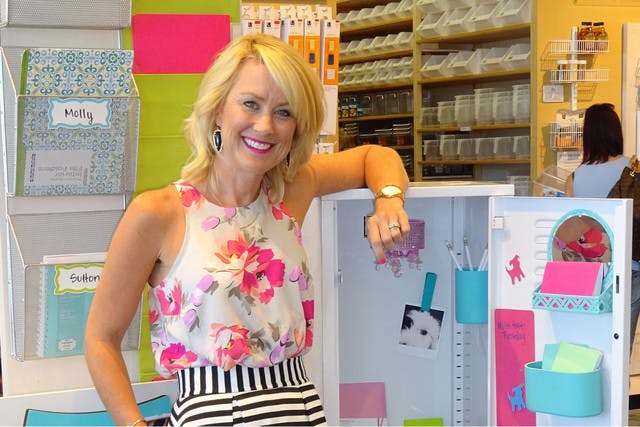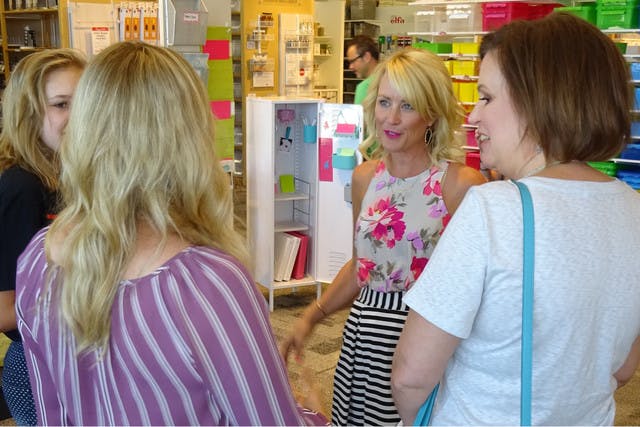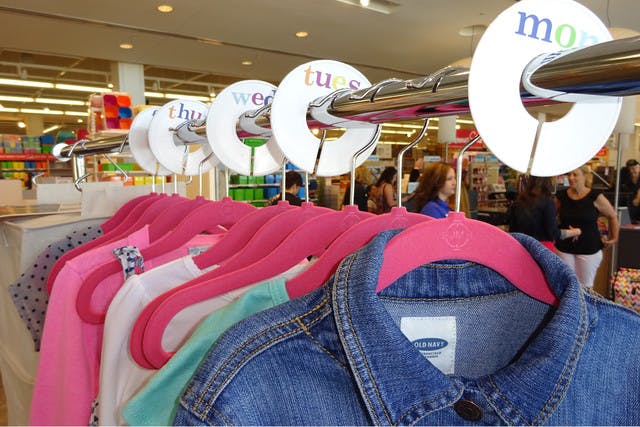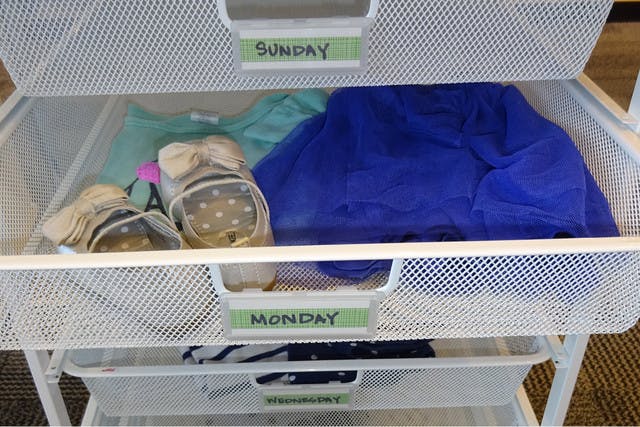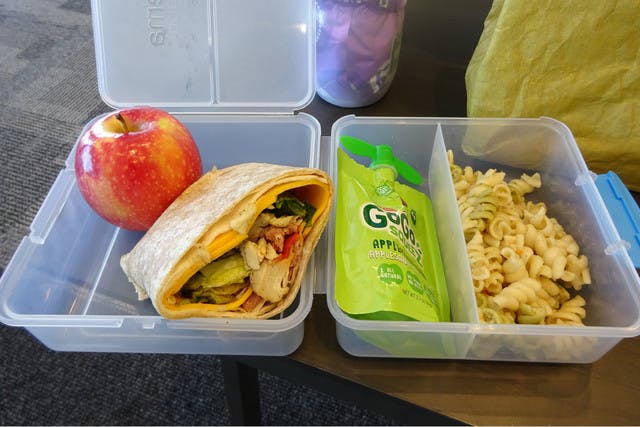 Cassie loves to use leftovers for lunches. And she always packs them up the night before to avoid the frenzy around the fridge on school mornings.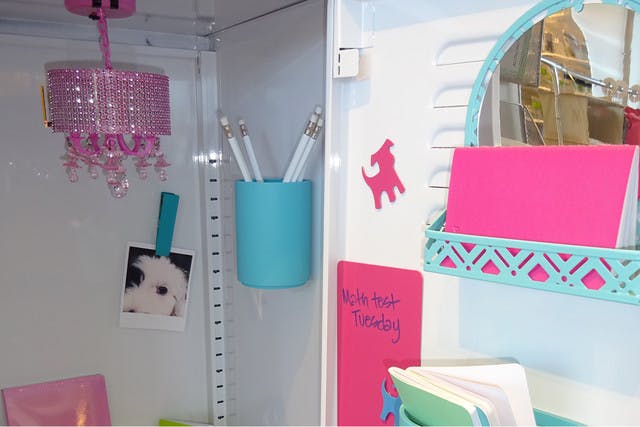 A fan of a stylish locker, Cassie mixes fun and function along with some items and photos from home to personalize the space and to bring a big smile during the school day.
At our White Plains, New York store, Lisa Heffernan and Mary Dell Harrington from Grown & Flown gave us some suggestions on how to shop for our kid's college move and organize their dorm (and not lose it when you say goodbye). Sniff. Between their two families, Lisa and Mary Dell have sent five children off to college and they've learned a lot over the years by "making some rookie mistakes" but now can do it with their eyes closed (without a tear in them). So when they talked, we all listened!
You can download their 50 Questions to Answer First before Dorm Room Shopping here.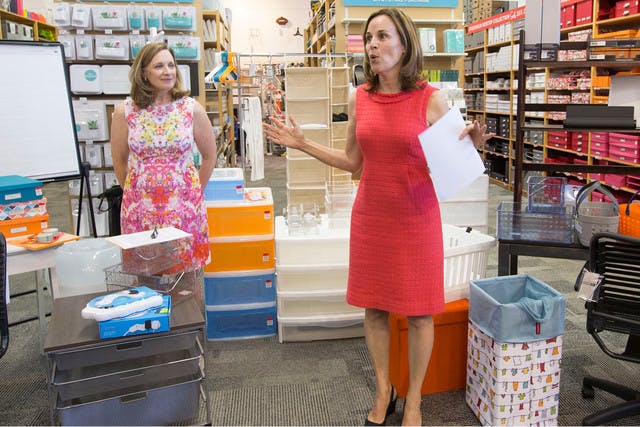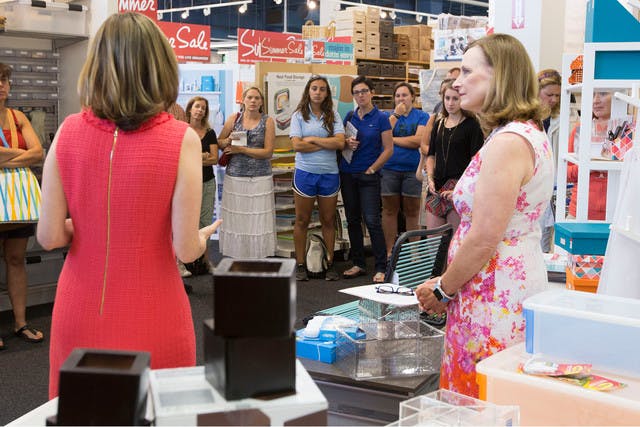 The Grown & Flown gals say buying quality dorm items is key. "Even the most careful kid will be hard pressed to keep their college possessions in good shape as they move in and out of dorm rooms and college apartments for the next four years. Fragile and dainty will become ripped up and broken. Whatever goes in your shopping cart must be judged for durability. Put it back on the shelf if it doesn't pass muster."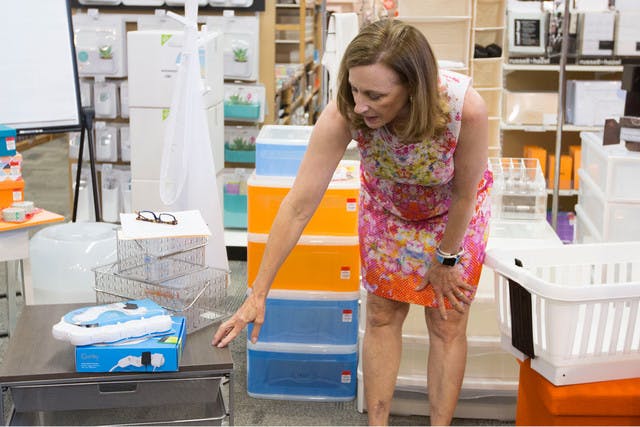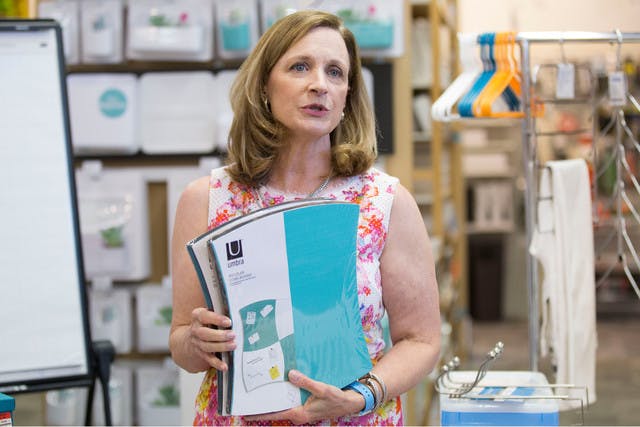 Mary Dell knows a thing or two about maximizing space in a tiny dorm room. Here she talks about using wall space wisely with our great looking Umbra Puzzler Boards.
For more advice from our blogger friends head over to their blogs before heading back to school.