When Rachel Abel, our Digital Marketing Specialist, discovered last year that she was expecting a baby girl, it was an overwhelming experience. "It truly was an incredible mix of emotions," she says. "Happiness, surprise, nervousness--you name it." As she and her husband Richard began making their plans to bring little baby Emerson into the world, the one thing she knew that she wouldn't have to worry about was organization. "I'm an employee of The Container Store, so naturally I love Elfa and knew that's what I wanted in the nursery closet," she explains.
Because their spare bedroom had become a catch-all for a random assortment of items, their first task was removing those from the space. Once this was completed, Rachel discovered that the bedroom's double-door closet had a bit of an odd shape, and after consulting a Custom Closets designer she opted to have the Elfa system installed below the existing shelf and closet rod. "The designers were great and so patient," she says. "The closet design went through a few changes, but I'm thrilled with how it turned out!"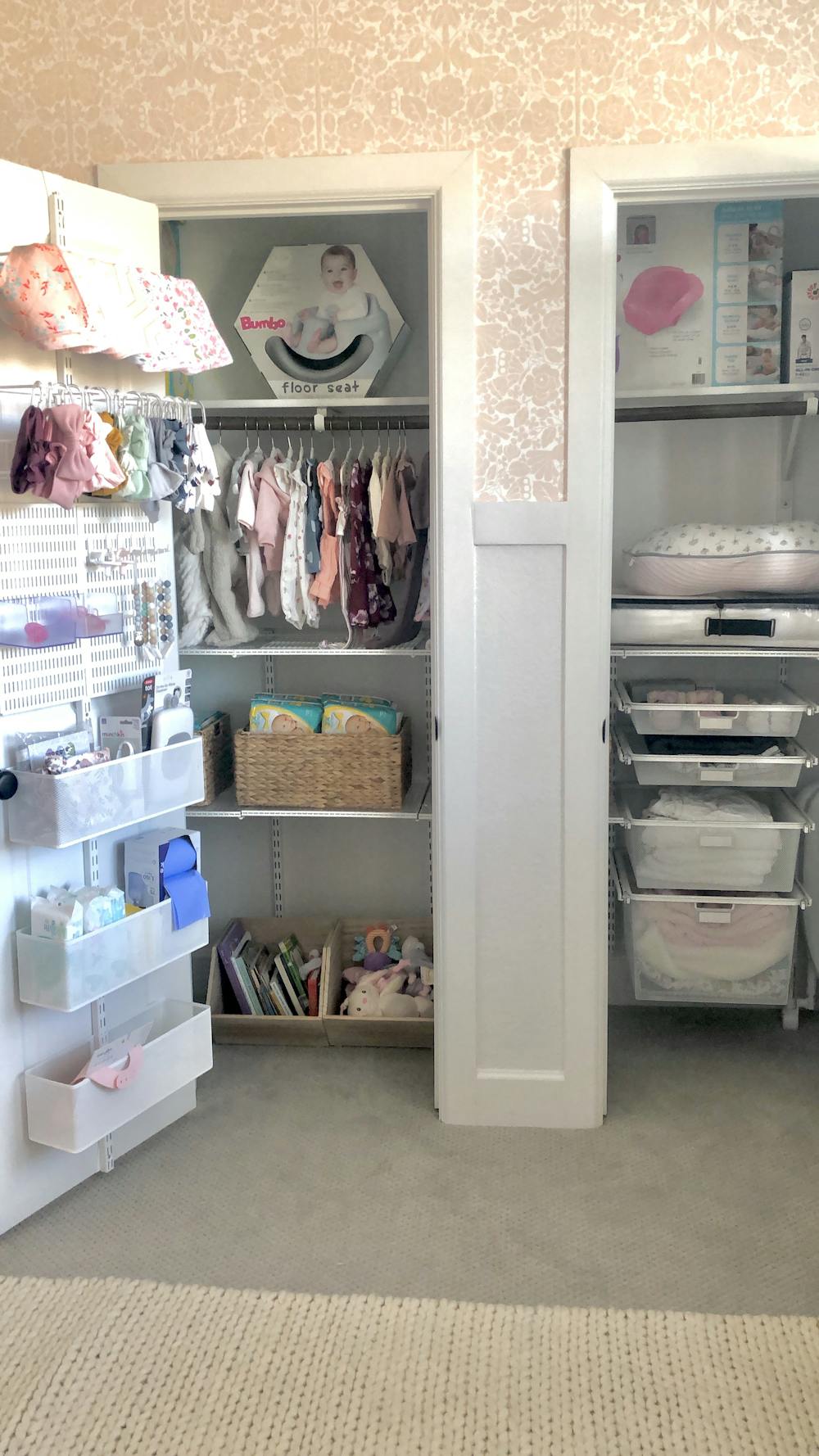 With baby Emerson due in just a few short weeks, Rachel and Richard--as well as their pair of pups--can't wait to meet her. "She'll be here before we know it, and we're so glad The Container Store could help us be prepared!" Rachel says.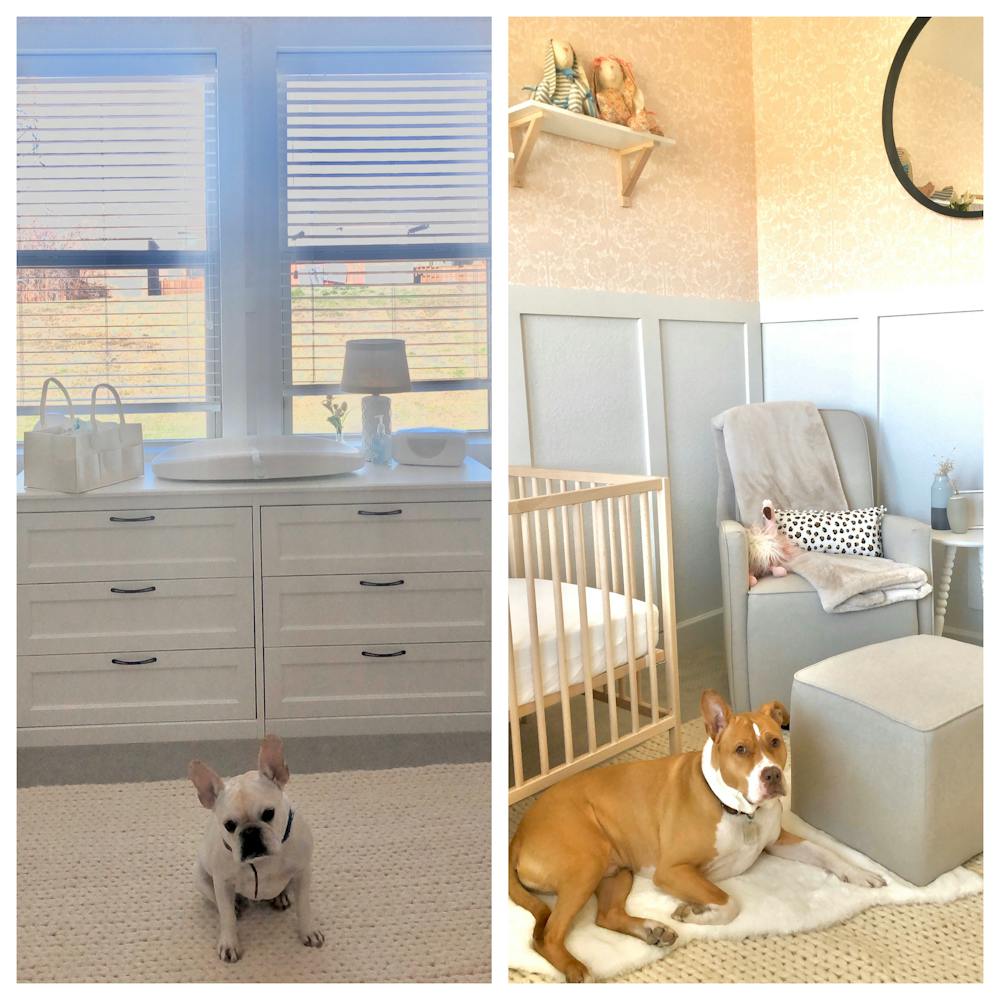 Jefferson (left) and Lincoln enjoy some of their last quiet moments in Emerson's room before the big day.
We congratulate Rachel and Richard on their little bundle of joy, and we look forward to her first visit to the office!