Even the most organized people have one place in their home that they wish was a little less cluttered. For our Vice President of Creative and Online, Melissa, this place was her attic.
It was a place that held things her family used infrequently - family keepsakes and items that were to be in "that garage sale that just never happened."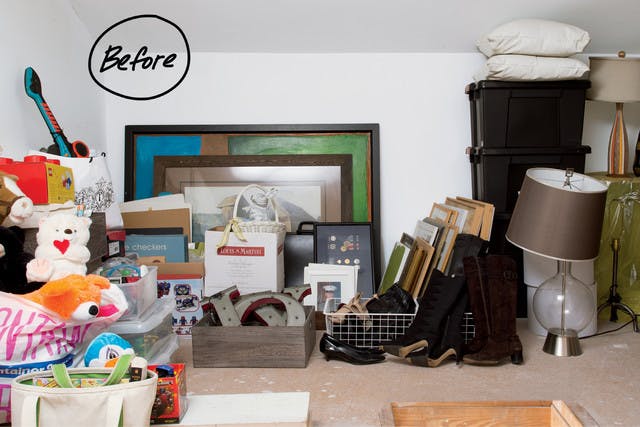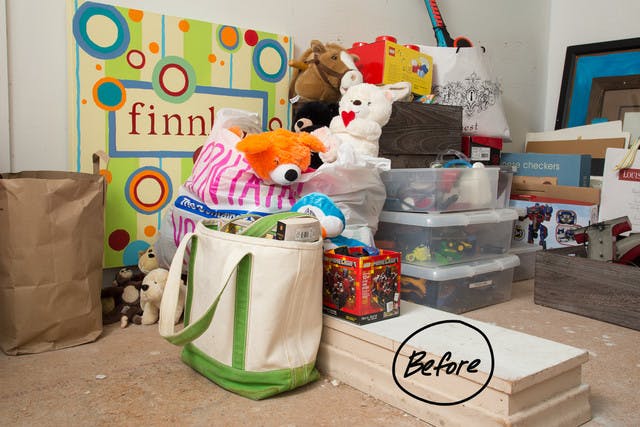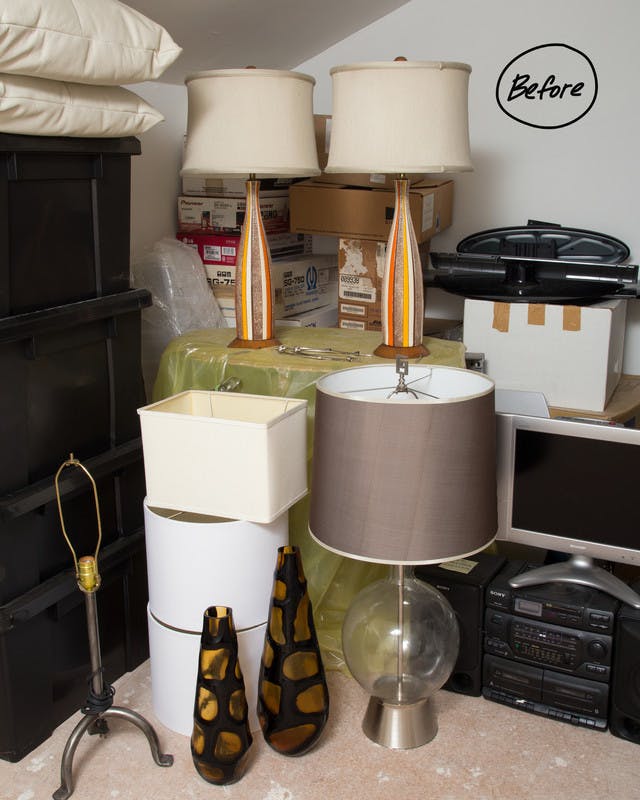 While Melissa did have some things on shelving and in boxes, it was disorderly and haphazardly stored. Also, despite the fact that the attic was climate controlled, moths and fabric-damaging pests had managed to work their way into the space.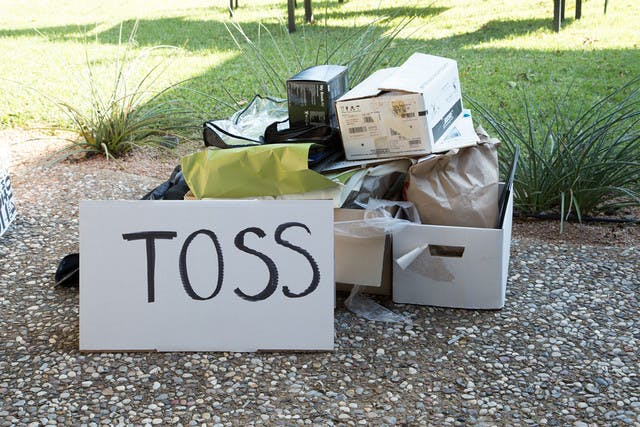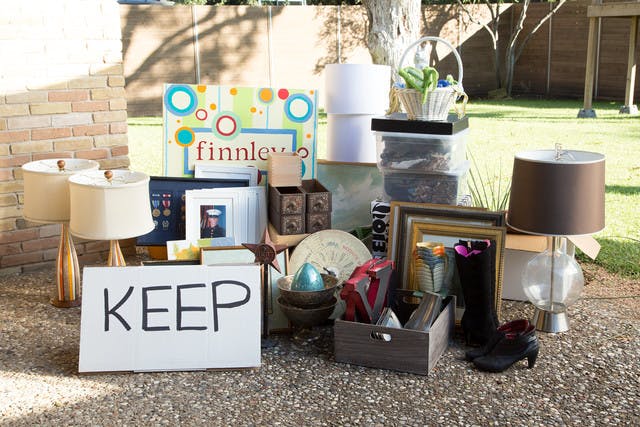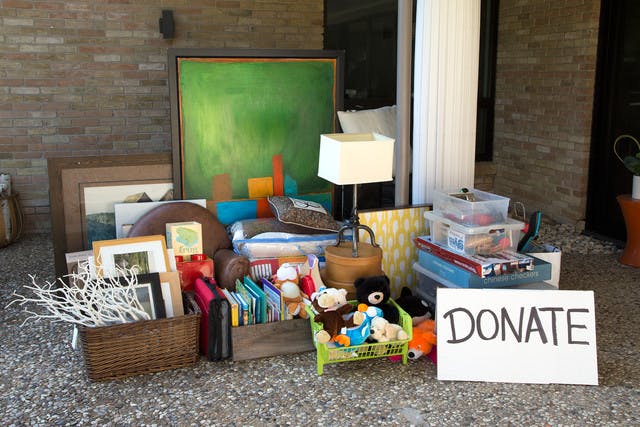 Melissa took every item out of the attic and sorted it into a trash, donate or keep pile. Only things that the family used periodically, or things that she said "bring her joy" would be allowed in the space.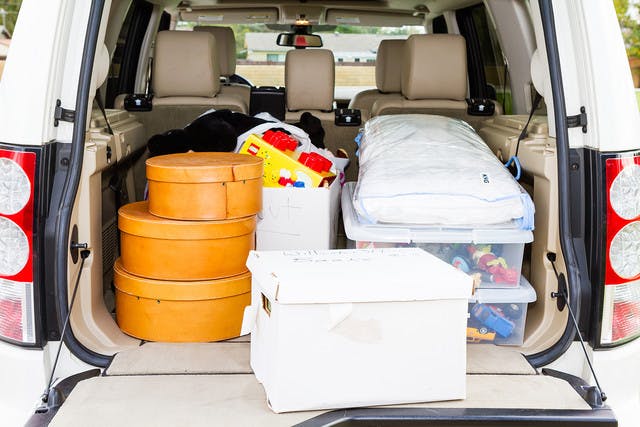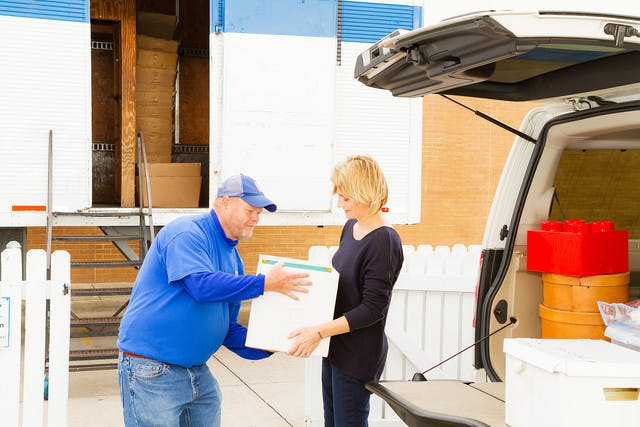 Melissa made three trips to Goodwill with full SUV loads of items from her attic.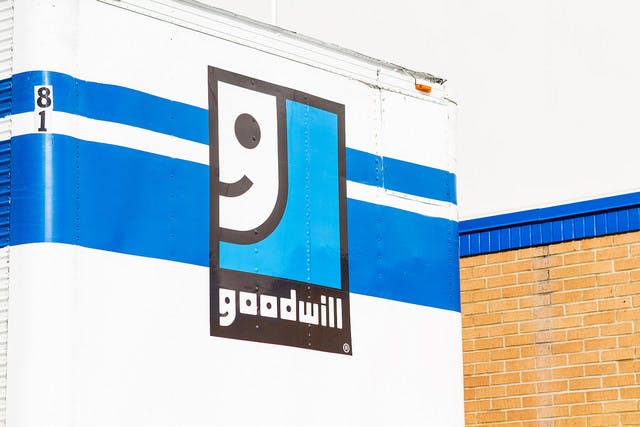 Those Goodwill donations are actually the beginning of job creation. Goodwill uses the revenue from the sale of donated goods to help fund its mission to change lives by training people who are unemployed, or underemployed, in a variety of career fields and in high-demand industries.
Goodwill's employment programs promote independence and dignity for people to provide for themselves and their families - including on-site and virtual skills training, employment placement, job training and other community-based services, such as career counseling, English-language training, financial education, résumé preparation and access to transportation and child care.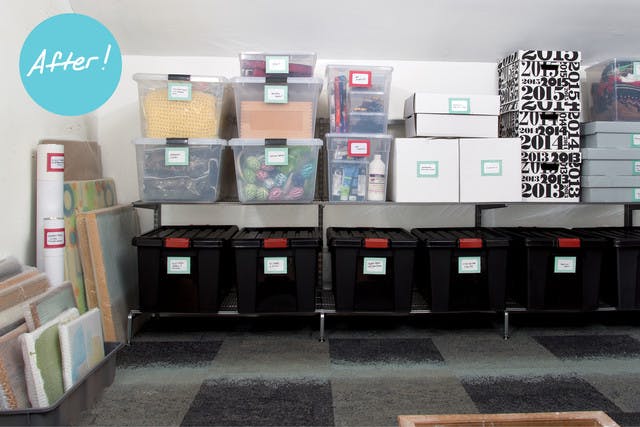 Melissa used elfa freestanding Shelving to get a variety of labeled Clear Totes, Archival Boxes and Store-It-All Totes up off the floor.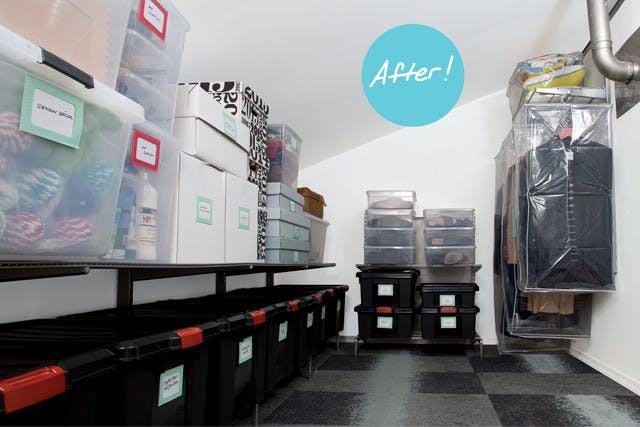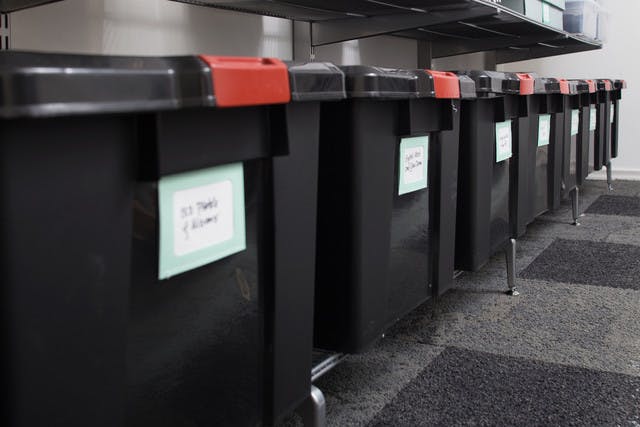 Store-It-All Totes protect seasonal items, and thanks to their modular design, can be easily stacked.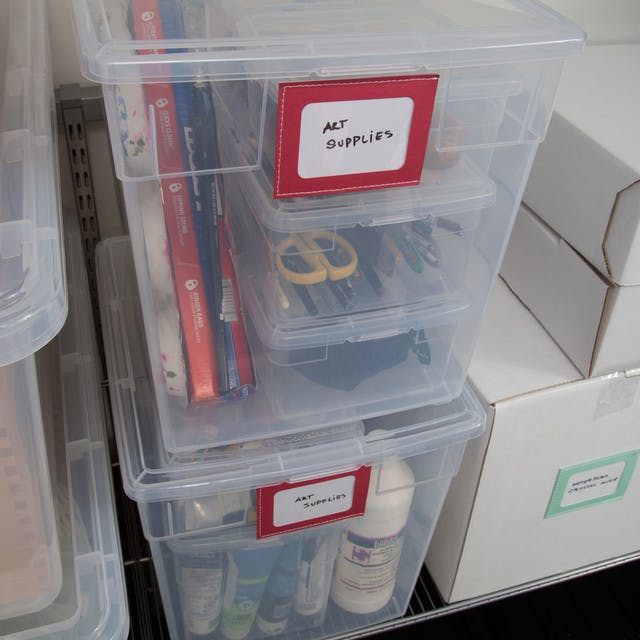 Melissa reorganized all of her art supplies for greater visibility using Our Clear Storage Boxes - of course clearly labeled!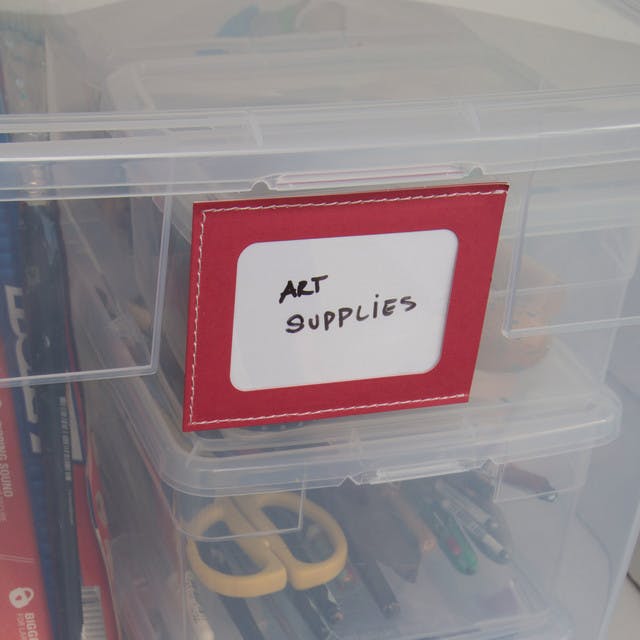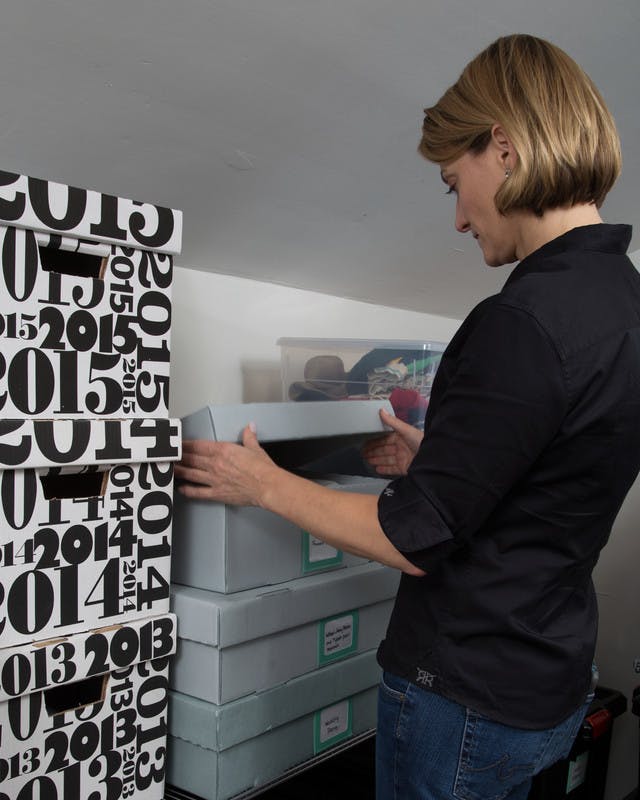 Each year, Melissa designates one of our "year" Best Boxes to organizing her son, Finn's, keepsakes, artwork and school achievements.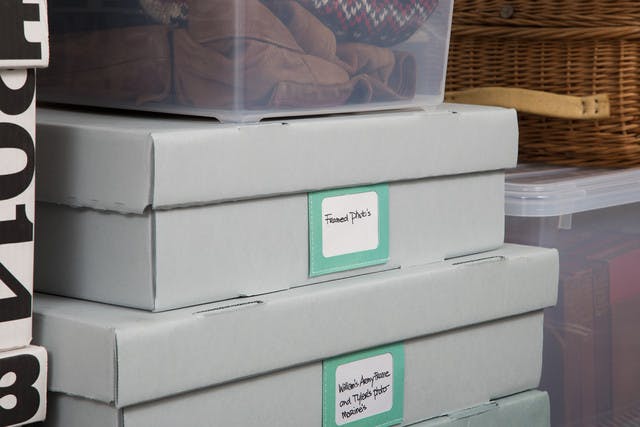 She uses our archival storage boxes to preserve precious mementos of her late father and brother. The items that were once in various places throughout the attic are now collected together and protected in these special boxes.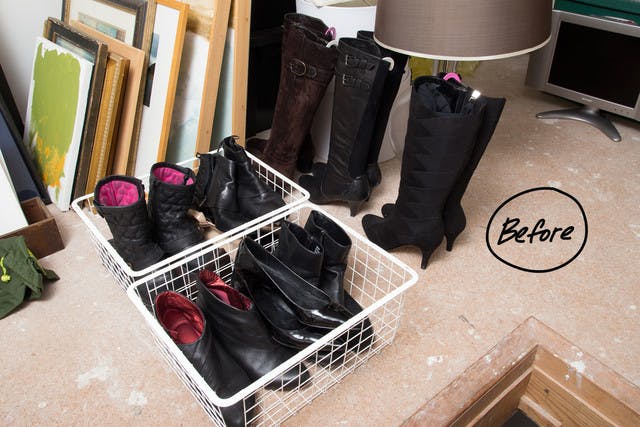 Before, Melissa's boots and shoes were exposed in the attic and sat on the floor.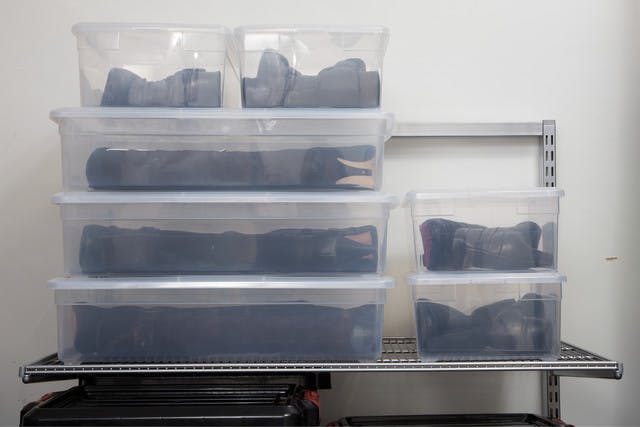 Now, they are perfectly organized on elfa shelving in boot and shoe boxes - keeping them visible and dust free.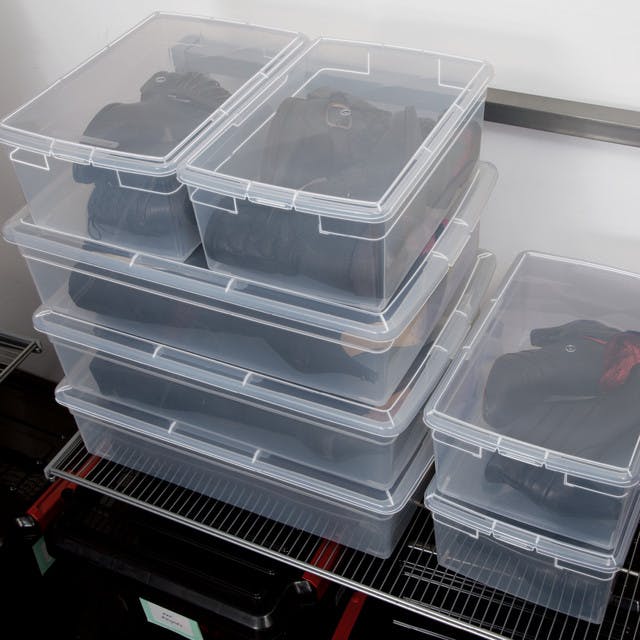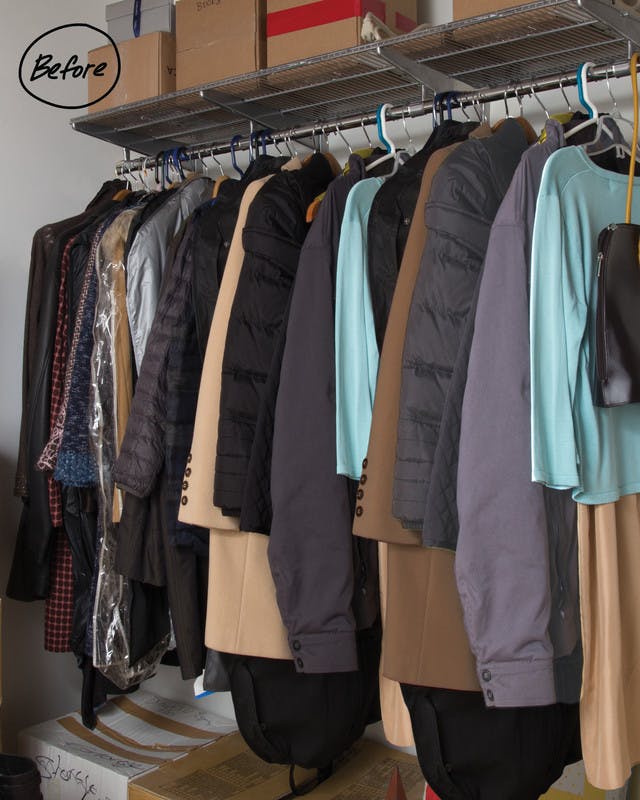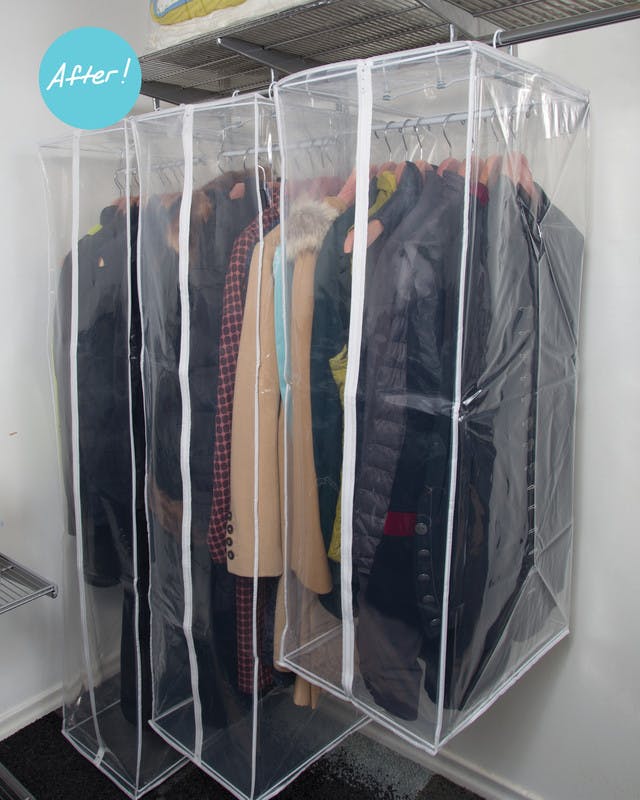 Winter coats and vintage garments passed down from Melissa's family are now protected in PEVA Hanging Storage Bags.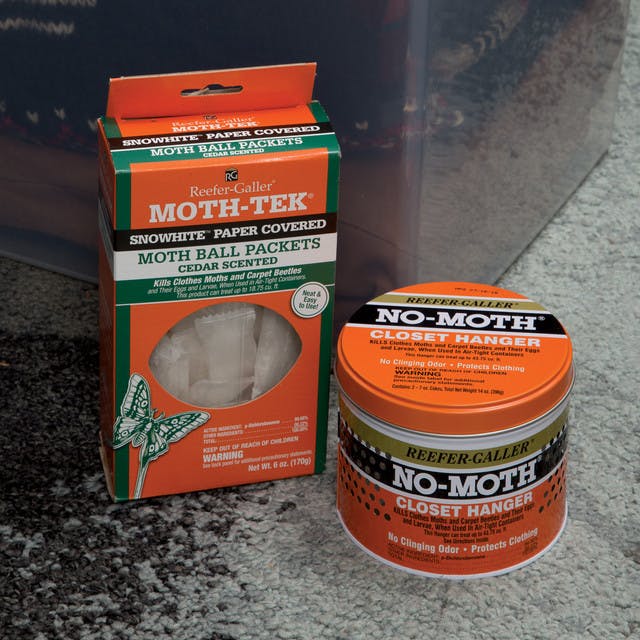 After cleaning and containing those items, she used No-Moth to repel pesky insects that could damage these garments that mean so much to her.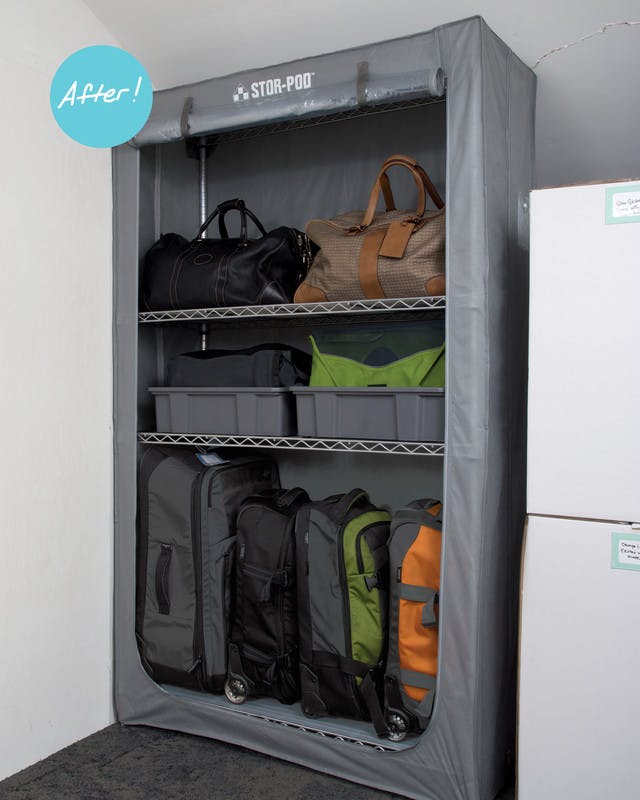 An InterMetro® Shelving Unit, covered with a Stor-Pod™ Shelf Enclosure serves as the perfect place to store family luggage.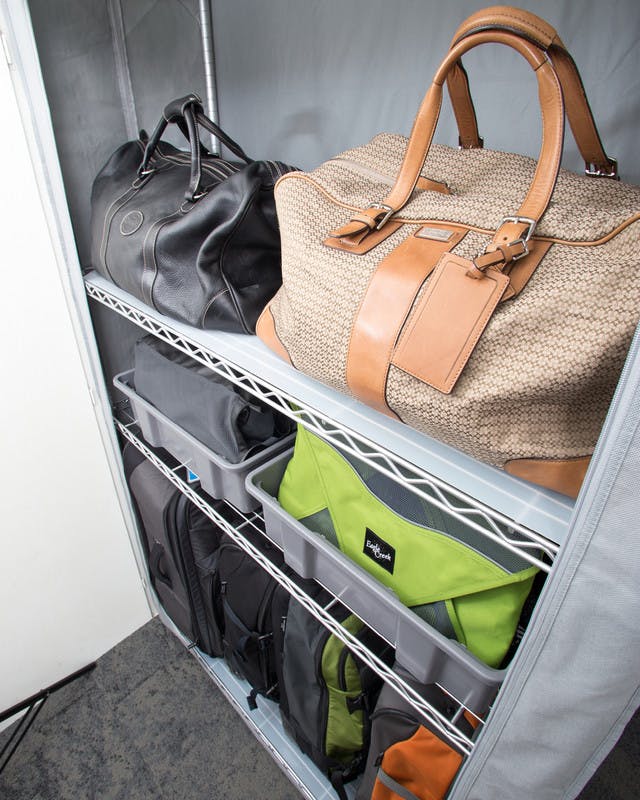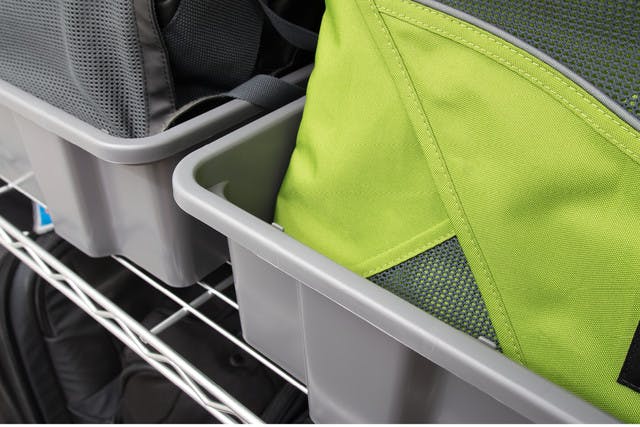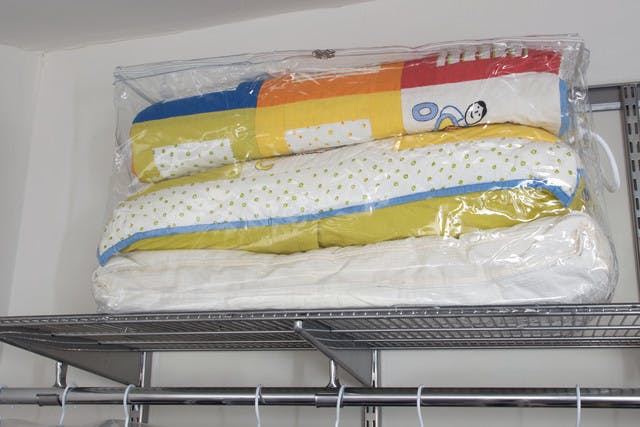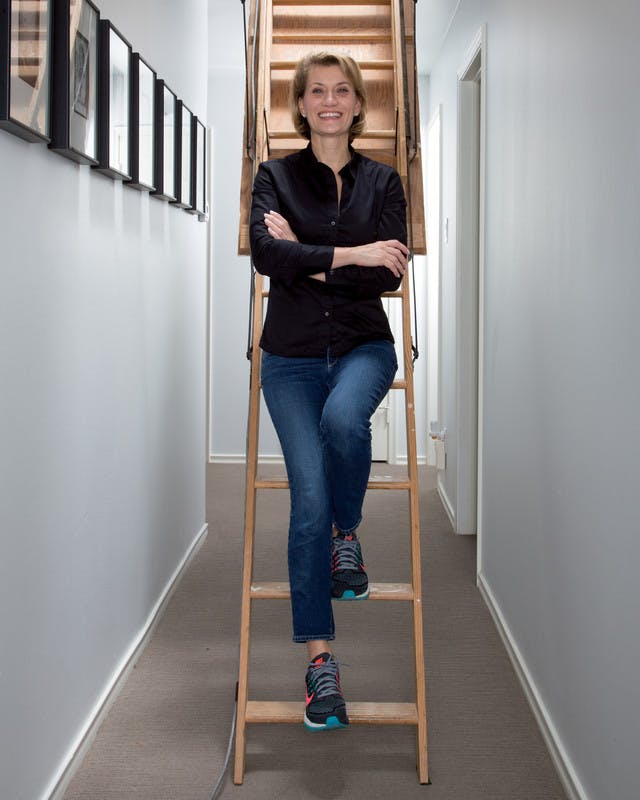 The attic is just above the master bedroom; after the makeover, Melissa says she went to bed feeling lighter. "The entire house felt lighter," she says.