Acclaimed Dallas-area artist Alli Koch is well-known for her beautiful, minimal black-and-white murals that grace walls and buildings all over the Metroplex. However, much to her chagrin, the clutter that graced her workspace was not so minimal. In fact, it eventually became so messy that it was affecting her creativity, so she knew something had to change. "Fact: when my workspace is cluttered, so is my brain," she writes on Instagram. "My extra room quickly became the junk drawer of my house and it started getting painful to even walk into."
Before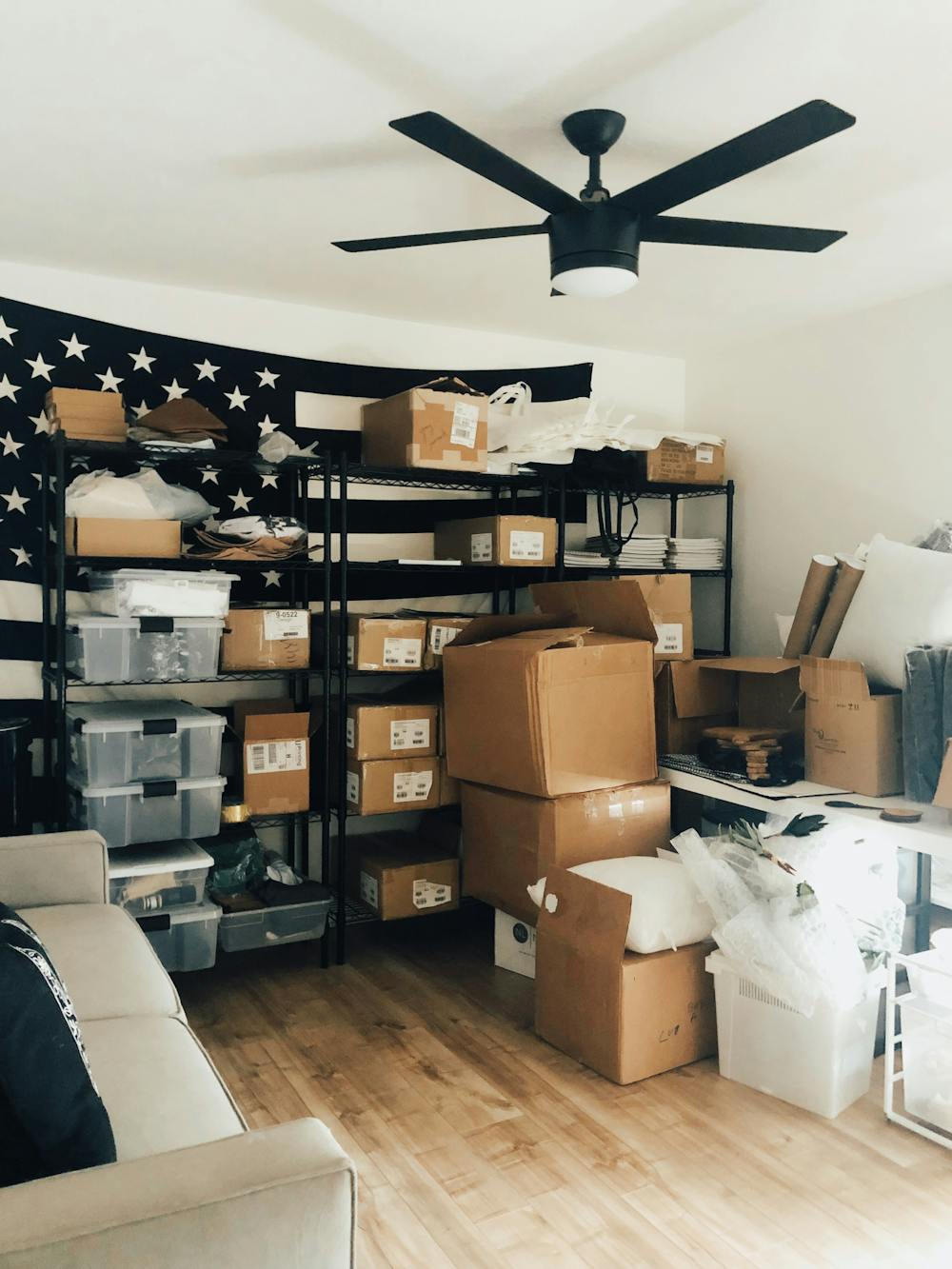 Luckily for Alli, The Container Store was ready to help. She stopped by our new Custom Closets store in Dallas and was immediately blown away by all of the displays and endless options. "I am a visual person and they have every kind of closet example you could dream of (four brand styles and over 50 vignettes to be exact!)," she writes. Once the design and installation processes were finished, Alli's workspace turned out so well that it deserved a beautiful mural of its own!
After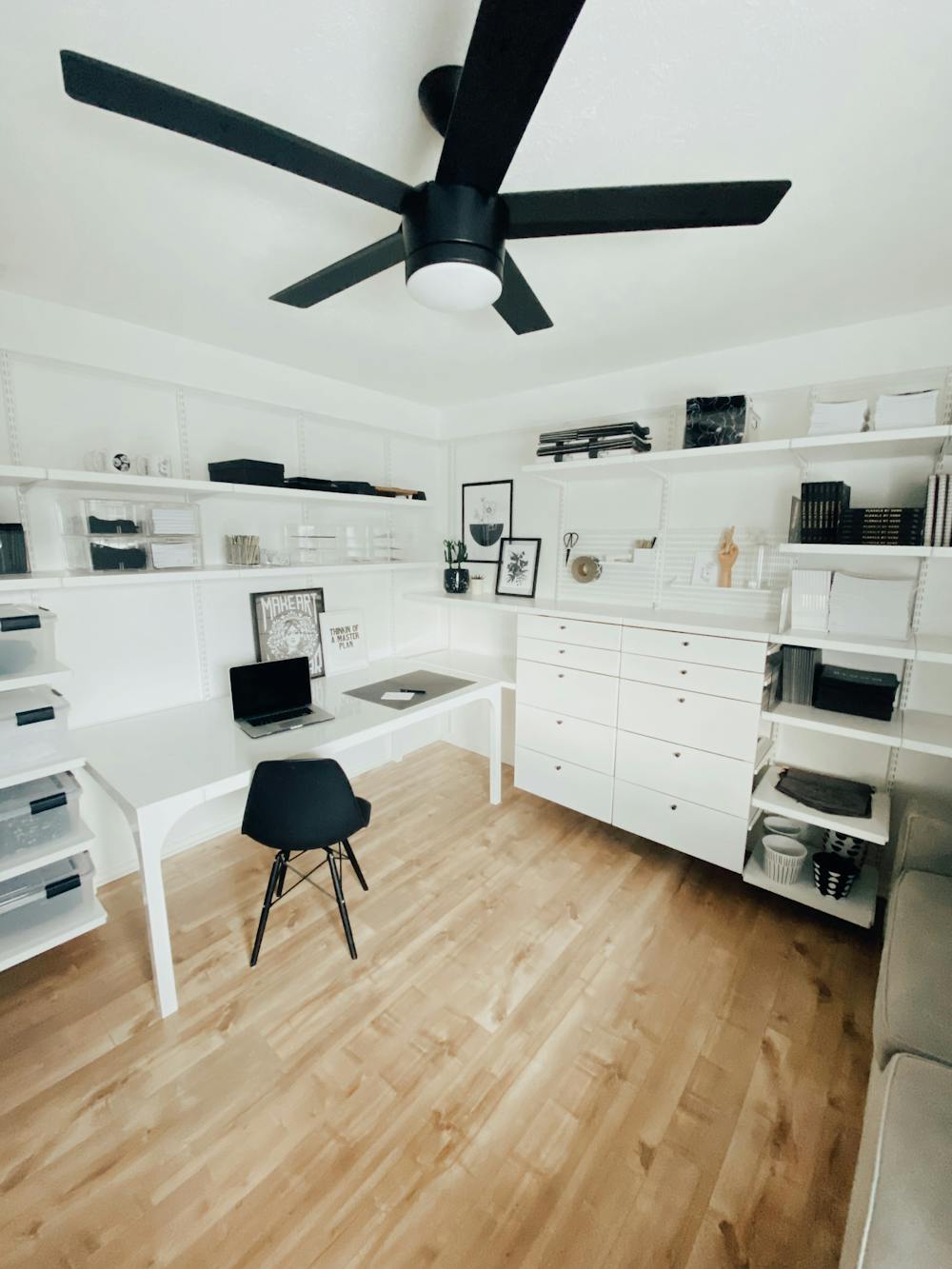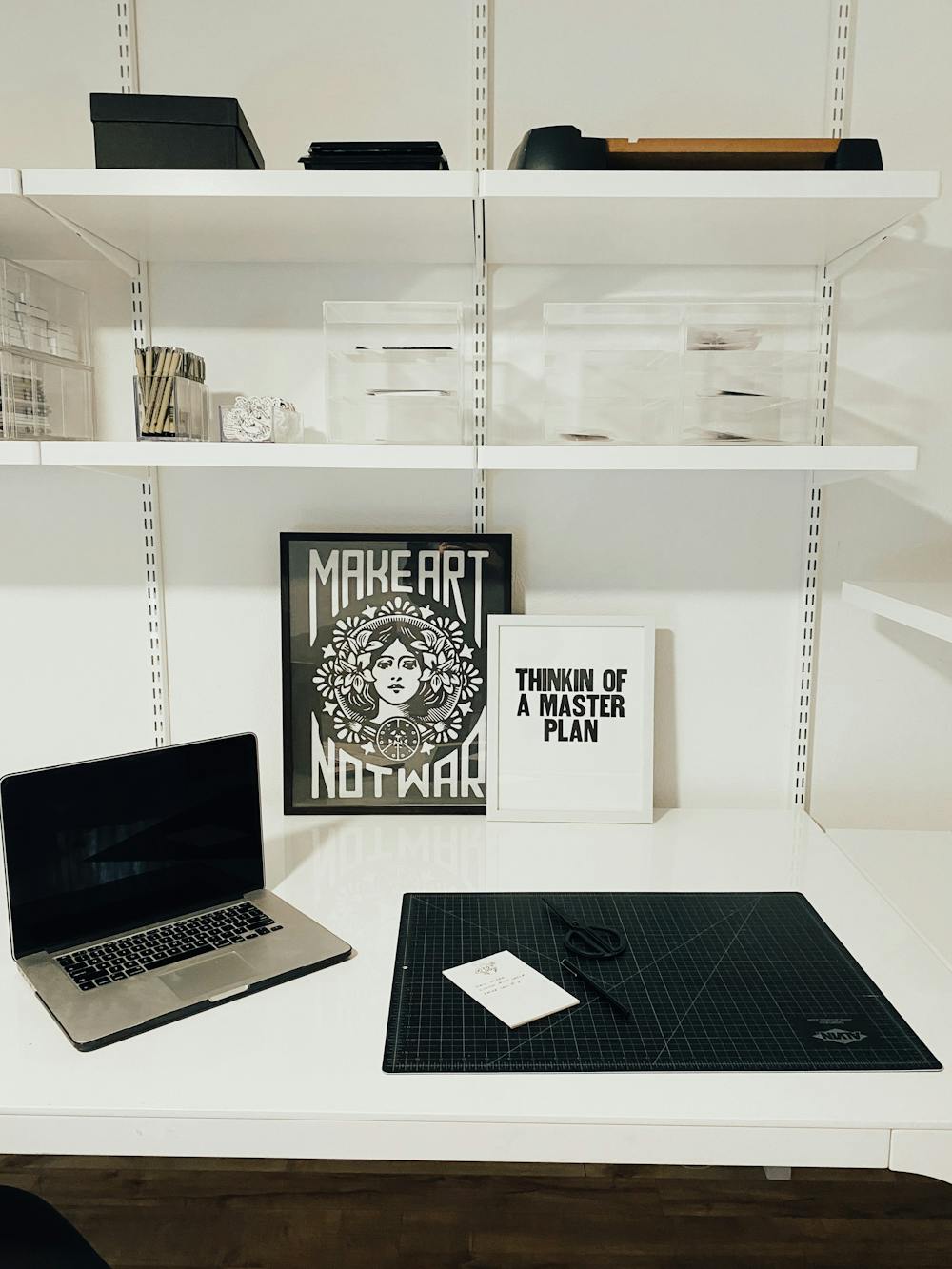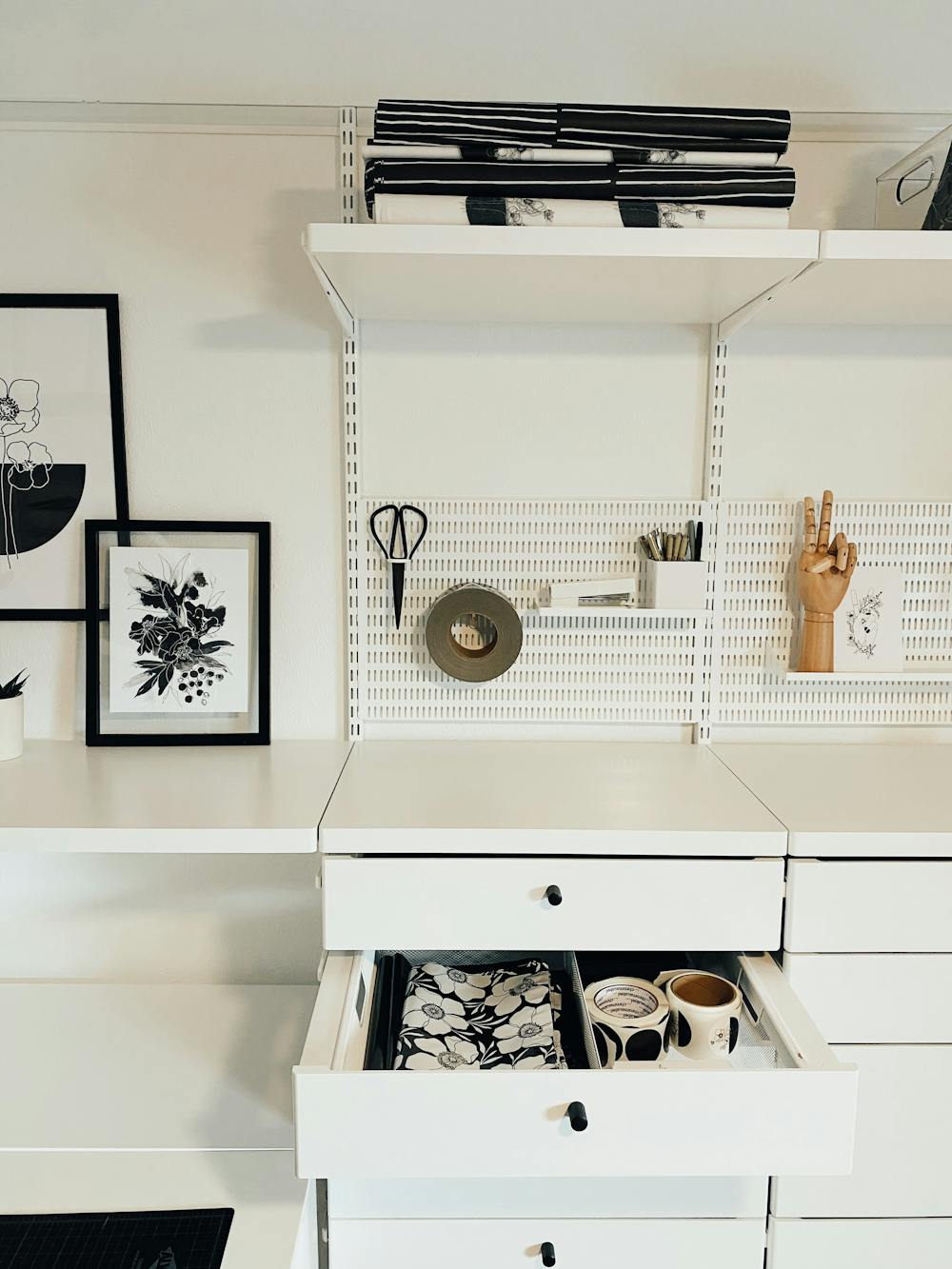 Utilizing White Elfa Décor Shelves, Drawers, and Utility Boards, we were able to design a clean and functional space perfect for Alli and her two assistants. "I am a huge fan of the Elfa system and use it in all of my closets already, so I knew I wanted to stick with what I know," she says.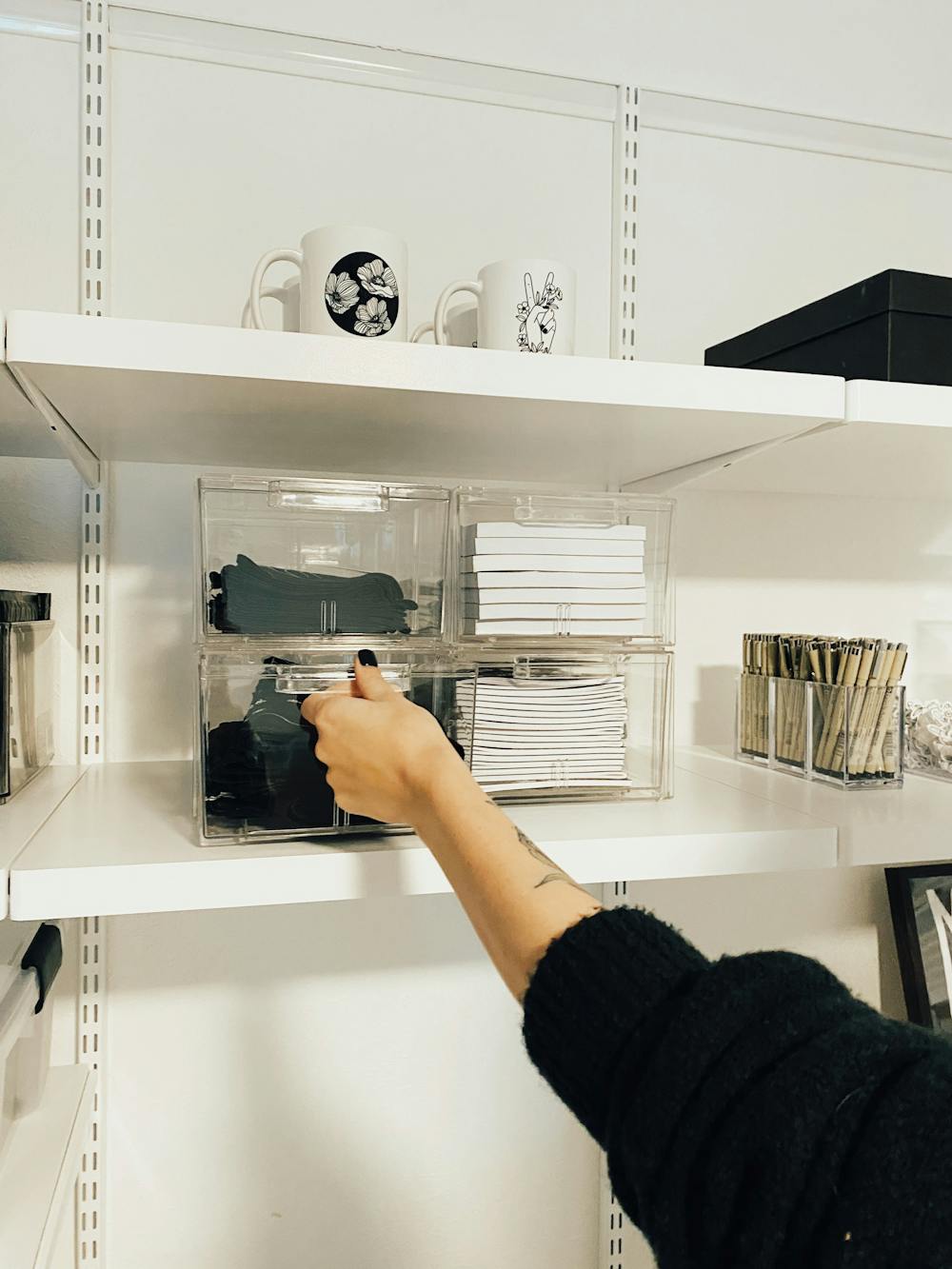 For a complete organization solution, Alli also added a few more accessories, such as our Clear Stackable Large Shoe Drawers, Weathertight Totes, 3-Drawer Acrylic Accessory Boxes, and Palaset Pencil Cup. "If I don't see it, it's not going to get used," she says, "so now everything has a place, is organized, and minimal."
For a suitably artistic finishing touch, Alli knew exactly what her new workspace needed: "Of course, the artist in me immediately thinks 'look at these drawer fronts--wonder what I can paint on them!"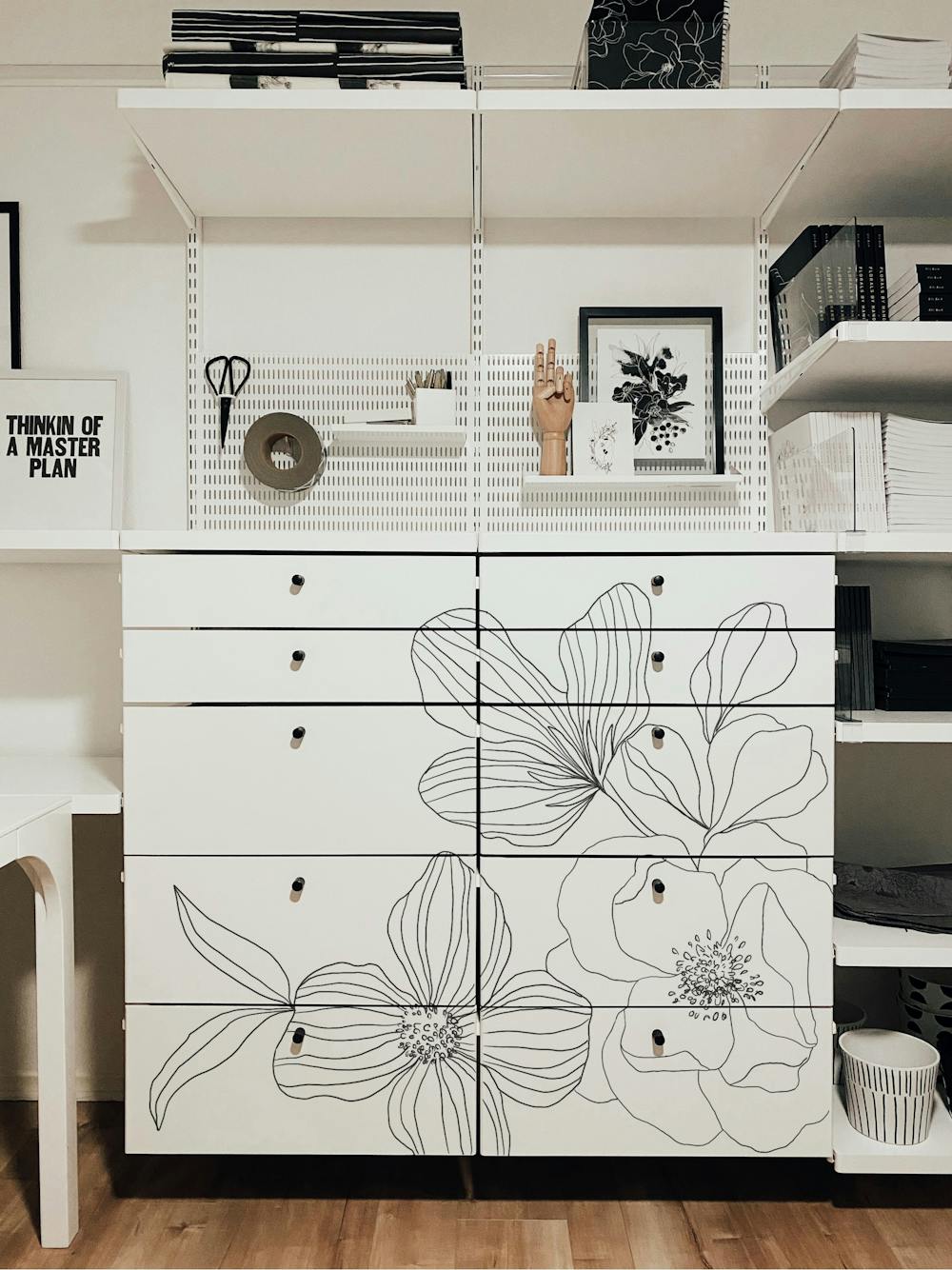 With the clutter gone, Alli is excited, focused, and busying herself with many new projects. "It's a miracle what a few drawers and shelves can do to both mentally and physically clean house," she says. "I know I'm not dreaming.. but I still can't believe this is now the space I get to create in!"