When Alexis Bridoux and family made the move two years ago from Seattle to Paris - not only was she losing space in her kitchen, she was also losing something else she loved - The Container Store! C'est la vie! - but thanks to international shipping, the avid cook was able to transform her tiny Parisian kitchen into an ooh-la-la organized space!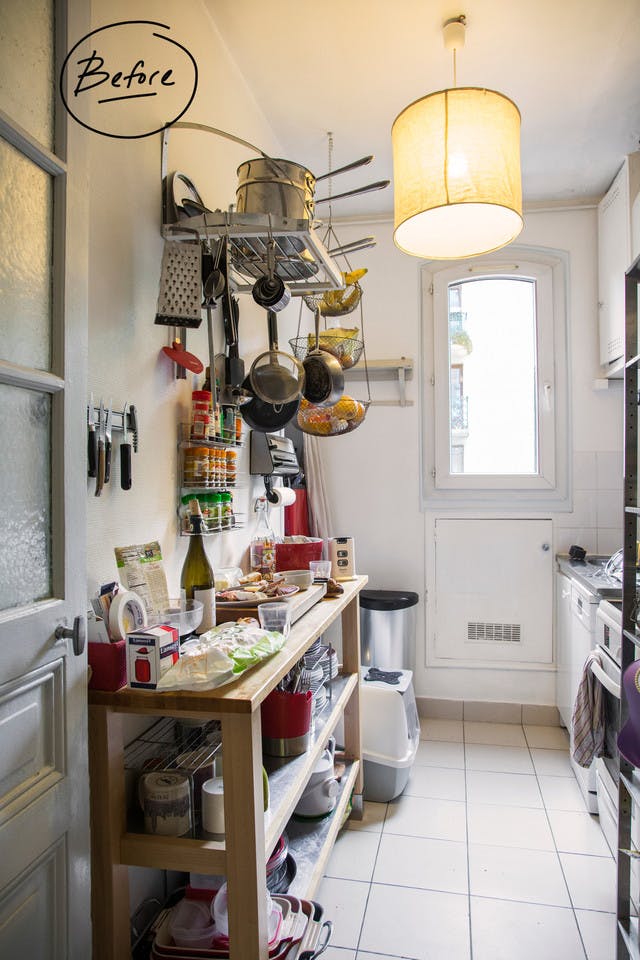 The apartment that Alexis lives in with husband Maxime and baby Stella is located in a charming Haussmannian style building and is appointed with beautiful crown molding, high ceilings and rustic wood floors. Big on charm but tight on space - the entire apartment is teenie tiny. The two bedroom apartment is only 600 square feet, has no closets in the entire house and only three cabinets in the kitchen.
"Everything is mini in Paris, and the quaint apartments come with a cost. When people move, they take their kitchens with them - the cabinets and everything, so you really need to bring your own storage," said Alexis.
"Our kitchen is the hub of activity and it's a funky, galley kitchen but in the worst way. Everything is also very exposed."
So the challenge was to make the space functional while achieving a pretty aesthetic that was important to this busy working mom.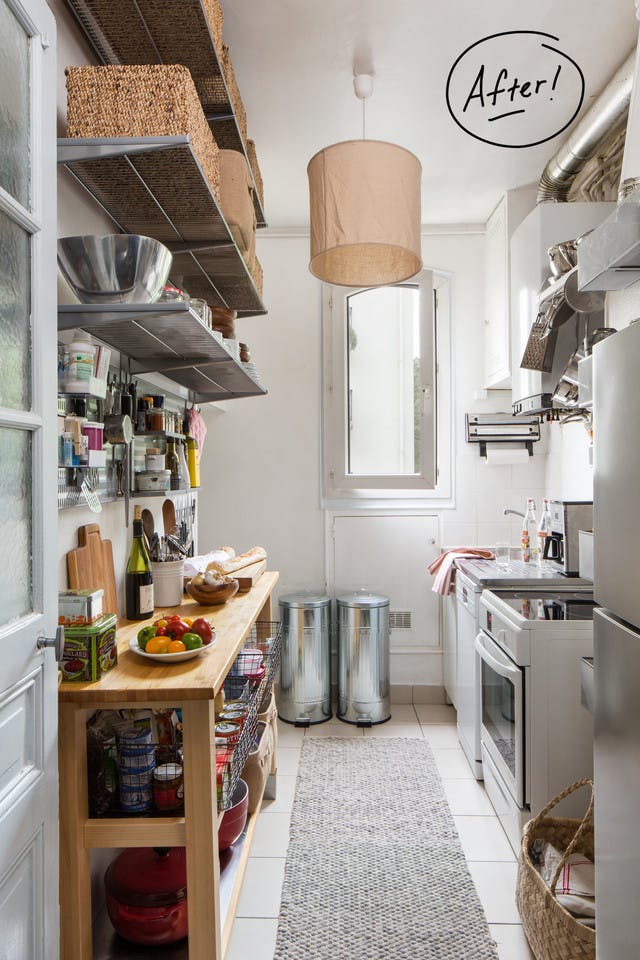 Well, Voila! With the addition of new elfa Shelving and elfa Utlity boards, the kitchen is now what Alexis describes as a pleasant place to be, instead of a space where she felt like she was "being swallowed."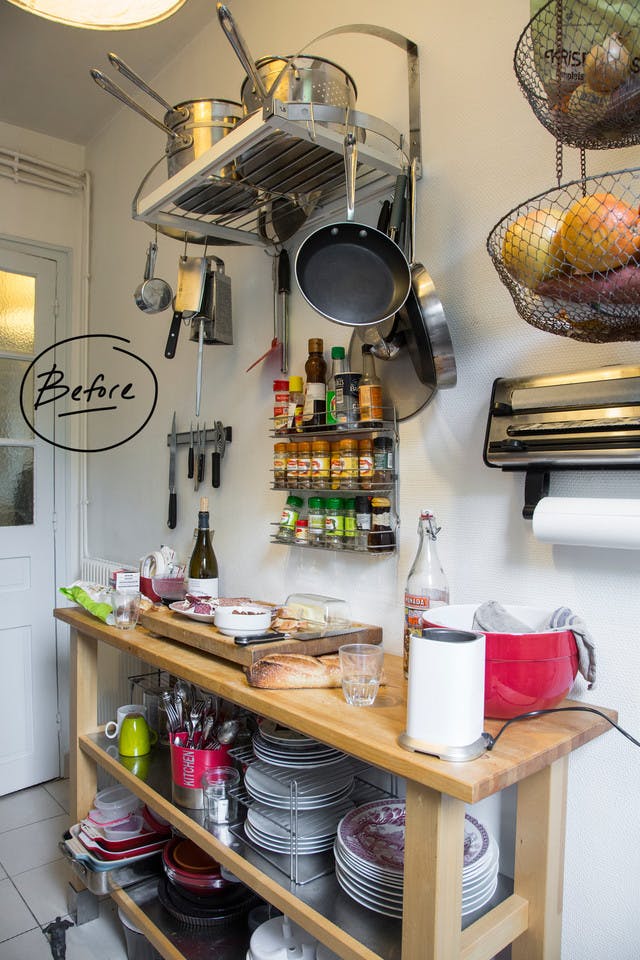 The process of preparing for the organization project was cathartic for Alexis as it forced her to purge and go through things that didn't need to be in the space, as well as toss expired spices and other dry goods.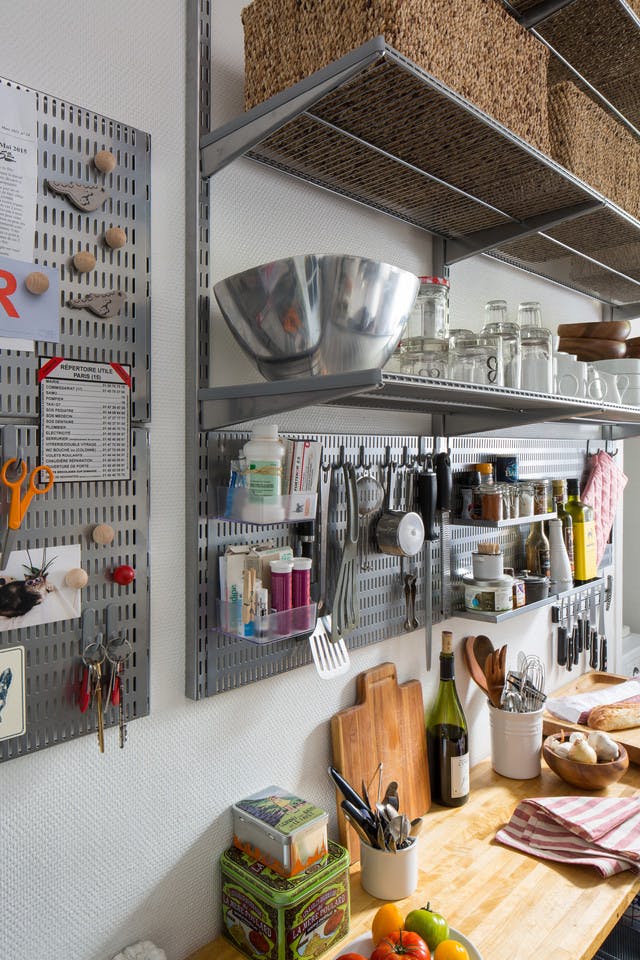 Frequently used cooking tools and spices are at Alexis' fingertips now, with shelving above, maximizing the vertical space and providing storage for items used less frequently.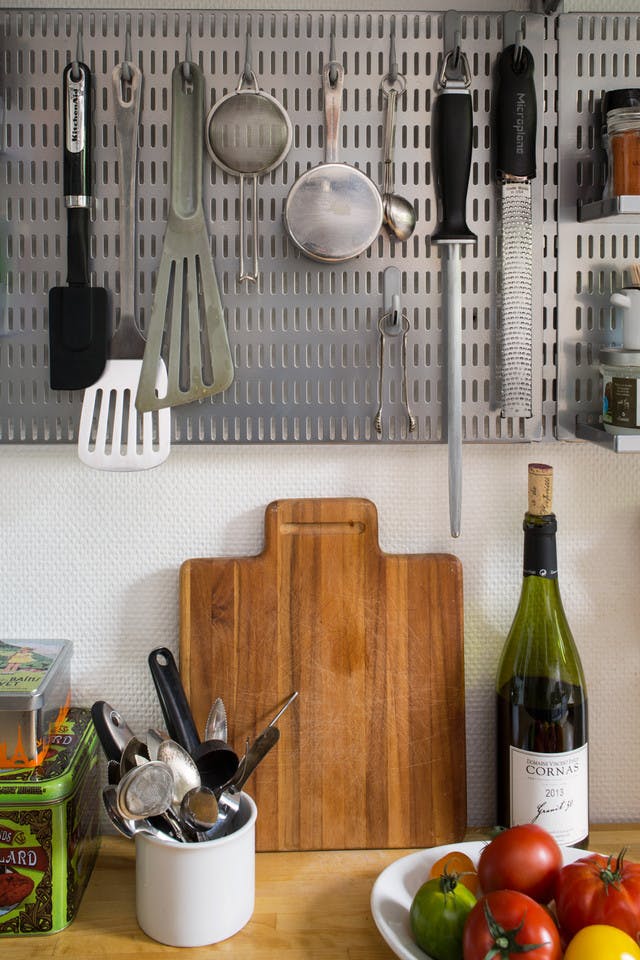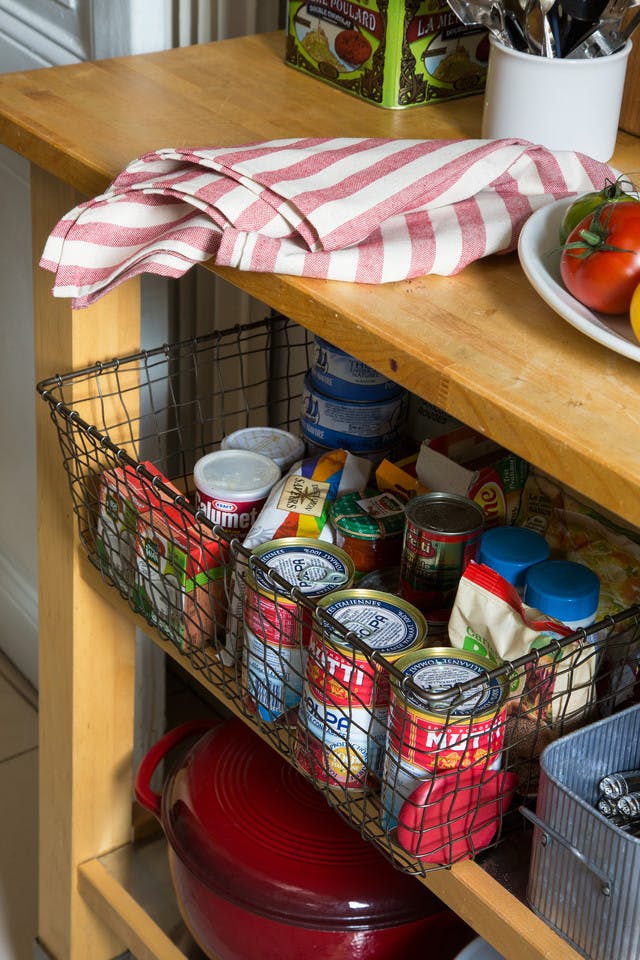 Everyday ingredients are now visible in our new wire baskets that look beautiful and make sense next to antique bins where she stores her eclectic mix of silverware.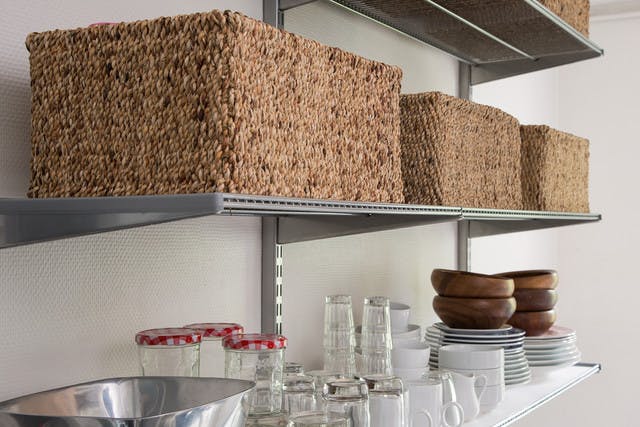 While Alexis cooks a lot, she doesn't bake often, and the woven baskets stored up high work to hold baking supplies, hand mixers and extra spices. They also house her electronic scale and the materials she uses to cook Stella's homemade baby food. She even has a couple of baskets that are currently empty - room for future storage needs!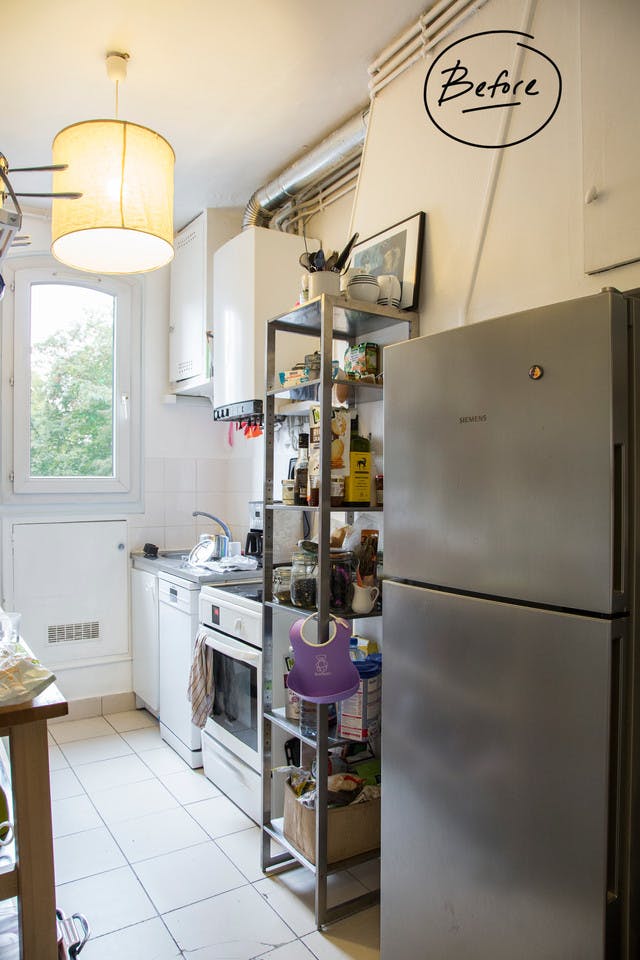 The shelving unit that was previously in between the fridge and the oven created a lot of wasted space and collected a lot of dust and kitchen grime according to Alexis.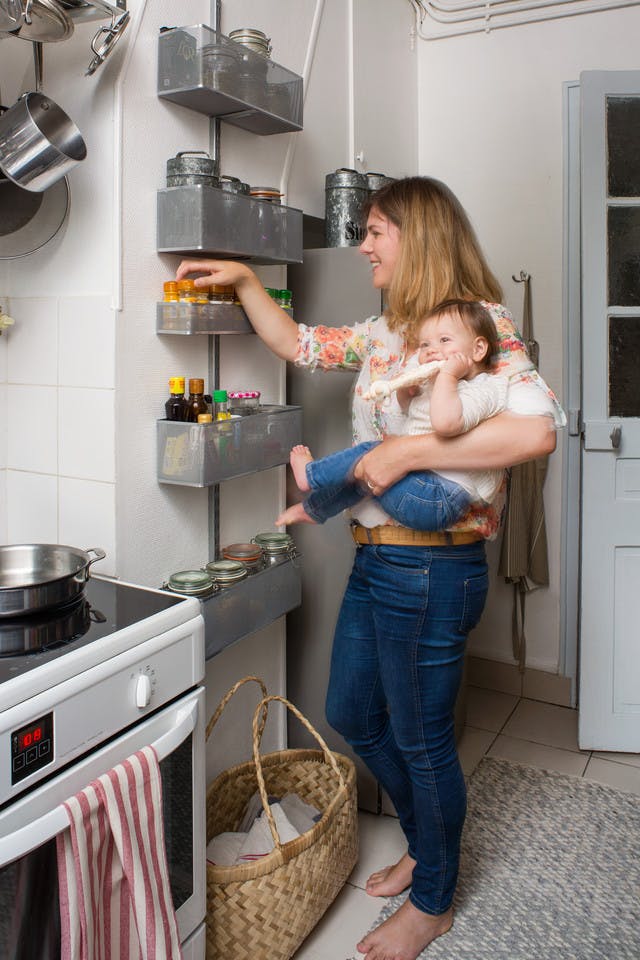 An elfa door and wall rack is now in the space and functions as a much better solution with a more streamlined profile that made a significant difference. "Fantastic!" says Alexis. The space serves as a small pantry that provides the visibility, flexibility and accessibly that's perfect for the small, but frequently used area.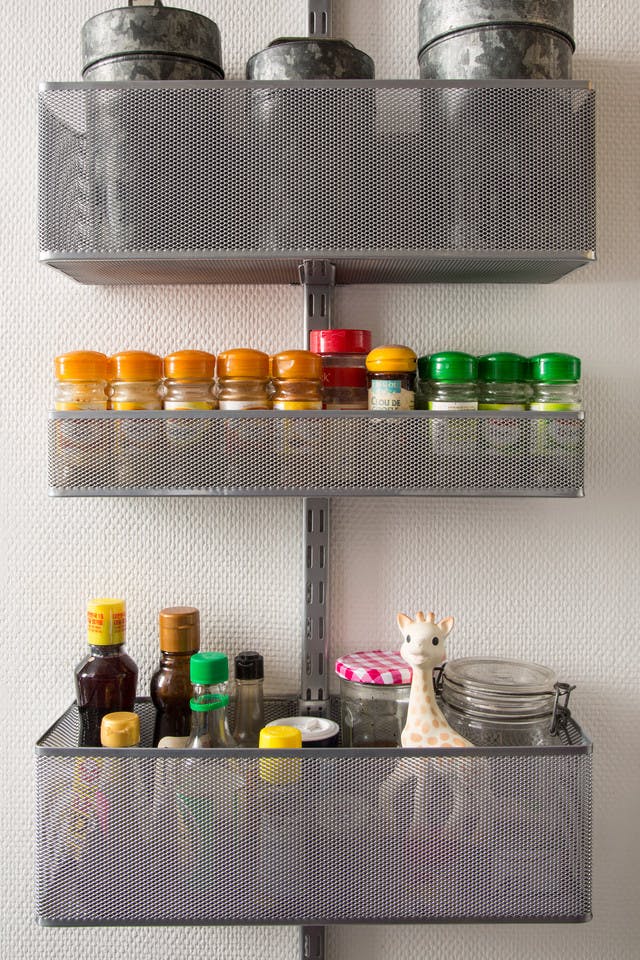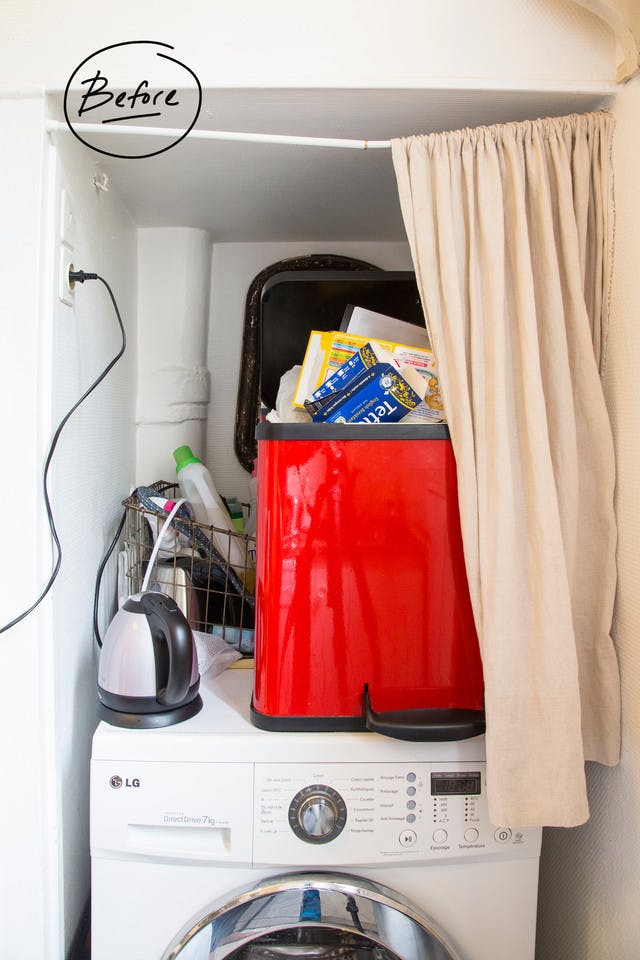 The kitchen serves double-duty as a laundry room that houses the family's washing machine as well. Again, it's a hard working space with lots of laundry moving through, but before the makeover, laundry supplies were just piled on top of the washer - hidden by a curtain.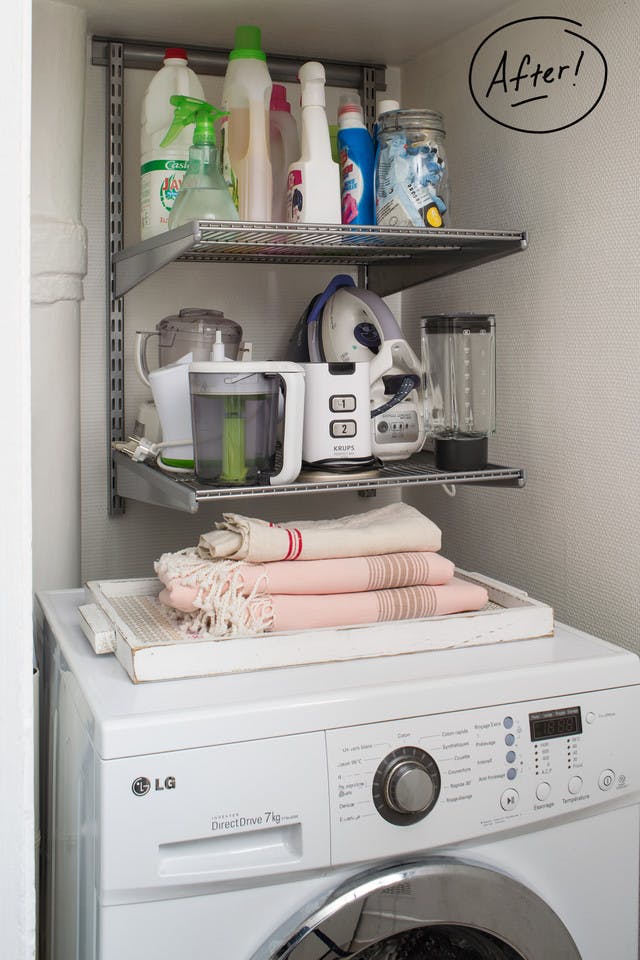 Again, elfa comes to the rescue, making even the mundane laundry supplies look orderly and uncluttered.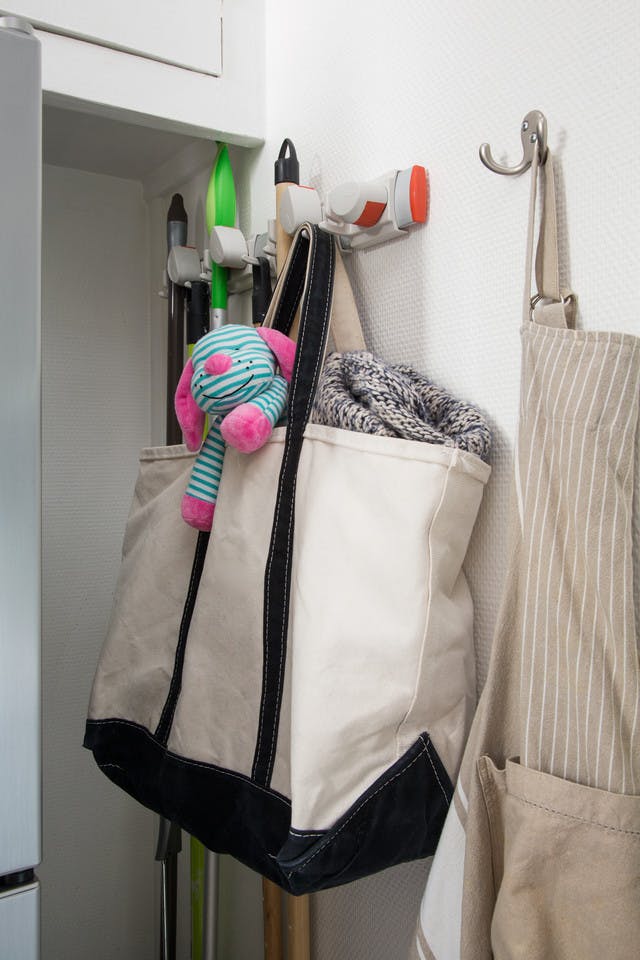 "My husband has been challenged a bit with putting things back in the same place," Alexis says lovingly. "But we're getting in the rhythm of the space and creating our own systems that are working well for us. The project has created a domino effect for the rest of the house, a surge of energy to purge and make better use of the space."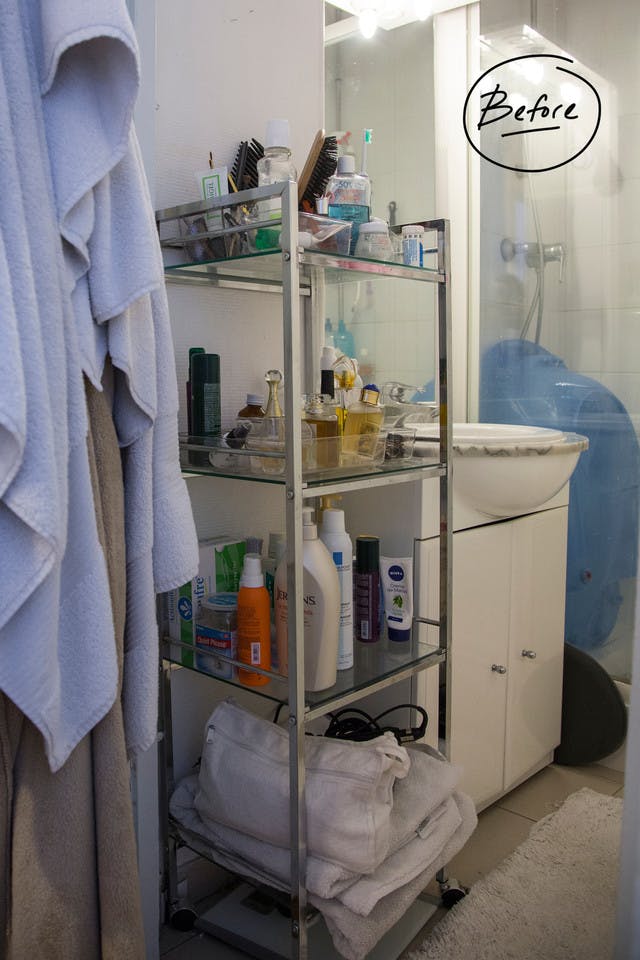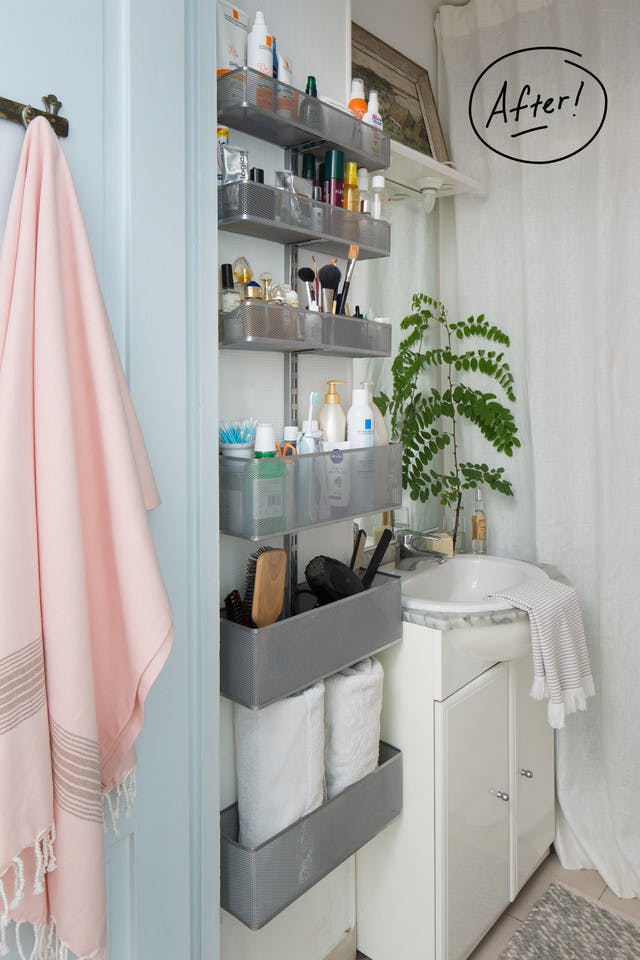 A great example of that was the tiny bathroom space. Once again, a large, inefficient shelving unit was replaced with an elfa door and wall rack, which economized on space but added more flexible storage.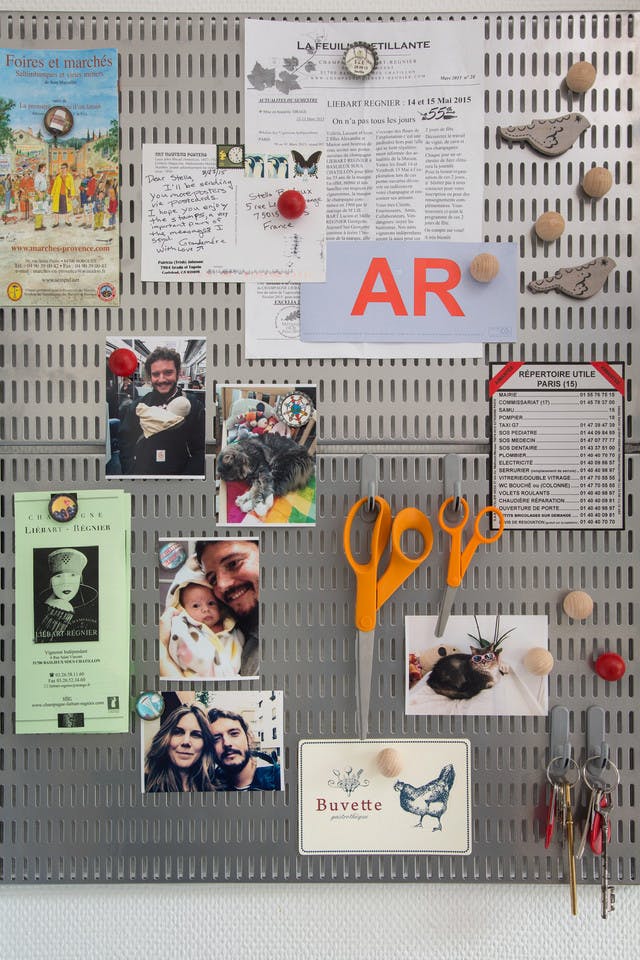 Maxime was away when the makeover happened, but says that when he returned to the newly organized space, it instantly put him in a good mood. Organizational music to our ears - all the way from Paris! Thank you Alexis, Maxime and sweet Stella for sharing your project with us.
C'est ce bon. It's so good!
Photos taken by Meghan Beierle
Interiors Editor and Styling by Gena Sigala