She travels the globe working to save and protect children in need, and Caryl M. Stern, President and CEO of the U.S. Fund for UNICEF has packing with purpose down to a science. She spends a large amount of her time traveling within the United States as well as internationally, and boy, does she not only inspire us with her amazing work but also by her efficient, organized approach to packing.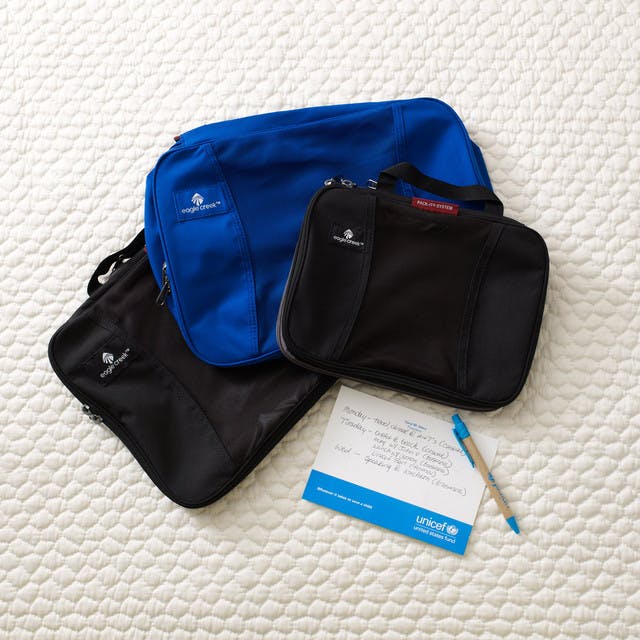 First things first, Caryl always begins with a packing list for each trip, listing what she'll need based on her daily itinerary. She's an expert when it comes to knowing exactly how much she can fit into her Eagle Creek Pack-It Cubes. And she says with a smile, she loves that her cubes are "UNICEF blue."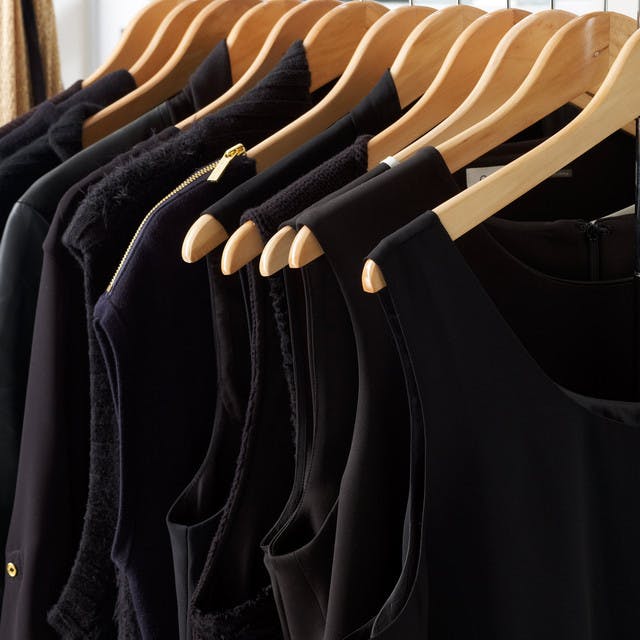 Caryl says most of her wardrobe is travel-friendly and doesn't wrinkle easily. And as you can see, black is a staple in her closet, pieces that allow her to pack light and that she can easily accessorize - one black dress can give her several different looks during a trip by adding a scarf or piece of statement jewelry.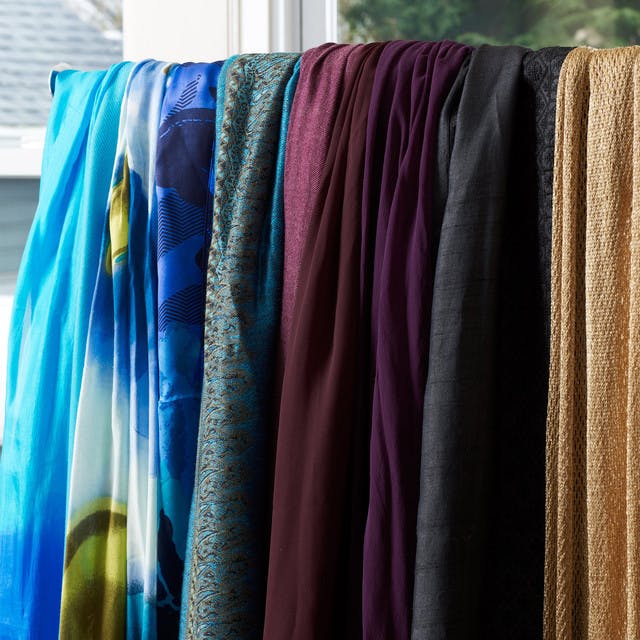 She says she lives in Tory Burch Caroline ballet flats, but always packs one pair of heels, one pair of sneakers and waterproof shoes if she's going out into the field of the many refugee camps she's visited during her work with the U.S. Fund for UNICEF.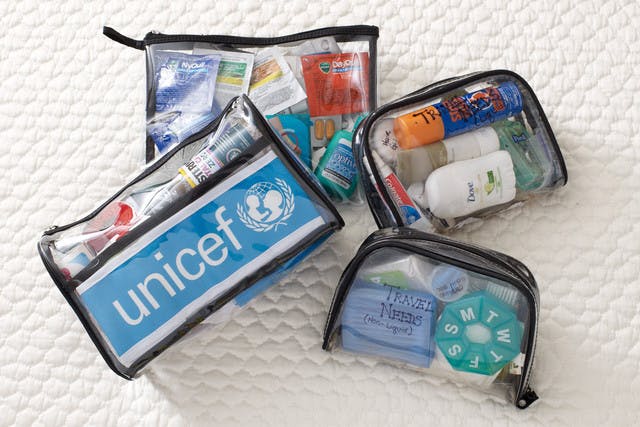 Since Caryl travels so often, her travel toiletries and makeup bags are always packed. She owns several duplicates of everything and her pre-packed zippered bags include things like a toothbrush, toothpaste, hair gel, deodorant, face creams - all travel sized. A separate bag is filled with emergency items like cold medications. She often brings along her UNICEF bag as well, which includes armbands, bug repellent, wipes and her lanyard badge.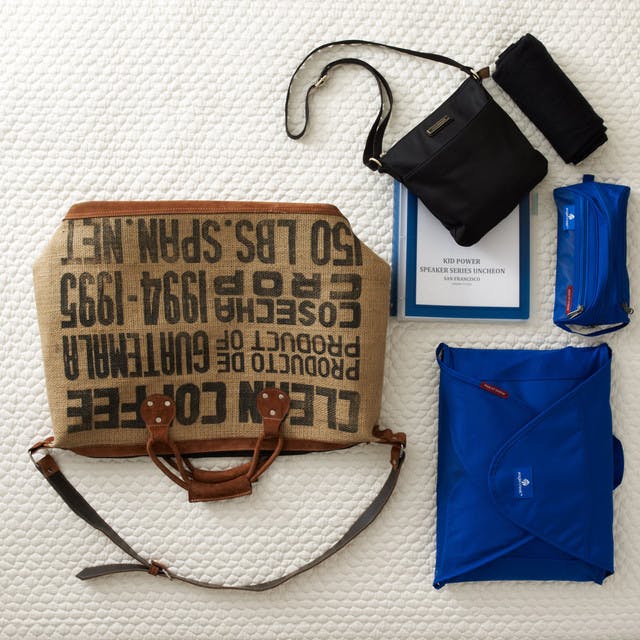 Caryl always travels with her favorite carry-on, it's one that she picked up in a Guatemalan market. It was once used to hold coffee beans and has been repurposed into a sturdy, roomy and beautiful travel bag.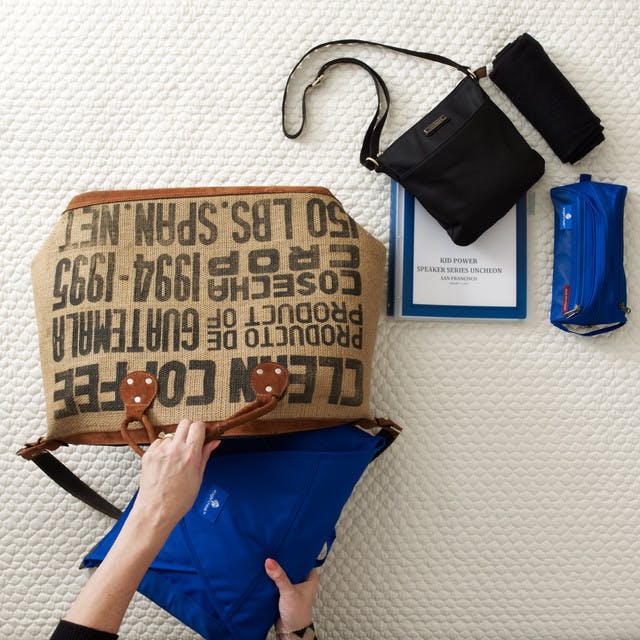 She can travel for 10 days just using this bag. A large Eagle Creek Folder, which can hold 12-15 shirts, dresses, pants or jackets. The folder compresses the clothing, not only allowing Caryl to pack more, but also prevent wrinkles.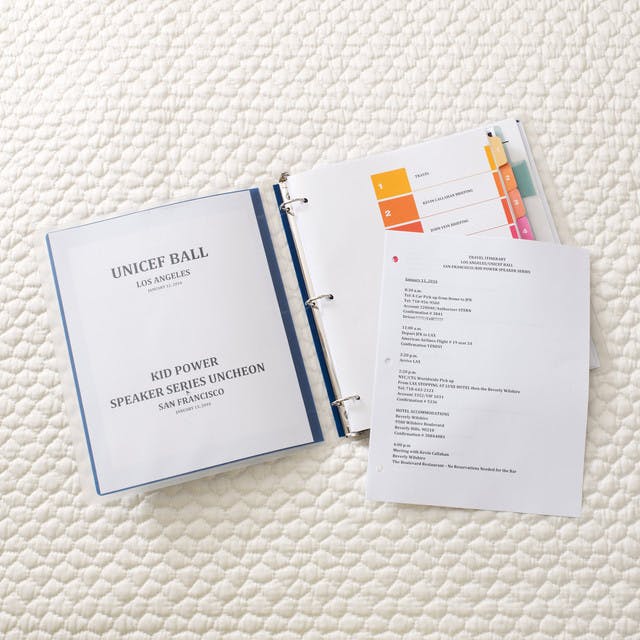 A briefing book with a detailed look at the next two to three days ahead of her - her "Bible" - is always close at hand.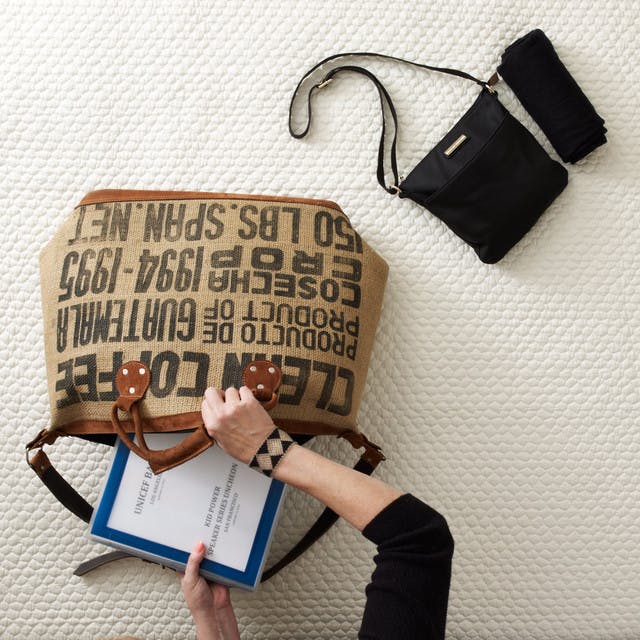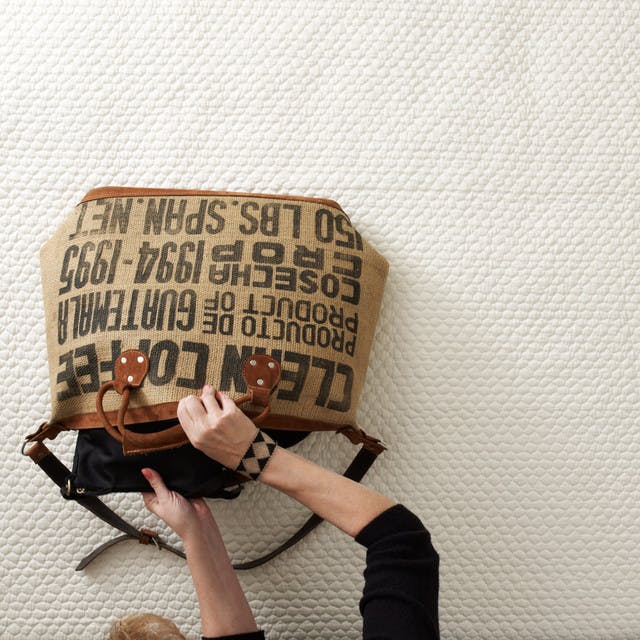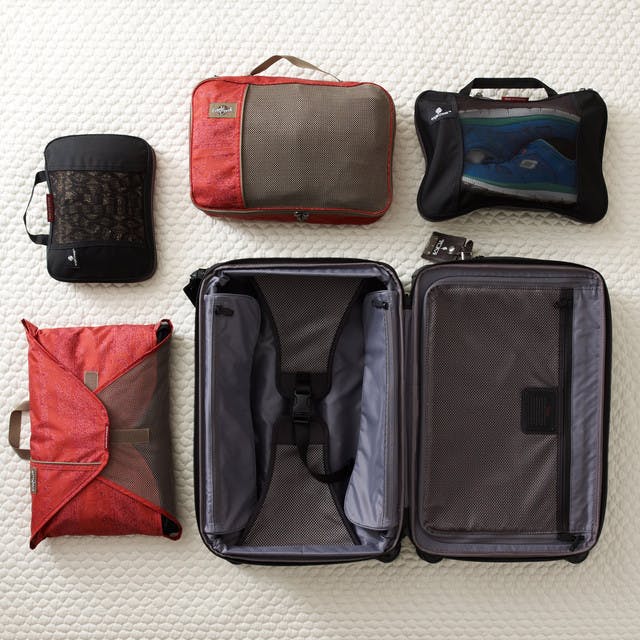 For longer trips, Caryl perfectly packs her carry-on with everything she needs for a long trip with a series of Eagle Creek Pack-It folders and cubes. Check out how efficiently the system packs up within her luggage.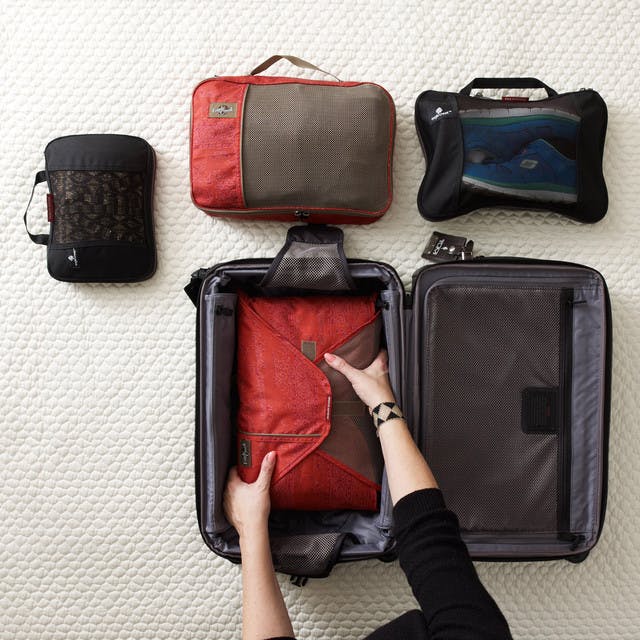 Caryl uses every inch of her travel bag. Our Eagle Creek Pack-It Cubes come in a set of three different sizes so you can create a custom fit for you luggage and fill every nook and cranny. Caryl uses them to organize T-shirts, shorts, socks, undergarments and accessories. You simply roll or fold your items and place in the Cube. Not only do they minimize wrinkles and maximize space, they make packing easy and make for quick unpacking during security checks.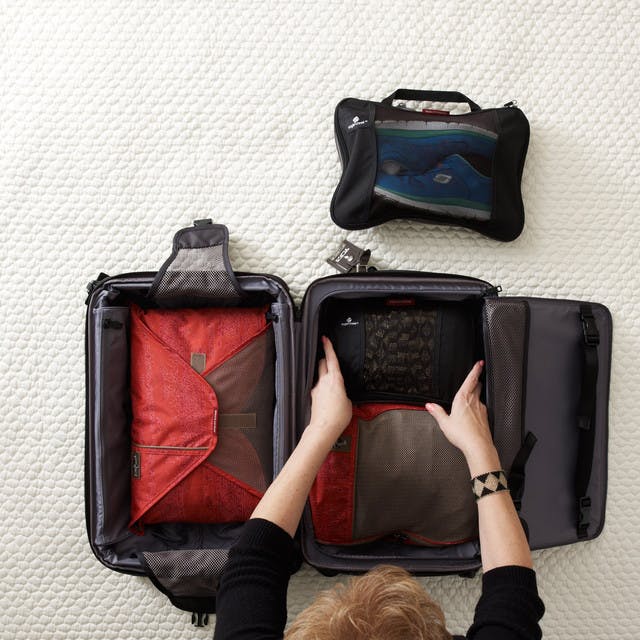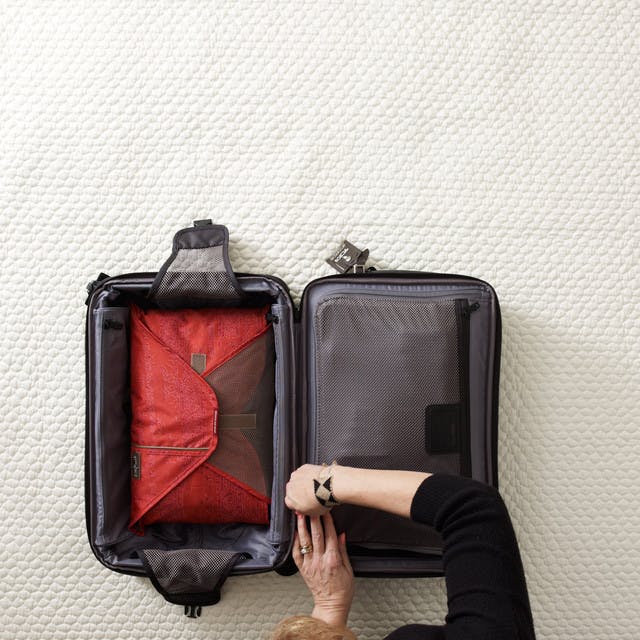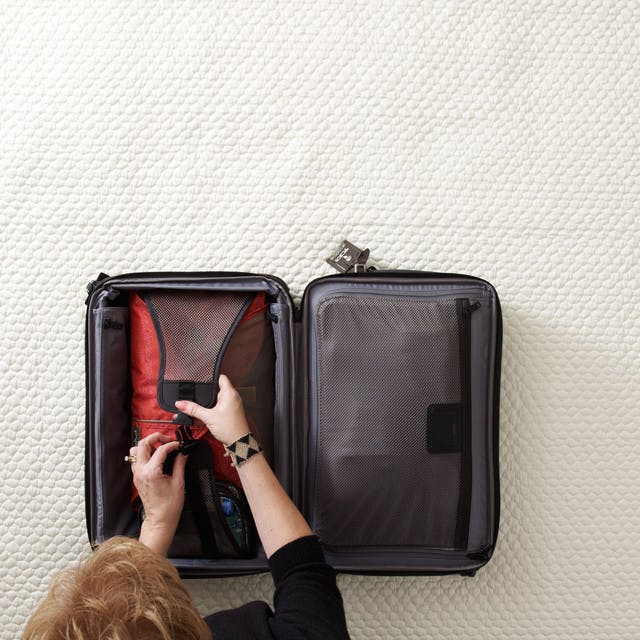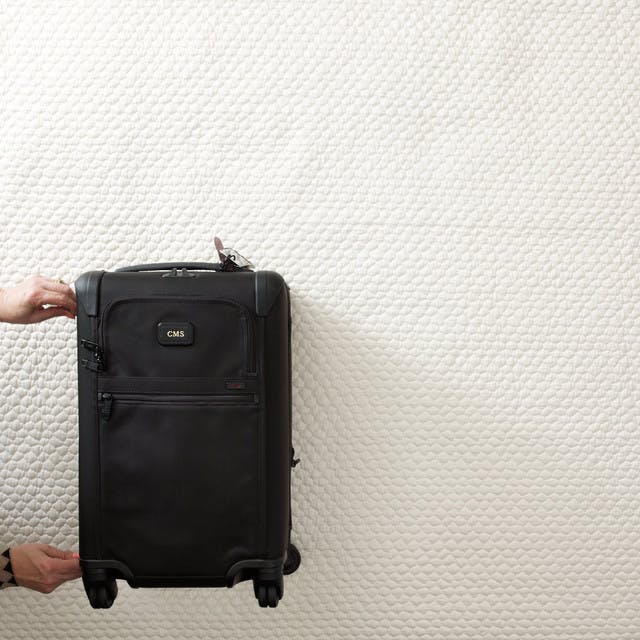 All packed up! When she's not traveling for work, she loves traveling with family and friends. We took the opportunity to ask this globetrotter what destinations she'd recommend we put on our travel "to do" list.
New Zealand - She went on her honeymoon with her husband here. "Milford Sound is one of the most magnificent and beautiful places. It's untouched with glacier blue water."

Vietnam - "The beaches are the most beautiful I've ever seen. The people are very welcoming and, culturally, it's so dramatically different than other places you'll travel."

Any place in Africa - "I didn't go to Africa until I took my job at UNICEF when I was 50. "It's an amazing continent and the people, culture, dramatic diversity and more make it truly special."
Check out Caryl's UNICEF office that's home base when she's not traveling - you'll see many of the wonderful treasures she's picked up during her travels.
To learn more about UNICEF or to contribute to its lifesaving work for children, visit unicefusa.org. (link)