A little more than a year ago, our Men's Drop Front Shoe Boxes were tagged in an Instagram photo that caught our eye. This wasn't just a picture of a few sneakers in our Drop Front Shoe Boxes. This was a post of a seemingly limitless collection of sneakers, Jordan's specifically, taking up an entire room's space. Our social team's inbox was immediately flooded with questions about the boxes. Can we ship? How much are they? What size will they hold? What are they made of? After our team answered all those questions, we had a question ourselves - who was this person?
Mark Bostic, known on Instagram as JumpmanBostic, has been collecting Nike's since the first pair of Air Jordan's- nicknamed "The Chicago-  was released on September 15, 1985 for a retail price of $65. He still remembers seeing the commercial for those Air Jordan's for the first time.
The images of Michael Jordan taking flight into the Chicago skyline were enough to persuade a young Mark to buy the shoes. After that first pair, he was hooked. Not so coincidentally, 1985 was the last time he's worn anything but Nike's. And for the past 33 years, Mark has continued to build his collection - one pair at a time.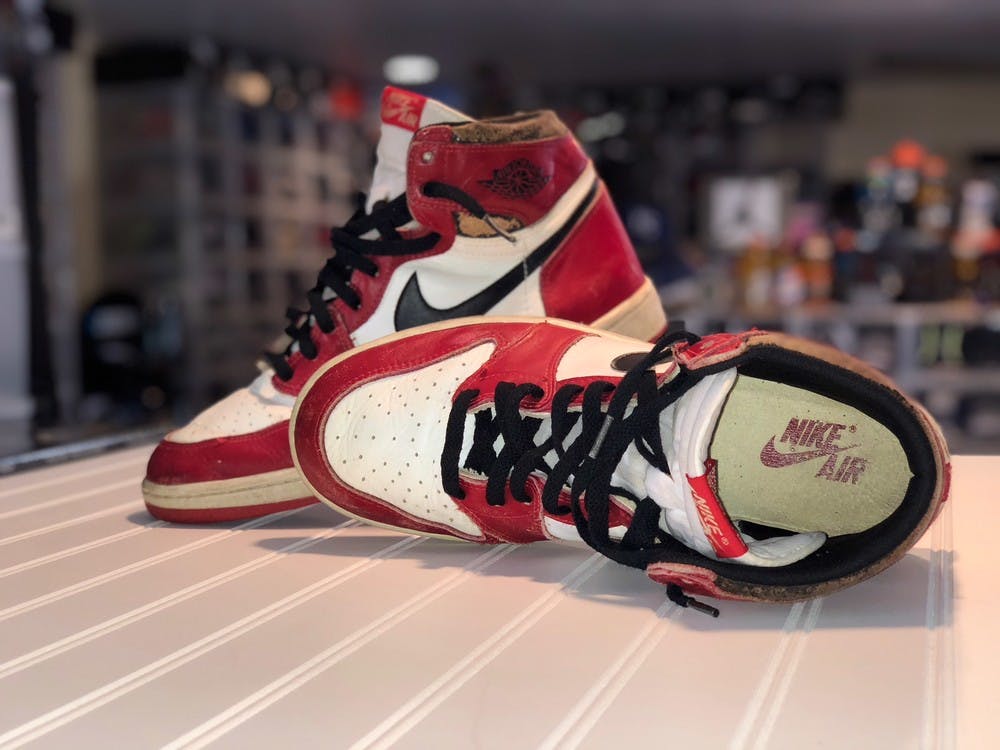 If we're talking exact numbers, Mark's collection now comes in at 1,133 pairs of shoes. Although Mark had been doing his best to create a system of organization for his collection, getting the sneakers he wanted out of the box each day had become extremely difficult.  He was stacking the boxes to save space, but with a top-open box, it had become such an ordeal each time he wanted to remove a pair from the box.
Back in 2015, after speaking to a mutual sneakerhead friend and realizing we were building a store near him, Mark slowly started transitioning his collection to our Men's Drop Front Shoe Boxes. They were a great solution for his problem because of their stackability and their drop-front opening which made it easy for him to pull out the pair he wanted each day.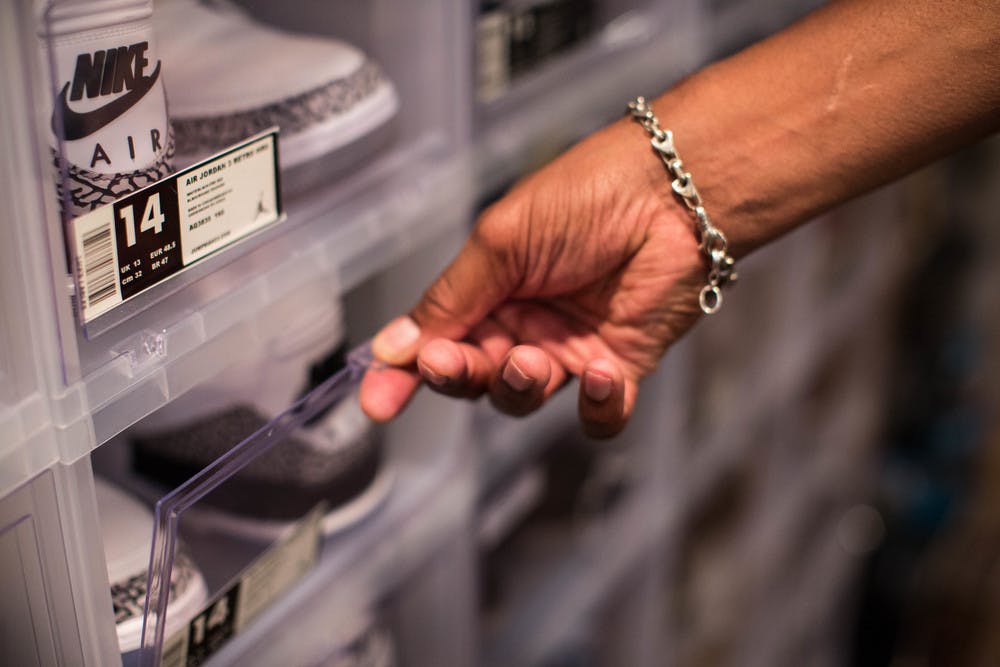 Around the time Mark started tagging us on Instagram, he had about 150 pairs of his shoes stored in our Drop Front Shoe Boxes.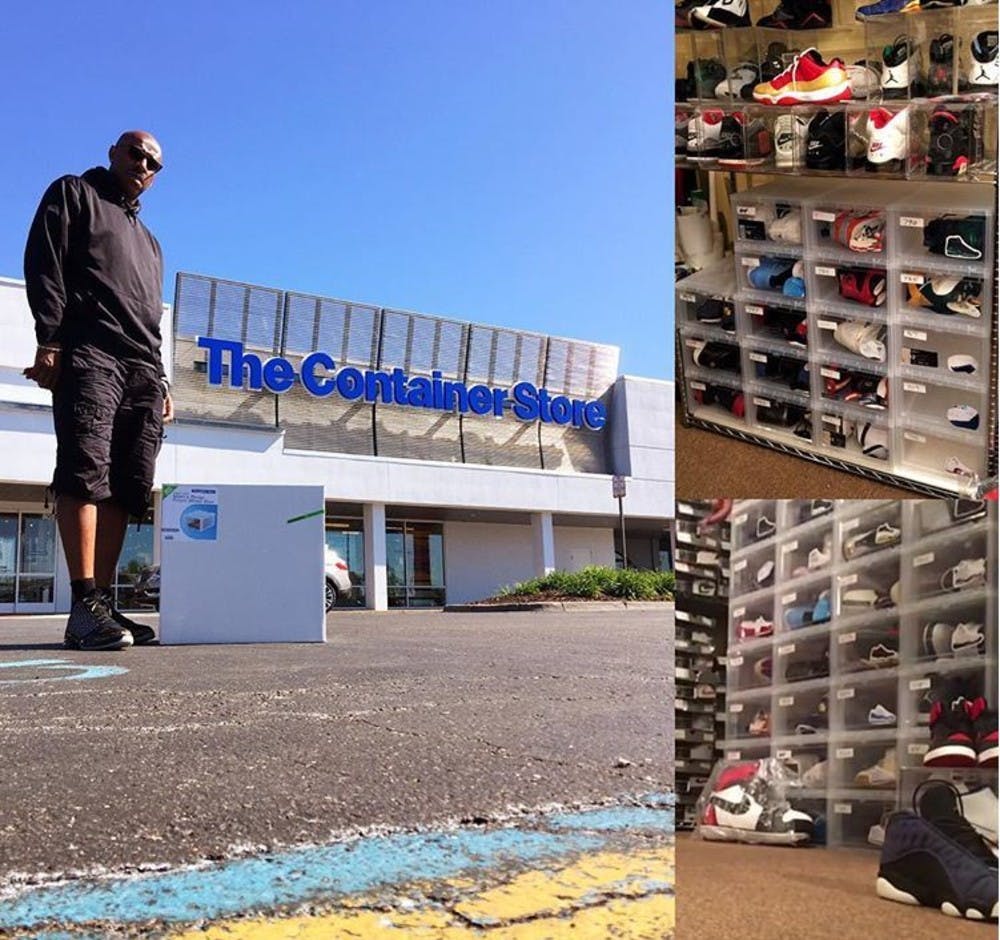 A few weeks after Mark tagged us, we reached out to him to get to know him a little better. It was during this time we learned just how many pairs of sneakers he had, and about his plan to swap out every single one of his original boxes with our drop front boxes.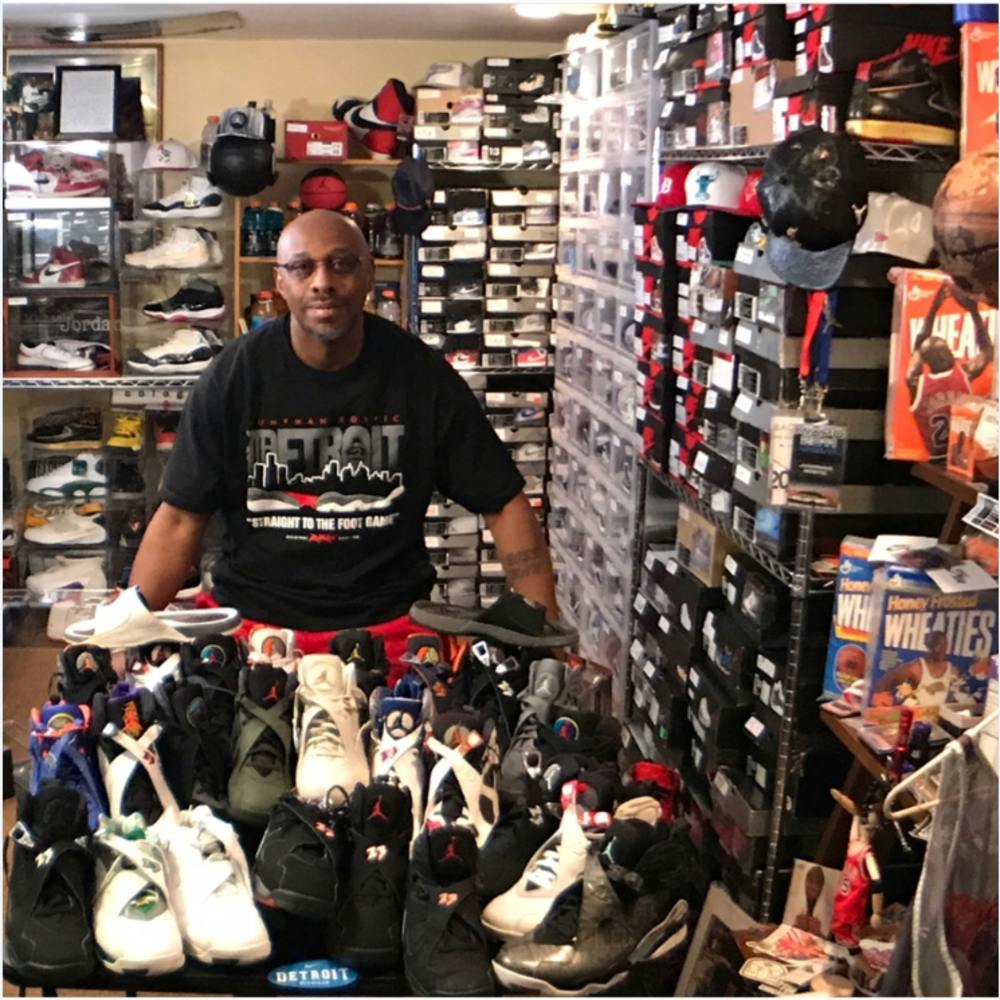 As one of the most inspired fans of our brand we had come across, Mark continued to post pictures and videos of our boxes on his Instagram and Youtube Channels, attributing their genius design to organizing his immense sneaker collection.
After almost a year of following his sneaker storage transformation, it became clear to all of us that we had to do something really special for Mark. But being hundreds of miles away from our HQ made it hard to figure out the right way to give back.
That is, until one day we got a call from Mark. It just so happened that he was coming to Dallas to go to SneakerCon. As luck would have it, our HQ is in Dallas proper, and Mark asked if he could stop by for a visit. We were thrilled to finally meet face to face. Little did Mark know, he wasn't just going to be meeting all of us - he was going to be getting the biggest surprise of his life.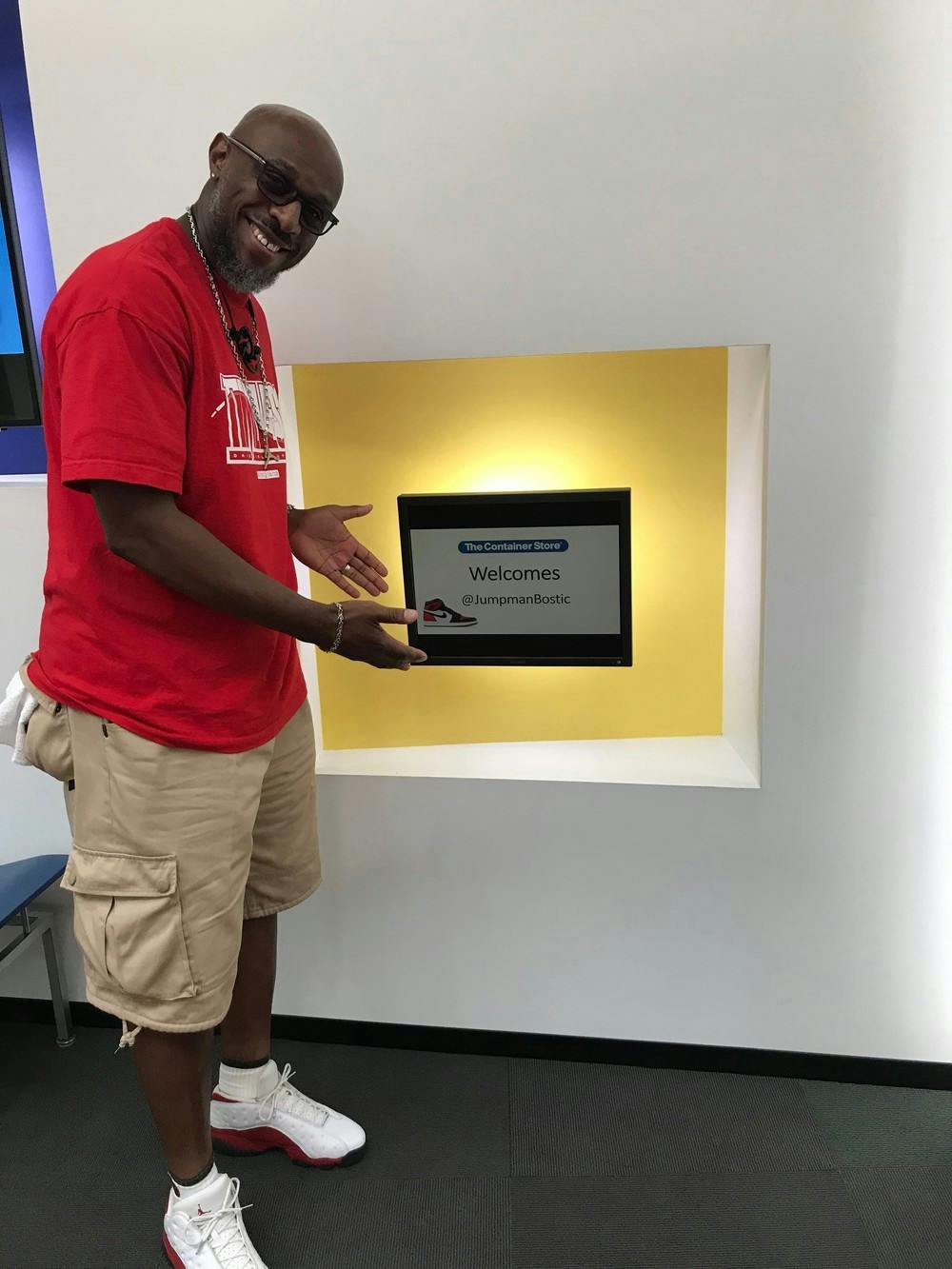 When Mark arrived, his welcome started at the very front of the office.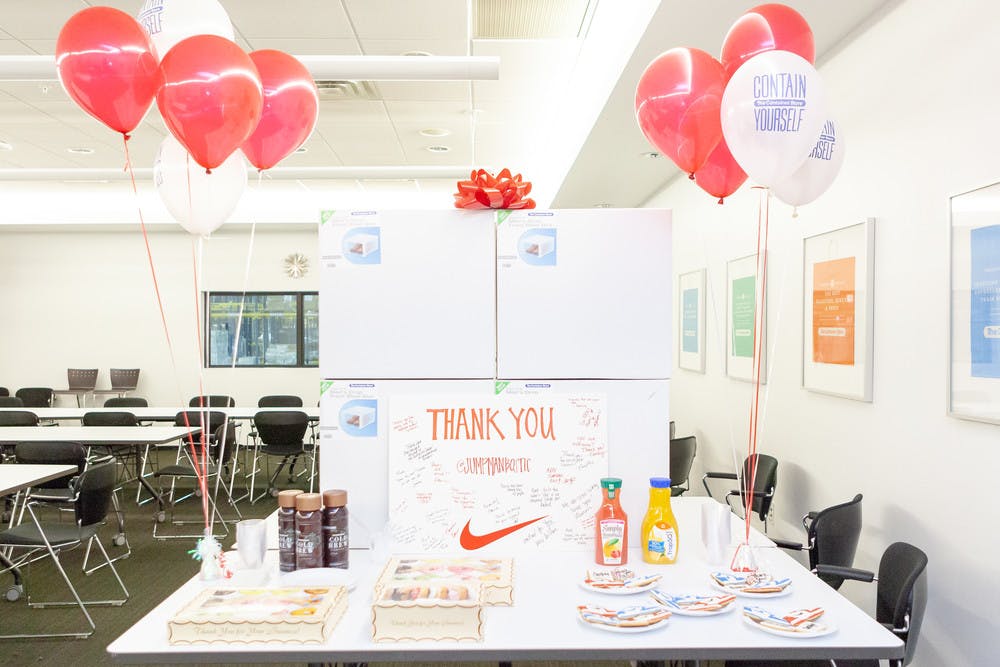 Mark's visit was in the morning, and we thought coffee and doughnuts would be a sweet way to start the day and welcome our guest.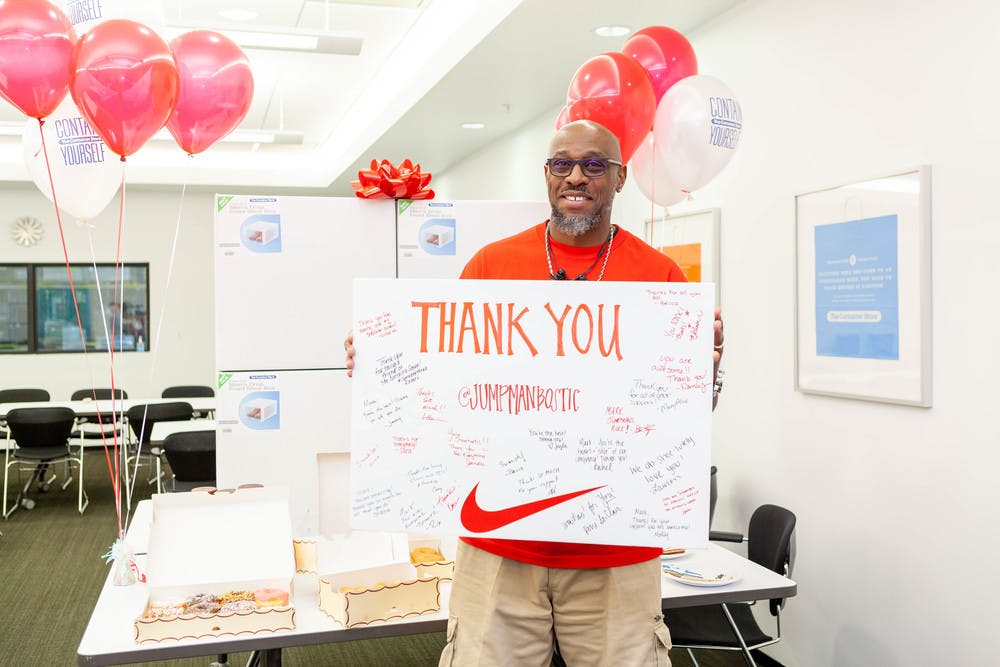 Several of our DFW employees left messages of thanks and appreciation.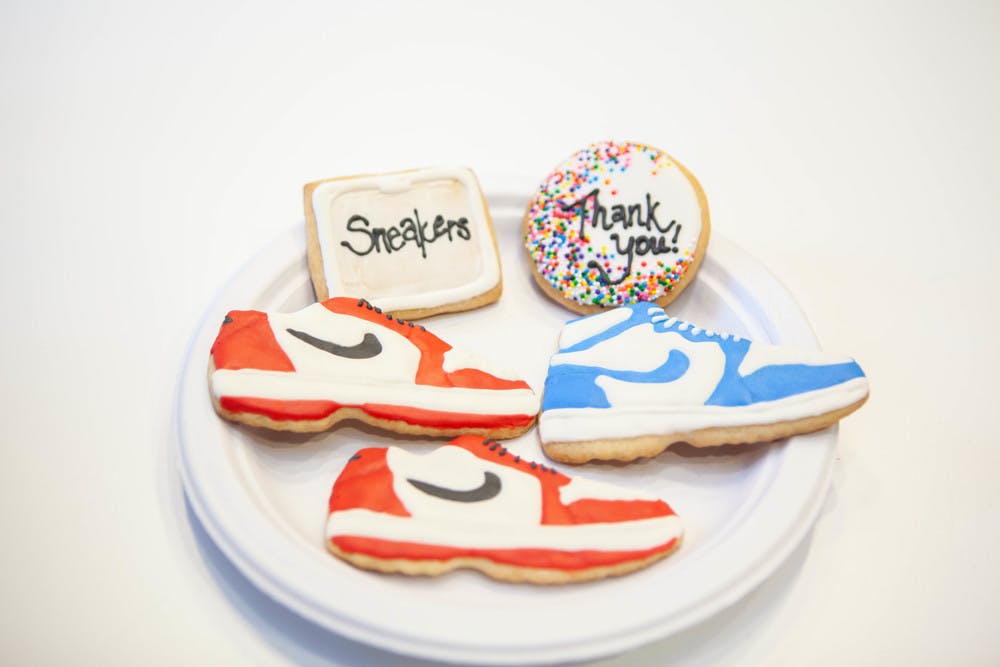 How cute are these? It just so happens that the red cookies pictured are replicas of the first pair of Air Jordan's that Mark purchased back in 1985. One of our coworkers is an incredible baker and whipped these up for Mark. They tasted just as good as they looked.
Although Mark loved all those treats - the biggest surprise was waiting for him in our distribution center. You probably already know what was waiting for him, but can you guess how many shoe boxes we had waiting?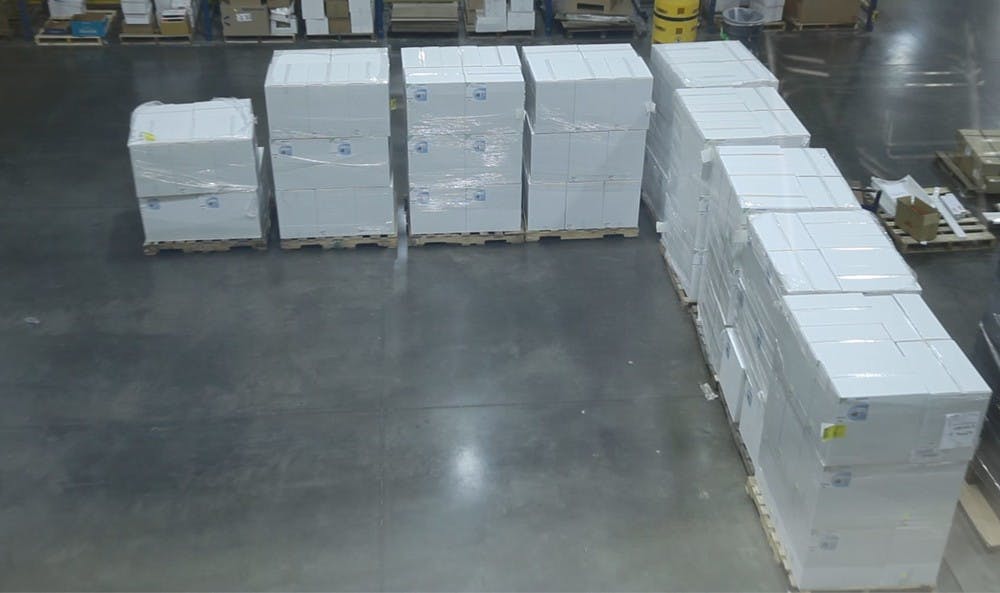 That's right - 804 Men's Drop Front Shoe Boxes. Now, every pair of Mark's collection was going to be able to be boxed - with a few extra boxes to buy a few more pairs, of course.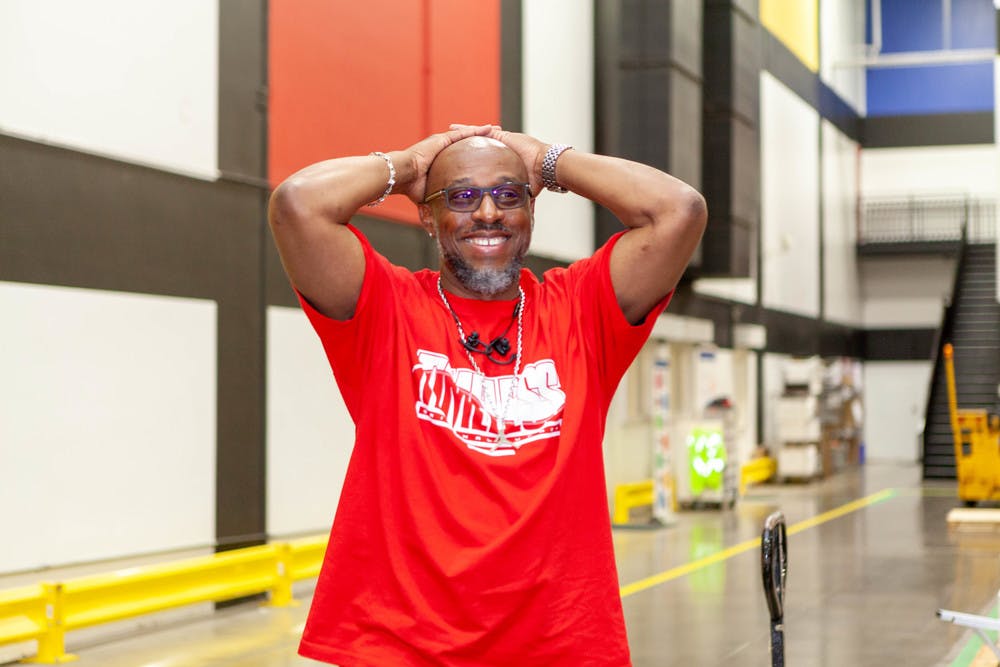 Check out the look on his face when we surprised him!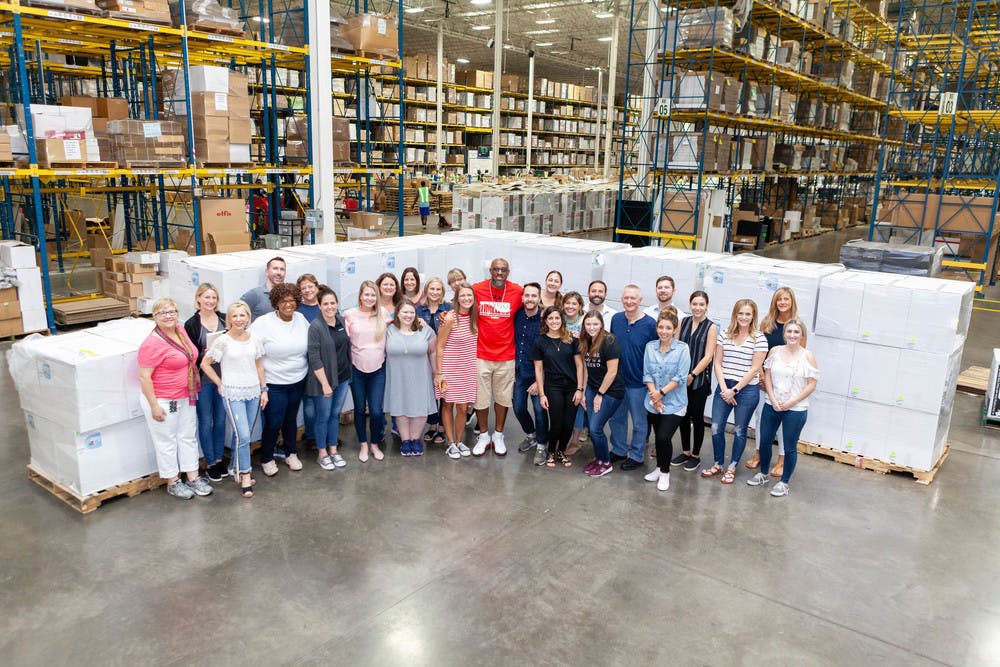 It took several of our employees to pull this off, but all of us were excited to be included on this special project.
Here's a quick video of his tour around our building, the little surprises we had for him along the way, and of course - the big reveal.
Finally meeting Mark in-person and thanking him for his support was a truly unforgettable experience, and we can't wait to see how his space turns out! Be looking for our next post to see the complete transformation!