The secret to tidying is to discover what sparks joy for you - and to give these things a home. That's the inspiration behind my new collection of sustainable organizers developed in collaboration with The Container Store - and I couldn't be more excited to introduce these products!
From Japanese-inspired drawer organizers to elegant hangers and handwoven baskets, this collection was designed to hold your cherished items and elevate your everyday routine, all while delivering the versatility and expertise The Container Store is famous for. I drew from my culture and tidying experiences to create exceptionally crafted storage for the closet, kitchen, office and play areas. 
 For example, the Shoji Bamboo Bins were inspired by the lattice work in traditional Japanese room dividers. And like those dividers, these bamboo organizers are a functional and elegant way to divide your space. I like to use them in a closet or on a shelf - they're a perfect landing place for treasured items!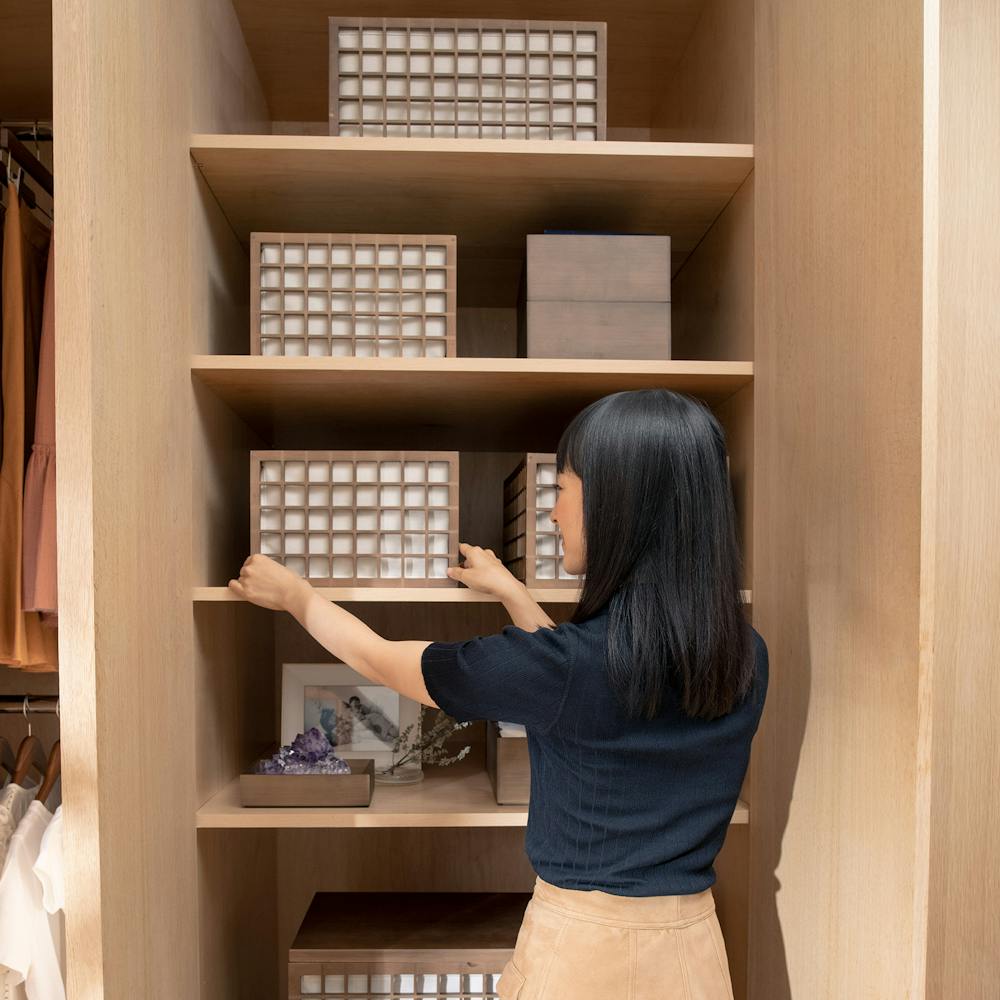 If I had to choose one thing in the collection as my favorite, it would have to be the Hikidashi Boxes. When I was envisioning my ideal storage boxes, I knew they should be simple and beautiful - with a touch of whimsy. Hikidashi means "drawer" in Japanese, so it made sense to work with The Container Store to create sizes that all work together and fit perfectly in your drawers. You can use the boxes and lids together or separately to hold accessories, treasured items and clothing folded using the KonMari Method™.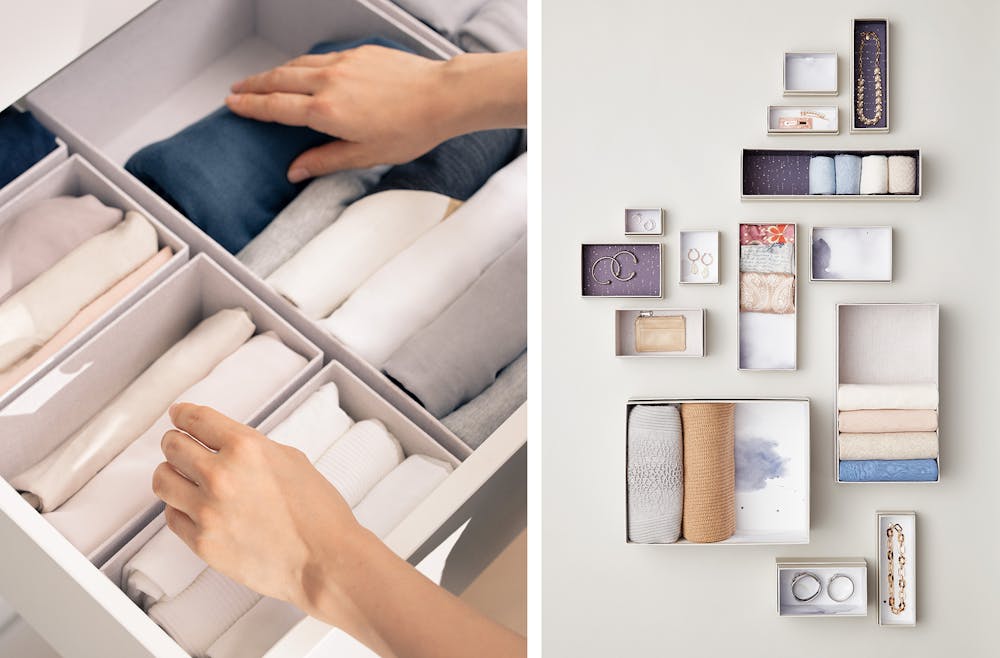 For clothes that love to hang, I've created an entire collection of bamboo hangers. There's something so satisfying about opening your closet and seeing all the clothes you love hanging there neatly.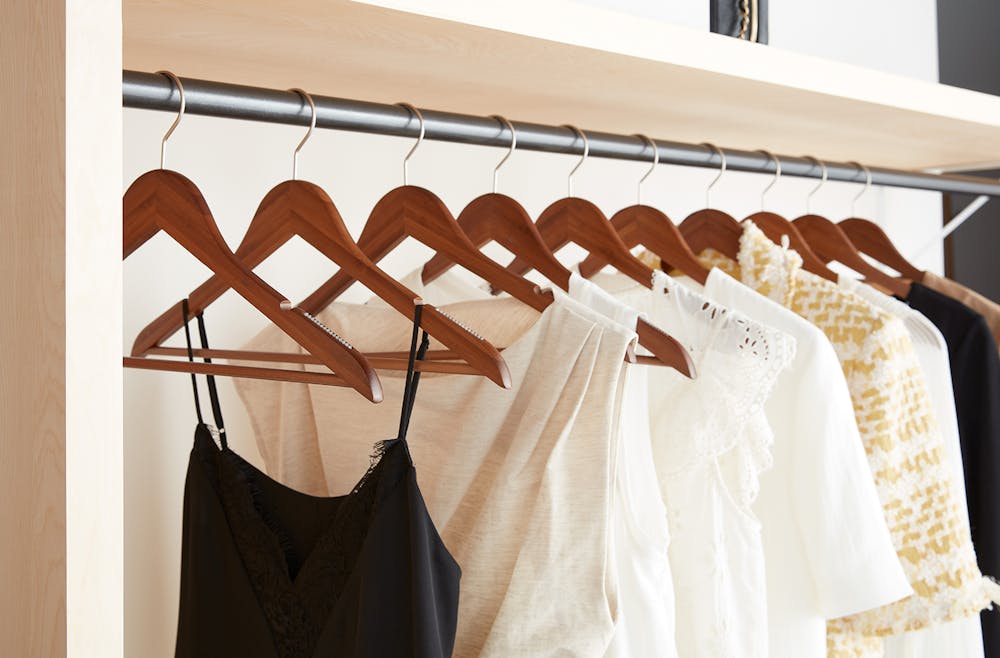 I like storage to be as attractive and as easy as possible, and this is especially true in the kitchen. I find that a tidy kitchen makes cooking easier and more fun. So I'm especially proud of the ceramic canisters and bamboo drawer organizers in The Container Store x KonMari collaboration. Made from sustainable ceramic and bamboo, they're available in all different sizes - even spice jars. They're also efficient space-savers, and that sparks joy!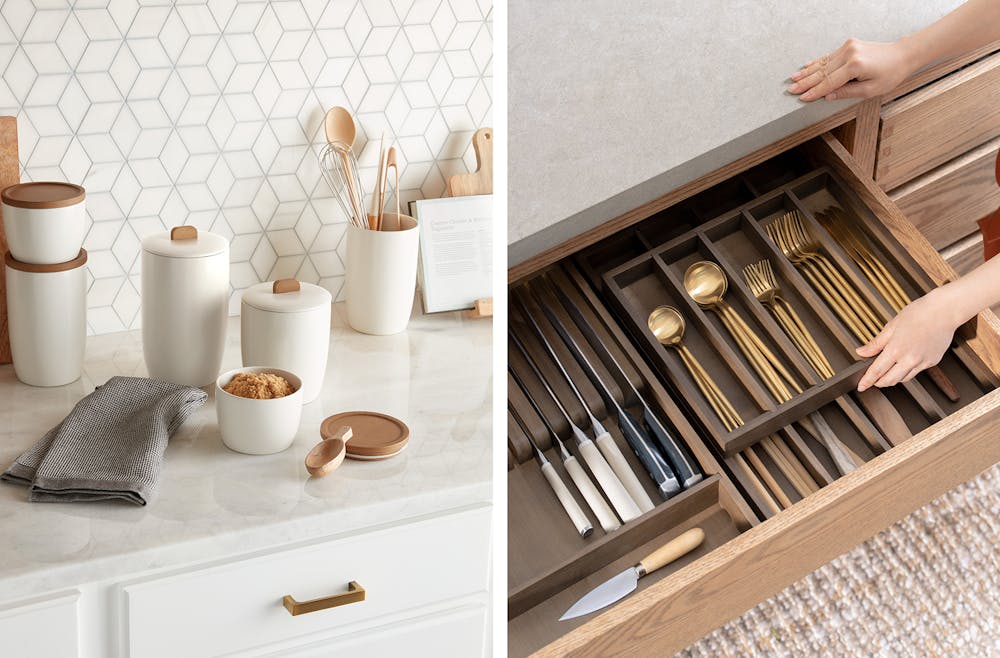 I'm a mom. I know that when you have kids, it's hard to keep your house tidy. Being able to tell myself that there are times when there will be clutter was a big moment for me. And I realized that as a parent, it's important to enjoy the tidying process. I narrate as I tidy - explaining to my children as I'm putting toys and books away - and this helps them understand where things go.  
Kawaii means "cute" in Japanese - and these cotton bins, see-through pouches, bamboo hangers and handmade bookshelves are not only cute, they're designed to encourage young ones to tidy up on their own.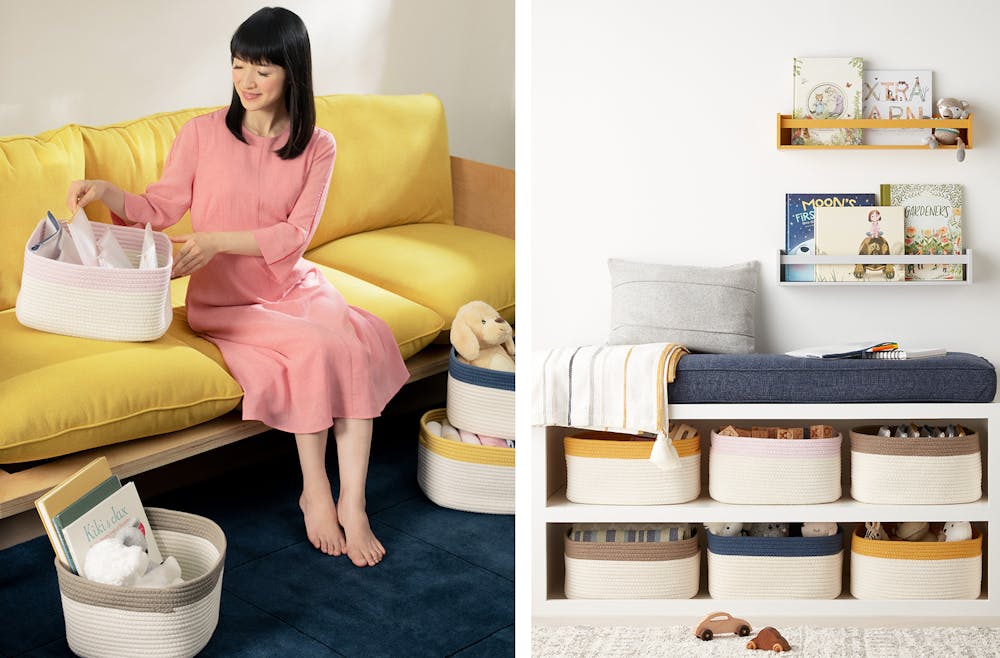 Finally, for the office, I wanted to bring a sense of calmness. I know I work better when I'm not distracted by paper clutter or unnecessary items on my desk. So I designed these pieces with textures, colors and patterns that can bring harmony to your space all while creating a home for your supplies.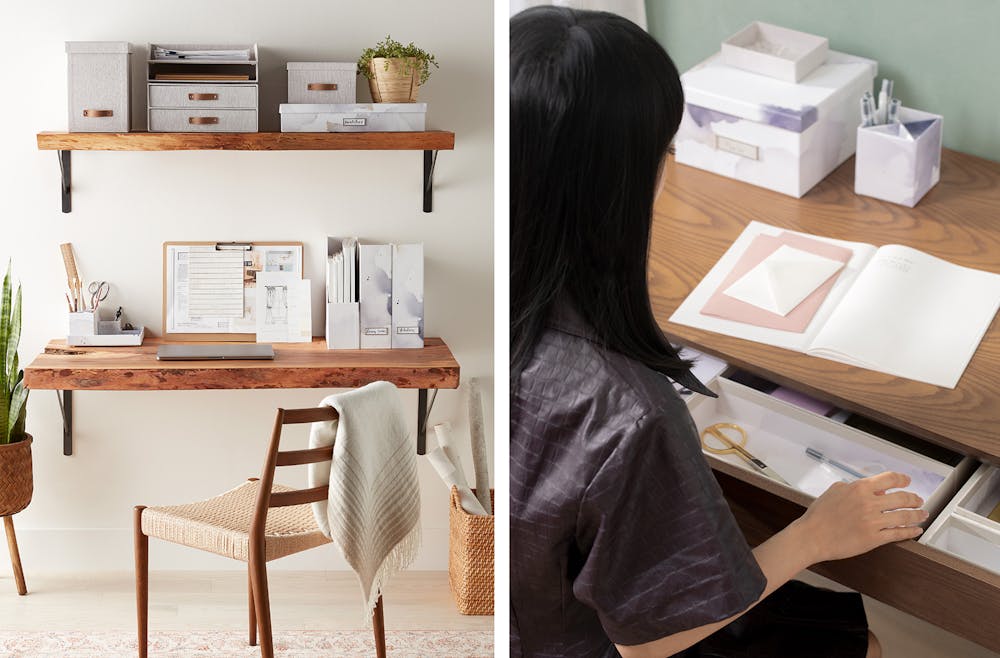 Our goal was to design organizing tools that were versatile, sustainable - and joyful! And I am so proud that we have accomplished that. Above all, I hope this collection can help people maintain a tidy home and make space for what matters most to them!