Garage organization may not be the first place that comes to mind when you imagine a single gal's priority when moving into her first "big girl" home. Well, for our fabulous colleague, Bryn, the garage was the first place she tackled, and we have to say - va va vroom!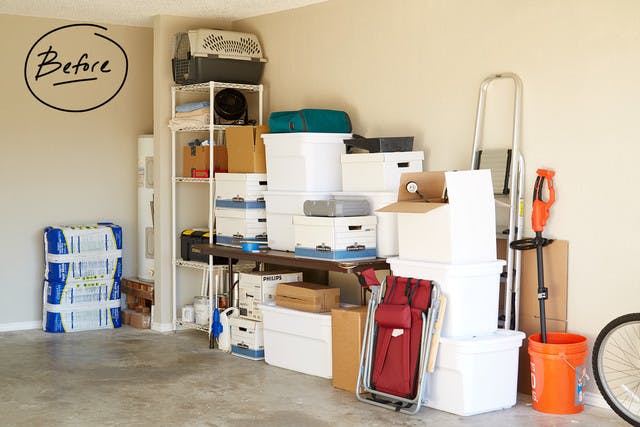 For Bryn, it was important to focus on garage organization first as she wanted the space to feel calm and organized when she left and came back home every day. When she moved in, she used the space as a dumping ground for moving boxes and things that still needed to be sorted, donated, marked for a garage sale or organized in the space.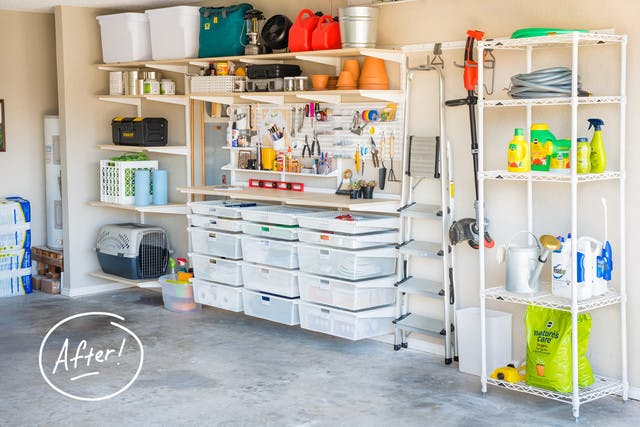 The transformation with elfa garage storage is amazing and now Bryn says, "Everything has a specific place and purpose and the stress of finding things is gone."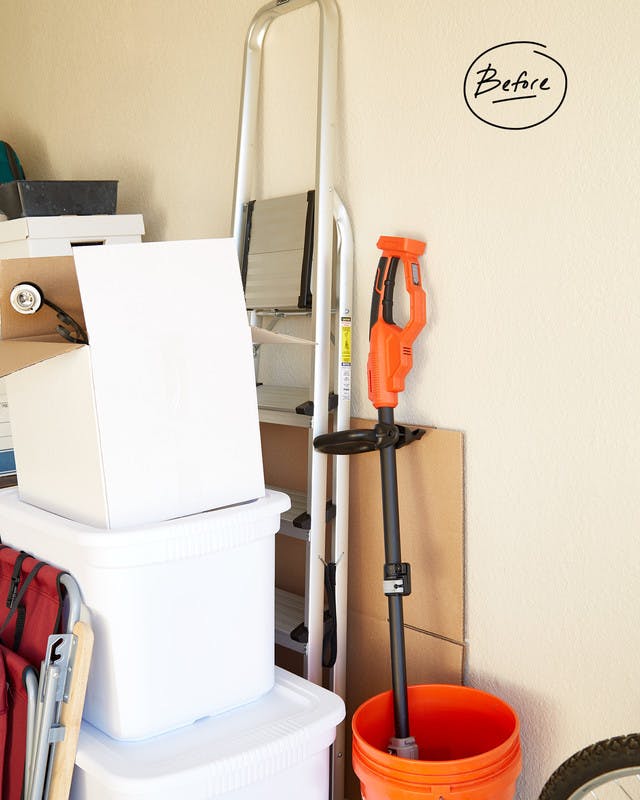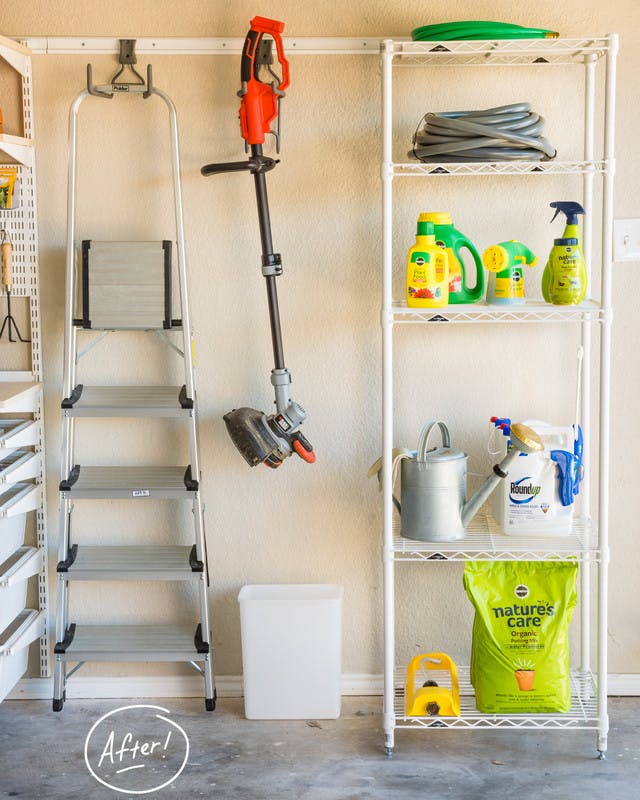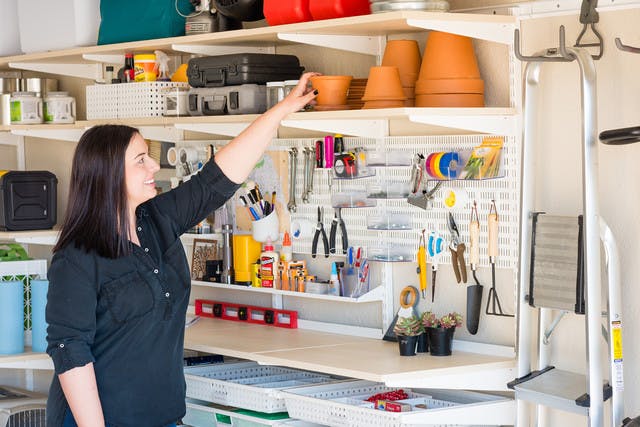 Bryn keeps a lot of plant and gardening supplies on hand, as she looks forward to getting out in the two backyard gardens that came with the house. And she's looking forward to painting the terra cotta pots and perfecting her green thumb by filling them with plants and flowers.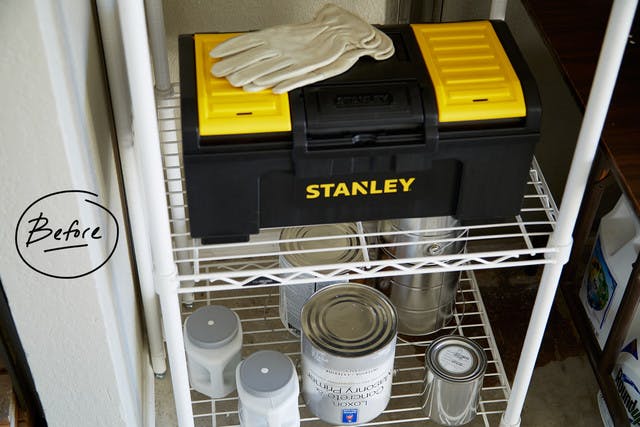 Bryn says she associates the garage with the men in her life - her father and her grandfather. Her father always kept an immaculate garage, and she always aspired to have one herself. Her grandfather also had a special garage and gave Bryn this fully stocked toolbox as a housewarming gift.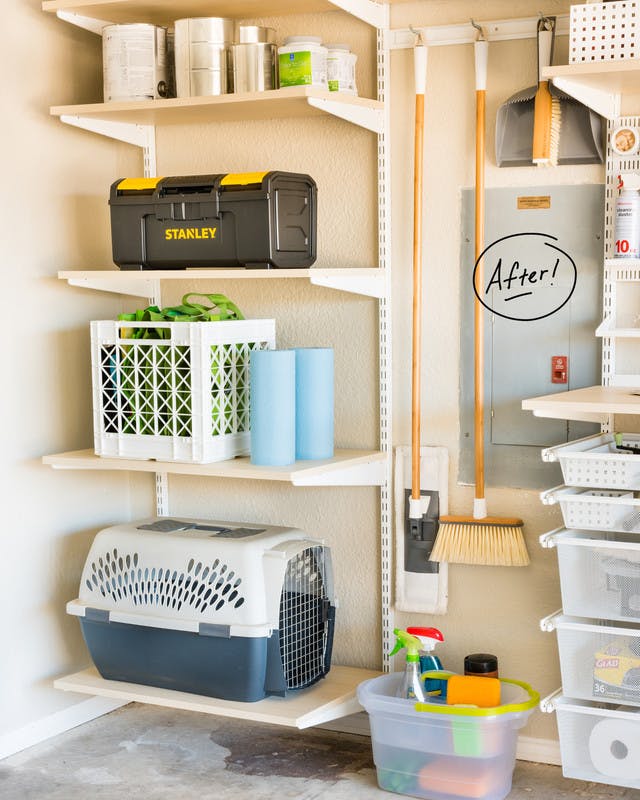 Bryn's toolbox is getting some good use now, and she says YouTube is her official handyman advisor. Her toolbox is now proudly displayed on elfa shelving along with various supplies. The crate for her beloved pup Little Dog - it's at the ready for their frequent travels. She also created a car wash bin to corral everything and make it easier to transport.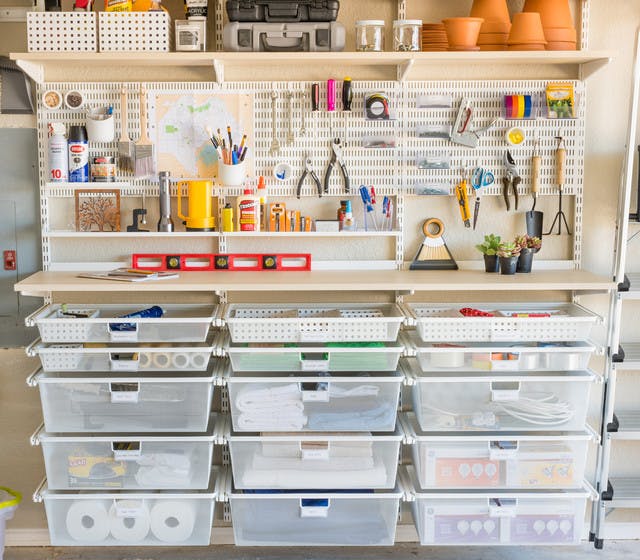 Bryn's got the girl's guide to a fabulous garage down with this swoon-worthy wall of elfa that is absolute perfection.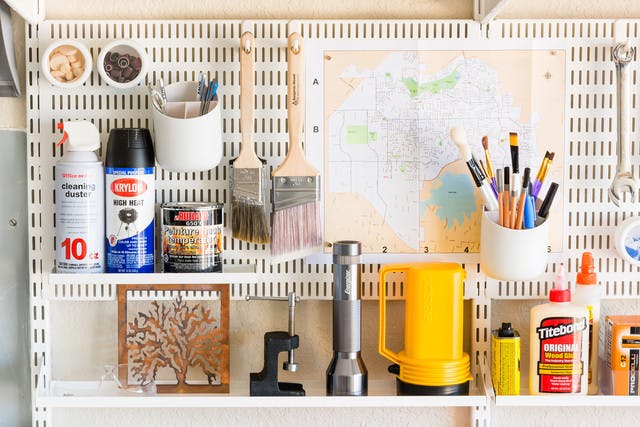 Bryn's father always kept a map in his garage and she follows suit with a map of Coppell, Texas - where her home is located.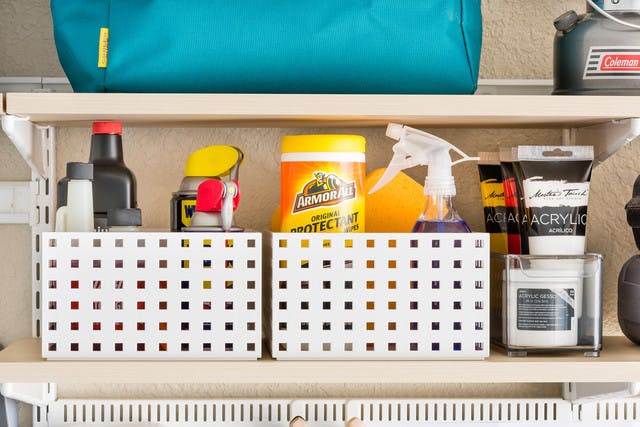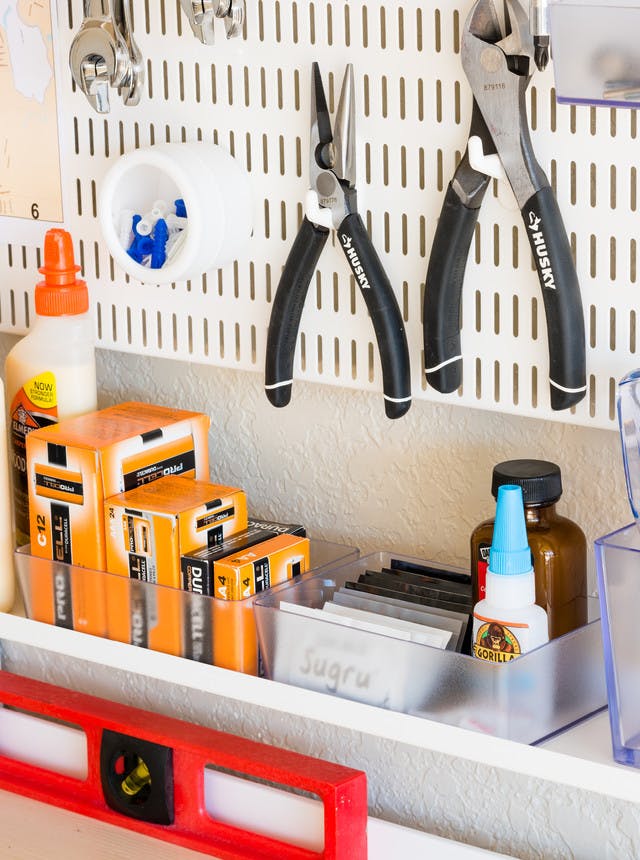 Batteries, tools, glues - everything - has a place within elfa utility, making it super easy to find anything with a variety of bins, hooks and shelves. Bryn confesses she has a bit of an obsession with our amazing product Sugru and says it's a must-have in every garage. Sugru is an innovative self-setting rubber that can be formed by hand. It molds like play dough, bonds to almost anything and turns into a strong, flexible silicone rubber overnight.
"I use it for everything! I use it everywhere! I had a pair of gross mowing shoes that it repaired. Every cord in my house that was once frayed was fixed with it. I created a "foot" for my laundry drying rack that was missing one and was scraping the floor. I used it as a stop for a cabinet so it wouldn't slam. I love that stuff!" She gushes.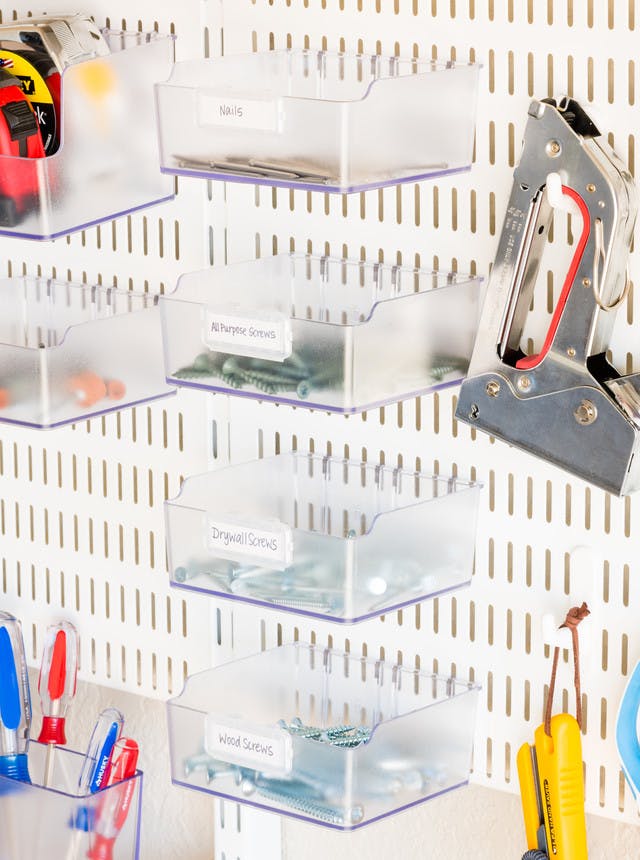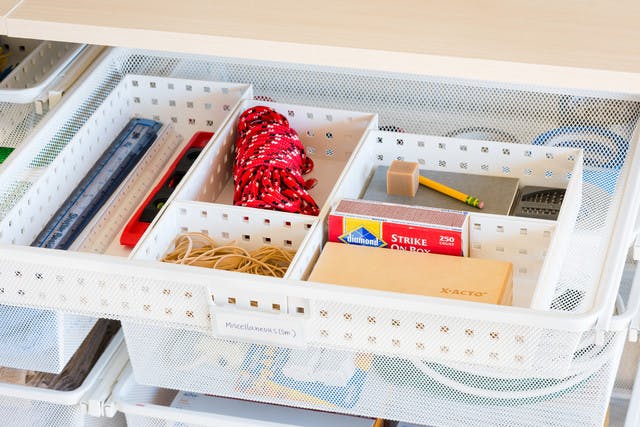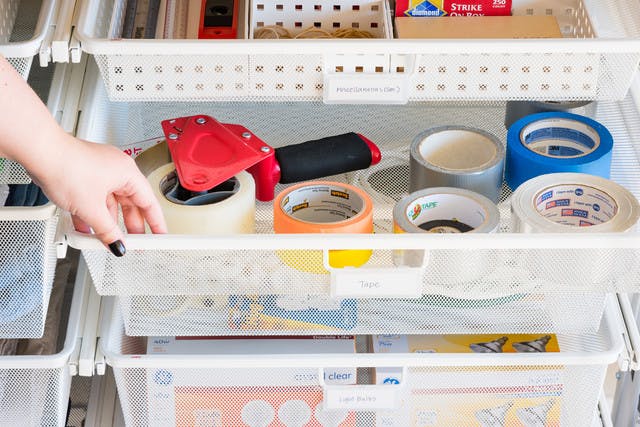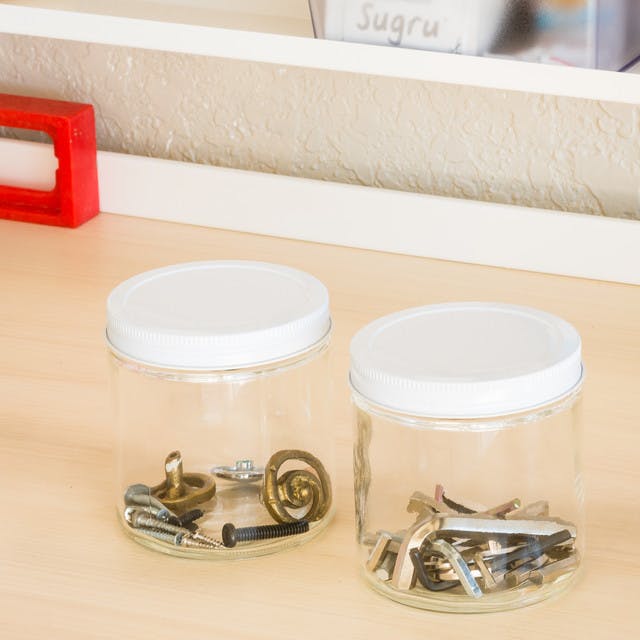 We love this tip from Bryn's dad who told her when she moved into her house that she was going to find random screws, pulls, parts and pieces that she'll eventually discover she'd need. Those, along with the myriad of Allen wrenches that accumulated with the move are stored in these designated jars.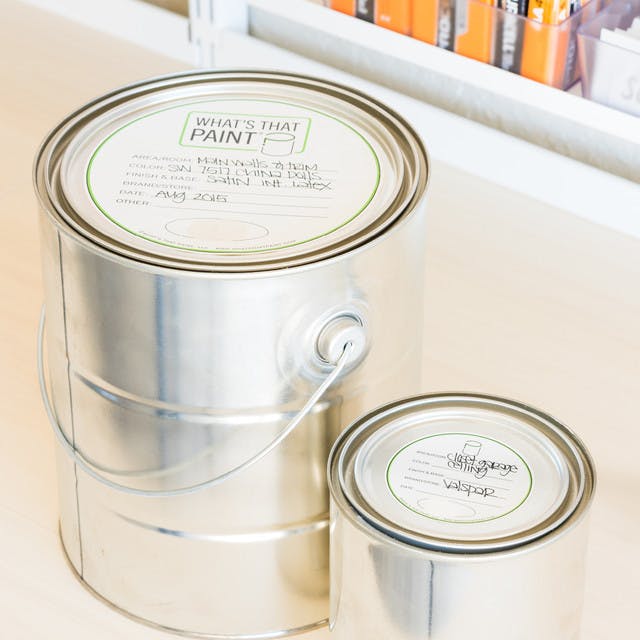 Bryn loves our What's That Paint Labels and says they are super handy because you can easily note when the paint was purchased and include a swatch of the color, making the contents easy to detect.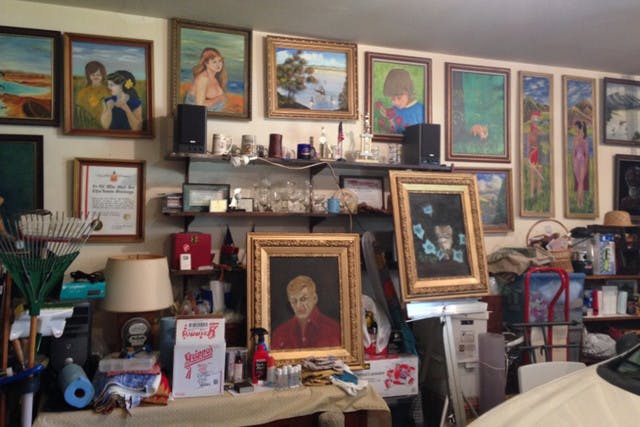 Again, a nod to grandfather comes into place in her garage. Above is his garage, which she fondly remembers. He is a painter and always used his garage as a bit of a gallery.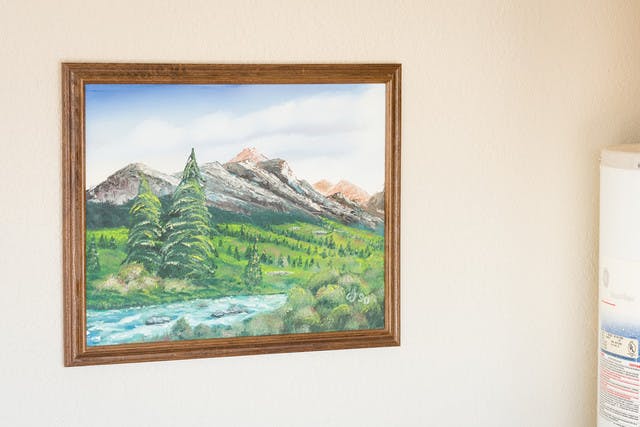 A piece that her grandfather painted for her is now proudly displayed in her own garage which not only is a sweet personal touch to the garage, but also reminds her of her own love of art.
And a masterpiece it is, this garage she's created. You go girl! We love it!