It's been a season of fresh starts for Farah and her sweet daughter Alex.
"When I moved last January, I had eighteen bags of clothing that I gave away," says Farah.
"We went from a three-bedroom house to a one-bedroom apartment. It's been absolutely refreshing to clear the clutter from our lives," she continued.
Downsizing, at any size, is a huge transition. And Farah knew that clearing the clutter alone wouldn't be able to provide the organization that she needed to make the most of her and her daughter's new space. With a little help from elfa and The Container Store, Farah turned this one-bedroom into a sunny and spacious place where she can work and relax.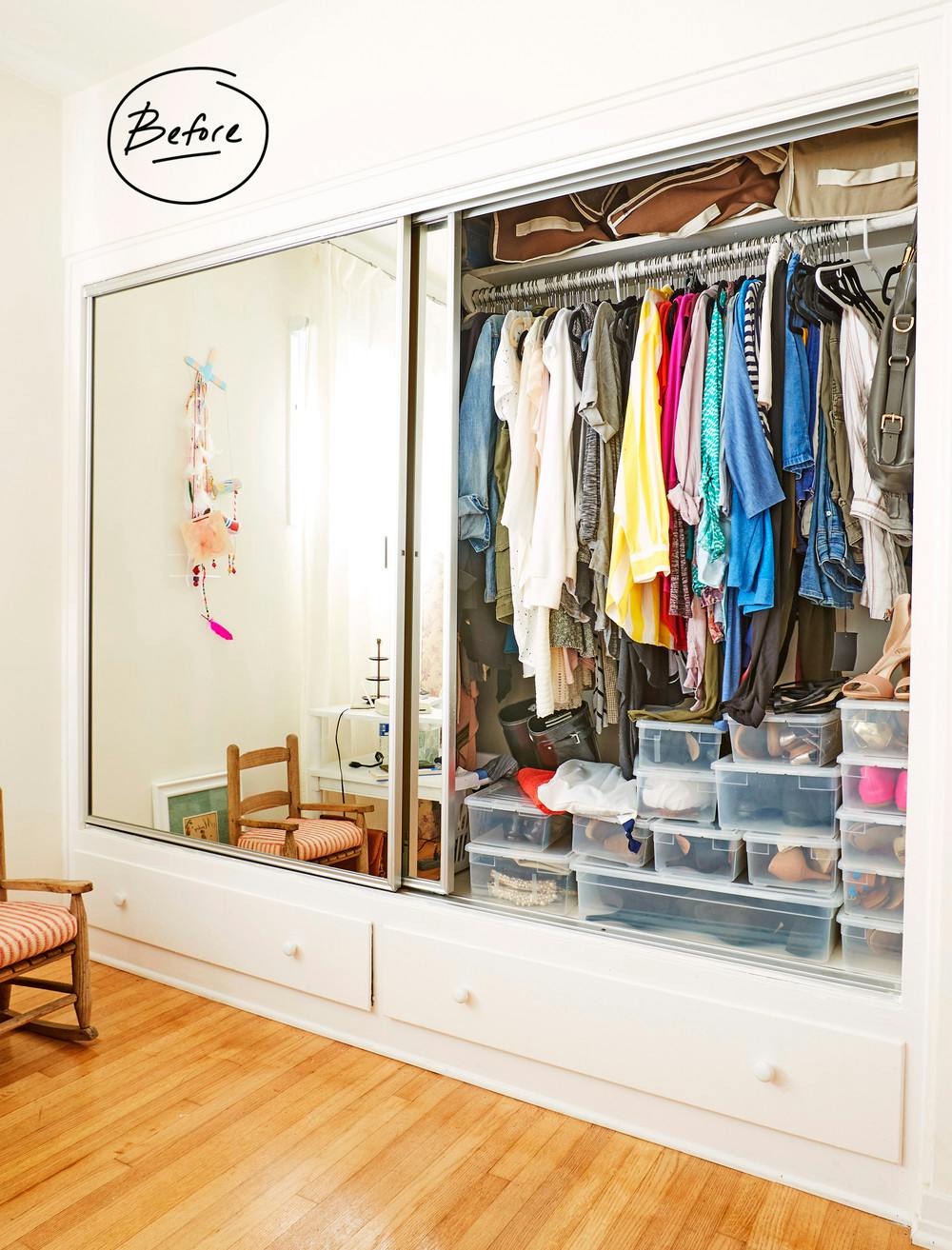 Farah's small reach-in closet had organization prior to us utilizing elfa in her closet, but with the sliding doors, it was almost impossible for her to find a whole outfit without switching back and forth and searching between sides.