A few weeks ago, we announced our NEW and exclusive collection from The Home Edit. The excitement over these new products has been incredible, and we've already been impressed with the various ways our customers have used them to organize their spaces! But the excitement level from our ambassadors has been off the charts. They were given a first look at these new products to complete various projects around their home, and the response was tremendous. Check out some of our favorite photos from our ambassadors below.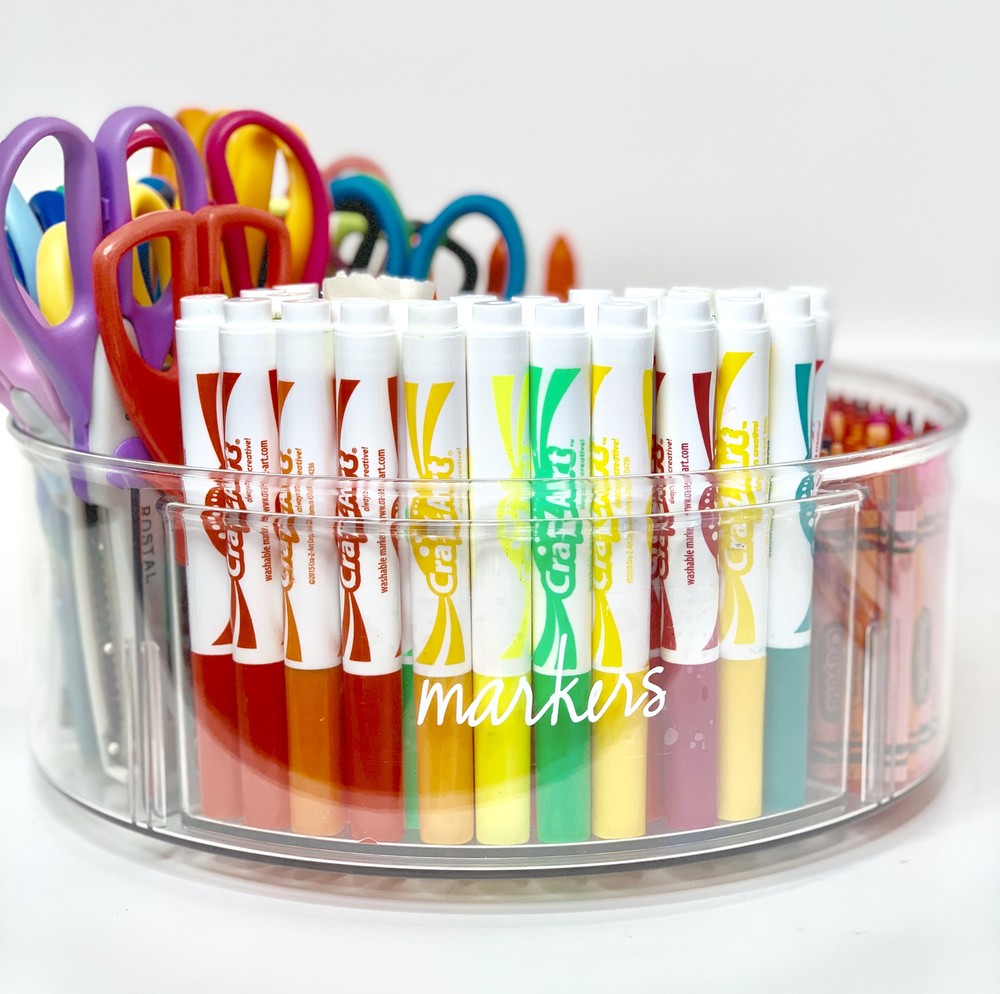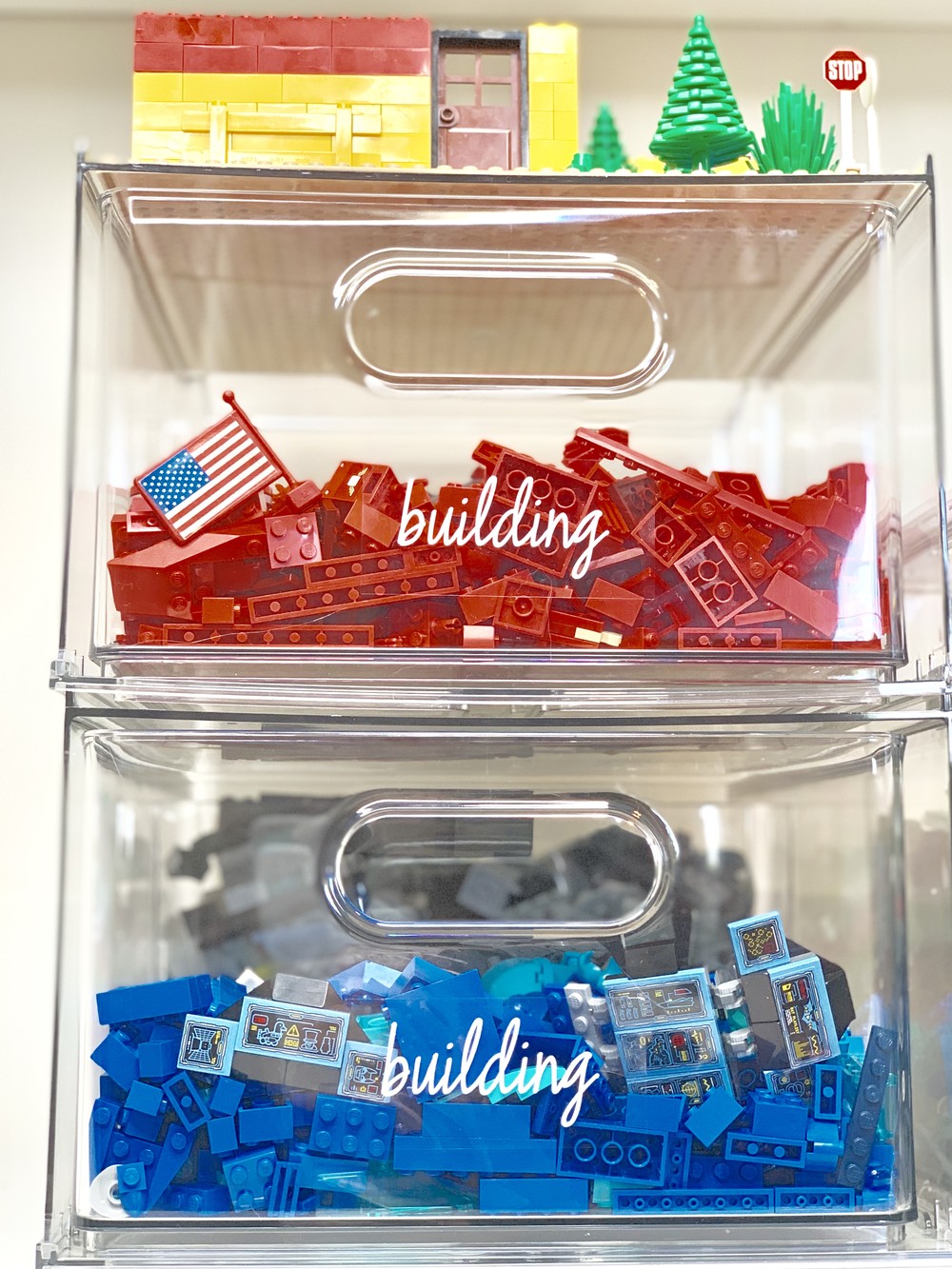 Lisa of Neat Freak McKinney used The Home Edit collection to store her grandchildren's toys and art supplies. "My granddaughters love creating art, so I couldn't think of a better way to store art supplies than with the Divided Turntables," she says. "My grandson loves all things LEGO, so the Large Divided Drawers were a perfect solution." And to ensure everything had its own spot, Lisa completed the project with The Home Edit's beautiful Kids' Labels.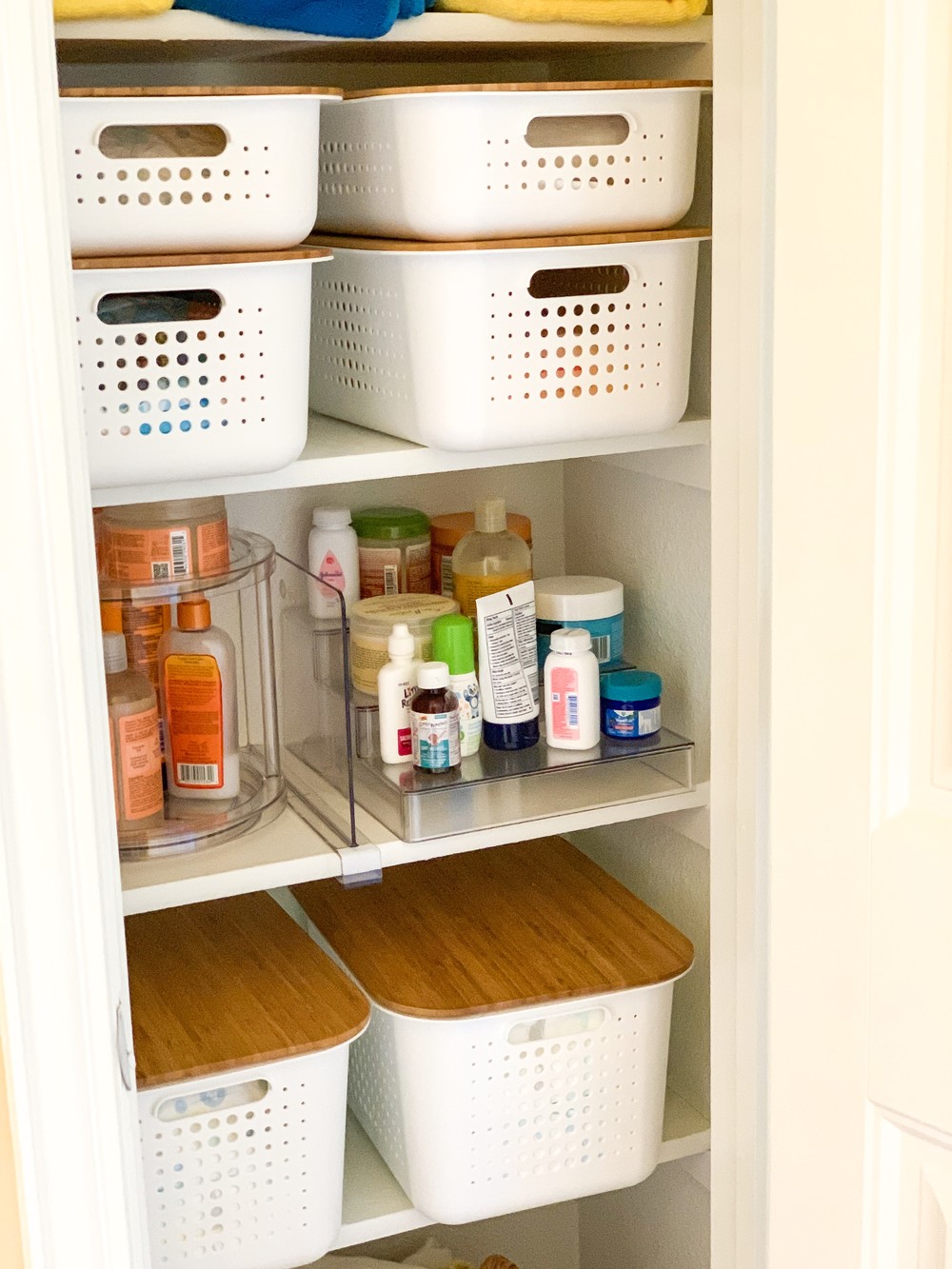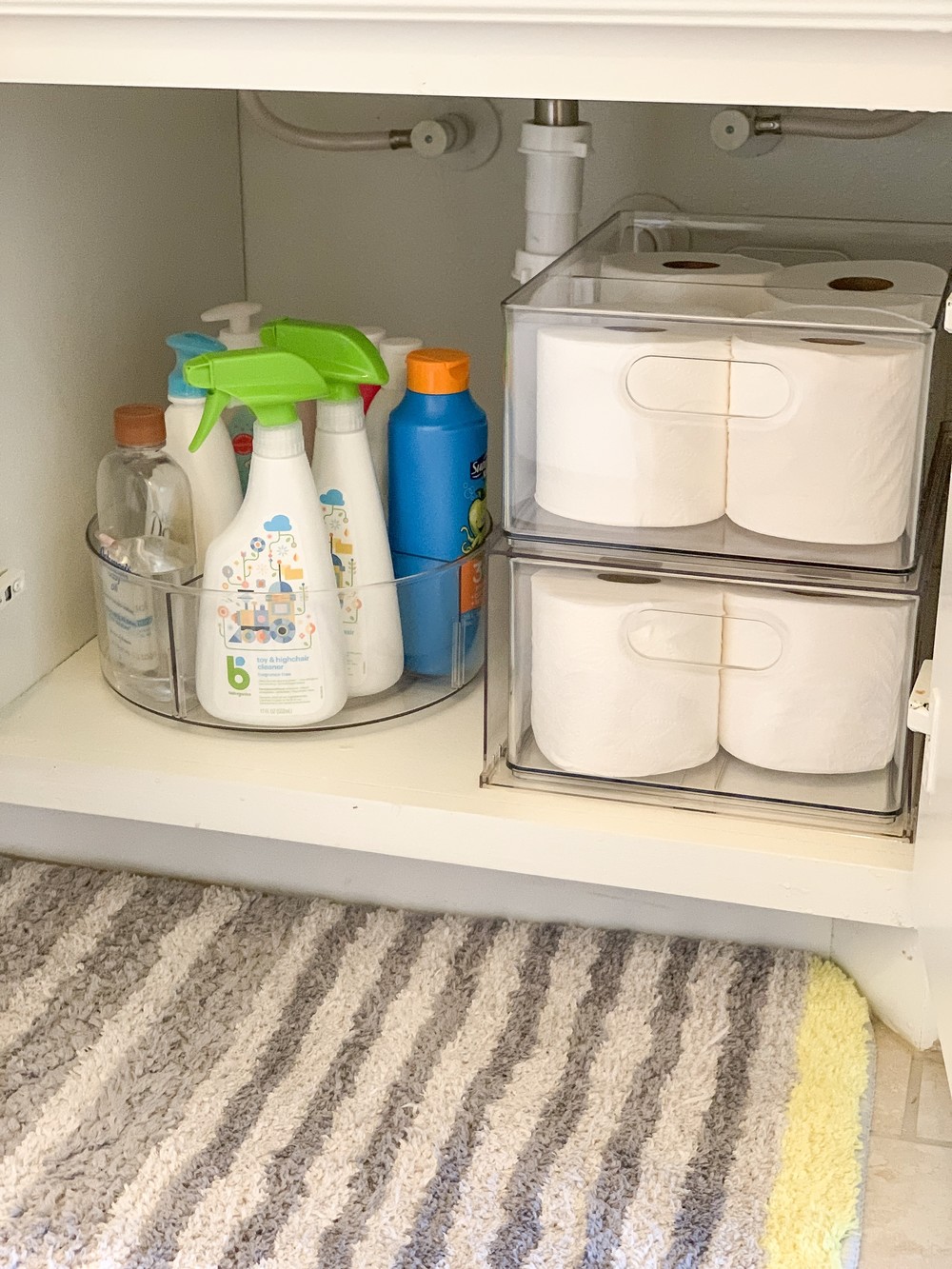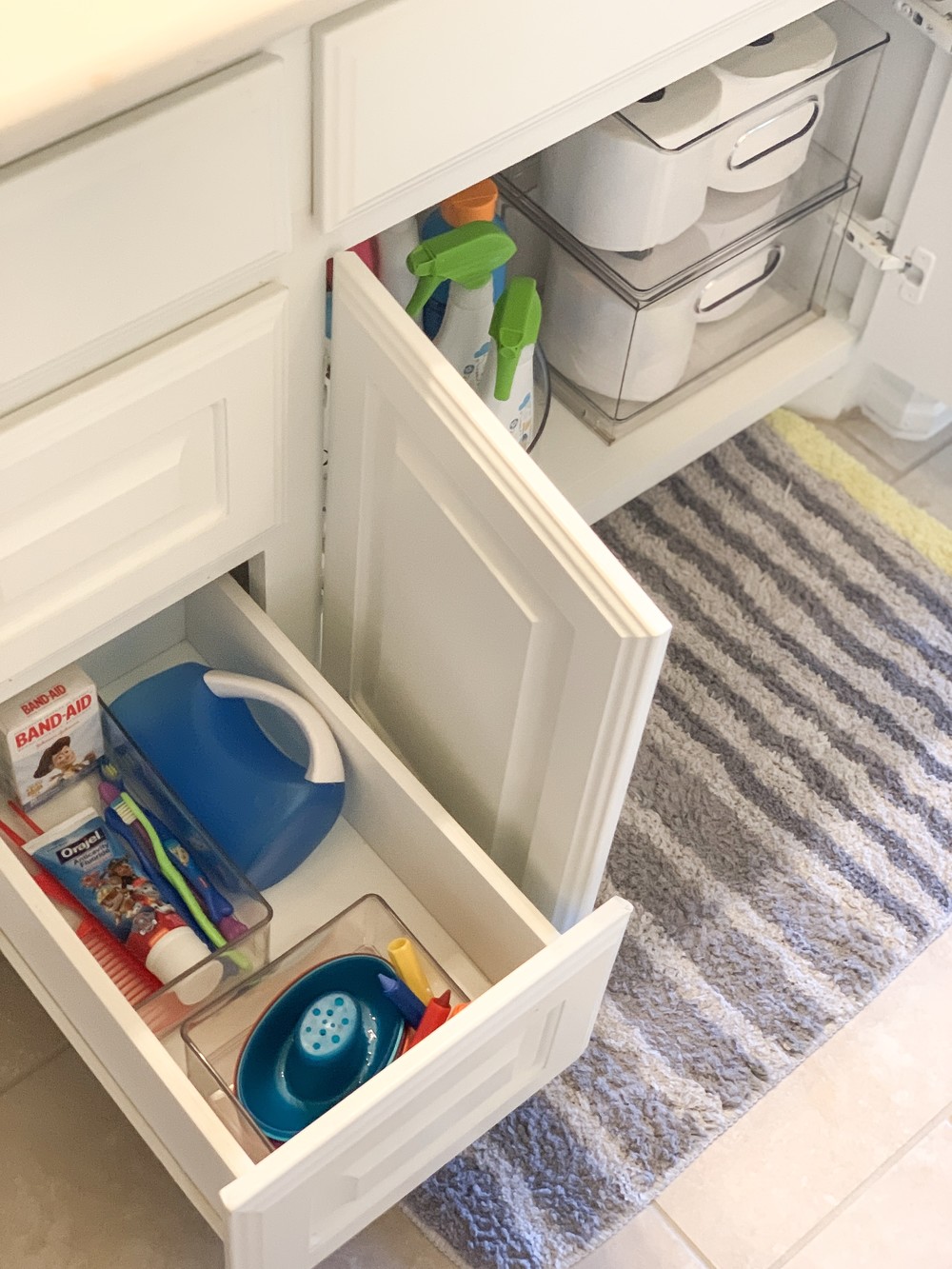 Taryn Newton of Glamorous Versatility used the 2-Tier Lazy Susan, Shelf Divider, 3-Tier Shelf, All-Purpose Bin, and Divided Lazy Susan to organize a client's bathroom. "I was able to organize all kinds of bath items by using these products in a creative way," she says. The Home Edit All-Purpose Deep Bin with Divider served as a great storage option for toilet paper rolls. And while the 3-Tier Shelf is typically used for canned goods and spices, it also turned out to be a great solution for organizing lotions and medications in the bathroom closet.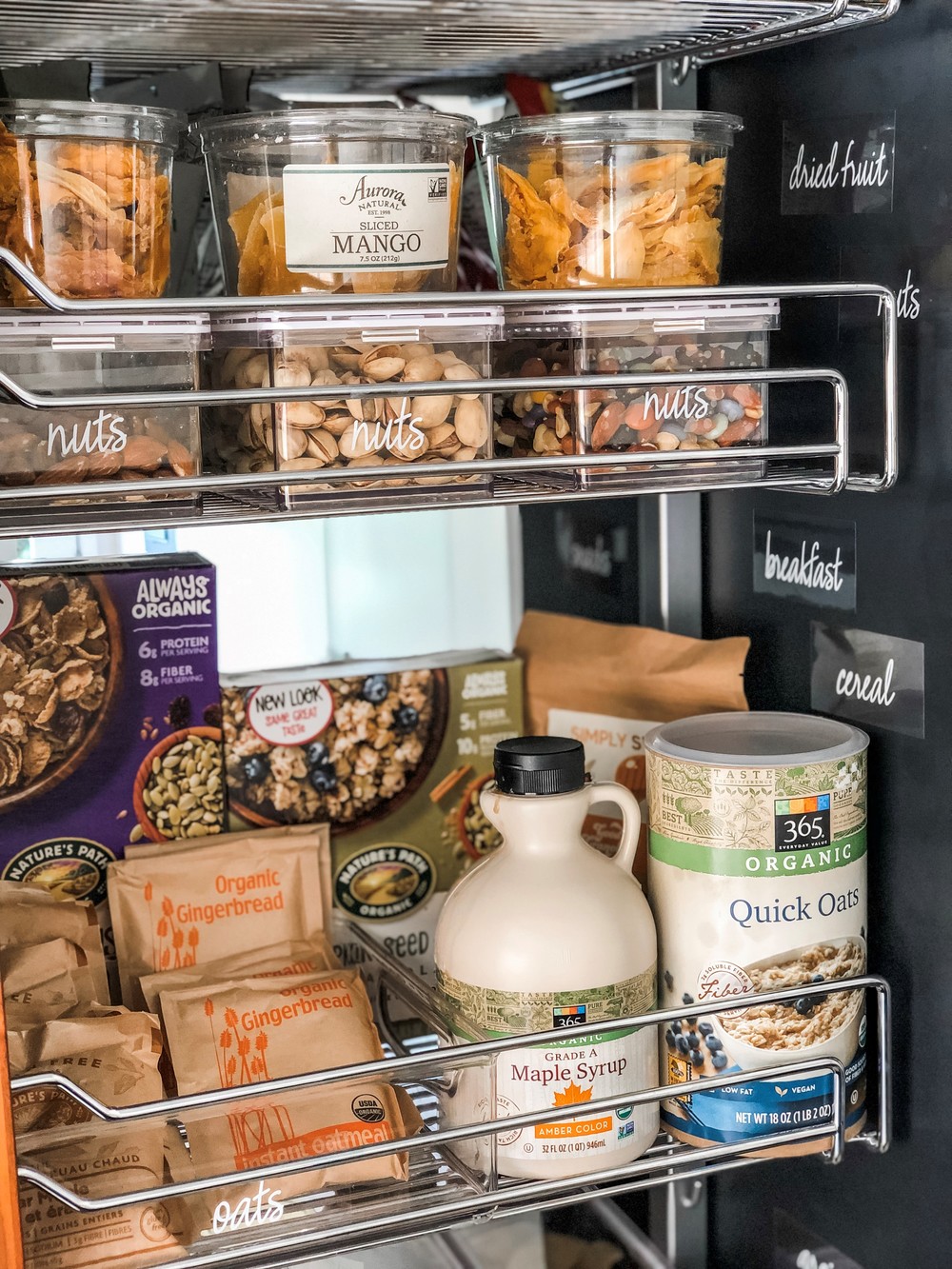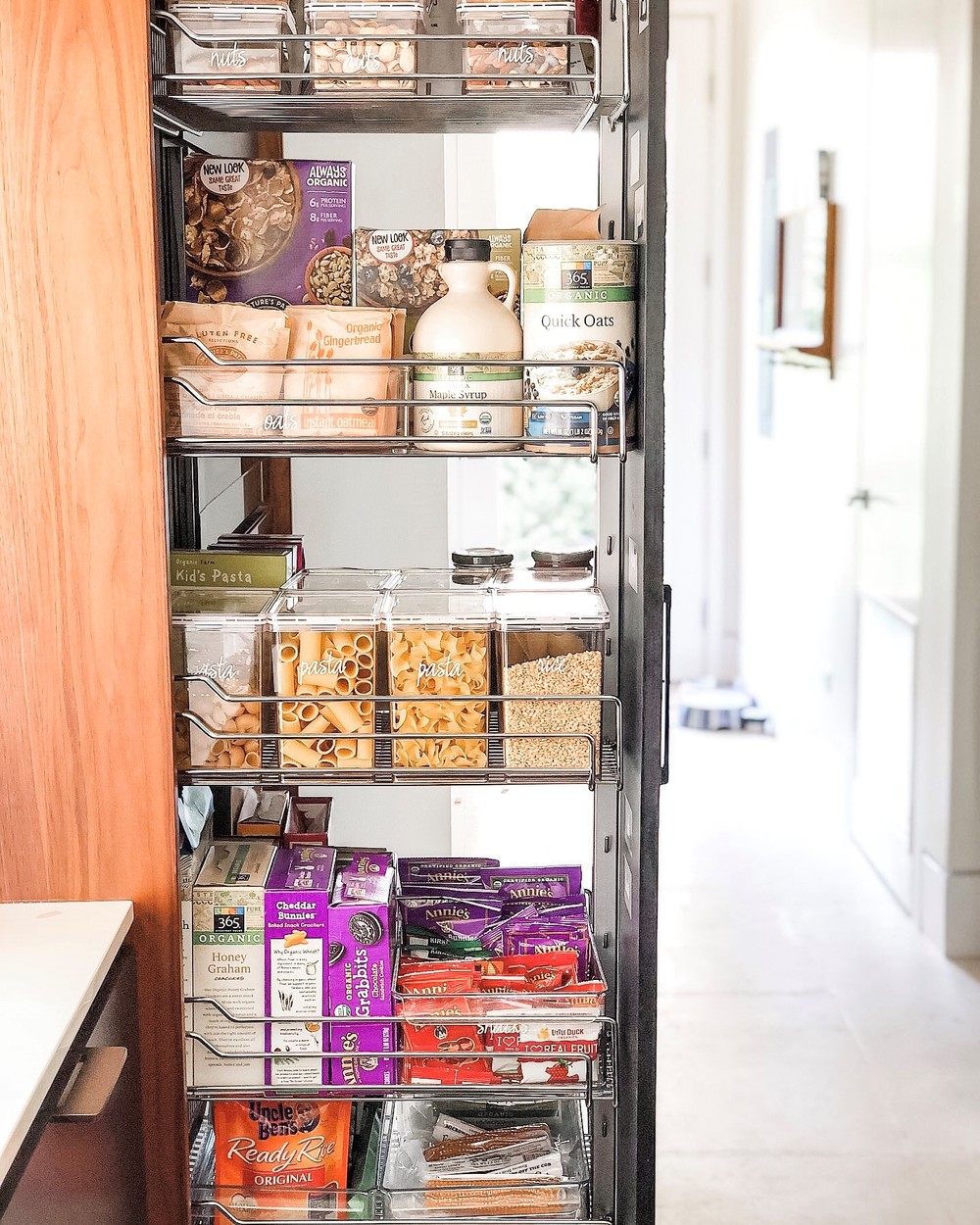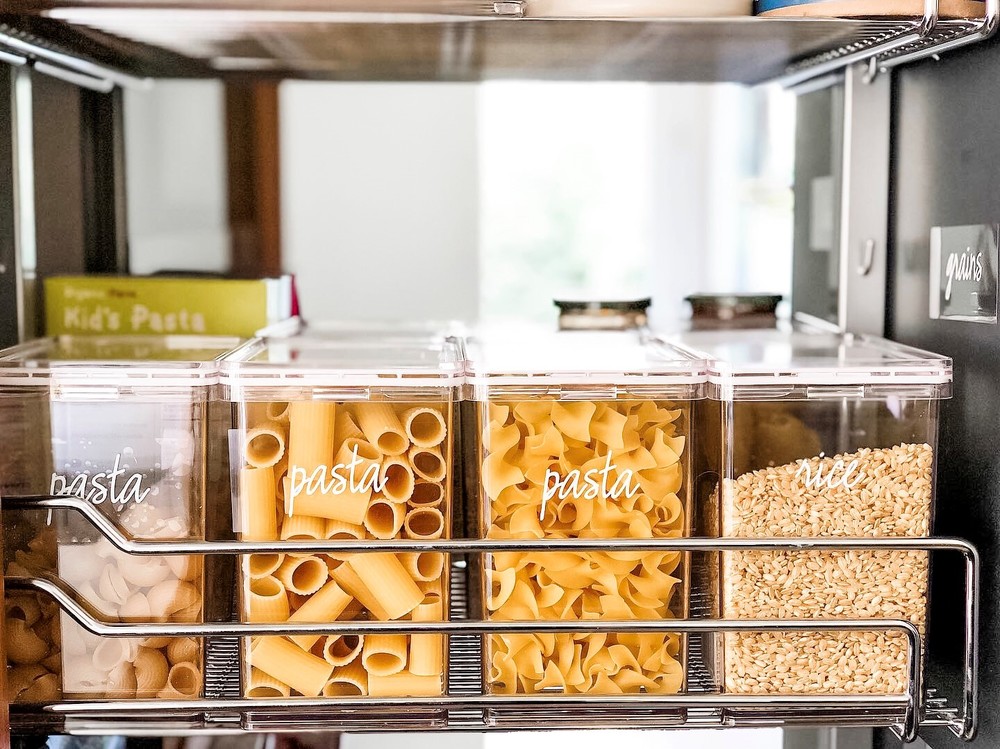 Katrina Teeple of Operation Organization used The Home Edit's products to conquer her pantry problems. She, too, is a big fan of their Labels. "If there's one thing [The Home Edit] is known for, it's their gorgeous, handwritten labels," she gushes. She also used the sleek, crystal-clear Pantry Canisters for airtight rice and pasta storage.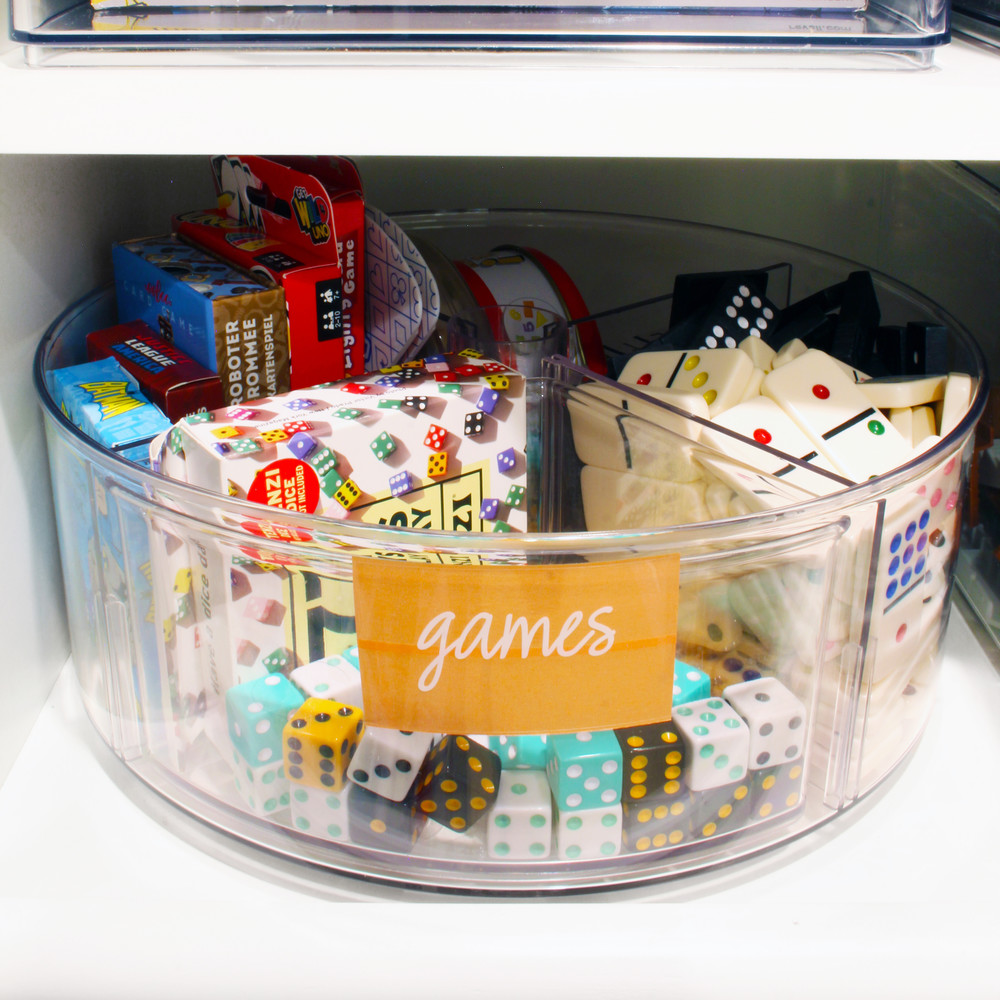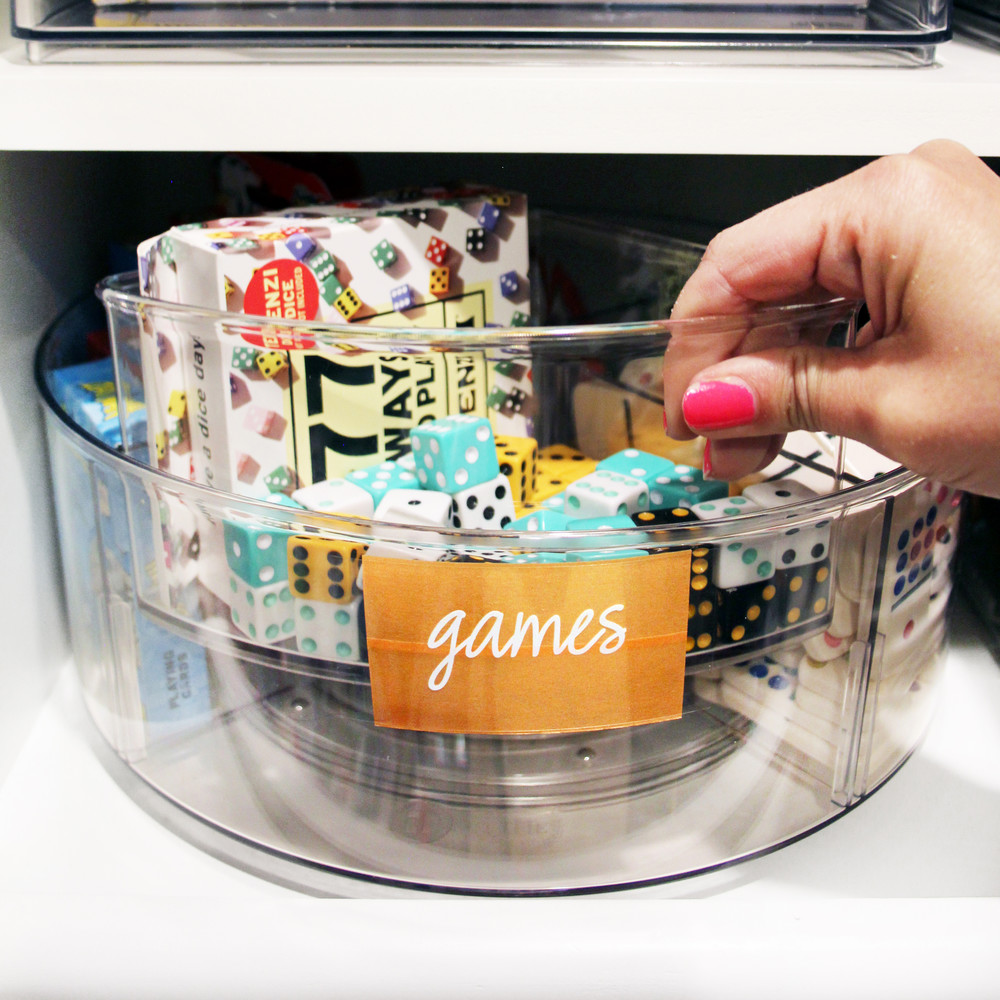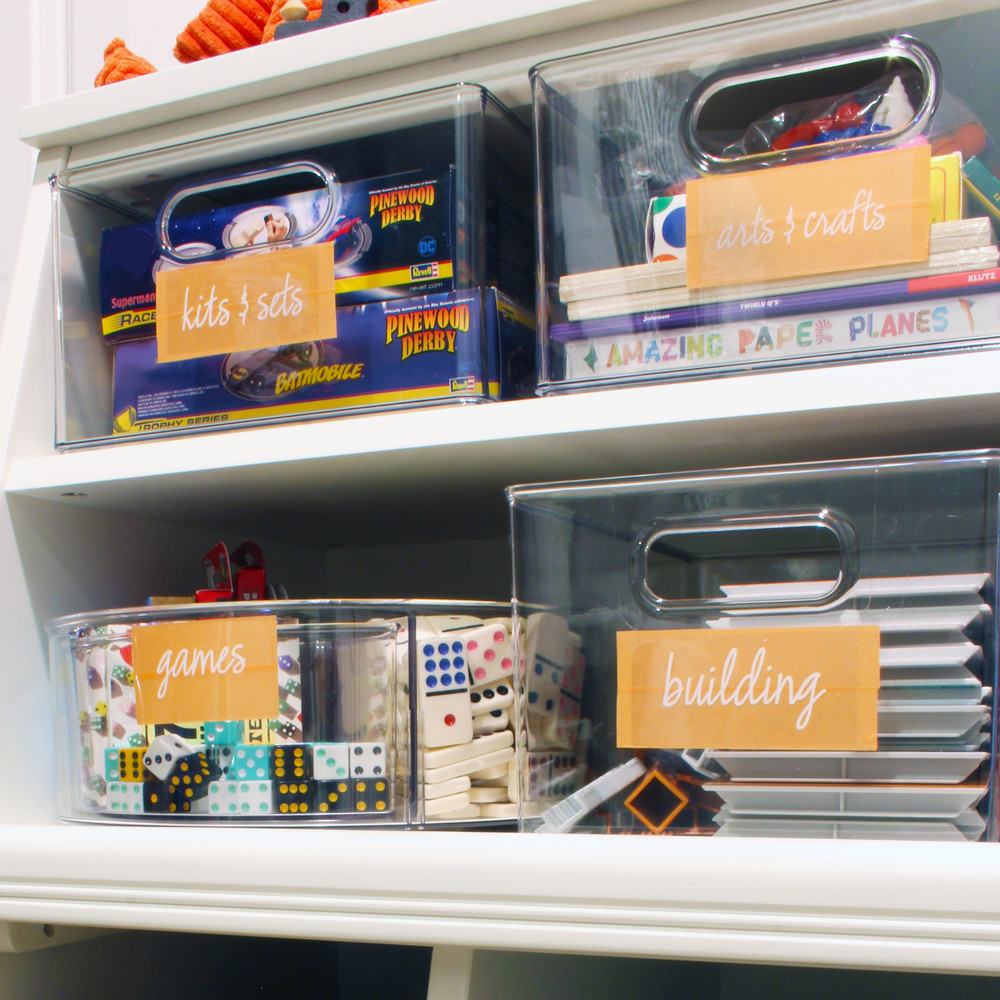 Blue I Style's Angela Rathbun overhauled her boys' game room closet with The Home Edit Divided Lazy Susan and All-Purpose Bins. The Lazy Susan kept the dice and dominoes from becoming messy, and the Bins were the perfect solution for various kits and building toys. "Everything [The Home Edit] does makes my heart go pitter-patter!" Angela raves.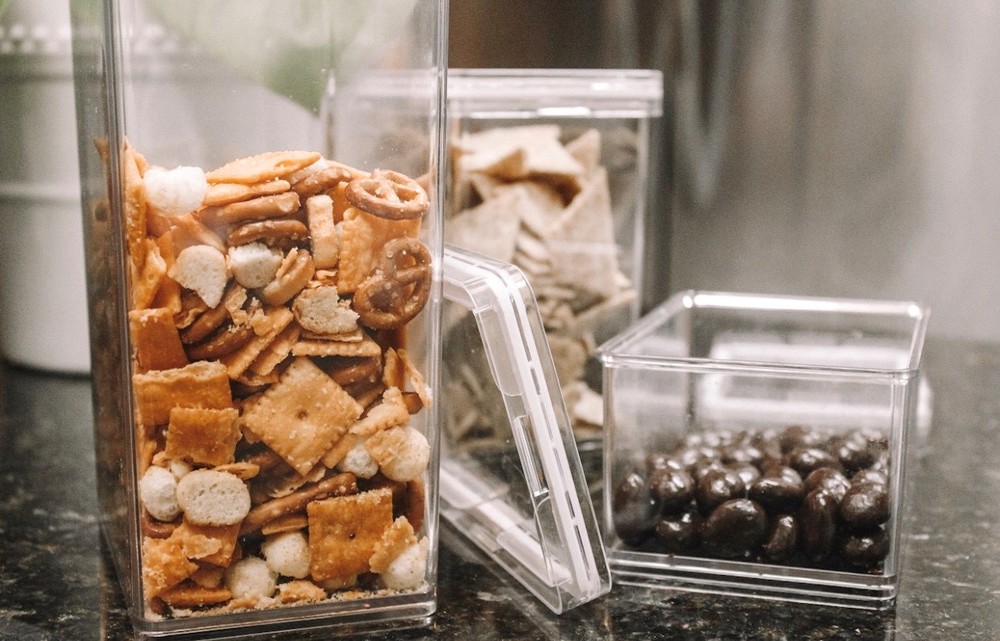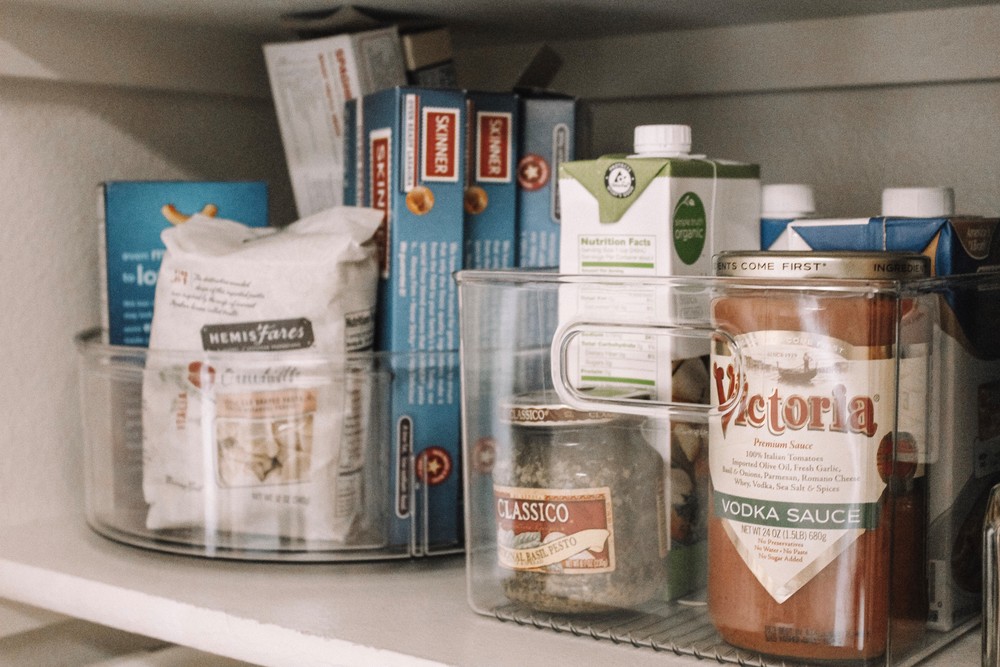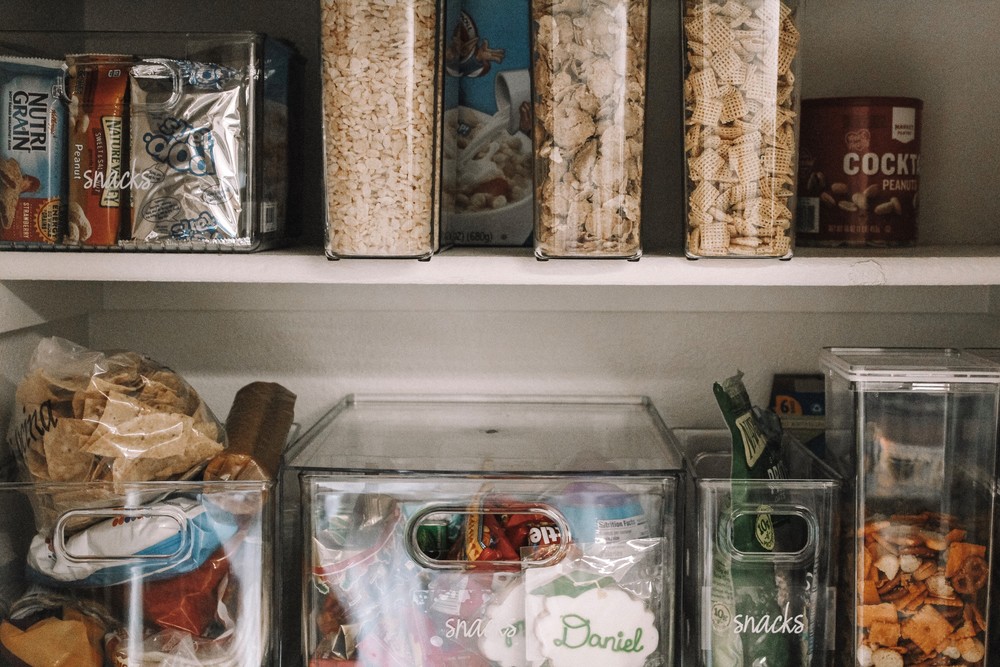 While organizing her pantry shelves, blogger Caroline Phillips fell in love with The Home Edit's Pantry Canisters and Bins as well. She particularly loved the clarity of the bins, which allowed her to instantly see the contents and make compiling her grocery list a cinch. She also provides a handy pantry tip: "I keep the items I use the most in the middle of my pantry, and then any others are on higher or lower shelves."
What household projects are YOU planning to complete with our new Home Edit products? Let us know in the comments below!