As a beauty blogger, I'm constantly acquiring new products to try out and share with my followers. I finally took on organizing my makeup and filming room, and I can't even begin to express how much better I feel when I walk in now. It was a complete disaster before. All the clutter made it hard for me to work in there. Now that the room is decluttered and organized, I feel so much better and I'm motivated to create more content. Okay, let's see what I've been using!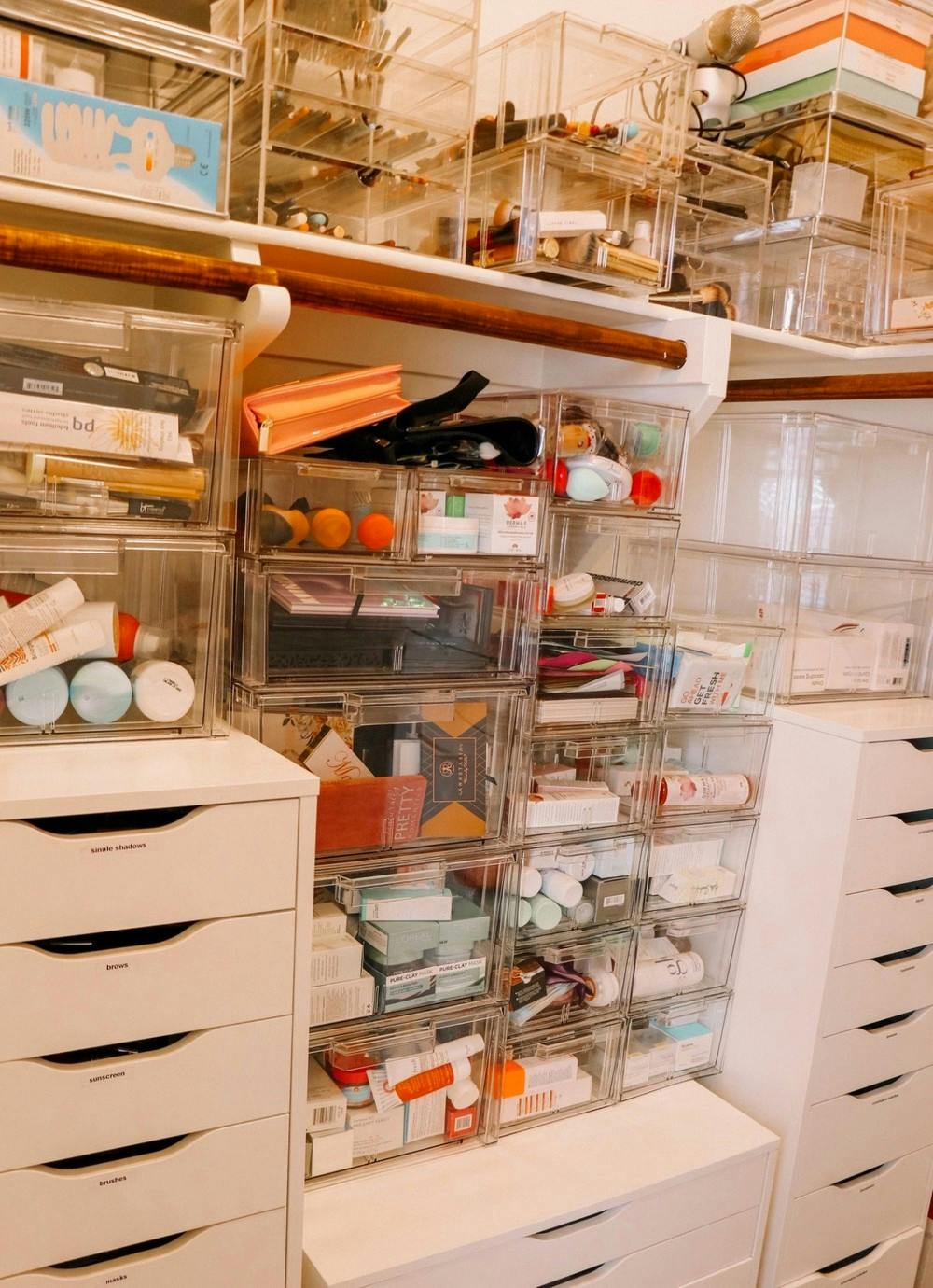 First, we have the Clear Stackable Men's & Athletic Shoe Drawers! These are amazing! They are a bit bigger than the regular shoe drawer. They are made to stack perfectly on top of each other, and I love that they are clear which makes it easy to see what's inside. I have to say when I put my makeup in a non-clear drawer, I have a tendency to forget about it and never end up using the products. These help me remember what I have in my collection.
Second, we have the Clear Stackable Sweater Drawers! These are just as amazing as the Men's & Athletic's Shoe Drawers! They are huge so they are perfect for the bulky makeup palettes and body care products! They also stack on top of one another and are clear so you can see what is inside of them. These have been a huge life saver when organizing my collection because I can place the bigger items in them that don't fit in my drawers.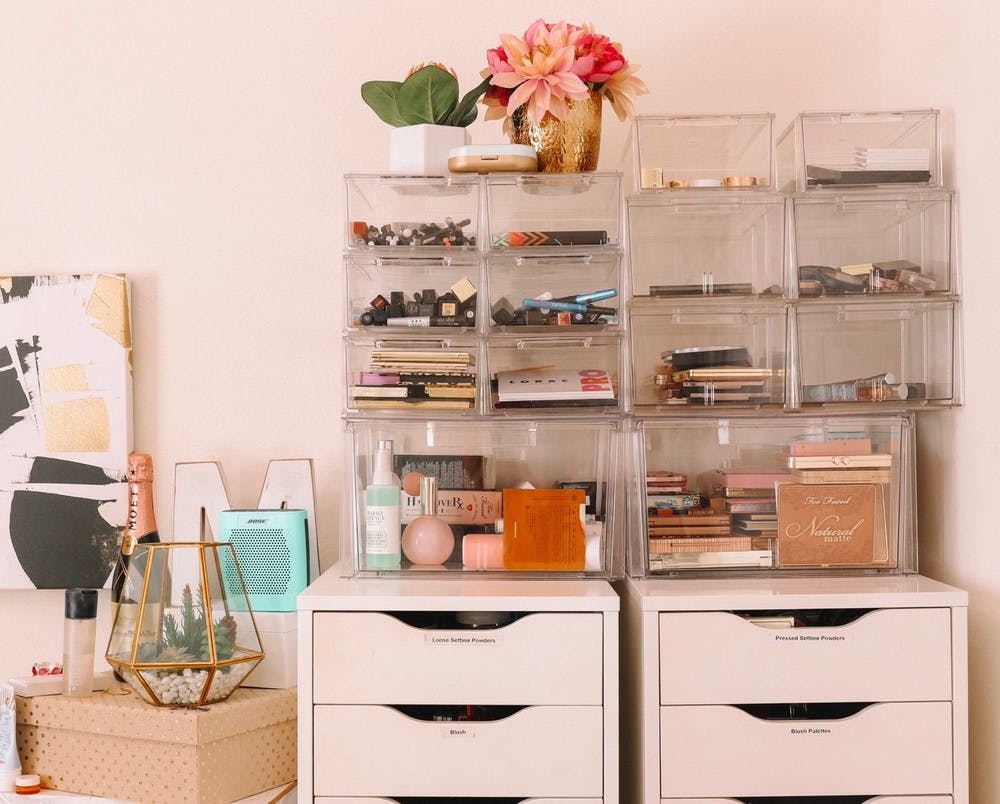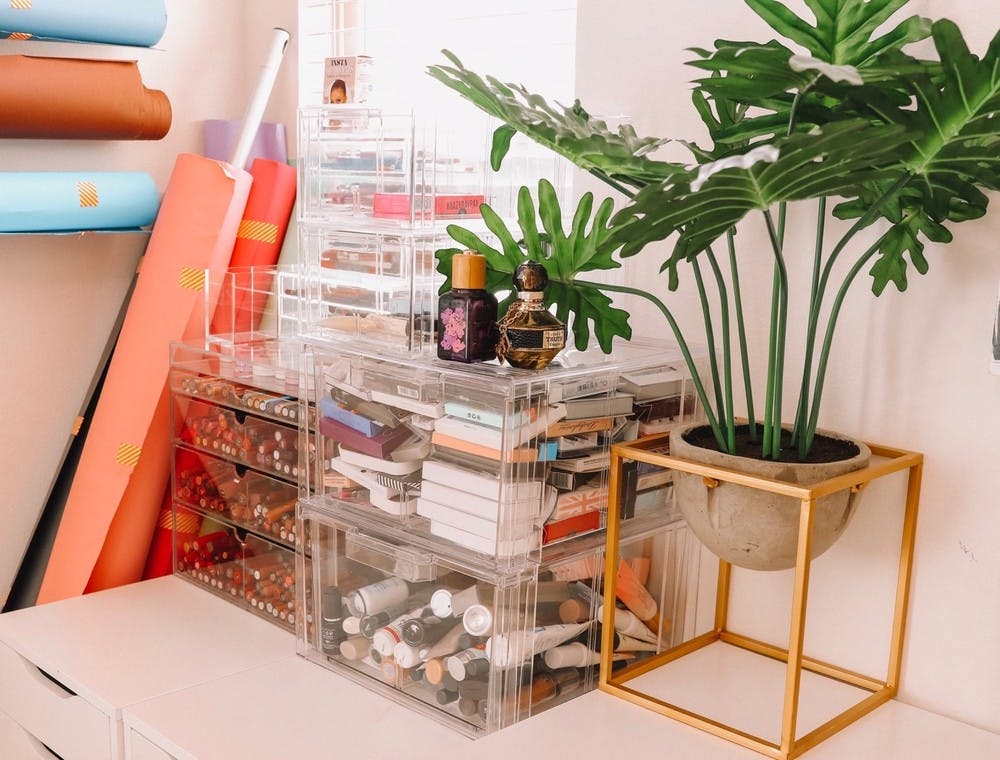 Third, we have the Poppin White 3 Drawer Stow Locking Filing Cabinets. I ordered two of these and stacked them on top of each other. These filing cabinets are incredibly sturdy, and are able to hold all of the makeup I place inside. I love the round corners for a more modern look and they have adjustable drawer dividers I use to keep everything organized inside. The top filing cabinet contains all high end makeup I'm planning on using in my upcoming videos, and the bottom one is all drugstore makeup products for future videos. That way, when it comes time to film first impression videos I can go in those drawers and easily find what I want to use.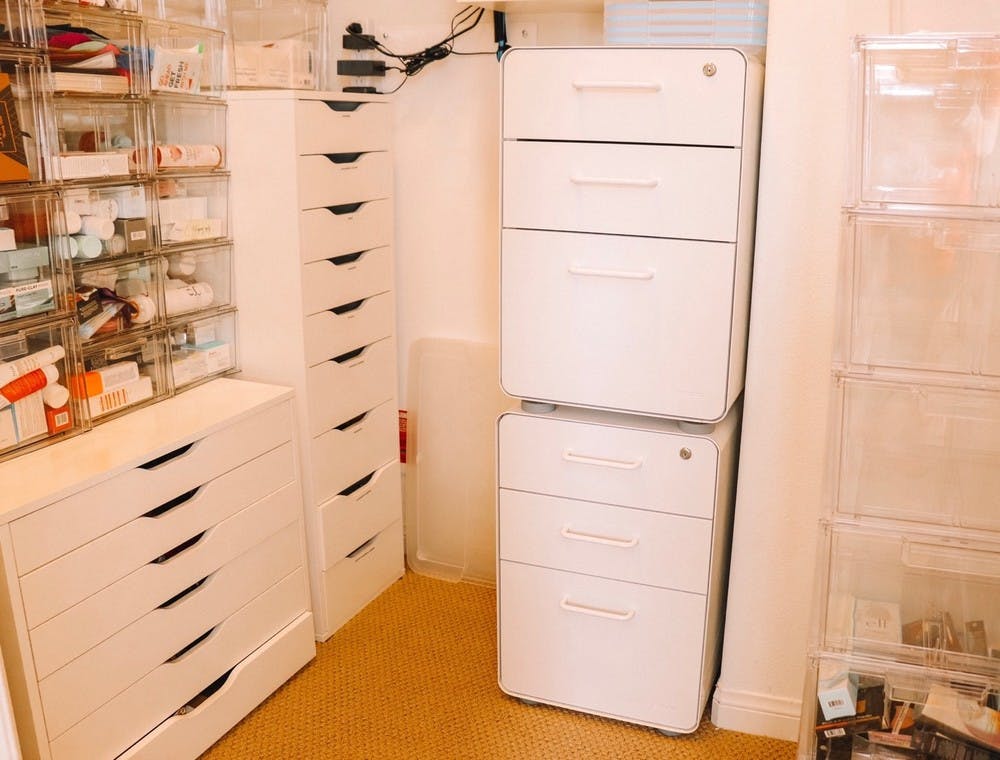 Last but not least, we have the Medium Lookers Box Clear. These are perfect because they have a clear plastic design that allows me to easily see what is inside. Plus, they're sturdy yet lightweight! Having these lightweight boxes makes it easy for me to lift them over my head - which is nice since I'm currently pregnant. I placed these at the top of my closet and used them for my extra filming equipment such as; lenses, mics, cameras, and etc. I love how much more organized the top shelf looks now!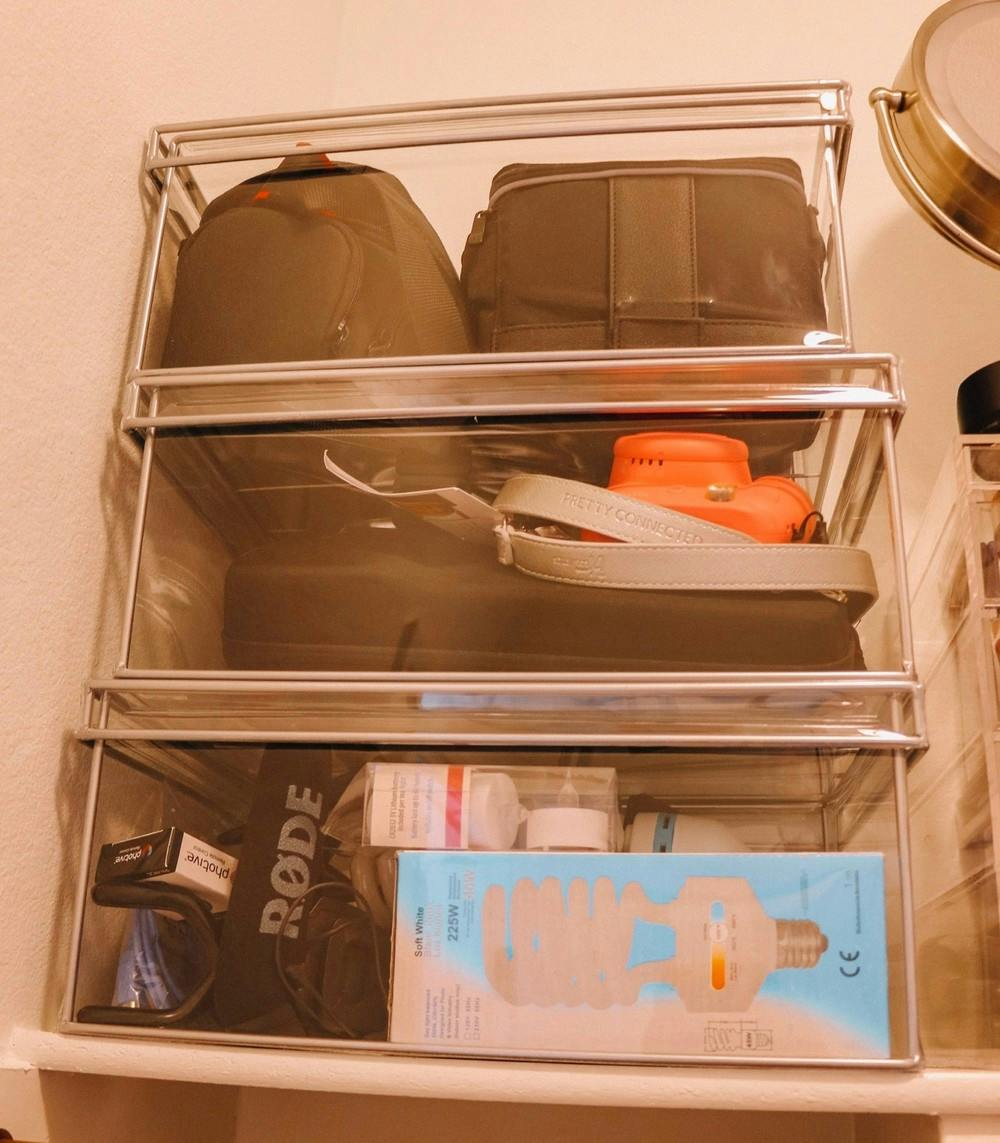 Having an organized makeup and filming room looks AND feels amazing! I absolutely love The Container Store and cannot wait to tackle my laundry room and pantry next! Make sure to check out my Highlight "Makeup Storage" on my Instagram and my vlog on my Life of Maddy channel to see a more in depth look at how I organized everything!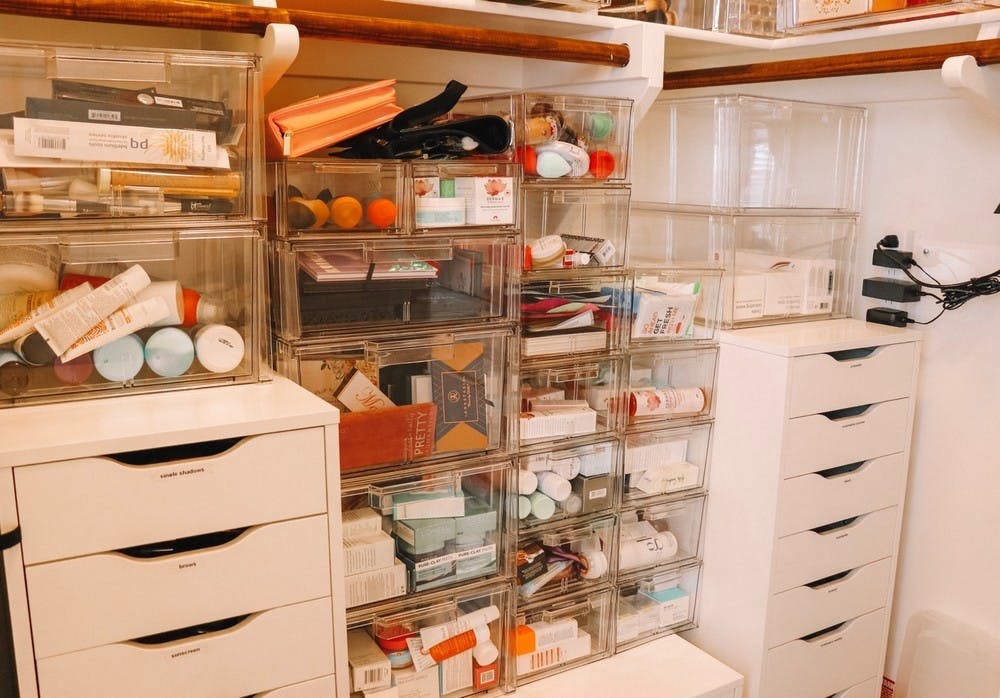 Sincerely,