Everyone, and we mean EVERYONE, has one.
Whether filled with half-used pens and tattered post-its or hair ties - even if we don't want to admit it - everyone has one.
And junk drawers aren't just "there." They're daunting - full of such a wide array of items that you resign to leave it there since it'd be too hard to organize. But, we are after all, the storage and organization store and we couldn't live up to that name if we didn't help you organize your junk drawer - for every budget.
See our takes on ultimate junk drawer organization below!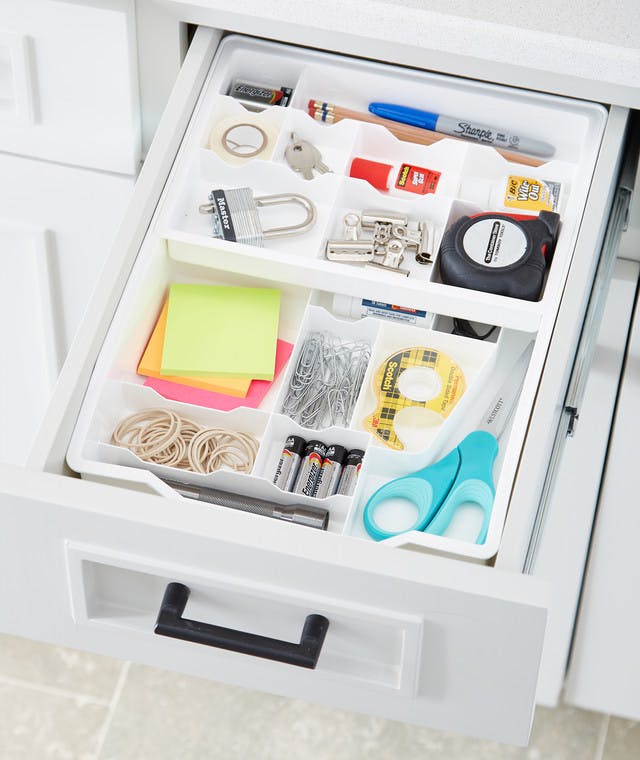 Under $10.00
If you're the all-in-one type of organizer, our Everything Organizer is perfect for you. This two-level powerhouse features 23 compartments plus decals that identify what belongs in each space. Great for kids! So much organization in such a small space! Thinking vertical works even for the junk drawer.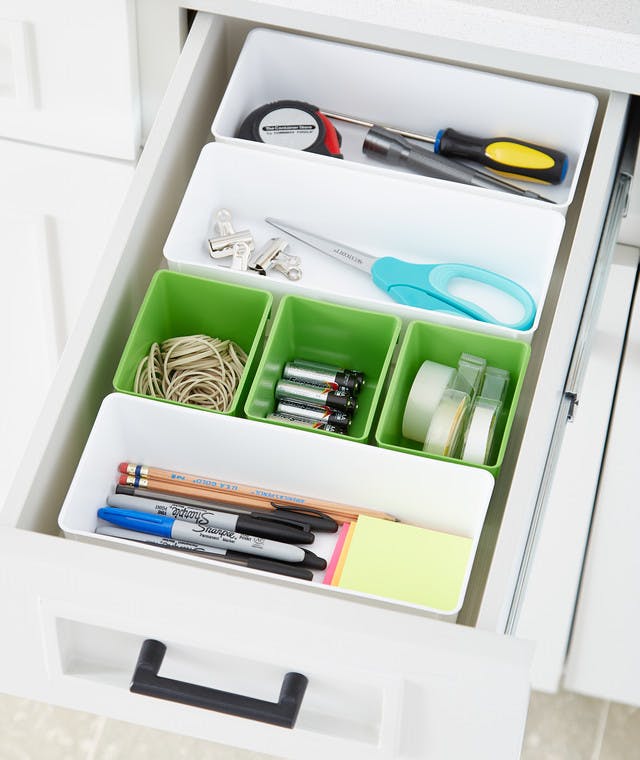 Under $11.00
Customize creatively with three of our Medium Smart Store Inserts perfect for organizing pens, pencils, scissors, clips and more - while three of our cute and colorful Small Colowave Smart Store Inserts can ultimately organize the smaller items like tape, batteries, rubber bands, pins and more.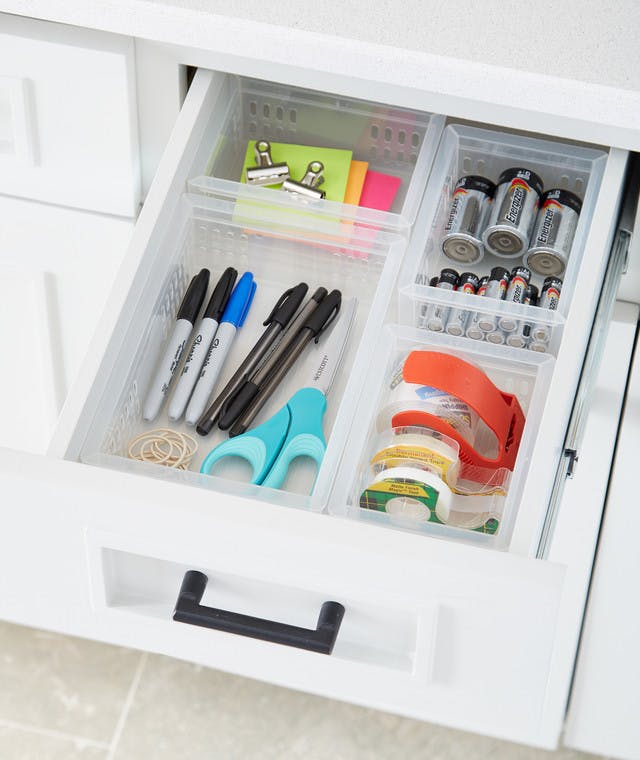 Under $12.00
Sometimes division is all you need! By creating four quadrants with with two of our Small Stacking Organizer Trays and two of our Medium Stacking Organizer Trays you have a little more freedom to organize with easy. With larger households come more supplies, so this system is perfect for bulk buys!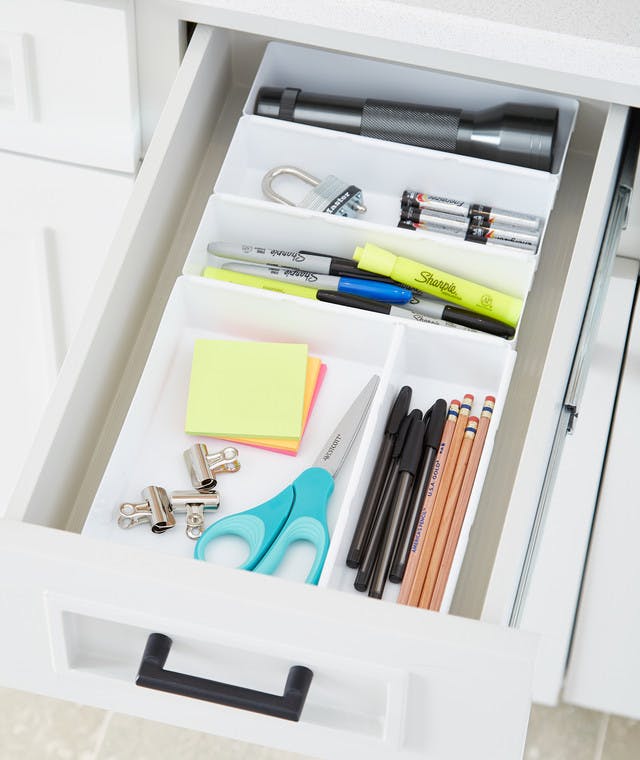 Under $21.00
Never worry about the in-drawer shuffle again with our Interlocking Drawer Organizers! Once you determine the size of your drawer, then building this system out to your needs becomes a breeze! They're designed to be combined and interlocked in various sizes, creating a simple solution for disorganized drawers without all the shifting that often happens when you open and close them.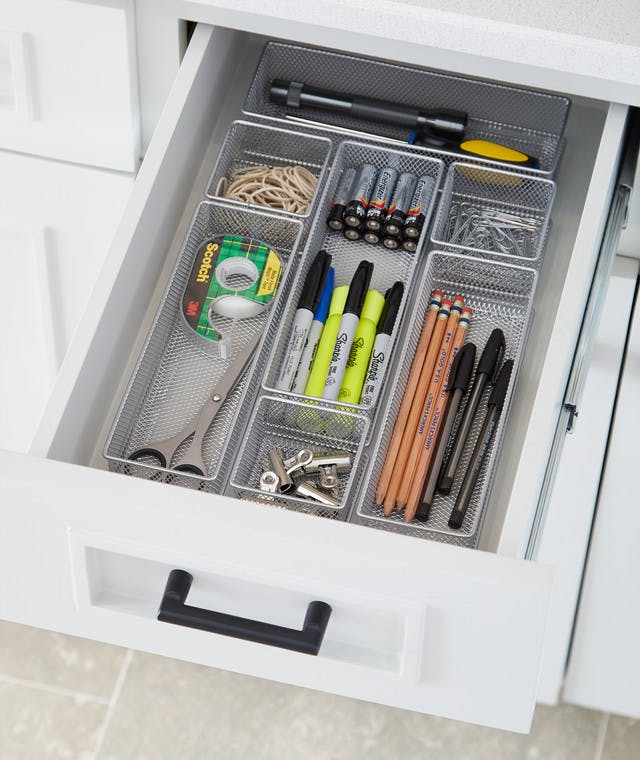 Under $22.00
Dare to take on the metallic trend of the season? Try out our Mesh Drawer Organizers, their epoxy-coated steel wire mesh is both durable and beautiful and the wide array of sizes ensures that no junk drawer goes un-organized.
No matter what your budget, The Container Store has your junk drawer covered! Let us know your favorite option in the comments below!