Even for a fashion blogger, my jewelry collection was really out of control. It had just grown like crazy over the last couple of years. My biggest problem was I had never taken the time to create a usable system of organization. And that meant most of the time I found myself struggling to find an earring back, or the perfect piece to complete an outfit. Oh, and tangled necklaces? Don't get me started.
My lack of jewelry organization was even more noticeable once I started investing in pieces I wanted to last for years. With that, I knew I could no longer randomly throw my jewelry anywhere I wanted. It was time to finally tackle organizing my jewelry! As a Container Store Brand Ambassador, I knew exactly where to turn to get stared.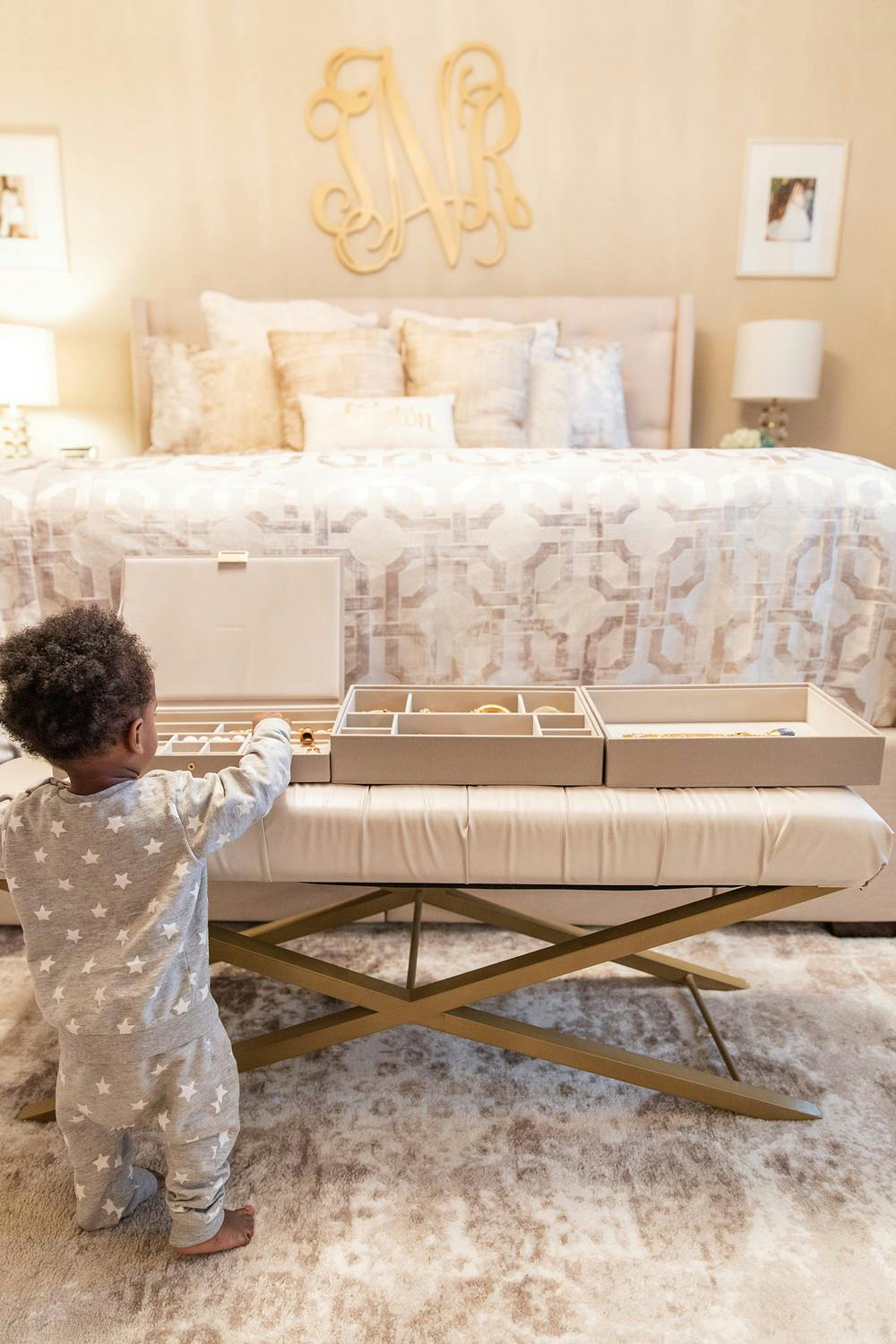 Before calling The Container Store, my jewelry storage consisted of a single stylish jewelry box, but I felt like it was lacking in functionality. I wanted an affordable jewelry organizer that would allow me to easily find what I was looking for. I also knew protecting my sentimental jewelry was going to be important, too.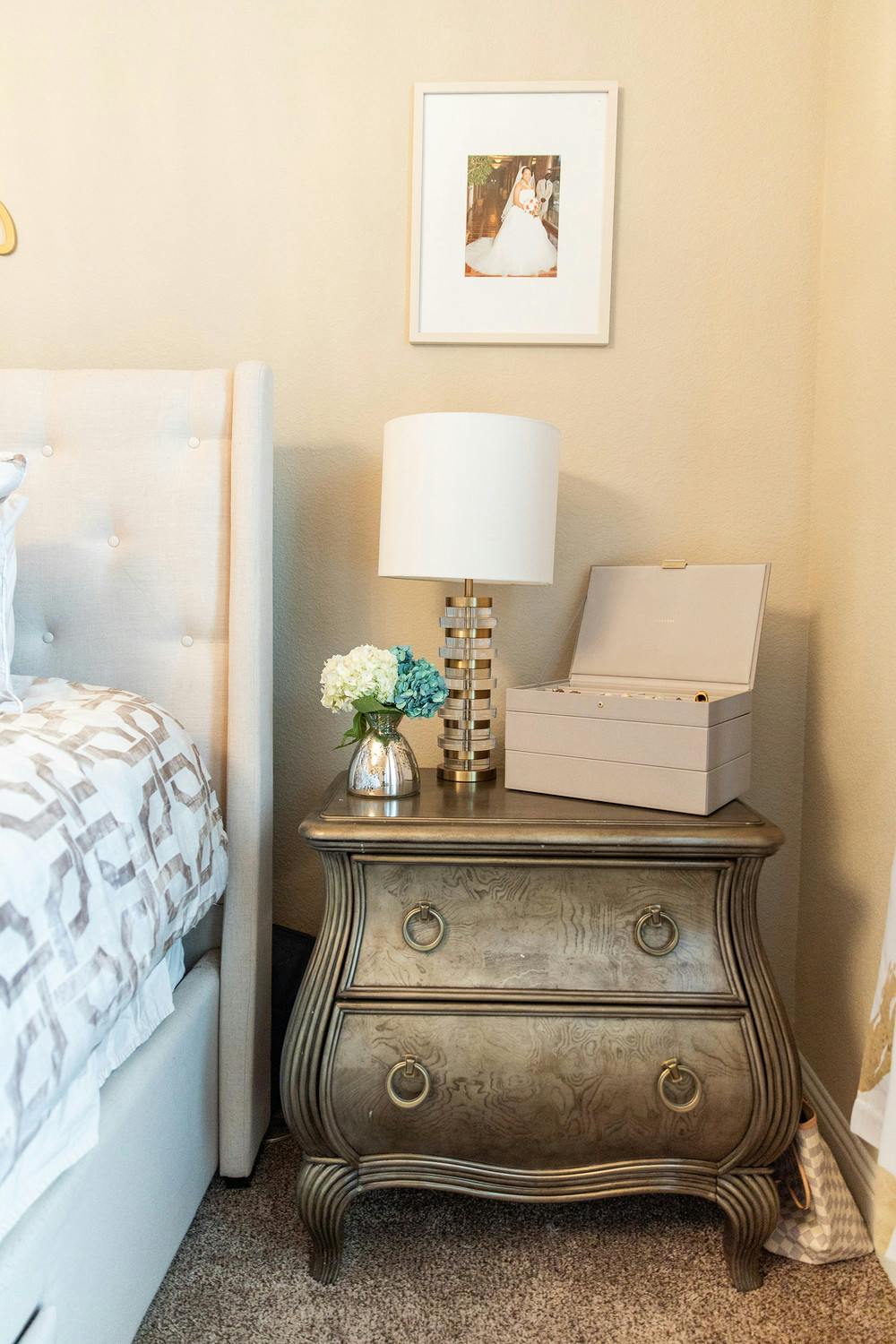 We all know how easy it is to hold on to costume pieces, but I knew it was important to purge pieces I didn't actually wear. After doing that, I sorted through all of my pieces and began grouping them together by type. Next, it was time for me to find the perfect storage solution for my collection.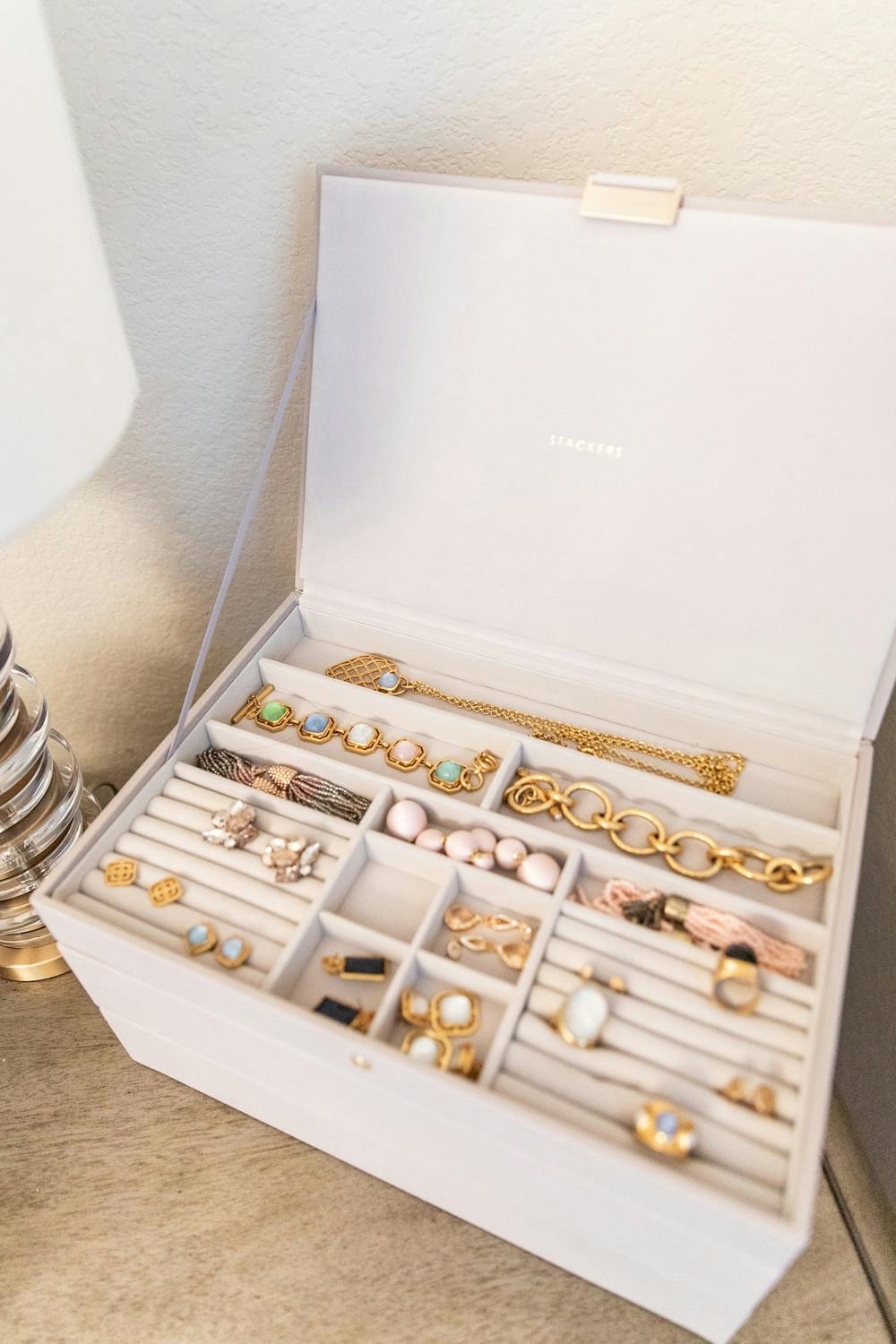 I chose the Stackers Taupe Supersize Premium Stackable Jewelry Box to organize my jewelry collection - and the results are amazing! Each tray comes in multiple sizes and colors - and at a fraction of what most jewelry boxes cost.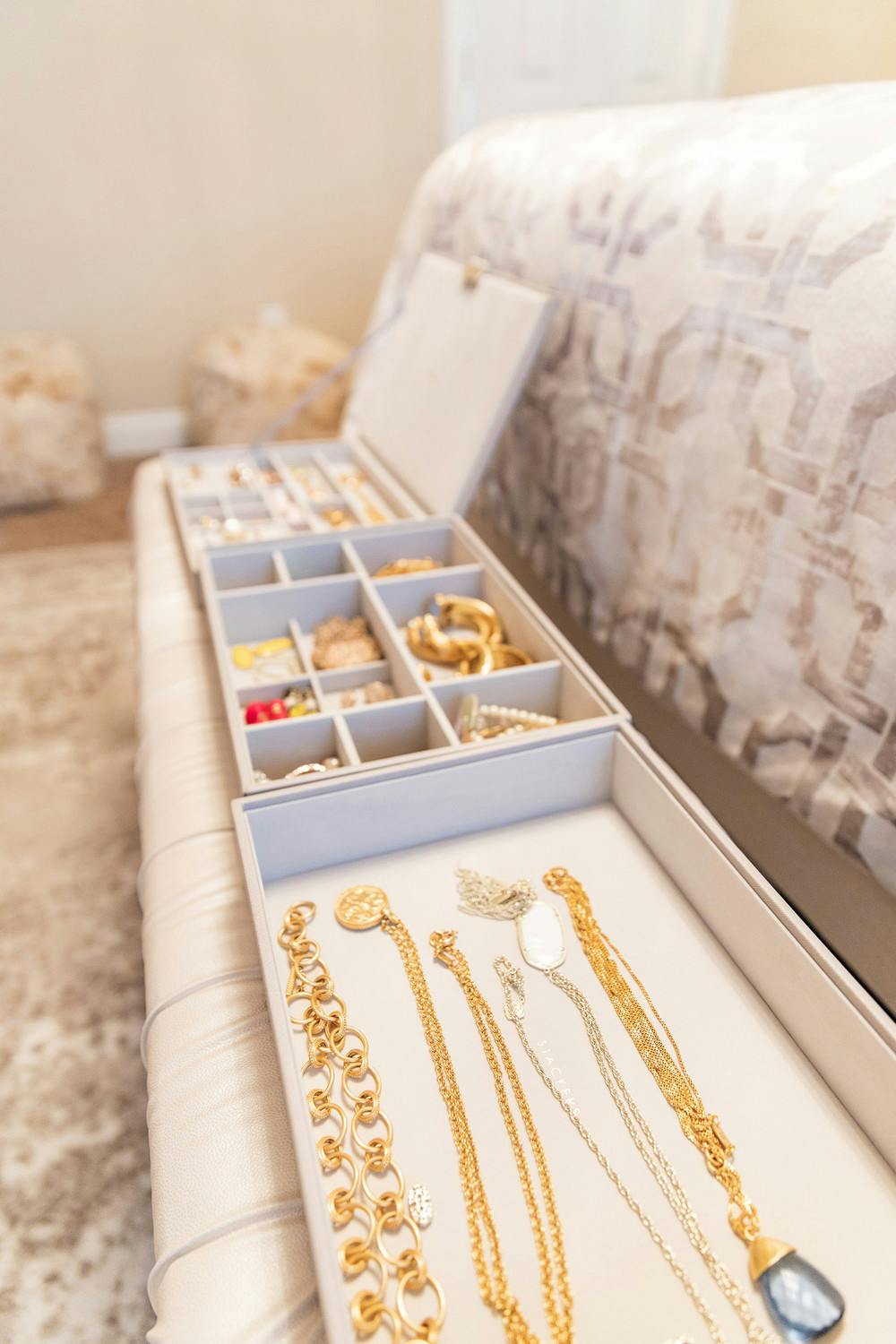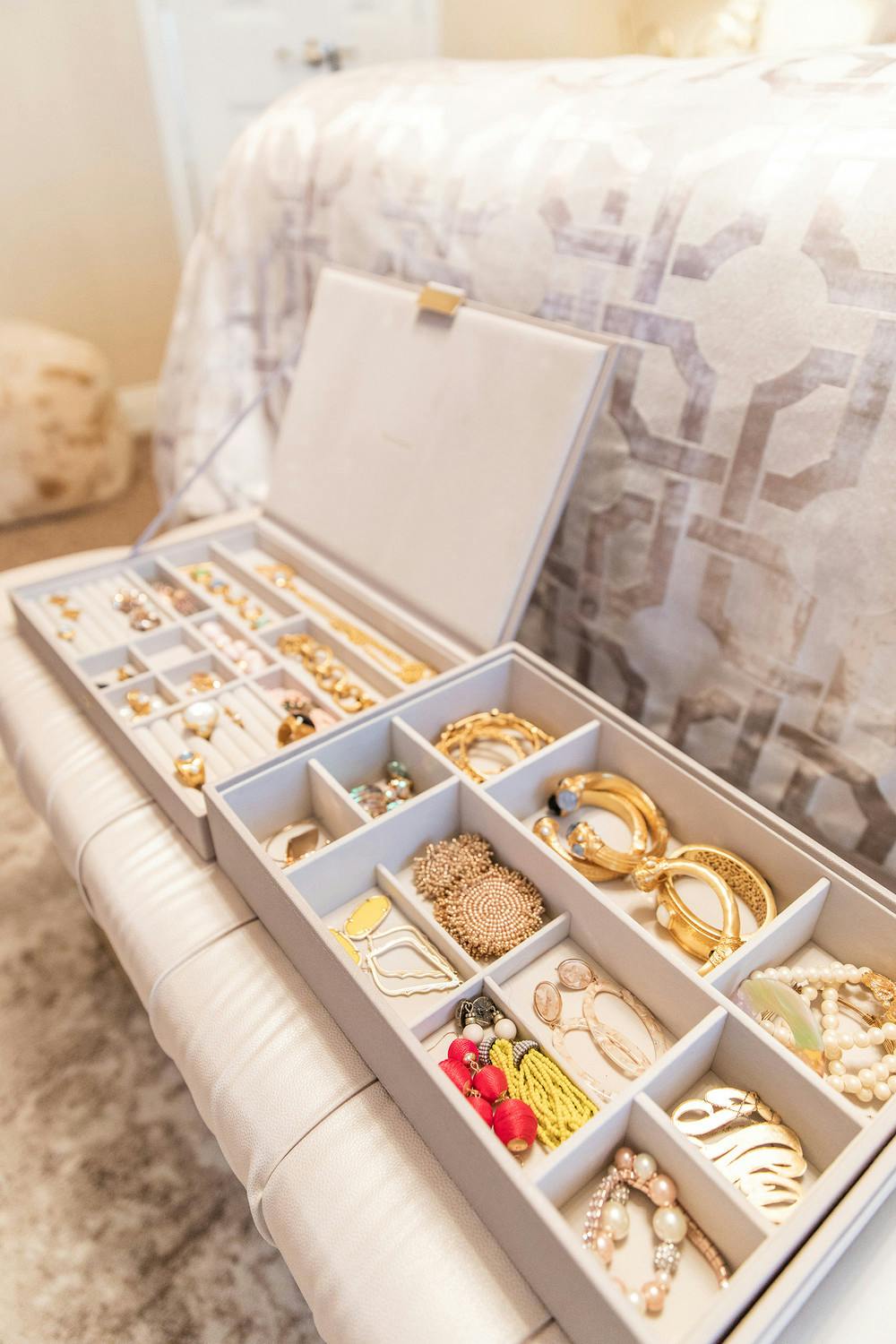 There are different types of trays based on different types of jewelry. For example, there are trays made specifically to hold bracelets, earrings, and even necklaces. Since each tray is sold separately, it was easy to create a storage solution customized for my jewelry collection. And as your collection grows, you simply add more trays.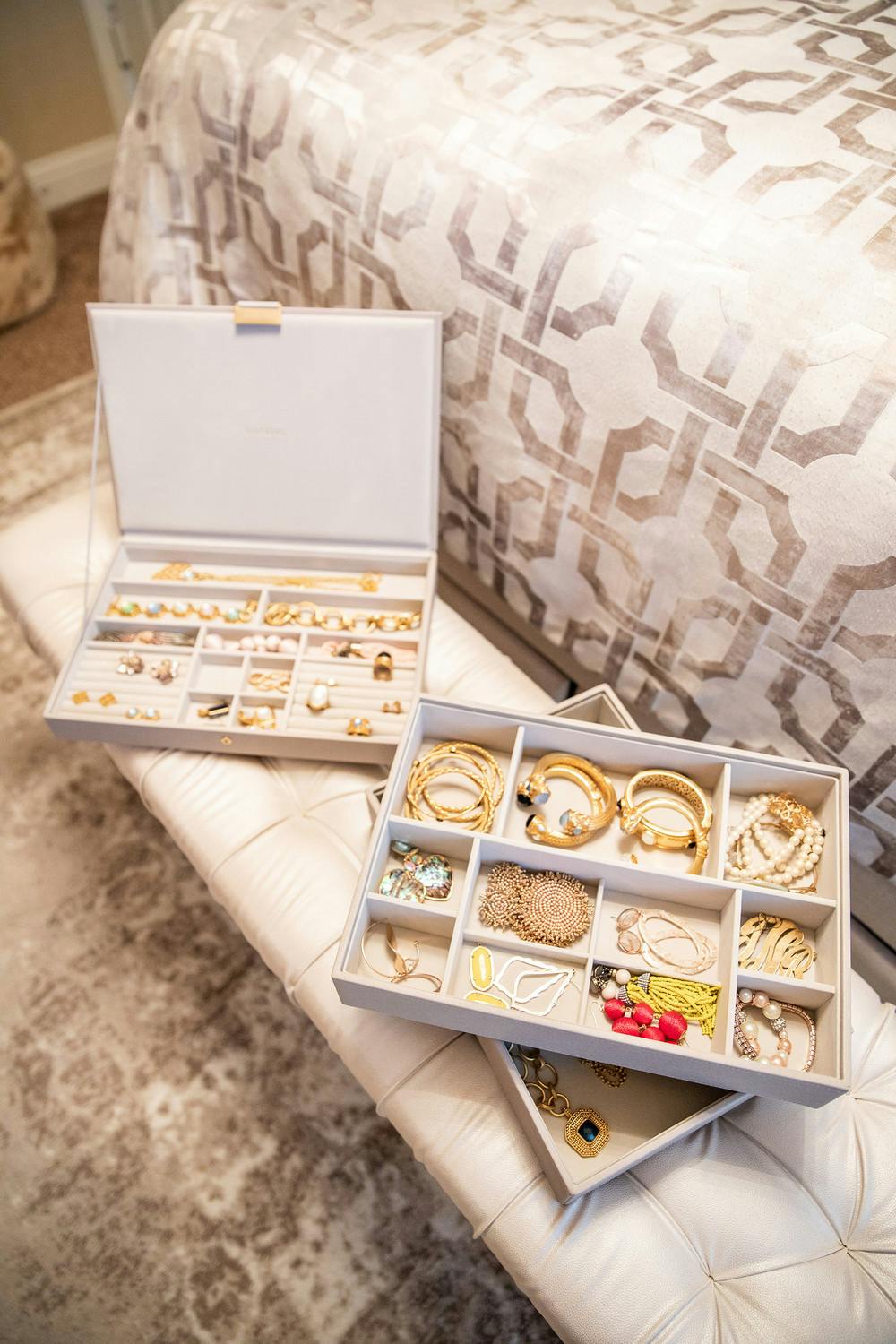 I had no idea organizing my jewelry would be such a simple yet rewarding project. I no longer run around asking my husband if he's seen my earrings because I know exactly where everything is!
I hope you this post has inspired you to get started organizing your jewelry collection. Don't forget to head to my Blog for more tips - or follow me on Instagram for even more inspiration.