Hello friends! I have the best news for people who love organizing--and especially labeling! As you probably know by now, The Home Edit launched an exclusive product line for The Container Store to make getting organized even easier! The best part? They have a label for almost anything! Trust me, all of your Pinterest dreams are about to come to life!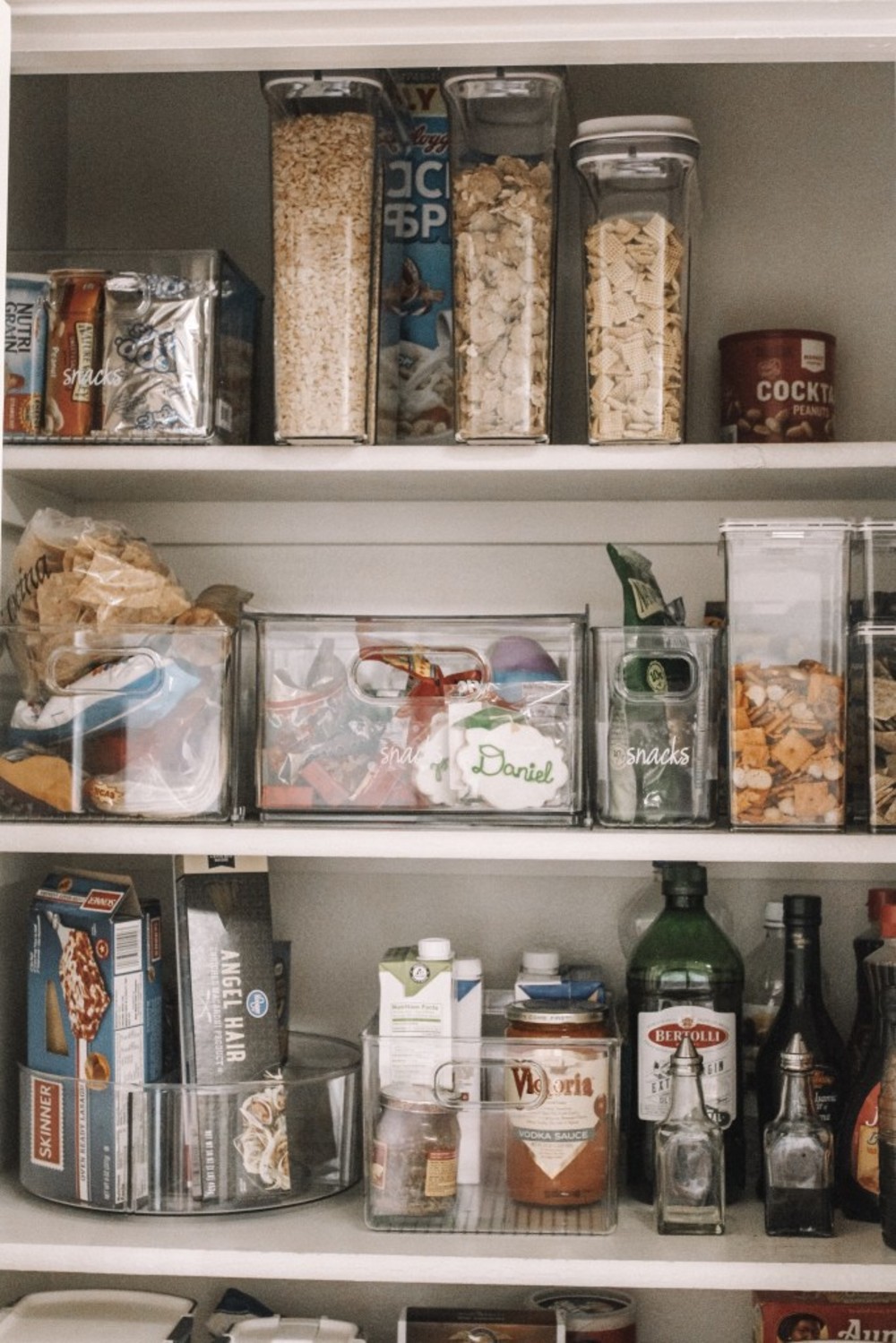 I don't know about you, but I like everything in a specific place for a specific reason! For example, I keep my most frequently used items in the middle of my pantry (which, mind you, is very small), and then any other things I don't access as often are on the higher or lower shelves.
Things I only need to access once a day, such as breakfast items, are kept on my top shelf. All of my cereal containers sit up there, in addition to my breakfast bars and snacks, which I keep in an open bin. Both the bin and the label are designed by The Home Edit! My handwriting isn't the best, so I especially love how easily these labels can be applied to the bins Plus, the labels are based on the different categories of the home (pantry, kitchen & fridge, bath & laundry, closet, kids, and general storage) so you can use them anywhere!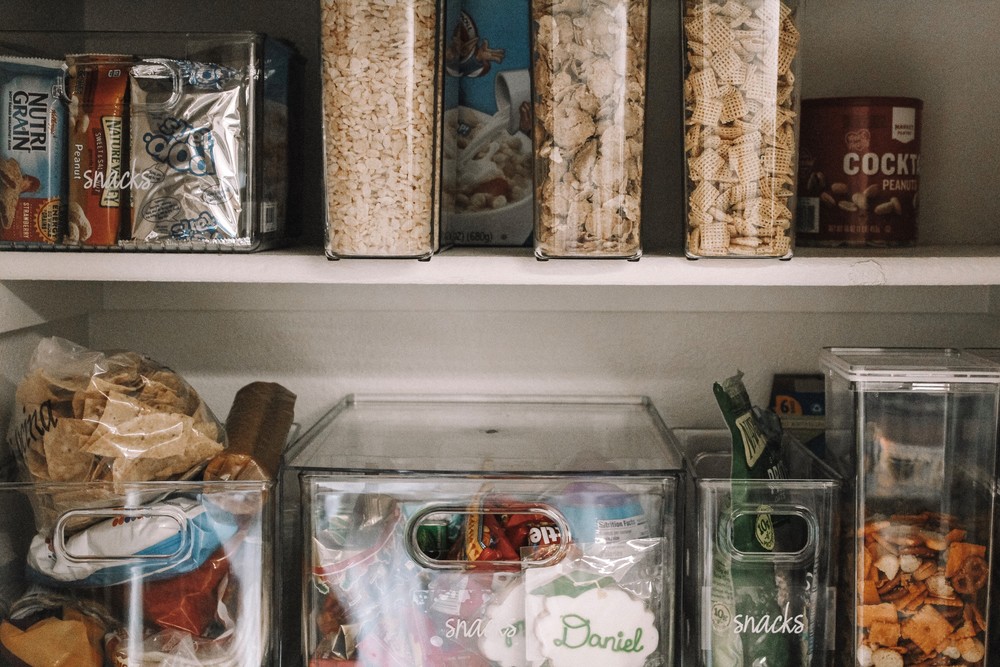 My next shelf is for all our snacks! My fiancee Daniel and I love chips and sweets. I store the sweets in The Home Edit Large Drawer. I use the divider inside to keep chocolate candy on one side and non-chocolate on the other. (Daniel doesn't like chocolate, so this makes his snacking much easier!) Speaking of Daniel, take a peek at his graduation cookies! Adorable, right?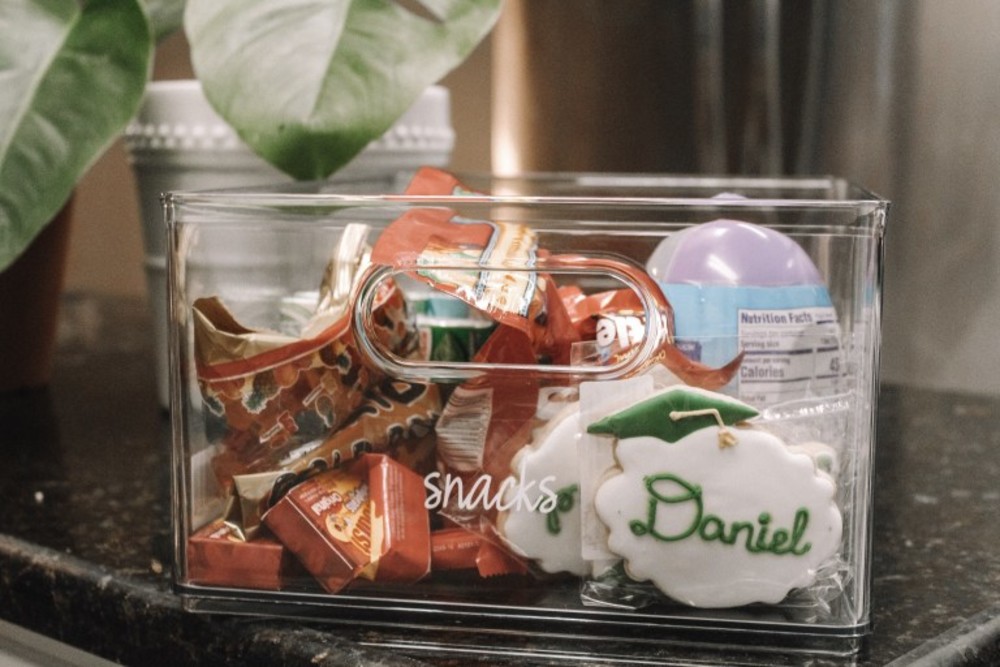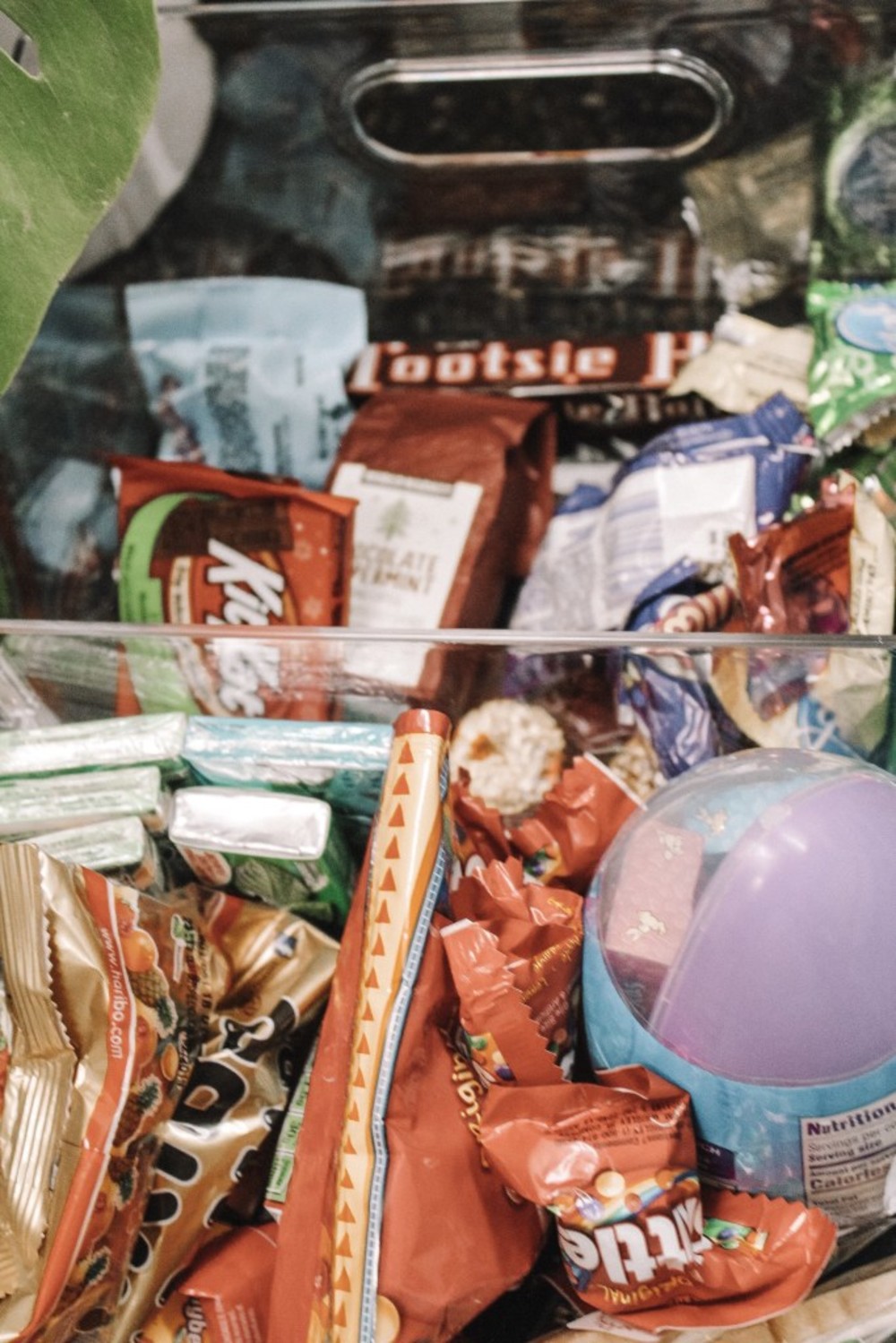 Next is my most frequently-used shelf, on which I store pasta, sauces, and other various cooking items. I keep my pastas in the Divided Lazy Susan. And the All-Purpose Bins and Canisters are great! Because they're made of clear plastic, I can easily see what's inside and make my grocery list, and I'm not wasting money on unnecessary purchases!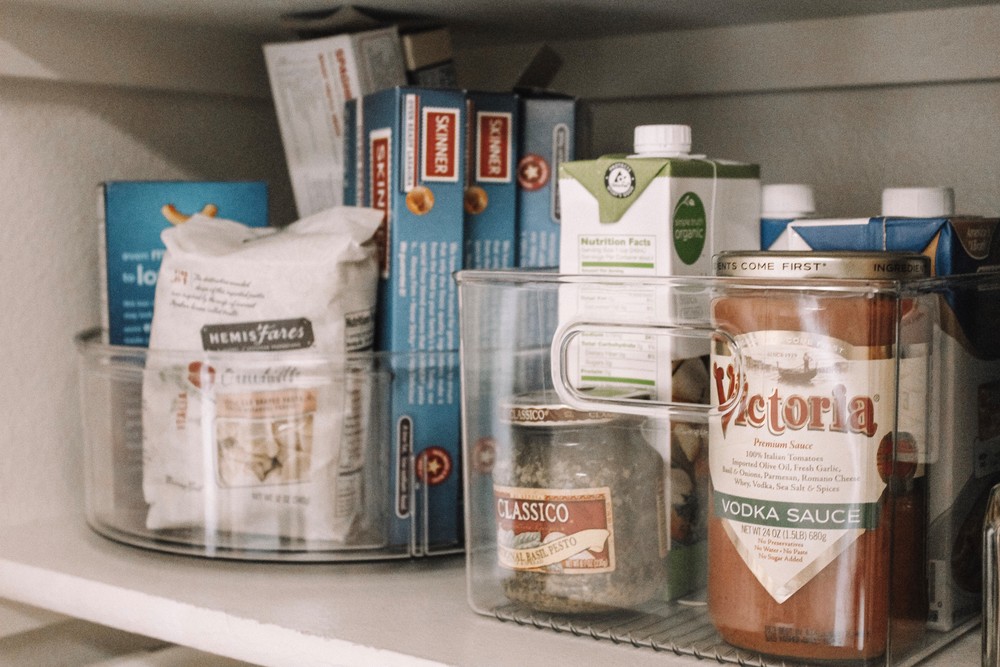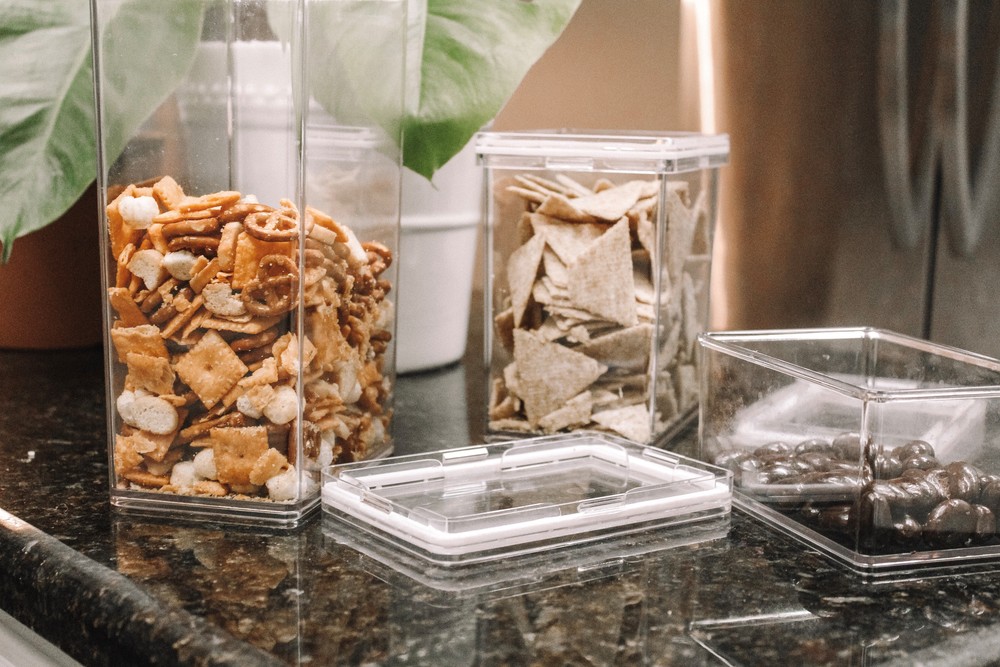 I absolutely LOVE this new product line from The Home Edit! The clear, concise labels make a huge difference because I know where everything should go in my pantry, and it really adds to the overall aesthetic.