The dog days of summer bring with it a wanderlust to pack up the car and hit the road. And that's just what this dog Eli - and his dad David, did!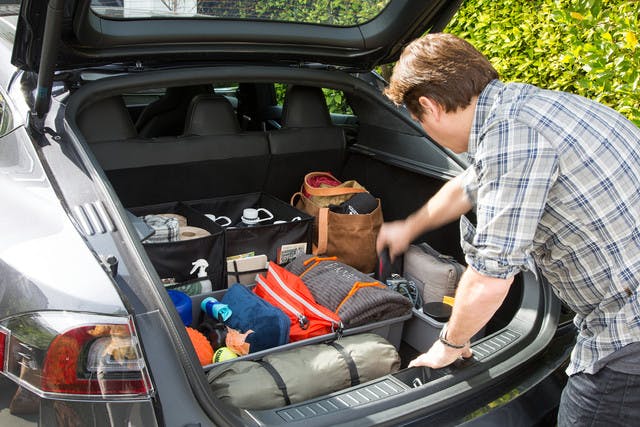 Actually David did all the packing while his precious, four-year-old Golden Retriever eagerly awaited the getaway to the Santa Monica Mountains.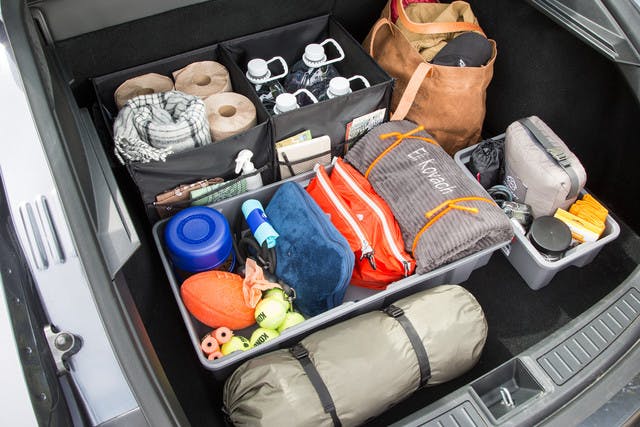 David definitely took our advice to maximize every inch of space with the use of crates or bins that prevent items from shifting in the trunk. Food, doggie toys and Eli's own blanket fill our Utility Trays. You'll also spot our Weatherproof Survival Kit, which is an all-in-one kit that includes a flashlight, AAA battery, multifunction tool, candle, box of waterproof matches, emergency whistle and five bandages all packed up in a compact waterproof case. David also packed up our Pocket Poncho just in case the weather took a turn.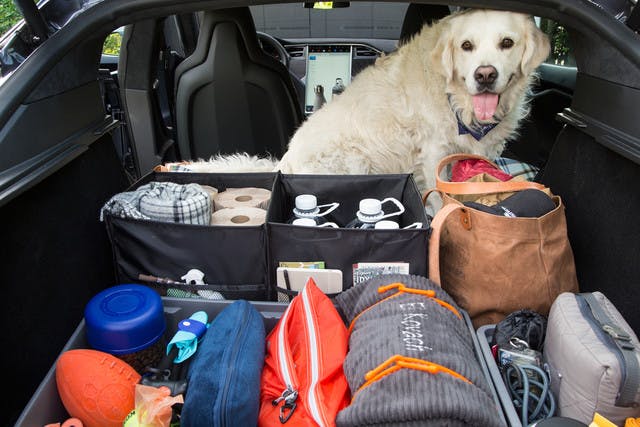 You'll see that many of the solutions fold down when not in use for space-efficient storage. Our Folding Trunk Organizer is highly durable and has hard Velcro on the bottom to keep it in place on David's carpeted trunk area. It features a divided interior, multiple exterior pockets for smaller items and loop handles on either end. And when not in use, it folds flat!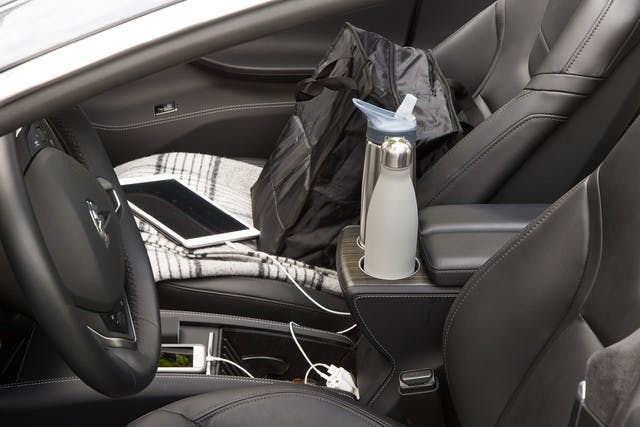 David makes sure the front of the car is also organized and serves as master control, complete with chargers, ample water and our Packit Grocery Bag filled with snacks and treats for the long drive.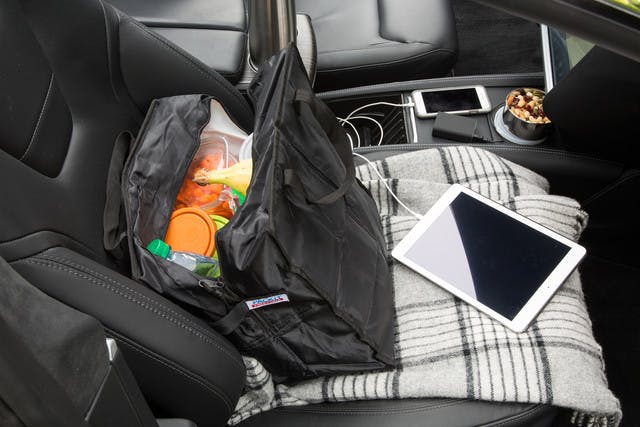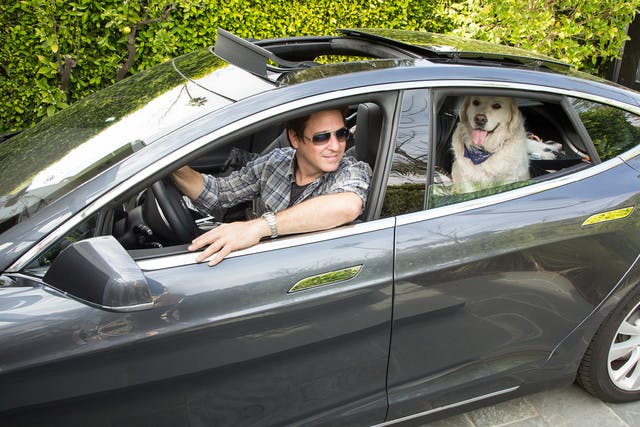 Los Angeles-based David and Eli travel together often and have road tripped as far north as Santa Barbara and as far south as San Diego. Their favorite road trip destinations are Malibu and Coronado where Eli enjoys running on the beach.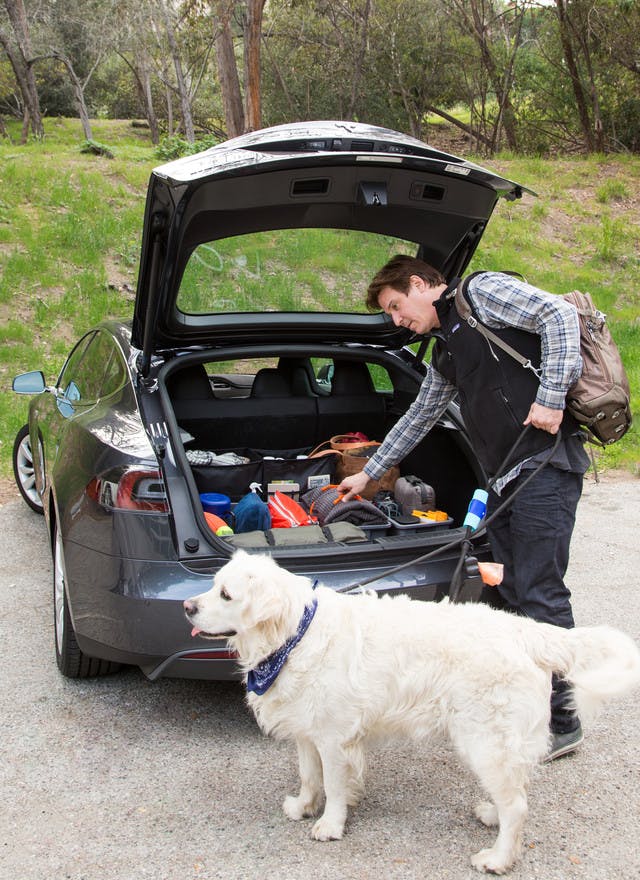 Eli looks like he had a pretty comfortable ride, huh? David says he's always happy to jump in the car for the next adventure, and staying organized makes the trips much more enjoyable.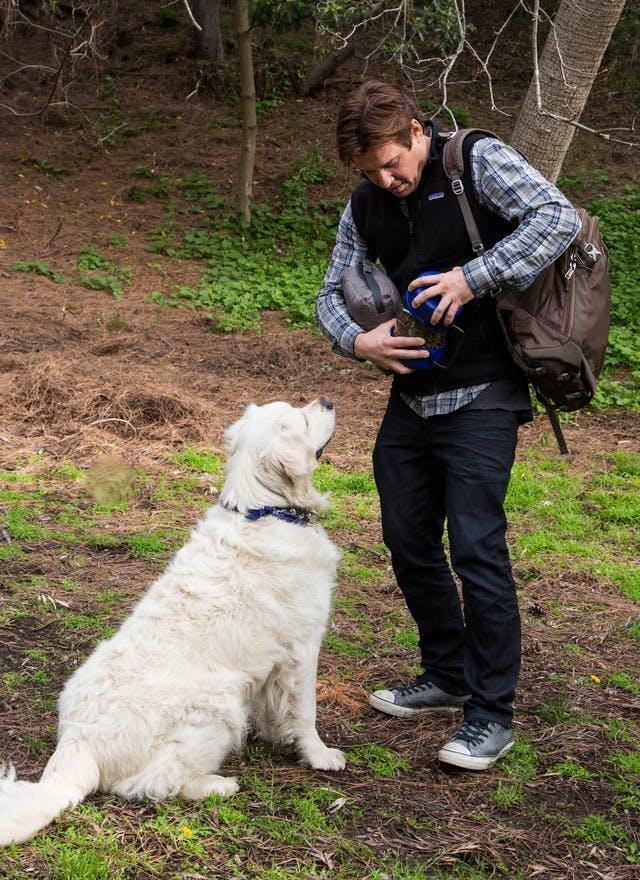 The duo's road trip must-have is our uber-portable Pet Travel-Tainer. David loves it because you only have to remove the carry handle, pull off the food/water dishes, twist off the top of the container and pour Eli's kibbles into one of the bowls. The other bowl holds water.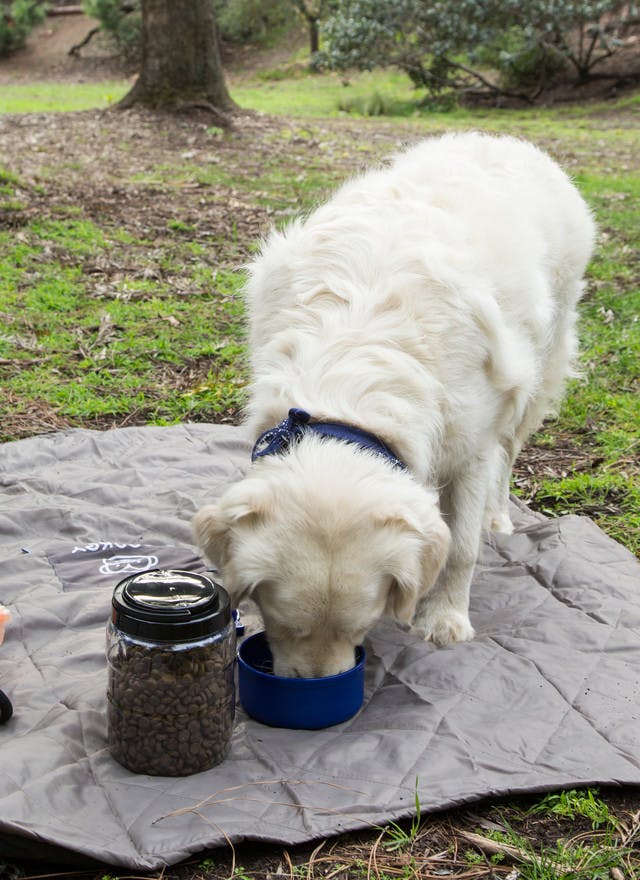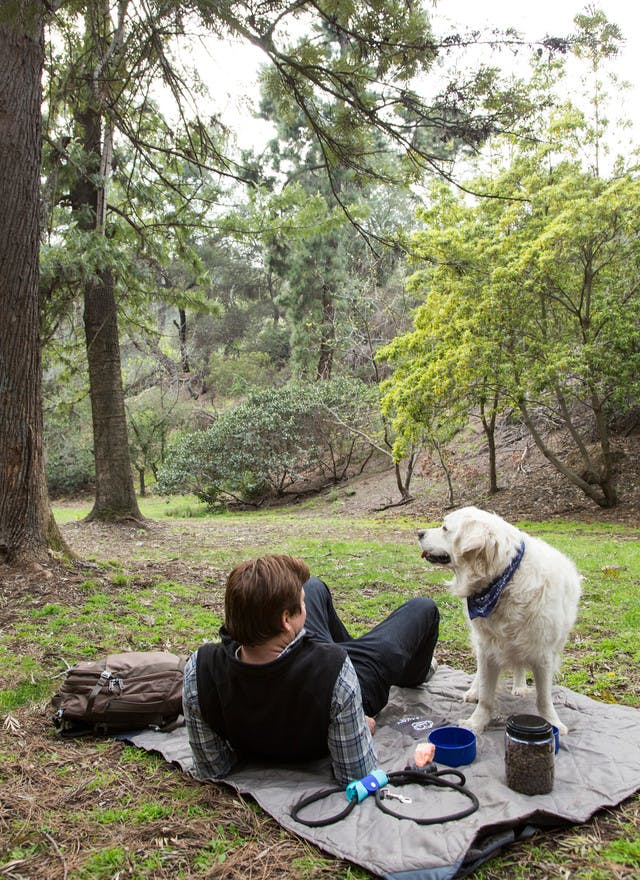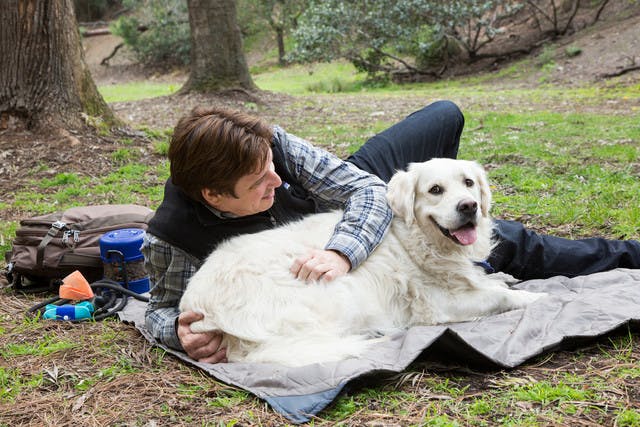 Look at those happy guys! Makes you want to hit the road doesn't it?
For more car travel tips and solutions check out our travel section.

Photos taken by Meghan Beierle
Interiors Editor and Styling by Gena Sigala