Do you have places in your home that, if you're being totally honest, are a complete mess? Most of us do, even if we don't like to admit it! For Brendt Blanks of She Gave It A Go, her bathroom closet was one of those places. (It was one of those "out of sight, out of mind" situations, she admits.) But having previously worked with us on her pantry, closet, and toy storage space makeovers, she was eager to take her closet from crowded and cluttered to organized and refreshed. With a little bit of work and some help from our organization solutions, the end result was AMAZING!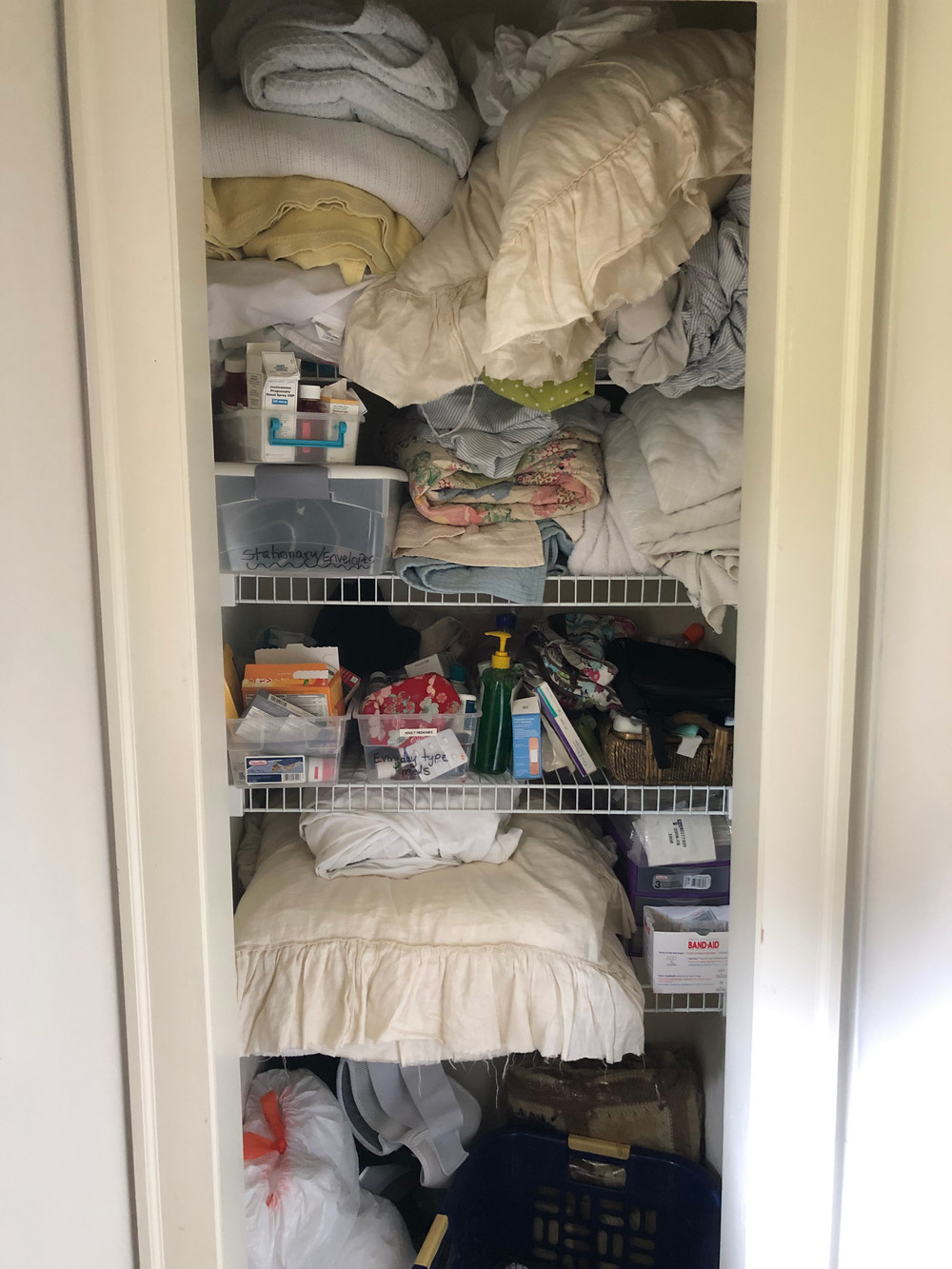 As you can see from the "before" photo, the bathroom closet was in desperate need of order. Although there had been some previous attempts to organize like-items, none of them were grouped together with any purpose or plan in mind. "It was difficult to find anything! Plus, I discovered I had 1,000 bandages because I apparently couldn't ever find the ones we had!" Brendt says with a laugh. "We had expired medications and linens we no longer used taking up lots of space. And there were larger items (like the Euro pillows) that didn't even belong in there. All in all, the closet was in a bad state."
The first step was to take everything out of the closet. As Brendt emptied it out, she created three piles: keep, giveaway, and trash. The "keep" pile included current medicines, towels, travel toiletries, first-aid supplies and some other assorted items that needed their own containers.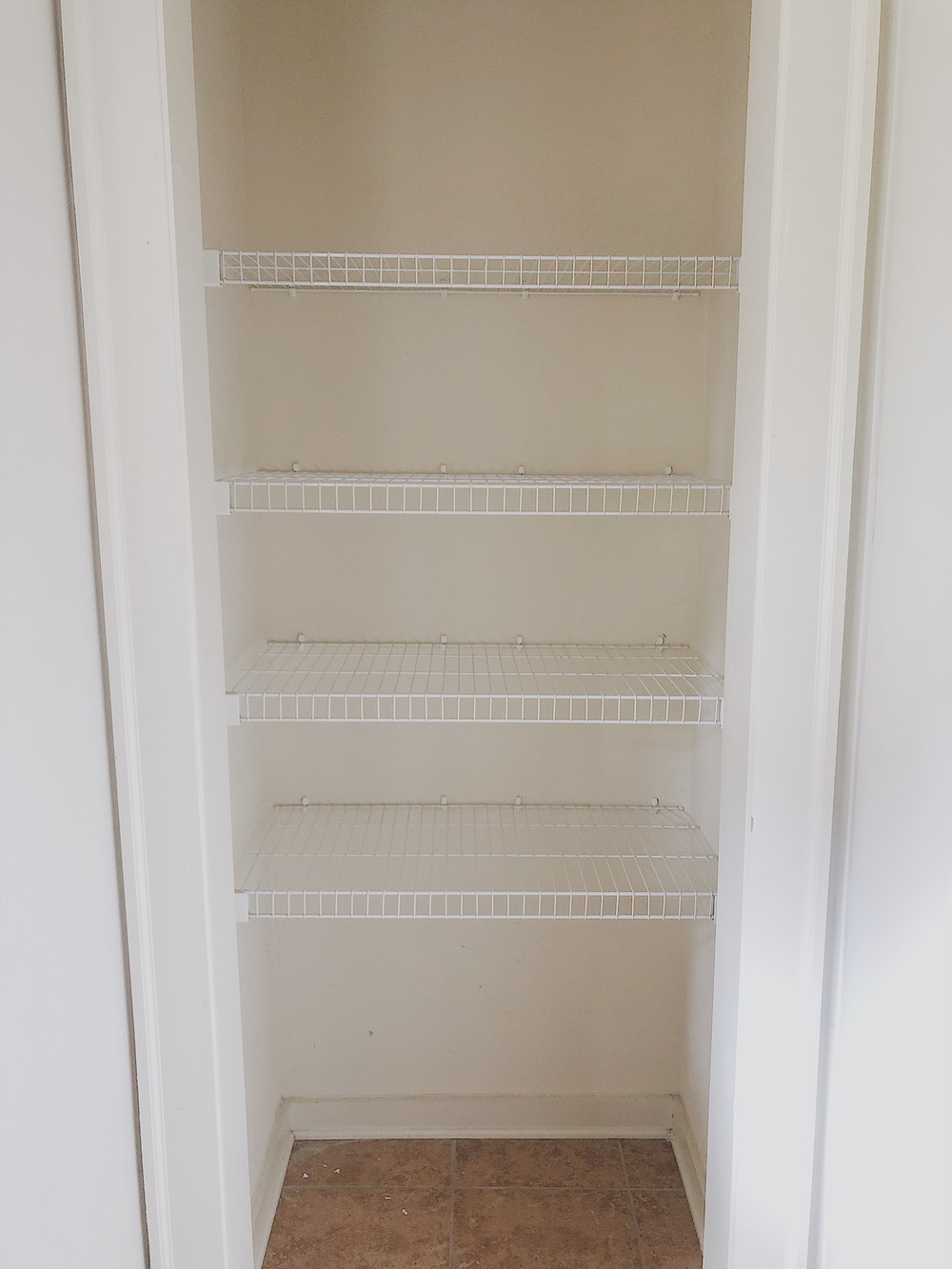 By the time she was finished shorting through everything, she had a large "giveaway" pile that included those pillows and linens she no longer used. In fact, when all was said and done, Brendt had three large bags of items to donate!
She also threw away several broken and mismatched containers, any expired medications and other unwanted items that could not be donated.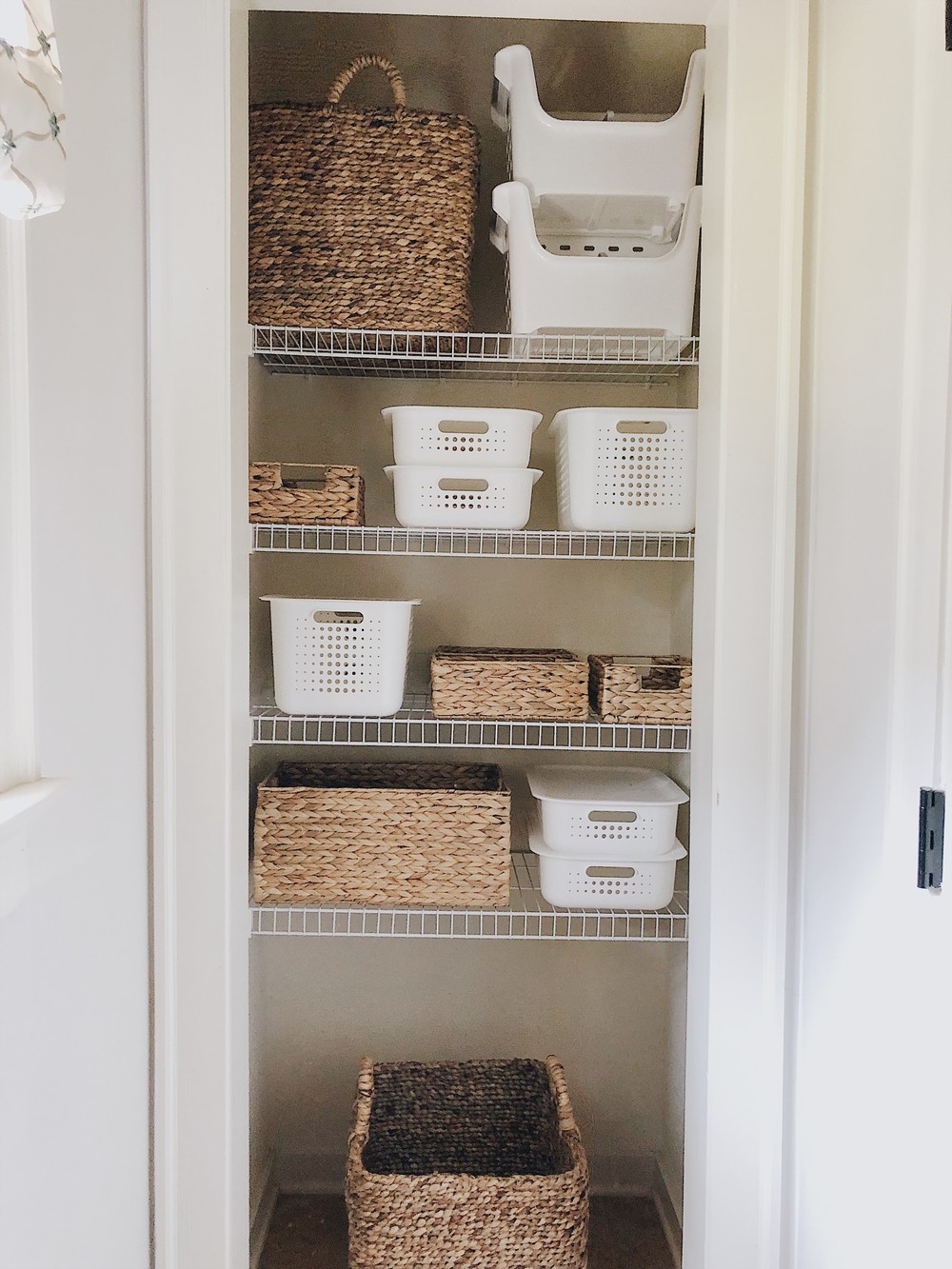 Then it was finally time for the fun to begin! For the items she intended to keep, Brendt had a great time deciding how she wanted to arrange them. "I found so many amazing baskets, plastic containers, a first-aid kit and other pieces from The Container Store. I just knew they were going to bring me the look and functionality I had been hoping for!" she says.
Even better, Brendt discovered she had a lot more space in her closet for things that were being stored in other areas of the home. For instance, some of her family's most frequently used over-the-counter medications had previously been stored in their kitchen cabinet, but she was able to move those to the bathroom closet after discovering how much more room she had.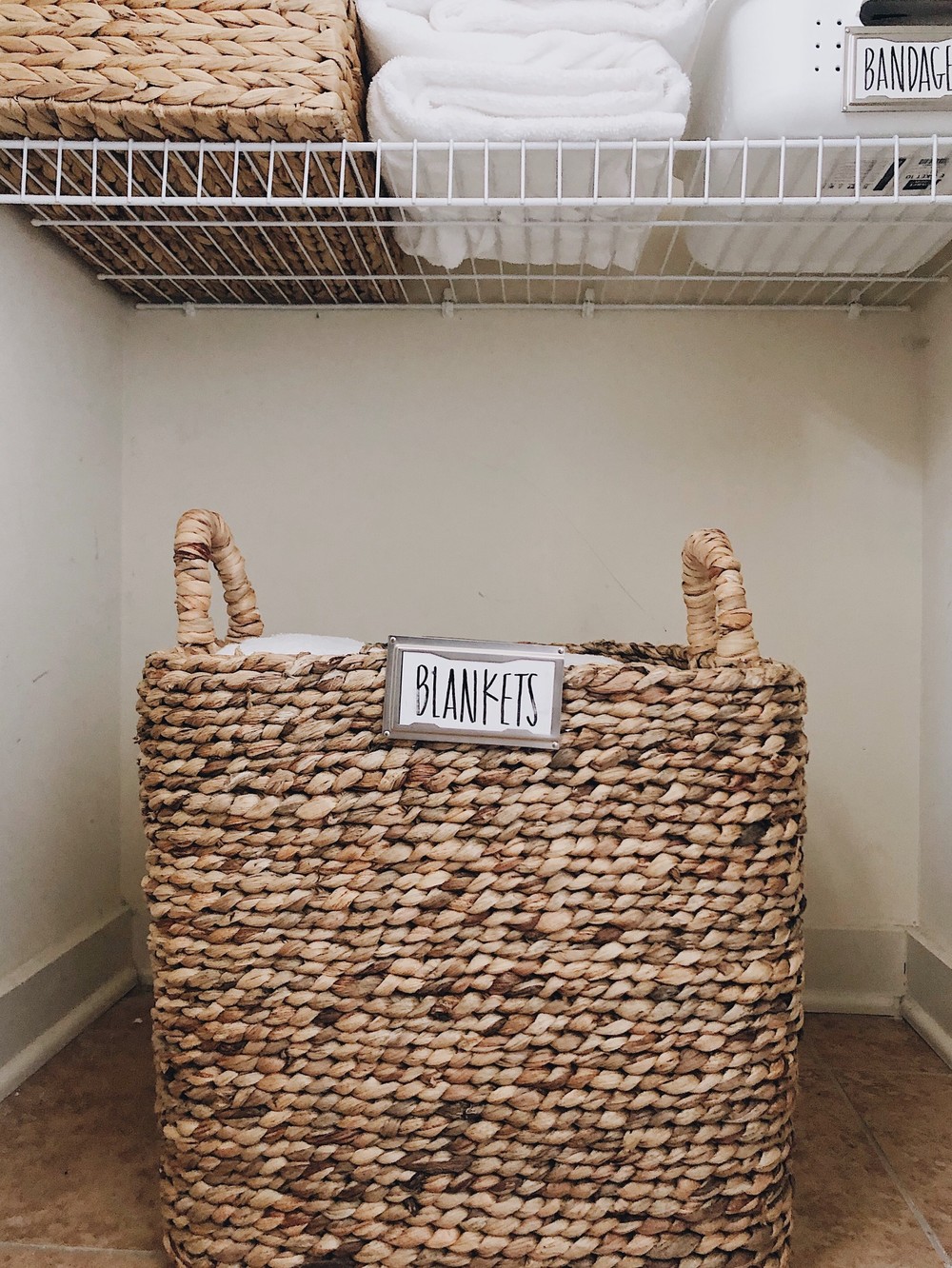 The top shelf of the closet was perfect for storing lesser-used items, while the floor provided ample space for the large Braided Water Hyacinth Storage Cube with Handles that she fell in love with. In fact, she loved them so much, she got two, labeled them and filled both with extra linens for house guests. The Divided Stacking Baskets were the perfect solution for maximizing vertical storage space, and they were used to keep some items out of her children's reach. Plus, the removable divider was another bonus, allowing for more flexibility in the future.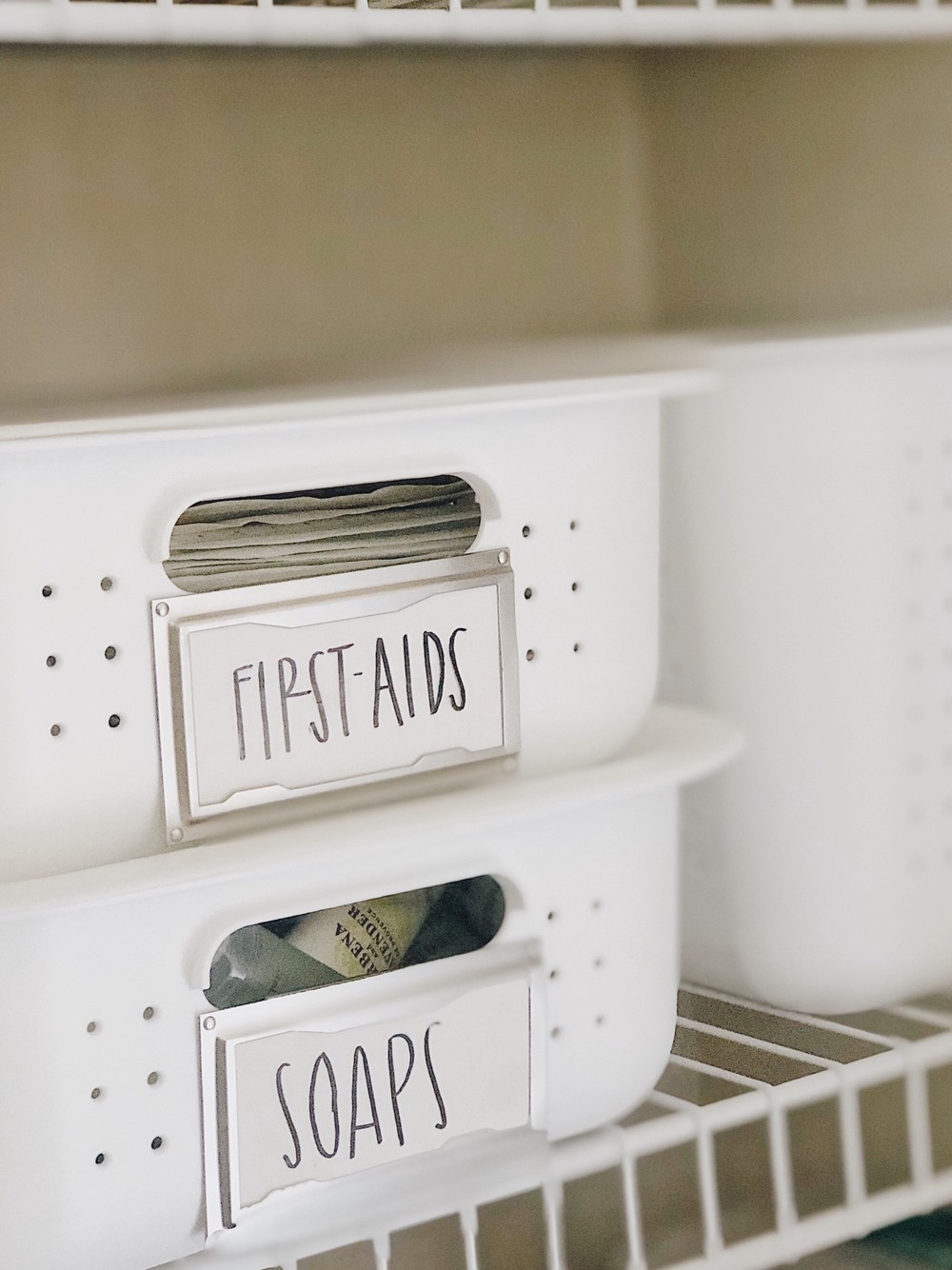 For items on lower shelves, Brendt went with the sleek look of the White Nordic Storage Baskets with Handles. The optional lids also added a degree of child-proofing. She used the large baskets for bandages, braces, travel items, and extra medication, while the smaller ones were used for extra medical supplies and other miscellaneous items.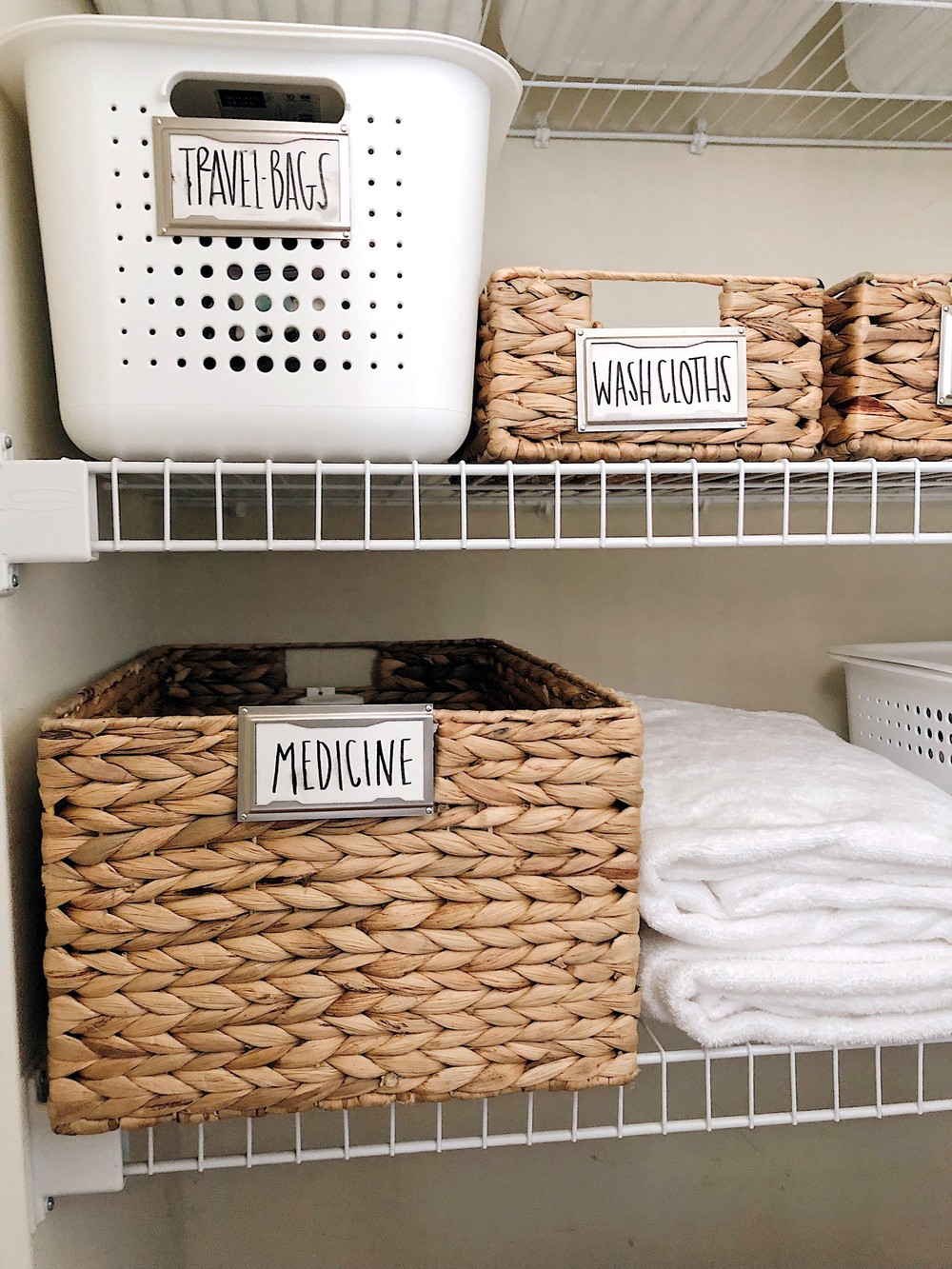 Next up were the X-Small Water Hyacinth Bins. Brendt loved their aesthetic appeal, and their low profile - which make it easy to view and access the contents. She used them to hold items such as washcloths and bottles of nail polish, and they are easily accessible to the children. All the family's over-the-counter medications were stored in a Large Water Hyacinth Bin on an upper shelf.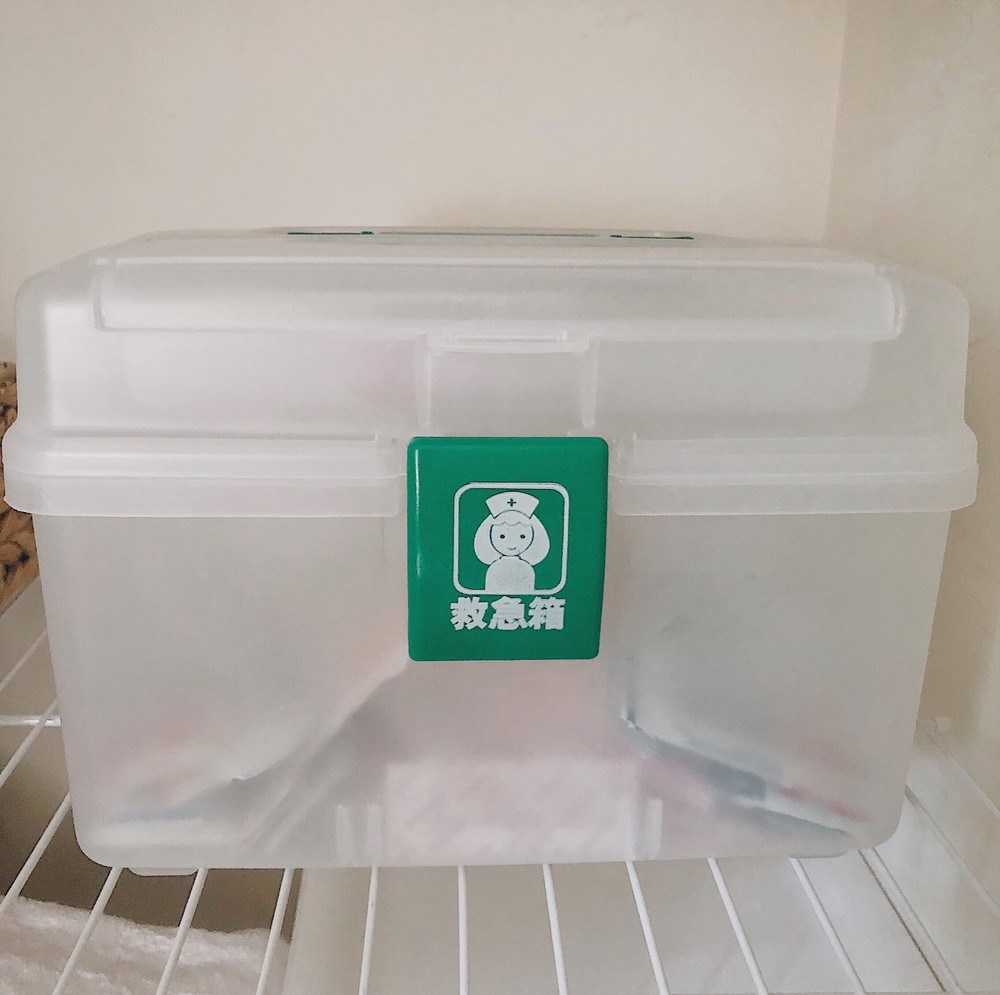 Brendt admits the addition of the First Aid Case was long overdue, especially from their babysitters' point of view. "Can you imagine being a babysitter in the 'before' closet and trying to find a bandage for a child?" she says. "It would've been very tricky and time consuming! Now, anyone can get to first-aid items immediately, and the handles make it easily portable."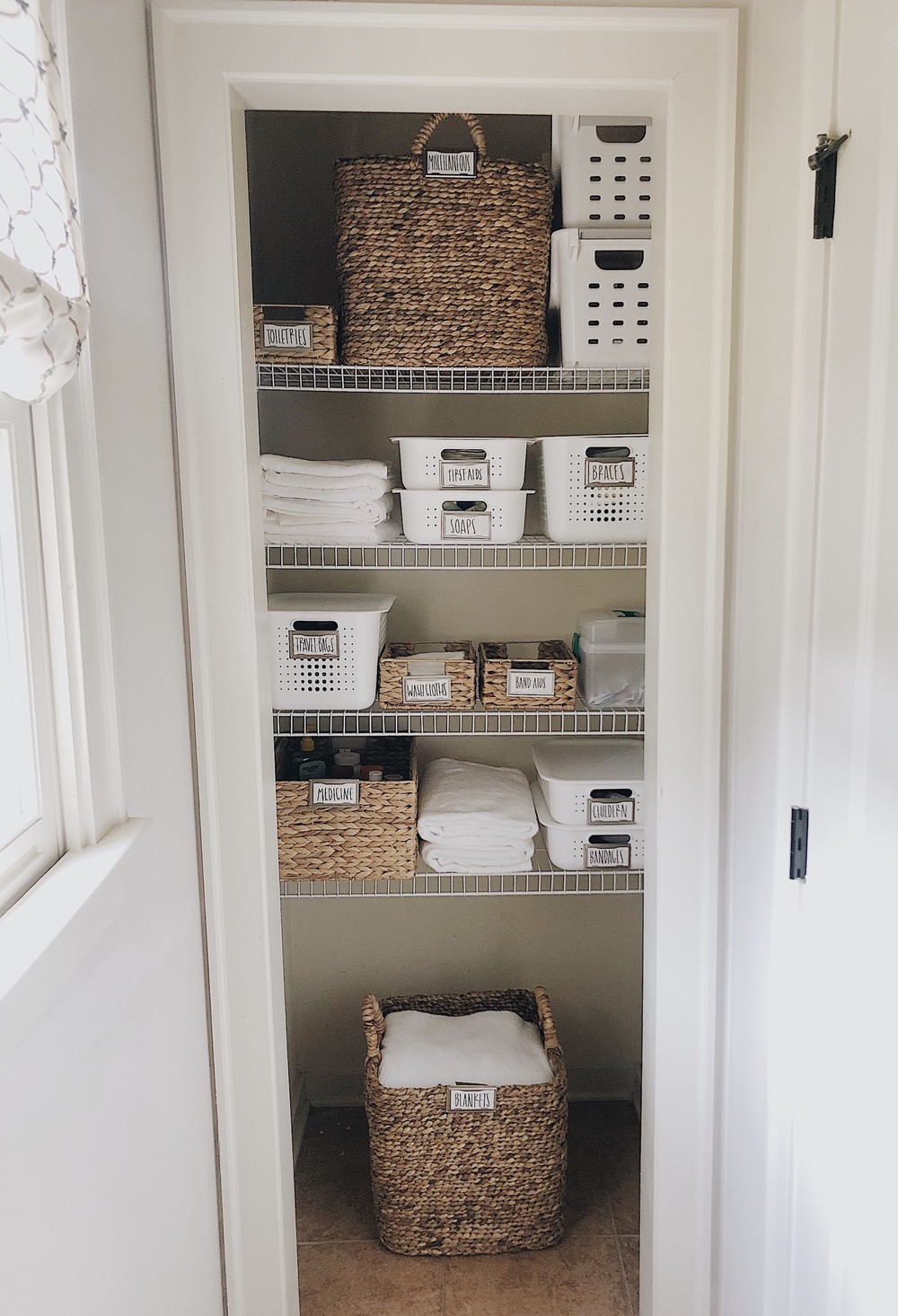 Now that she has completed this project, Brendt is absolutely thrilled with the transformation. "Our multi-functional bathroom closet works great for our family and looks streamlined at the same time!" she says happily. "This transformation has again sparked my desire to tackle other 'eyesores' and poorly organized spaces down the road because of the difference it makes in our day-to-day life." Her children, she adds, can now walk into the bathroom, open the closet, and find what they need immediately. The end result is a saving time AND money! Now who doesn't need that?
(Get the full story here, or follow Brendt on Instagram for even more organization inspiration!)