After recently tackling her bathroom closet's organization issues, blogger Brendt Blanks (She Gave It A Go) decided to work on another organizational "eyesore"--her fridge and freezer! Because these tend to be some of the most frequently-used areas of any home, it's easy for them to get messy very quickly, and with her family it was no exception. "With four children, our fridge and freezer had gotten out of control," she says. "It was difficult to see what we had in there, which meant I was overbuying certain groceries. My children would often complain about not having something, when in reality we DID have it--we just couldn't find it!"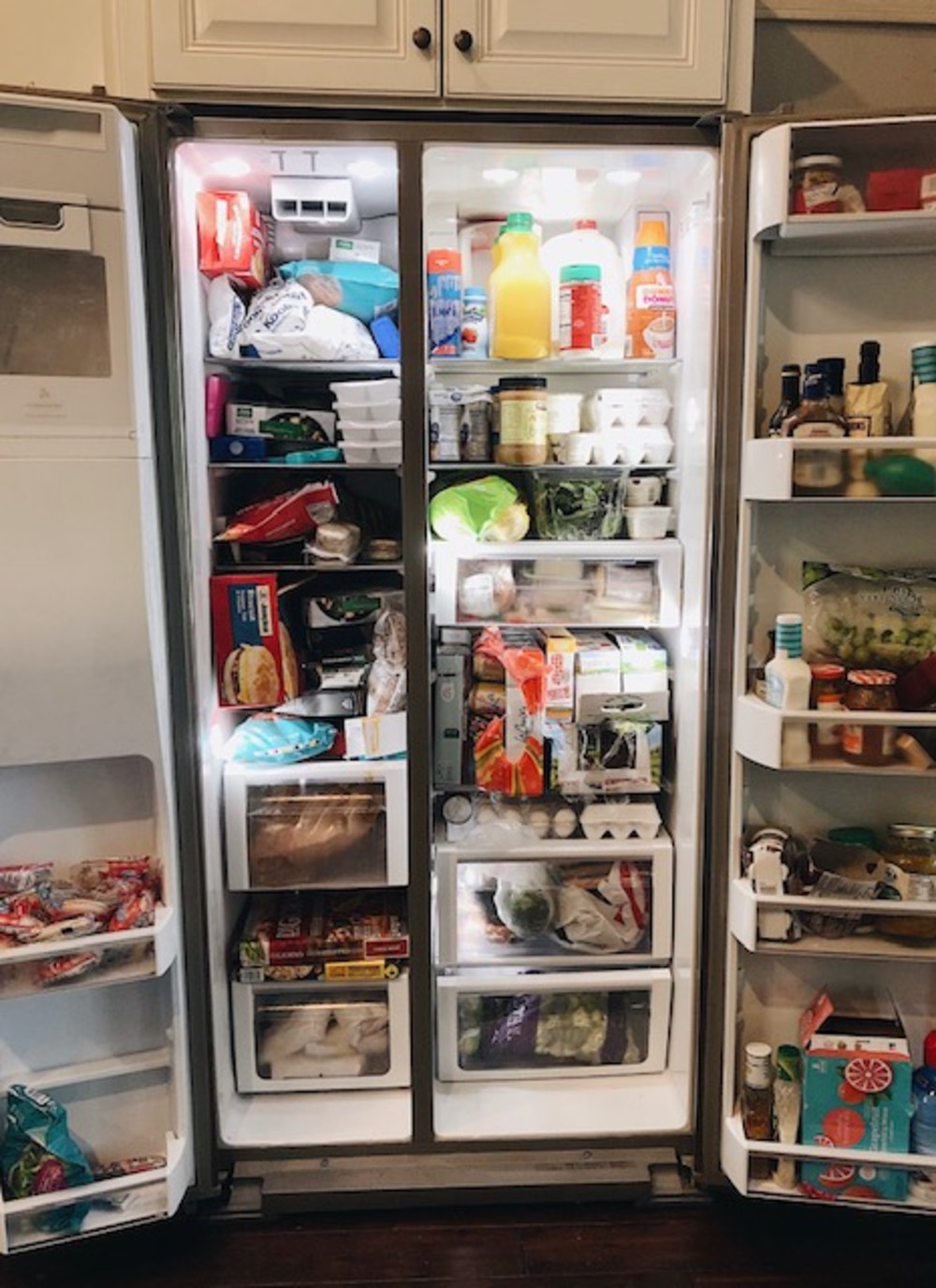 As someone who undertakes a lot of her own organizing challenges, Brendt admits that showing the "before" photo is a bit humbling. But once she took a step back and surveyed the inside of the fridge, her first step was to remove the all of the contents and toss out any expired items.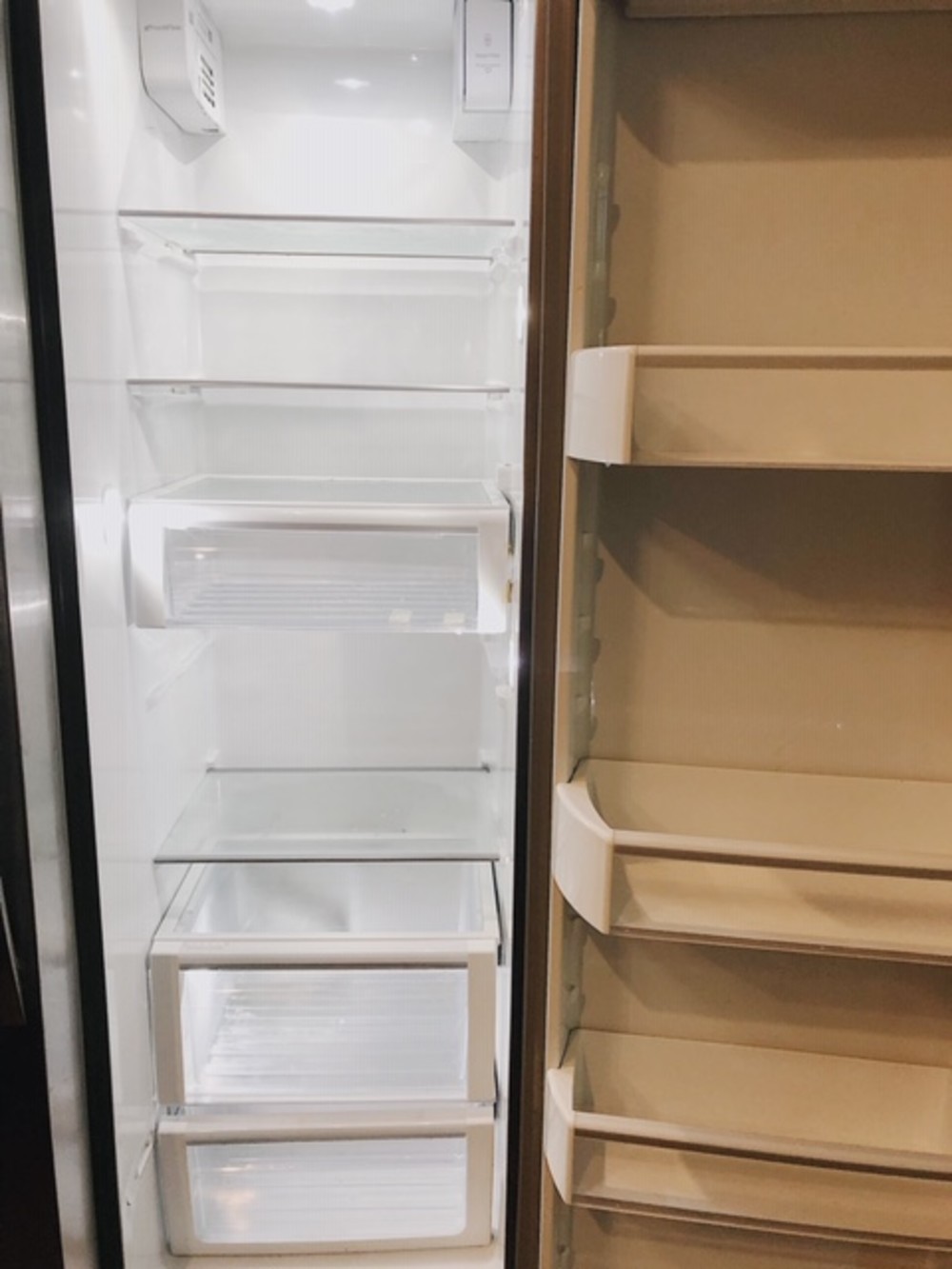 Then, she grouped together the like-items that would remain. These items included fruit, canned drinks, water bottles, yogurt, deli meats and cheeses, and juice boxes, as well as various other snacks. "Now that I had my sorted piles, it was time to have fun!" Brendt says happily. "I had so many fantastic products from The Container Store to give me the look and functionality I had been hoping for, so I began placing them in the fridge."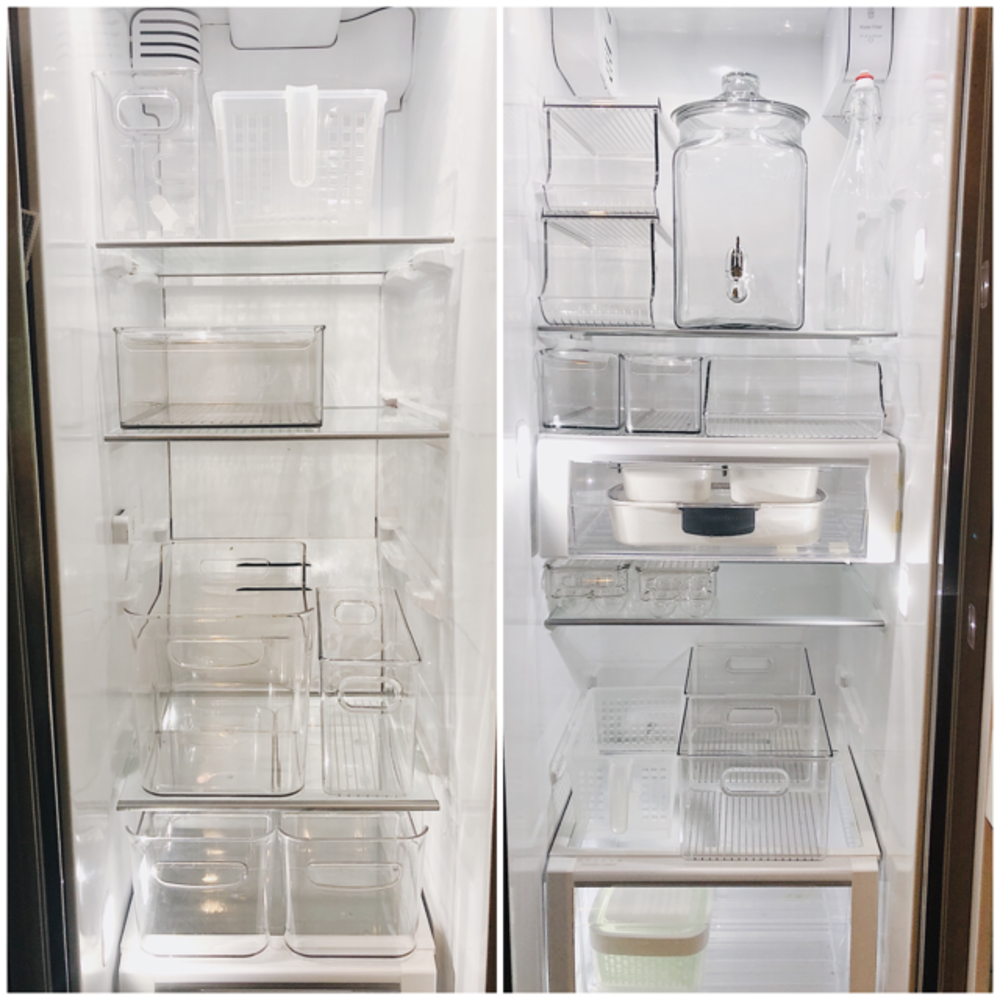 Brendt was careful to place each item exactly where it needed to go. (For example, her children's snacks would need to go on the lower shelves to they could access them with ease; beverages and glass containers would need to be on higher shelves.) To keep the whole family hydrated throughout the hot summer months, she used the Anchor Hocking 1.5 gal. Glass Drink Dispenser and filled it with water and fresh fruit. For orange juice, she opted for the Giara Glass Bottle, and stored canned drinks in the InterDesign Linus Soda Can Organizer. "The soda can organizers with shelves can stack, doubling our amount of beverages being visible, and my children love that they slide out like a vending machine," Brendt says. As for bottled water, she used the InterDesign Linus Water Bottle Holder.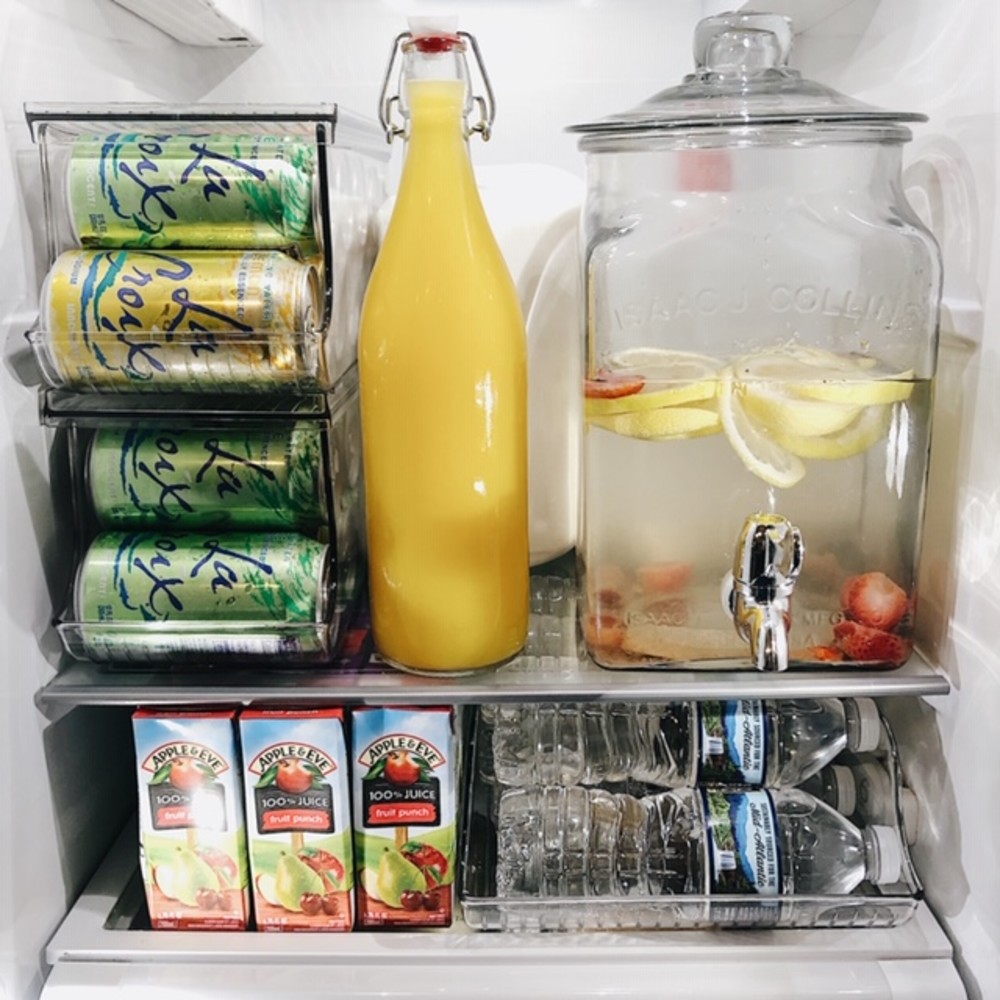 The kids' snacks posed their own organizational challenge. They would need to be stored in clear, easily-accessible bins, so Brendt chose InterDesign's Deep Fridge Bins and Pantry Bins. "The more narrow, rectangular bins were used for things like applesauce pouches and cheese sticks, and we put yogurt and smoothies in the larger square-shaped bins," she explains. "And in the drawer below that we placed an OXO greensaver Produce Keeper." The Produce Keeper safely stores fresh produce--grapes, strawberries, etc.--and prevents them from spoiling, cutting down on food waste.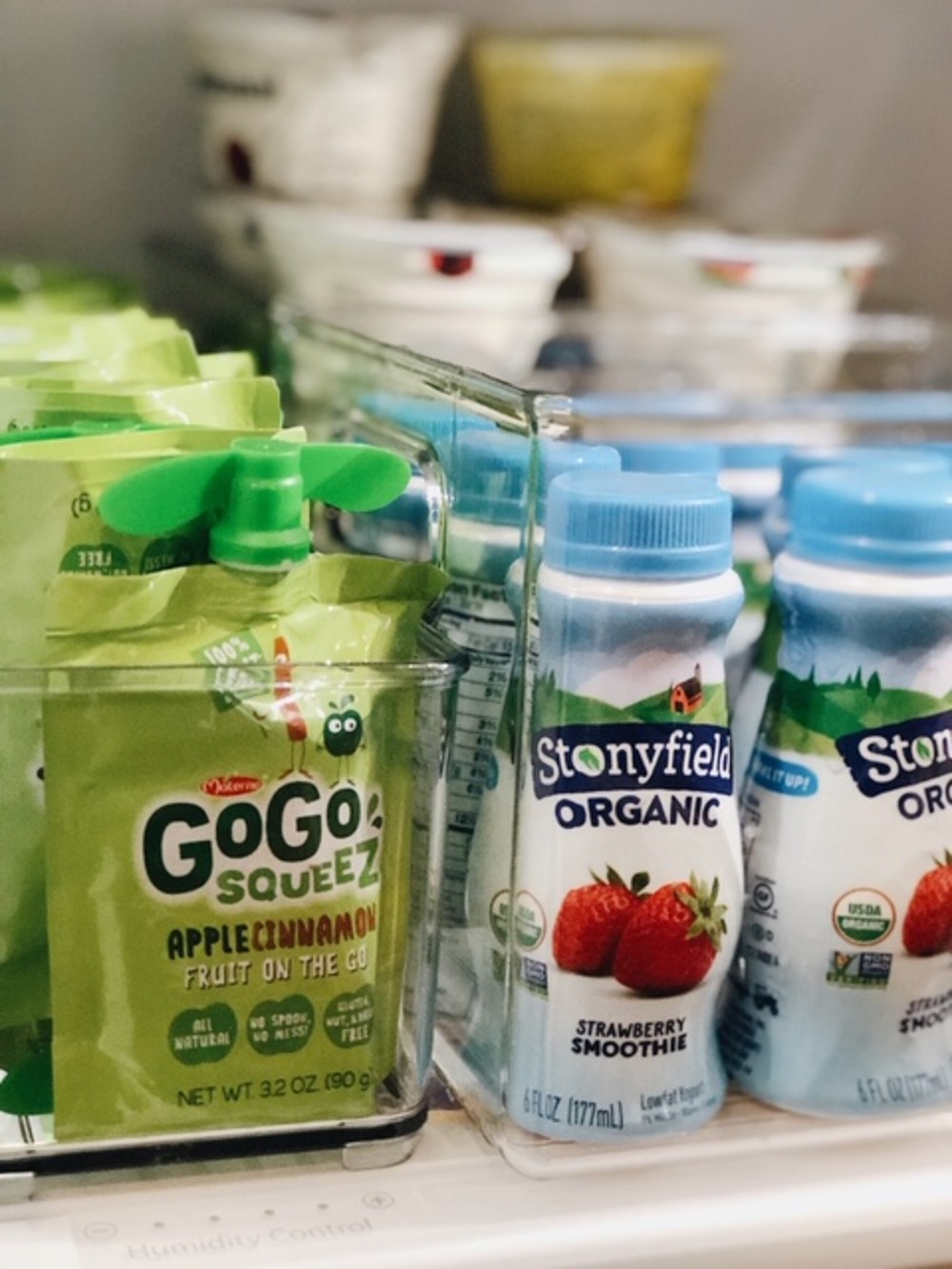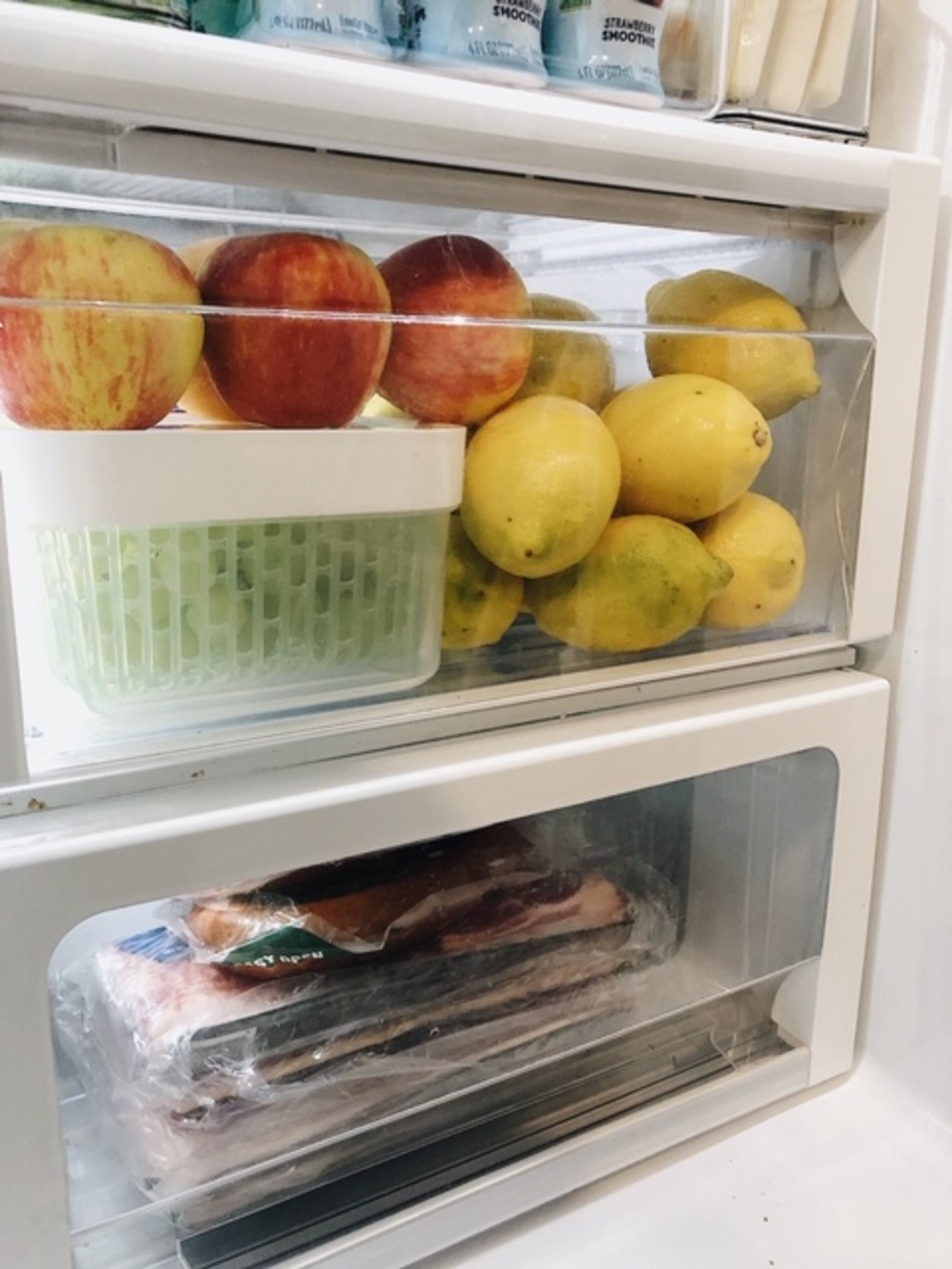 For the deli meats and cheeses, Brendt employed the ProKeeper Deli Containers. The bigger containers were used for cold cuts and the mini containers were used for sliced cheese, and she loves how they're easy to open and keep their contents fresh. "They're so pretty, too! Something about making sandwiches with these containers feels much more desirable than opening up plastic bags!" she raves.
To continue the "streamlined look" throughout her fridge, Brendt now stores the family's eggs in the InterDesign Linus Fridge Bins Egg Holder. Made from clear Resipreme plastic, they each keep up to 14 eggs safe and secure, and the built-in handles make them easy to take out of the refrigerator.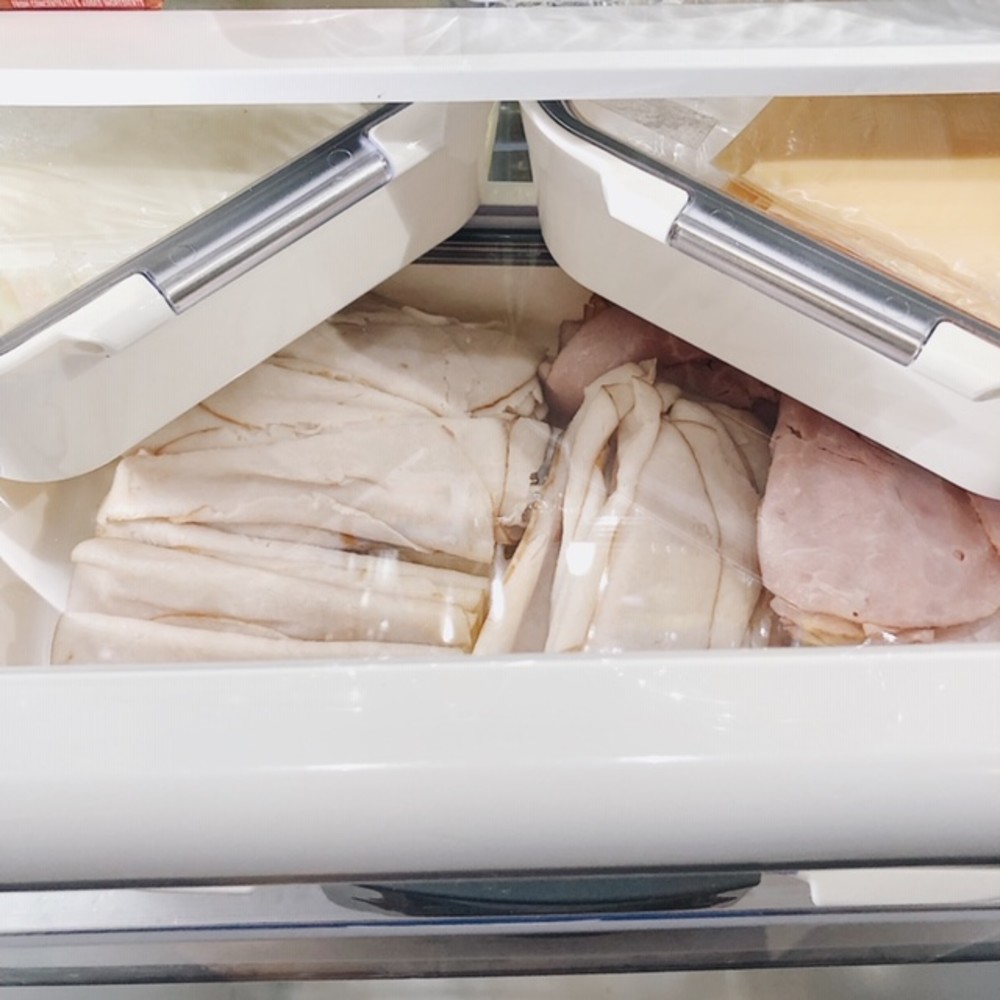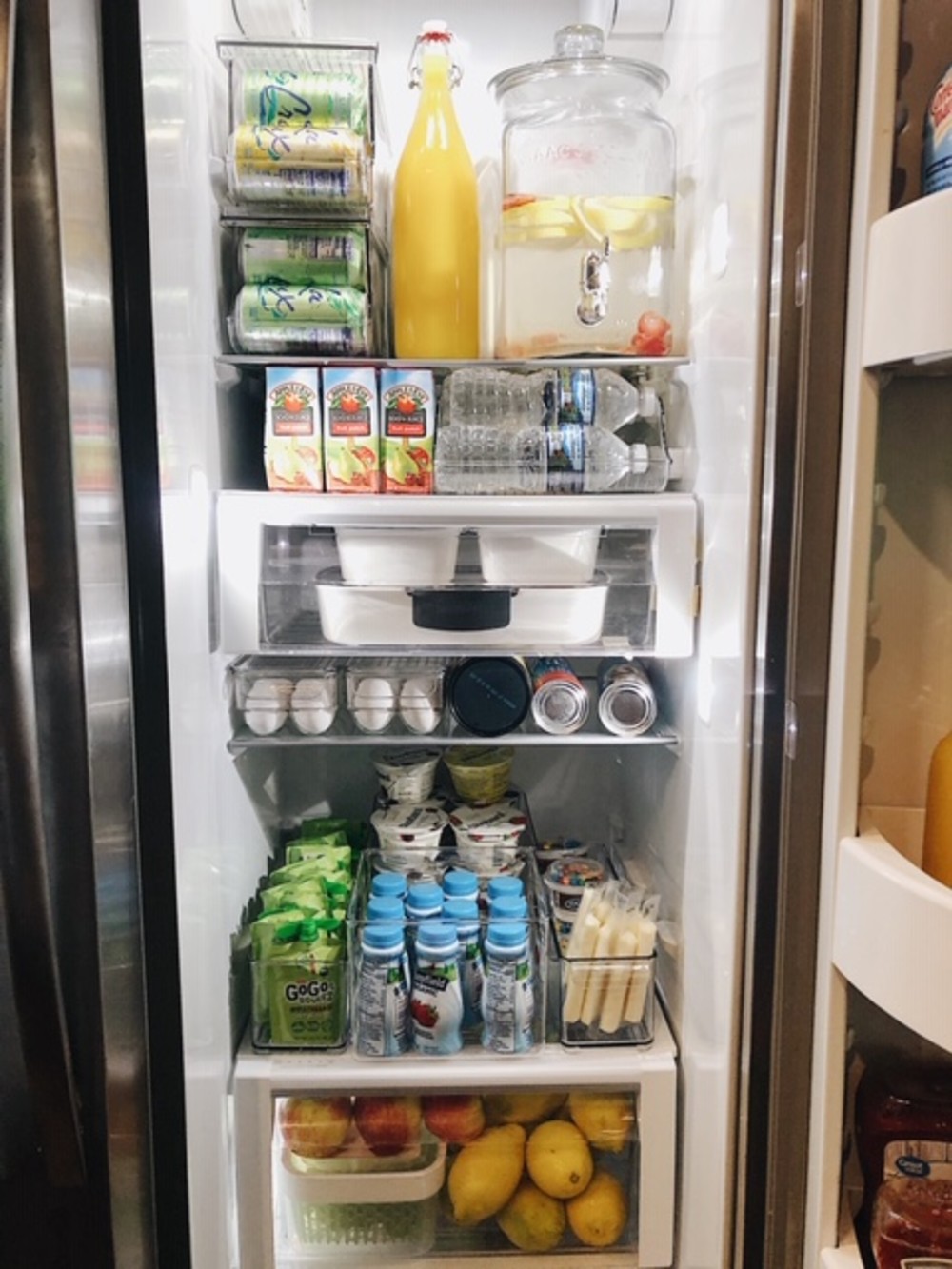 After Brendt was done with the fridge, she also had a lot of fun working on the freezer. Once again, the first step was to empty the contents and assess what to keep and throw away. "When I removed everything, I discovered that many items needed to be thrown out because they were freezer-burned or not being eaten," she notes. To further prevent food waste and overbuying, she again opted for a handy selection of clear bins.
Sausage biscuits and other breakfast items were placed in InterDesign's Linus Divided Freezer Bins. The bins' dividers are removable, allowing Brendt to adjust the storage area as needed. For other frozen foods, she chose the Clear Handled Storage Baskets and InterDesign Linus Deep Fridge Bins. The appeal of these products, she says, are their ease-of-use: "All of these items are very light-weight, making them easy to get in and out of the freezer."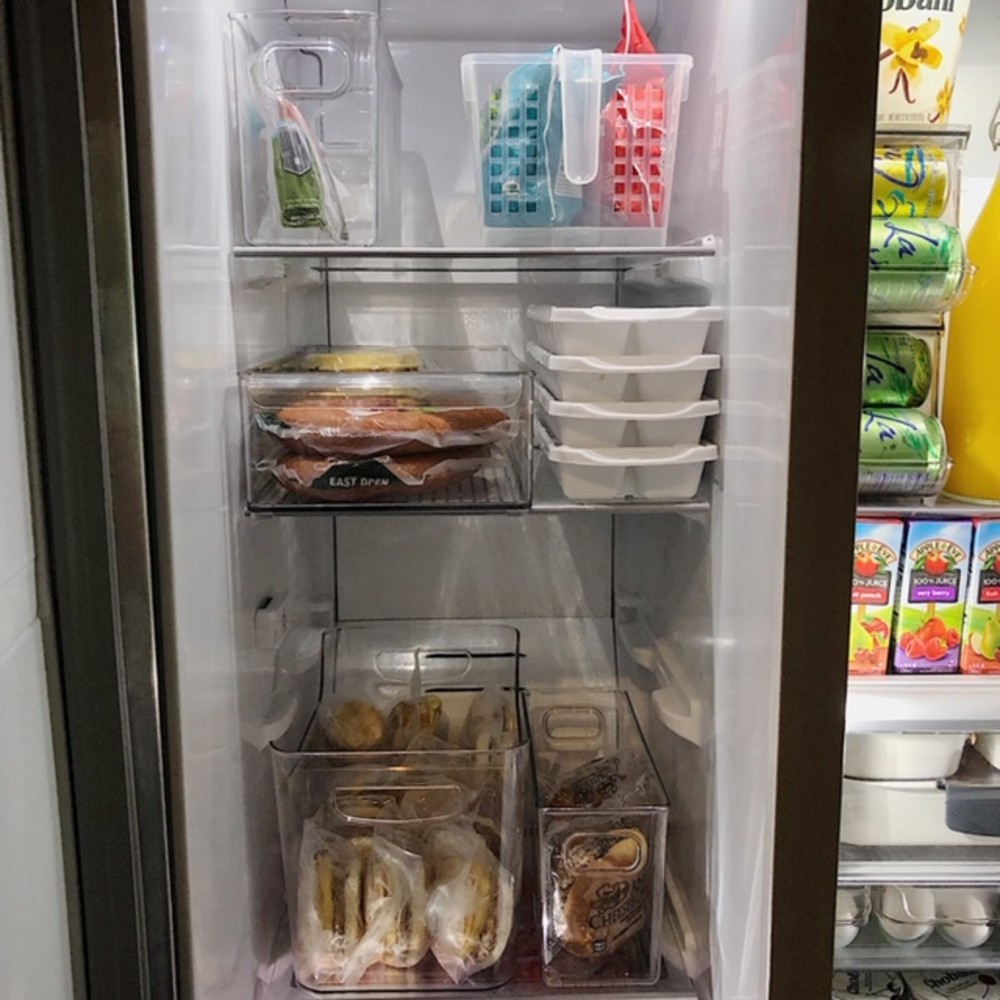 If the "before" stage was messy and disorganized, the "after" stage left Brendt's whole family smiling and saying "WOW"! "When I woke up the next morning and opened our newly-organized fridge, it was such a wonderful way to start the day," she says. "These products' maximum functionality really met our family's needs. Plus, it's so nice to not have all the bulky food and drink boxes, but rather empty them into containers that give it all a much cleaner look. Even though it may be a funny thing to say about a fridge, can I just say that it looks really pretty?! I LOVED the way this project turned out!"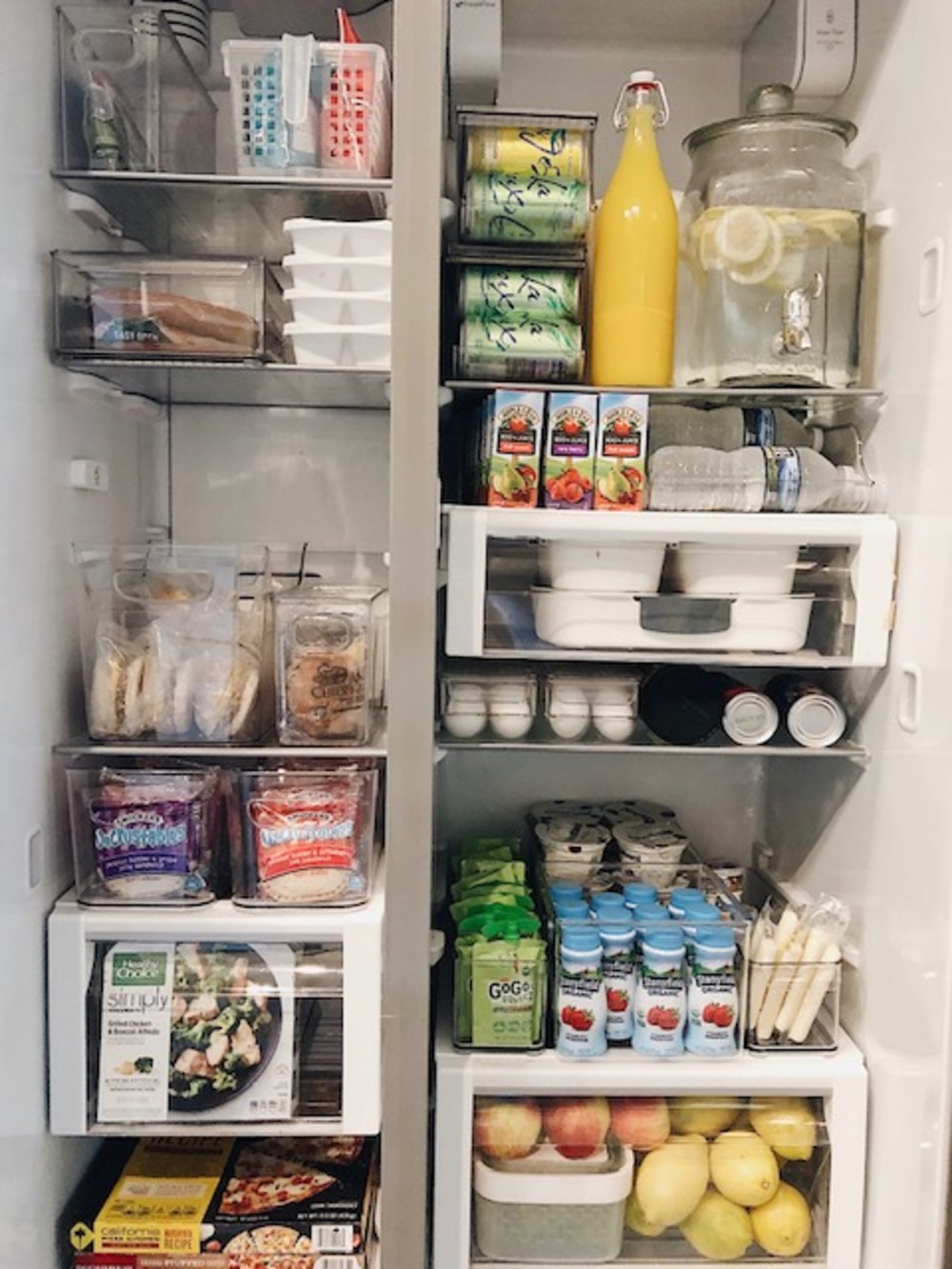 For more inspiration and tips, head to Brendt's Blog and Instagram.