Smelling Like A Rose - Laundry & Cleaning Tips
Share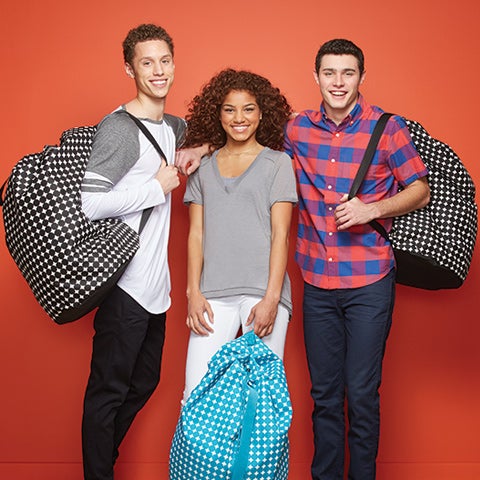 With more than 30 years of experience as the storage and organization experts, we've come up with some creative solutions for saving precious space and time.
We also love to hear from customers like you about how you stay organized.
Read up on our expert tips and then share your own!
One of the biggest transitions from home life to dorm life is having to clean up after yourself. This applies to almost every aspect of college from bedroom to shower to laundry. You'll have to be accountable for yourself, but sometimes your bunkmates as well! Here are a few tips to help.
Odor Eliminators
Between eating in your room, piles of dirty clothes, windows that might not open, and taking out the trash, your dorm might not smell tiptop all the time. To make your room smell better, try air fresheners or odor eliminators. These are two great options depending on you and your roommate's preference. If the distinct scent of an air freshener isn't right for you, an odor eliminator that neutralizes odors might be just what you need to make your room smell fresher.
Cleaning Supplies Quick Pack
It's always a good idea to bring cleaning supplies to the dorm, but keeping them organized and handy is key to really using them. One trick is to create a quick-grab cleaning supply pack by placing supplies together in a bucket or other container. Be sure to include glass cleaner, wipes, and old towels or a microfiber cloth that can be used wet or dry. And don't forget to hang a small dust brush and dustpan nearby.
Laundry
Chances are, you won't do your laundry quite as often as you did at home! By doubling up on sheets, pillow cases, body towels and wash rags, you can give yourself a little leeway between trips to the laundry facility, and a lightweight hamper or drawstring bag in a stand makes the task of collecting and transporting your laundry easier from the start.