I am trying very hard NOT to buy anything 'made in china' and let me tell you it is very hard! I am fine with items made in USA and Europe and I love Sistema because it is made in New Zealand.
1 year ago
by
San Jose, CA, USA
0
out of
0
found this question helpful.
Was this helpful?
helpful
0
unhelpful
0
http://answers.containerstore.com/answers/1626/product/10022945/question/1598145/undohelpfulness.djs?format=embeddedhtml&sessionparams=__BVSESSIONPARAMS__&return=__RETURN__&innerreturn=http%3A%2F%2Fanswers.containerstore.com%2Fanswers%2F1626%2Fproduct%2F10022945%2Fquestions.djs%3Fformat%3Dembeddedhtml%26scrolltotop%3Dtrue%26expandquestion%3D1598145&user=__USERID__&authsourcetype=__AUTHTYPE__&submissionparams=__BVSUBMISSIONPARAMETERS__&submissionurl=__BVSUBMISSIONURL__
Answers
Answer:Â 
This product is made in China. You may want to look into our Made in the USA section of our website. We have recommended a couple of products made in the US for snack storage in the Product Recommendations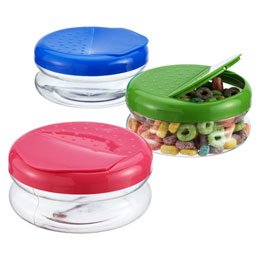 (
9
)
1 year ago
by
0
out of
0
found this answer helpful.
Was this helpful?
helpful
0
unhelpful
0
http://answers.containerstore.com/answers/1626/product/10022945/answer/1465523/undohelpfulness.djs?format=embeddedhtml&sessionparams=__BVSESSIONPARAMS__&return=__RETURN__&innerreturn=http%3A%2F%2Fanswers.containerstore.com%2Fanswers%2F1626%2Fproduct%2F10022945%2Fquestions.djs%3Fformat%3Dembeddedhtml%26scrolltotop%3Dtrue%26expandquestion%3D1598145%26expandanswer%3D1465523&user=__USERID__&authsourcetype=__AUTHTYPE__&submissionparams=__BVSUBMISSIONPARAMETERS__&submissionurl=__BVSUBMISSIONURL__