< Return to Product Page
Customer Reviews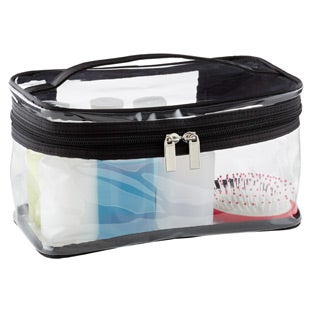 Train Case
Overall Rating:
Customer Reviews
Great for long trips
This case easily holds enough products for a long trip for two people. I also really like the flat bottom. It is very stable and doesn't tip over like most of my other travel cases.
June 21, 2014
very nice
Very nice quality. I wish it had come with a tray (to organize items), but I happened to have one that fit perfectly.
April 28, 2014