< Return to Product Page
Customer Reviews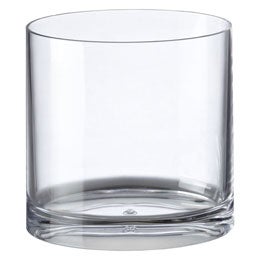 Oval Acrylic Wastebasket
Overall Rating:
Customer Reviews
Oval Acrylic Wastebasket
2
2
oval acrylic wastebasket
Aside from being TINY, it started to crack and chip without my ever having dropped it. 'Very strange. It is nearly split in two.
January 7, 2014
Not what expected!
I bought this wastebasket to replace an existing acrylic basket. Although the quality of this basket is A+, it is far too small to be that useful. I put it beside my bed, more for decoration.
March 31, 2013