< Return to Product Page
Customer Reviews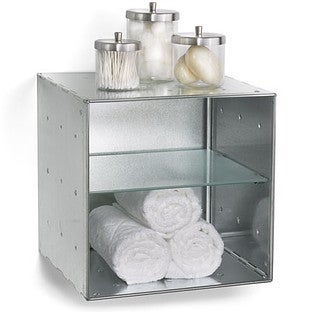 Wall-Mounted Galvanized QBO Divided Steel Cube
Overall Rating:
Customer Reviews
Wall-Mounted Galvanized QBO® Divided Steel Cube
2
2
Awesome modular storage! Highly recommended
I LOVE these cubes - they are so versatile, easy to put together and reconfigure. I currently have them storing my jeans and shoes making everything so easy to see!
March 8, 2014
owned for 10+ years
I purchased 4 of these cubes when I lived in a small M-street duplex in Big D over 10 years ago. Since then, they have been a coffee table, stored kitchen stuff, held CDs and served as bathroom storage in the hall. They are versatile and can be configured in many ways. I have the shelves, doors & wheels...although I haven't used them all the time. I have more than gotten my money's worth.
July 10, 2010