< Return to Product Page
Customer Reviews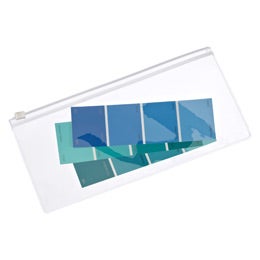 ClearView Zip File Case
Overall Rating:
Customer Reviews
ClearView Zip File Case
2
2
Perfect for coupons and receipts
I have two of these in my purse. I use one for groupons or store coupons that come in the mail and the other is for receipts. Keeps me organized and keeps the clutter down in my purse!
June 26, 2014
Very Handy
Purchased two of these for use in my car. Keep restaurant coupons in one. Registration, insurance cards and car wash tickets in the other. Nice weight material, smooth slide closure and you can quickly grab the one you need from the glove box because they're clear. Something tells me I'll probably come up with more situations in the future when these will be helpful.
May 11, 2014