< Return to Product Page
Customer Reviews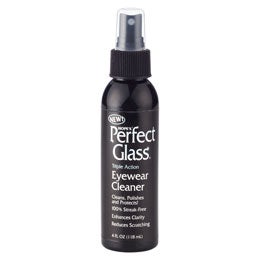 Hope's Eyewear Cleaner
Overall Rating:
Customer Reviews
Hope's Eyewear Cleaner
3
3
This stuff really works!
This eyeglass cleaner works wonderfully! My glasses have never been cleaner! Just be sure to use a very soft cloth (such as microfiber) to keep the lenses scratch free. Great stuff!
December 26, 2013
I can see clearly now!
Hope's Eyewear Cleaner is no hype. I had given up hope of finding an eyewear cleaner that would do the job without streaks, but then I found Hope's Eyewear Cleaner at The Container Store. I can see clearly now!
April 18, 2013
Best Eyeglass Cleaner EVER
I never bothered to buy eyeglass cleaner because I would normally just use a soft cloth to wipe the 'stuff' away. I saw this in the store and thought about trying it, plus it was less than $5! I absolutely LOVE this eyeglass cleaner. It doesn't leave any streaks and I already found that I didn't have to clean my eyeglasses as often anymore. A must have for everyday eyeglass users.
March 19, 2013