< Return to Product Page
Customer Reviews
OXO Good Grips Rectangular POP Canisters
Overall Rating:
Customer Reviews
Rated

4.8

out of

5

 by

80

reviewers.
Rated

5

out of

5
 by
tigger2
Great Product
I have purchased these in the past and like how easy they are to clean. Also, these canisters are air-tight, and are space efficient as advertised.
December 13, 2016
Rated

5

out of

5
 by
Emilija
Good Grips Rectangular POP canisters. They Rock!
I bought many of these canisters for storing lentils, nuts, flours and grains. They look so uniformed and beautiful. The rectangular shape containers I like so much better than square shaped ones. They are so much more comfortable to hold. Besides they are very airtight and safe from bugs and moisture. I love these canisters and highly recommend them to others.
October 1, 2016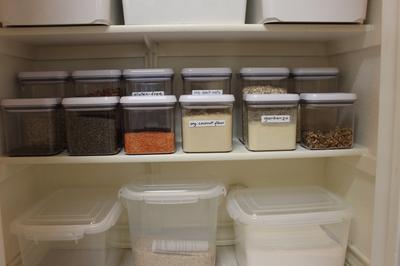 Rated

5

out of

5
 by
snowleopard
Perfect
I bought three of these after my sister-in-law raved about hers. Add my rave. These are solid and great looking. The cover, with its great seal, is a pleasure to work; a distinct satisfaction is both closing and opening with such ease and efficiency. I'll be buying more, absolutely. I also bought the labels - because I'm an organization nut and care for looks as well as function - and love those as well.
March 2, 2016
Rated

5

out of

5
 by
makingitbetter
Organizing in 2016
Good Grips OXO canisters are "clearly" wonderful for getting things in order and in place for storing, finding and eating. Just open the pantry, locate a food choice, grab it and be good to go for breakfast, lunch and dinner. These plastic canisters come in a variety of sizes and are stackable and secure. Food is stored safely with the pressure silicon seal and the contents are easily attainable with a press of the super large top button. The simple design is neat and efficient. Oh, how delightful to open the pantry and see a nice, clean organized closet!!
January 15, 2016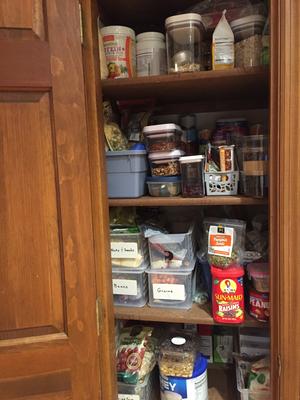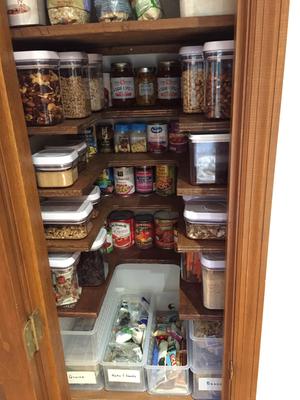 Rated

5

out of

5
 by
Marthur
Excellent storage canisters!
Theses containers are great! I didn't know which to choose because of the container stores endless options but I couldn't be happier. They seal is great for food and keeps everything fresh and the square size fits perfect in the space.
January 6, 2016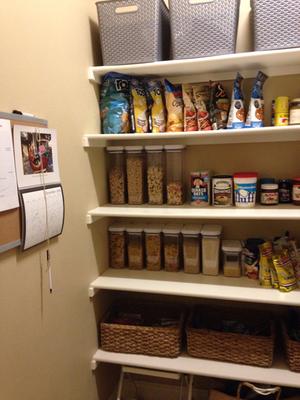 Rated

3

out of

5
 by
Terryfic5
Difficult to grip this "Good Grips"
I love the mechanism for closing this storage box. It is lightweight, and the lid is easy to lift and unseal. Unlike the Good Grips POP Cereal Dispensers, there are no indentations to help you get a good grip on the canister. I've dropped mine twice (one filled with rice; the other with powdered sugar). One opened on contact with the floor. The other one did not.
December 14, 2015
Rated

5

out of

5
 by
OrganizedValueShopper
Best Find For Food Storage Ever
These canisters are the best thing that happened to food storage! We love them. I can see how much Inventory I have at a glance. WE use them for pasta, coffee, flour, candy, cookies, nuts etc. My goal is to get our whole pantry full of these canisters!
February 12, 2015
Rated

5

out of

5
 by
JUDITHJ
Best Airtight Container
I absolutely Love, Love, Love these containers. So easy to use, stack nicely and keep things fresh. Being airtight and so easy to use....I can't get enough of them!
August 25, 2014
Rated

5

out of

5
 by
ChicagoCityMom
Keeps Coffee Beans Fresh!!!
I use this to keep my coffee beans fresh! Works great! Coffee tastes fresh every time and extends the shelf life of the whole beans. Worth the investment in a good, solid container!
April 27, 2014
Rated

5

out of

5
 by
Gigi1180
Very handy & open easy
Got these as a gift and loved them. Loved the ease of opening by pushing the top alone and re-sealing w/ pushing the top down. Being clear lets me see what I got inside.
April 25, 2014
Rated

5

out of

5
 by
MistyThomas
Multi-purpose...
These containers have made my baking "child proof"...my children can't open the containers to make a mess, and yet I can find the time to bake when all of my ingredients are so easy to find and quantities are evident immediately...the seals have kept everything extremely fresh and even look nice on the shelf!
April 15, 2014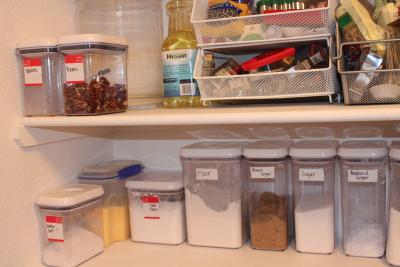 Rated

5

out of

5
 by
MayraO
Beautiful and Functional
Not only do these canisters look great, they're great at keeping food fresh. I love that they're clear so the food inside is really easy to see. They're a little pricier than other canisters but they're very high quality and I see them lasting for many, many years. The investment is well worth it.
April 14, 2014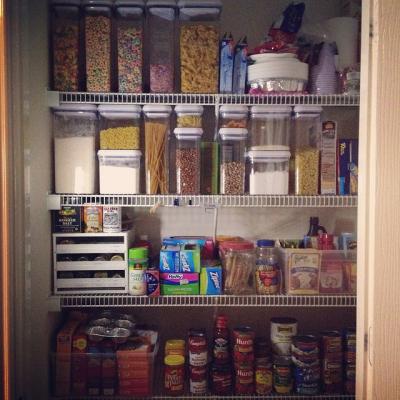 Rated

5

out of

5
 by
iheartstorage
Loved more than I expected!
Bought one of the large ones for cereal. Was not sure it would be worth the time transferring from the original cereal box, but so glad I got this! Plan to get more! Compliments from my husband and my brother, too!
April 9, 2014
Rated

5

out of

5
 by
Kemy
What can I say?
I really thought they would take up too much space but I couldn't be more wrong! They worked out perfect!
March 12, 2014
Rated

5

out of

5
 by
tasha1
my tea drinking organized.
The pop top canisters that I bought fit in my tea drawer and I am finally organized. The 0.5qt.size is perfect for my teas and now I buy more to start on my spices. GREAT.
March 11, 2014
Rated

4

out of

5
 by
longthintoe
Good Grips Rectangular POP Canisters
I have a connective tissue disorder and these are very user friendly. However, the larger the top, the heavier, so keep that in mind.
March 10, 2014
Rated

5

out of

5
 by
containerstorediva
Love, love, love!!!
I have replaced all of my other various coffee jars, sugar bowls, etc. with these. They fit nicely in the cabinets and the shape is very easy to pick up with one hand. I have also used these for powdered peanut butter and a larger one for protein powder so the smoothie making area is also organized.
February 28, 2014
Rated

5

out of

5
 by
AWChi
Great Storage Containers
I love the click tops and various sizes. They were a little pricier than I'd like, however I'm confident that they will last a very long time and the quality is excellent! An avid Food Network watcher, I've noticed alot of the cooking shows use these containers as well (added bonus?).
February 18, 2014
Rated

5

out of

5
 by
CarefreenLouisiana
Pop Canisters
These canisters are great, good looking, and functional. I purchased 4 in my first order, 2 additional ones in my 2nd order, and now I'm getting ready to order some more because I'm finding other uses for them. Love Them! The Customer Service Dept. at the Container Store is exceptional!
February 18, 2014
Rated

5

out of

5
 by
SNBooks
I use these all the time to store rice, pasta, and other dry foods. It works great at keeping everything clean and bug free.
February 12, 2014
Rated

5

out of

5
 by
CharmingBarb
Great Space Saver
I love my new Good Grips POP Canisters! They display food items in my kitchen pantry more efficiently and are super easy to open. They are keeping my food fresher, longer. Every size is stackable and helps to organize my space. I would recommend this product to anyone!
February 4, 2014
Rated

5

out of

5
 by
TraciA
Great Food STorage
I love these and it is definitely an investment. These not only keep your food fresh and organized, they've helped me save money by seeing what I have in the pantry and not over buying thinking I am out of something. The small rectangles canisters are easy for my 6 yr old to get out and pour his snack. He's able to see all of his snacks and choose easily. The 2.5 qt holds most contents from cracker and Nilla wafer boxes. Just perfect!!!
December 29, 2013
Rated

5

out of

5
 by
moatz
The BEST container ever!
I absolutely love POP Canisters! There is the perfect size canister for everything you could in your kitchen.
November 19, 2013
Rated

5

out of

5
 by
isabo27
Good grips POP containers
The best thing about these is that they can be opened 1-handed. Perfect for RA patients. Most containers have to be twisted or pulled open. The fact that these can be opened with 1 hand makes it easy for me to use them even when my hands are sore and stiff. The are also great to use to organize a space.
September 4, 2013
Rated

5

out of

5
 by
KentuckyMama
Love this product!
These are ideal for any dry food storage. They help me keep my pantry so much better organized which is just what I waated.
May 5, 2013
Rated

5

out of

5
 by
clynch
Love these!
My mother in law bought some of these for us and after using them we went out and bought a bunch more. We have two little kids and use the taller ones for things like Cheerios and Goldfish. We use the medium rectangle ones for coffee. Definitely look so much nicer in the cabinets and make organizing so much easier since they all stack and sit next to each other nicely. Much better than trying to arrange different sized and shaped boxes and canisters.
April 26, 2013
Rated

5

out of

5
 by
SheilaM
POP Canisters the Best
After a devastating invasion of grain moths, I switched all of my dry storage over to POP canisters. They are easy to use, easy to clean and the tops stay secure. I have dropped them to the floor several times with no damage to the container or the lid. Best of all, there are sizes that fit my every need so all of my canisters stack, fit my cabinets and look attractive on open shelves. I love them!!!
April 26, 2013
Rated

5

out of

5
 by
2Blessed
I love POP canisters!
These containers are great for storing dry goods in the pantry & fruits/veggies in the frig. I love that they are see through! I've used them for years & keep adding to my inventory!
April 21, 2013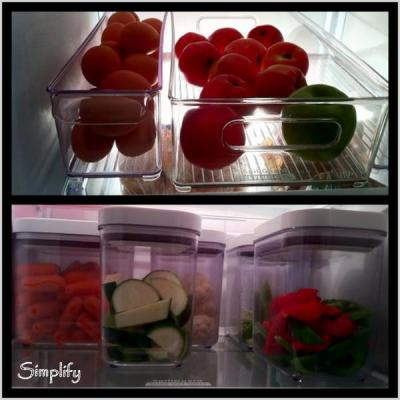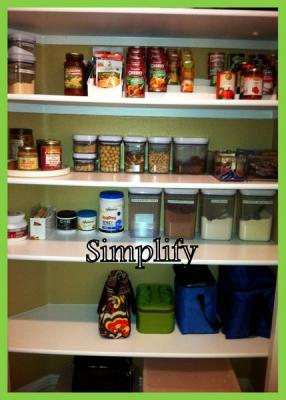 Rated

5

out of

5
 by
Momsnichols
Awesome containers
I went to the container store for the 1st time to find something to organize my kitchen and I found these awesome containers. I love them. I returned 3 days later and bought more.
April 16, 2013
Rated

5

out of

5
 by
Sami1782
Greatest container ever
We have all different sizes do these containers and we use them for everything from cereal to cut fruit for 1 year old son. They are durable and keep for fresh. They are very easy to open, with their pop tops it can be done with one hand. I would definitely recommend to everyone.
March 31, 2013