< Return to Product Page
Customer Reviews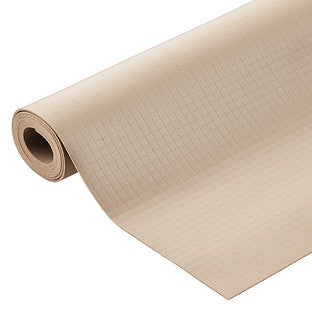 Zip-N-Fit™ Solid Grip Liner
Overall Rating:
Customer Reviews
Zip-N-Fitâ¿¢ Solid Grip Liner
5
5
Perfect Liner
Love this product for its ability to cut around corners and leave a clean looking shelf.
June 30, 2014
Easy to fit into any cabinet or drawer! Love these liners!
March 18, 2014
no slips
Everything stays where it's suppose to. Easy to clean. Going to get some more.
January 21, 2014
Love it
This product is great. It was so easy and quick to put into my cabinets, I was shocked. Also they hold up pretty well. Definitely recommend this product if you are looking for a high quality liner that is very easy to install.
October 10, 2013
Love the way it zips apart
I wasn't too sure about the 'zip apart' feature that this product advertised, but when it arrived I found that it does zip apart quickly and easily. I covered some shelving in a walk-in closet in no time -- much faster than I would have cutting other products down to size using scissors. The material is nice and cushy so it works well if you need a good layer between the shelf and your stuff.
March 11, 2013