< Return to Product Page
Customer Reviews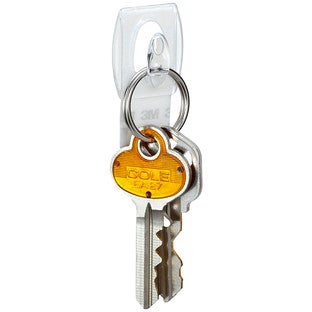 Command Adhesive Mini Hooks
Overall Rating:
Customer Reviews
Commandâ¿¢ Adhesive Mini Hooks
7
7
Find New Uses All The Time
These little guys ROCK! So many uses. So easy to use & remove. I have used these in my kitchen, for Christmas, temporary party decorations, even for my wedding!
May 1, 2014
great stuff
I used these all the time. I have them is all sizes.
March 11, 2014
Organizing our many keys!
My husband and I have many keys for various purposes. We now know where they are!
December 2, 2013
Great little hooks!
I was looking for hooks that would hold my silicone lids without being too bulky. These worked perfectly! Exact the size I needed.
February 20, 2013
perfect little hooks
Firstly, Command adhesive is probably the best invention, EVER. Secondly, I love these for many uses, but especially on the back of a closet door for my necklaces.
March 19, 2012
Love these
We use these hooks all over the house. Never had an issue with application or removal. Super handy!
March 19, 2012
Just What I Needed
These are absolutely perfect for hanging keys. I no longer wonder where I've placed my keys as I'm preparing to leave home.
August 30, 2011