< Return to Product Page
Customer Reviews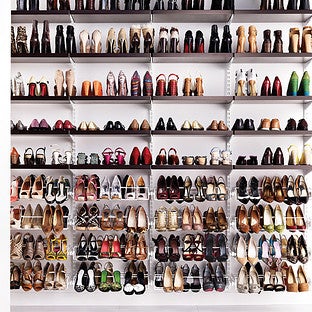 Walnut & White elfa décor Heels Closet
Overall Rating:
Customer Reviews
Walnut & White elfa décor Heels Closet
2
2
Wall of Shoes
I LOVE my new wall of shoes, thanks to Elfa. My closet is never a mess, I can see ALL of my shoes, and they're never in a big pile of the floor. I finally have my dream closet.
April 25, 2014
Best organizer ever!!
Love this- seeing my shoes on display is amazing!!
March 18, 2013