< Return to Product Page
Customer Reviews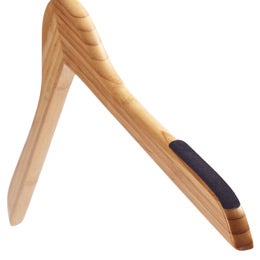 Garment Grips
Overall Rating:
Customer Reviews
Amazing!
These are a complete and total life saver!!!! They work on the colored simple hangers and don't let anything slip!
January 8, 2015
Review of the year
This is the best product ever! I bought more than 356 pieces and will buy dozen more!
September 23, 2014
I love these grips
My clothes were always falling off the hangers. I didn't want to buy new hangers as I had just purchased several dozen matching ones for our new home. The container store was the only place that had these grippers available in store and they work wonderfully. I can move the hangers around in the closet and don't have to worry about picking the clothes up off the floor to put them back on the hangers anymore.
April 28, 2014
Great addition to a well-stocked closet
I like wooden hangers, but sometimes they are too slippery for some of my tops and dresses. Adding these grips at the end keep your scoop-neck and strappy tops and dresses from falling to the floor.
April 25, 2014