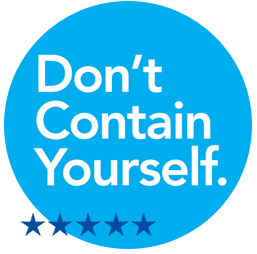 Tell Everyone What You Think!
We know how valuable your opinions are for other customers shopping at The Container Store. So, we've launched ratings and reviews on our Web site! Tell others what YOU think.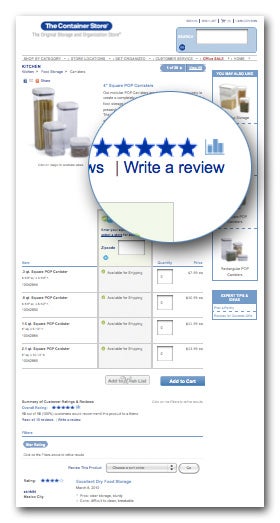 How it works
If you're not a registered user on our site, you'll just need to provide your email address and create a user name.

Go to the product page of the product you want to review. You can rate it 1 through 5 stars.

If you have a photo you'd like to share of the product in use, we'd love to see it!

Reviews are typically posted for others to see within 72 hours of submission.
Thanks in advance for your time and comments!