Pasadena
We're located at the corner of Fair Oaks & Union (one block north of Colorado). We are pleased to offer valet parking on Union.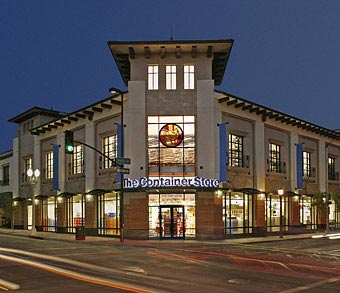 One East Union Street
Pasadena, CA 91103
(626) 449-5100
Mon-Sat: 9 am - 9 pm
Sun: 11 am - 7 pm
Valet Parking Information »
x
Pasadena Valet Parking
Hours
Monday - Friday: 11 am - 9 pm
Saturday: 9 am - 9 pm
Sunday: 11 am - 7 pm
Rates
$2.50 with a minimum
purchase of $25
$5.00 with receipt validation
$8.00 without validation
In-Store Events
HAVE FUN GETTING IT DONE!
Join us for ALL NEW expert demonstrations Saturdays and Sundays, February 22 through March 23.
2:00 pm and 4:00 pm Have Fun Getting It Done! Get Your Office Organized!
We'll give away one $20 Store More Card at each demonstration!
Off to college?
College bound students and their parents can enjoy Special Savings during our exclusive 2-Week College Savings Event, 7/19/2014 through 8/3/2014
Click for Details
In-Store Services
Click and Pickup
Order online and pickup your order in our store.
Call and Pickup
Call 800-733-3532 to place an order to pickup at our store.
Curbside Pickup
For orders placed online or by phone for pickup in our store, we'll direct you to a designated parking area where we will load the order in your car for you.
Installation Service
Let us do the work for you! New lower pricing on elfa Installation. Learn more »

From weddings to graduations, our multifunctional products always make the perfect gift!
Learn more »


See All Stores

Hide All Stores


Close
Send Store Info

Close
Send Store Info
Enter your mobile phone number