Boca Raton
We're located at Town Center Boca Raton.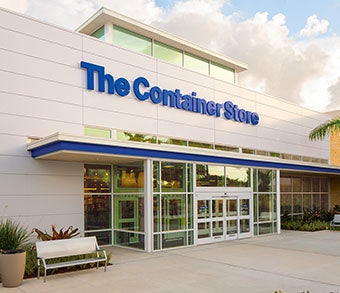 6000 Glades Road
Suite 1002
Boca Raton, FL 33431
(561) 910-0730
Mon-Sat: 10 am - 9 pm
Sun: 11 am - 6 pm
In-Store Events
SPRING PROJECTS!
Join Us For Expert Organization Demonstrations Saturdays and Sundays, through May 4
2:00 pm Storing Winter Garments
Learn tips for storing and protecting your wardrobe from fabric-damaging pests, dust and dirt.
4:00 pm How to Organize Your Garage with elfa®
Come learn how to get your garage expertly organized and clutter-free!
We'll give away one $15 Store More Card at each demonstration.
Off to college?
College bound students and their parents can enjoy Special Savings during our exclusive 2-Week College Savings Event, 7/19/2014 through 8/3/2014
Click for Details
In-Store Services
Click and Pickup
Order online and pickup your order in our store.
Call and Pickup
Call 800-733-3532 to place an order to pickup at our store.
Installation Service
Let us do the work for you! New lower pricing on elfa Installation. Learn more »

From weddings to graduations, our multifunctional products always make the perfect gift!
Learn more »


See All Stores

Hide All Stores


Close
Send Store Info

Close
Send Store Info
Enter your mobile phone number