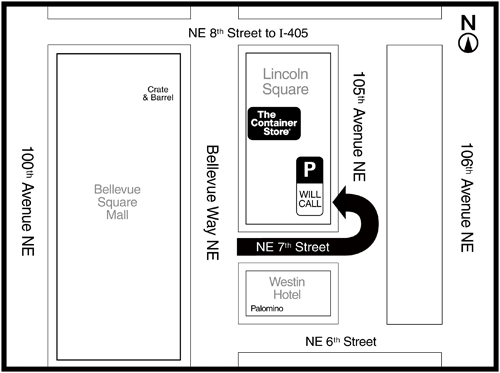 Customer Will Call – Level P1 – Lincoln Square Parking Garage
• To access our Will Call area, enter the Lincoln Square parking garage and continue straight.
• DO NOT TURN RIGHT to enter paid parking.
• Follow the signs directing you to our Will Call area.
• Use the phone inside our call box to reach the store – please provide your name.
• Please have your receipt available.

* 2-hour free parking with in-store validation