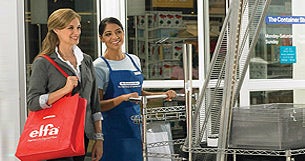 Take home your elfa today!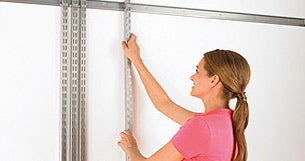 Remove your existing shelving and closet rods, then patch, sand and paint your walls. You're now ready to begin installation.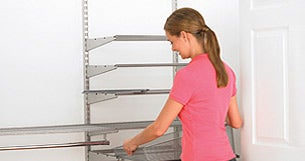 Add your elfa components to complete your design
Do It Yourself Resources:
You'll receive detailed installation instructions that are specific to your space when you make an elfa purchase.
Our highly trained experts can demonstrate installation techniques for you in our stores, at any time! Find your nearest store.
You'll find helpful instructional videos here on our Web site.
We're always happy to answer and questions you may have about installing your elfa, either by phone, in our store, or chat now with an elfa expert.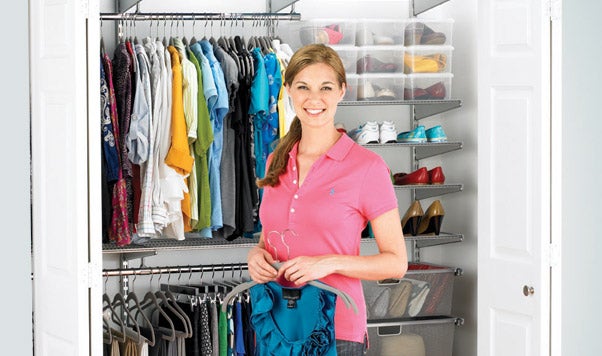 Once you add your personal items back into your space – enjoy your elfa closet!